It's finally time for a master bathroom update. Just as a quick reminder, we've torn down the walls between the original bathroom and bedroom in our 1930s Spanish casita. These two small rooms are now forming one master suite with the bathroom on one end and bedroom on the other. A large reclaimed beam separates the spaces but for the most part they are fully integrated. You can check out the first stages of demo here and here and some bathroom layout and materials planning here.
Week 1: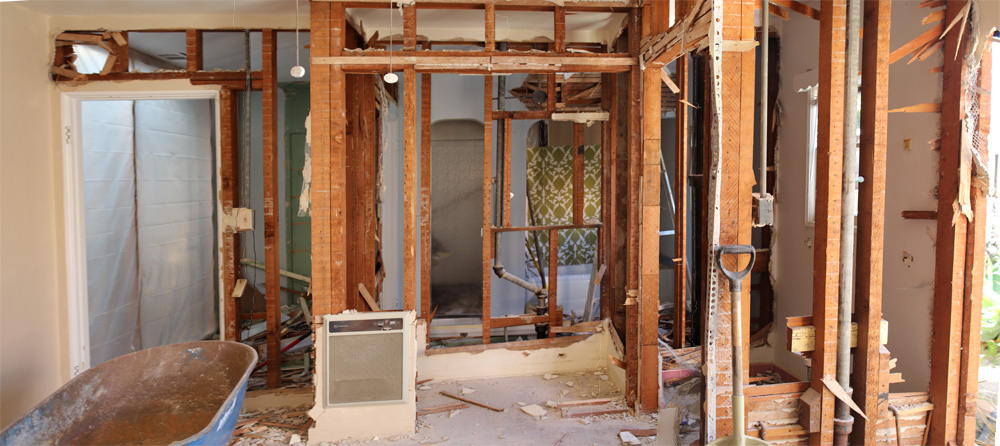 Week 2 – 5 (plus plenty of plumbing, electrical, insulation work):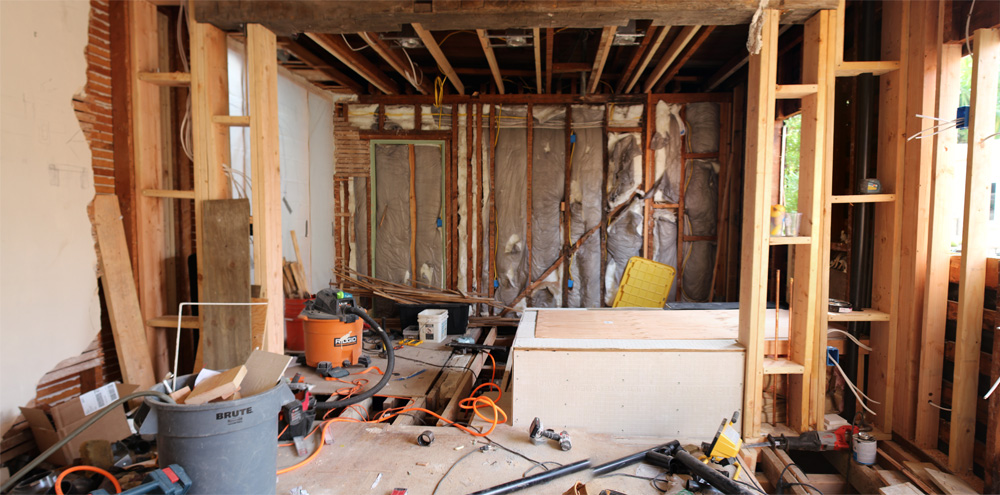 Week 6 – 7: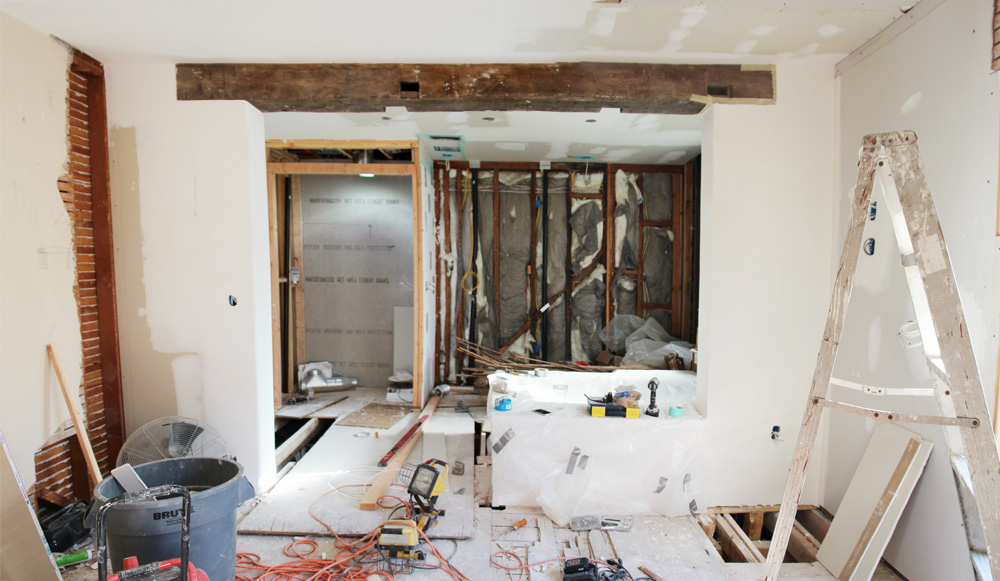 Big progress! Still a messy construction zone in there (wasn't even tempted to sort of pick up before the photos…) but progress is absolutely being made. Lighting was my task for last week, closet planning/organization for this week (a wall closet is going in on the left there).
Last week a few major things happened and they all have to do with light (both natural and electrical) in the bathroom. First, we replaced the existing wooden window (so beat up it was lifeless despite the fact that we were able to save all of the others in the house) with a double casement that we ordered with opaque glass.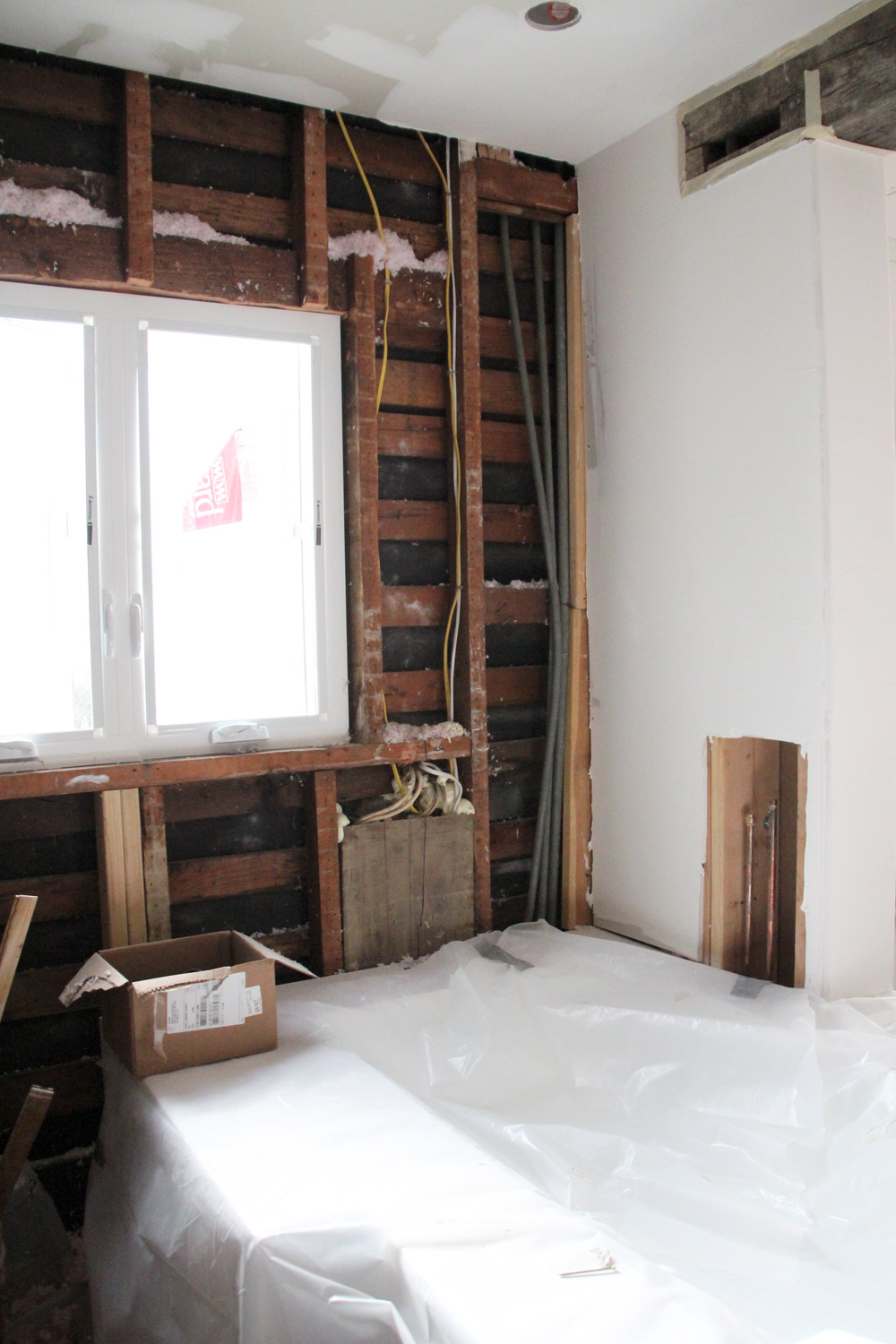 Second, the arch separating the bathroom from the hallway was finished. She's absolutely beautiful!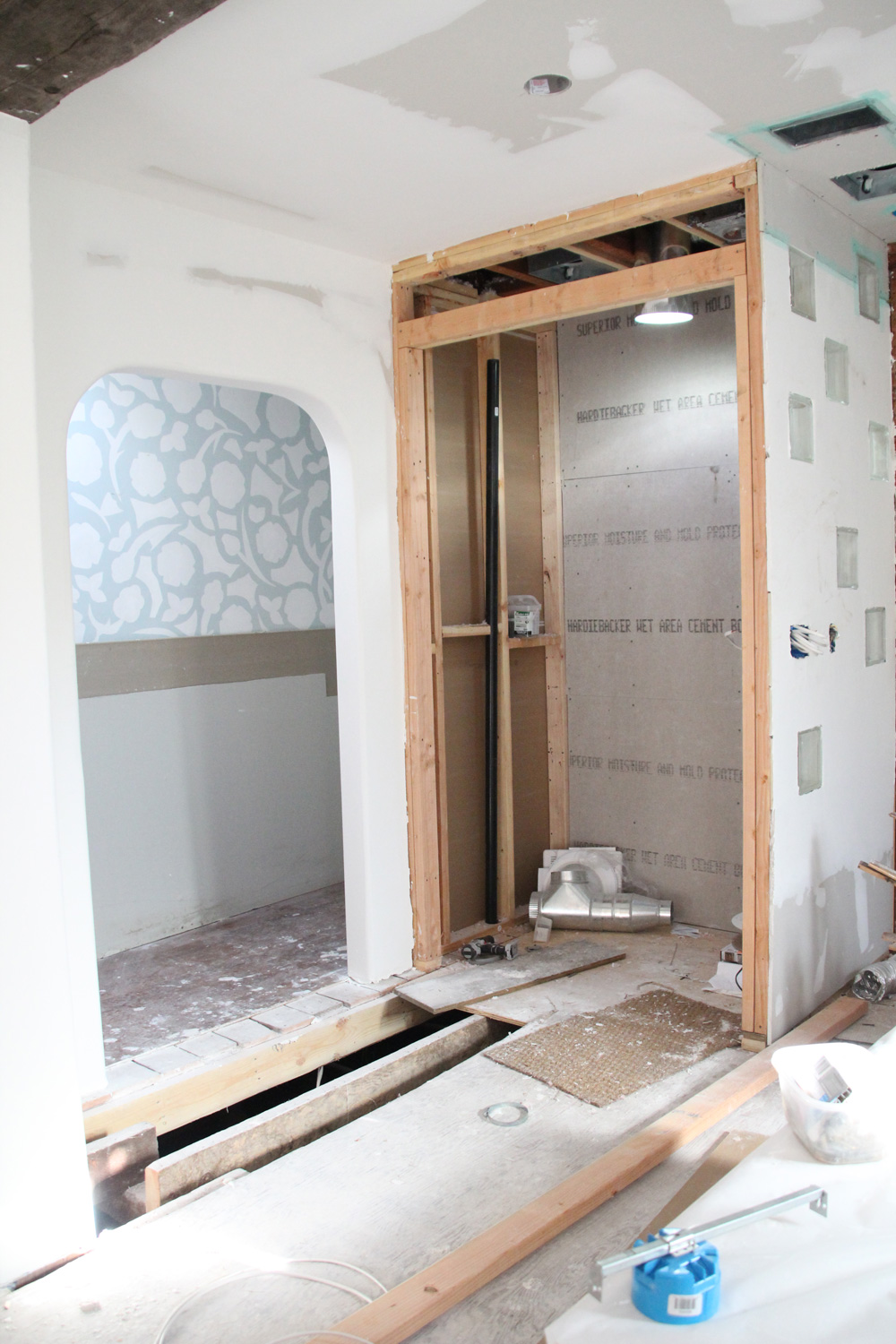 Moving to the right of the archway (which will get a big wooden barn-style sliding door) is Kev's creativity in action. He had really wanted to use glass block in the bathroom. I hear glass block and I think of an 80's revival. He insisted that he could create a natural way to let light into the small toilet room if I would just give him the chance. Life is about compromises and we're both winning some big decisions in this space.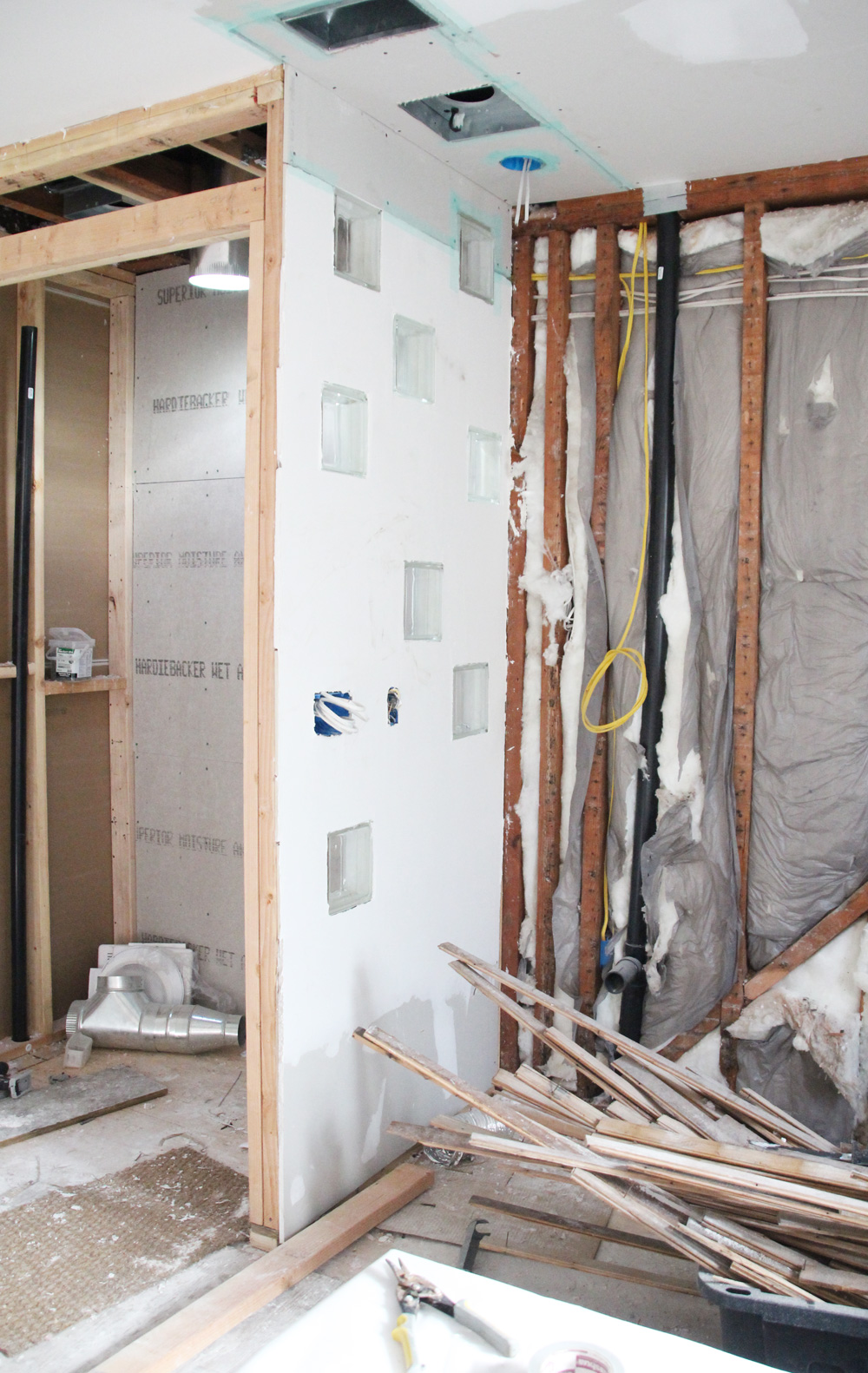 Works well, right? I'm still holding my breath to see the final version of the artistic glass block placement once mud and paint are in place, but so far so good.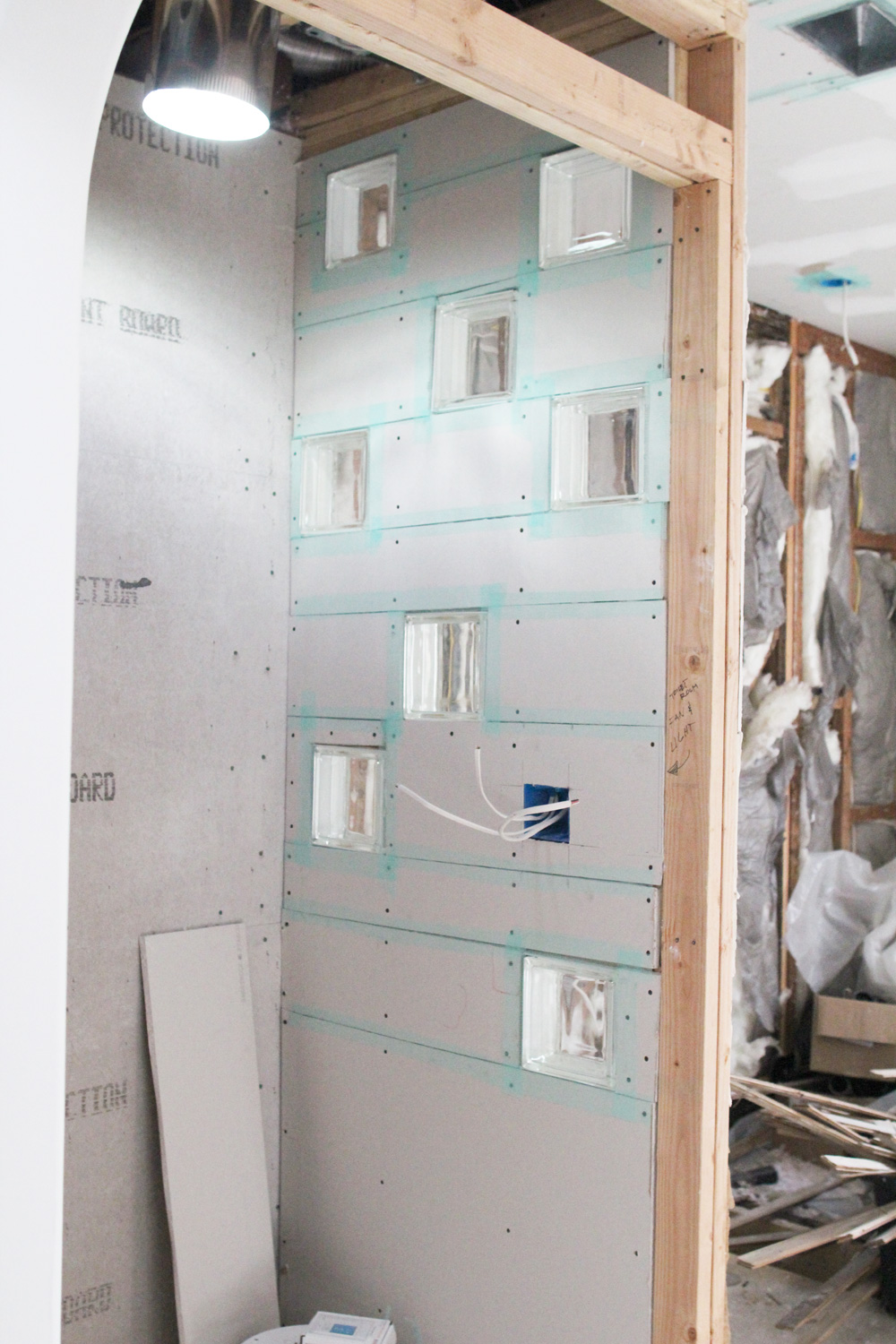 The last update is some electrical work. We are placing recessed lighting all over these two rooms because of their amazing ability to thoroughly light a space, now we have four lights in the bedroom and four in the bathroom. There are a handful of more decorative lights throughout the room, too: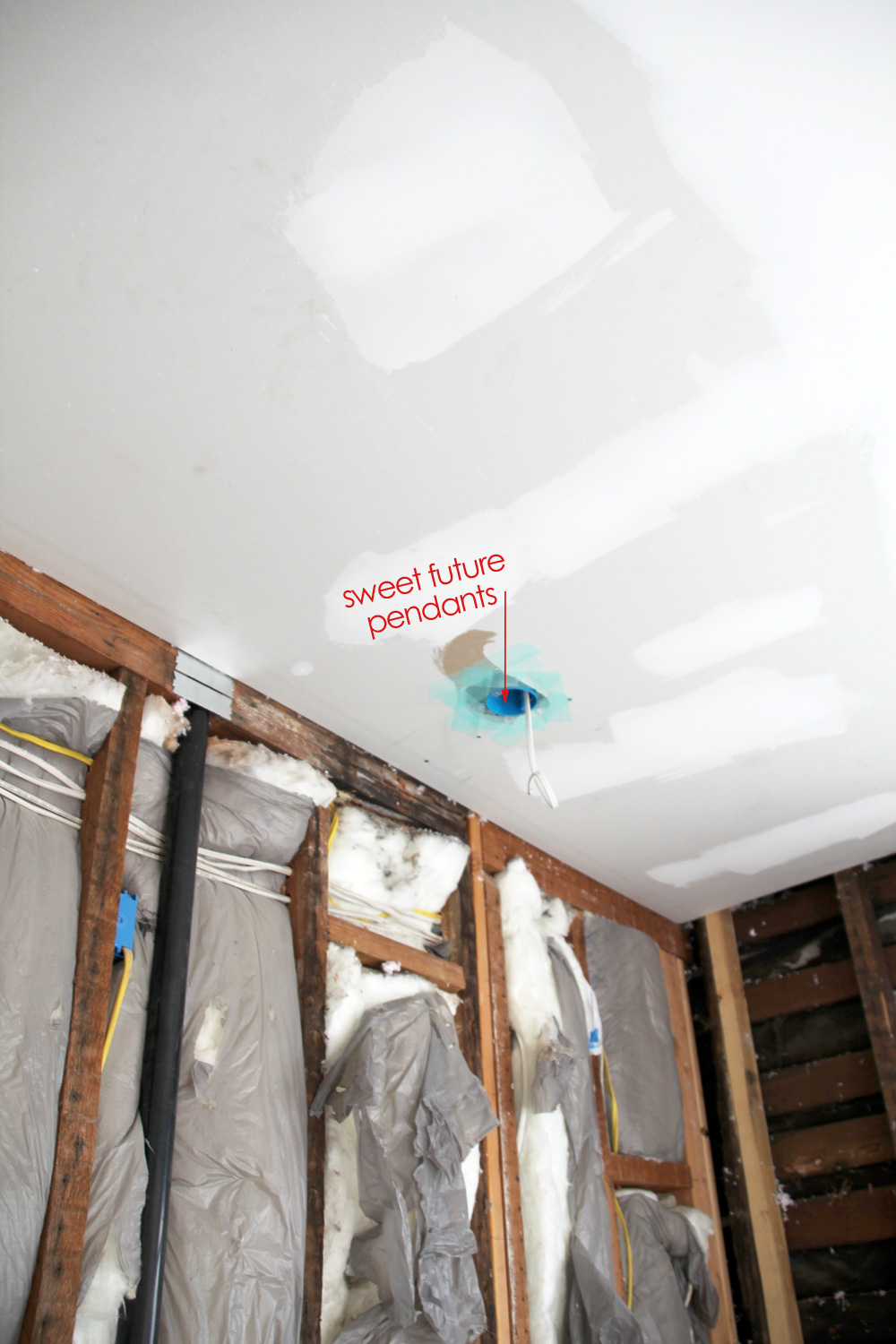 In these old homes you quickly learn that the more light the merrier! So very happy that this bathroom will be flooded with light all of the time.
We are using Cree LED lightbulbs in our recessed lights, Cree has been a wonderful sponsor of this blog for the last six months and, because I have tested and enjoy the product that they make, I'm happy to share more about them with you:
LED bulbs use a small percentage of energy compared to regular incandescent bulbs, only require changing out every 15 or so years, emit a warm (rather than cool) glow and are dimmable. I've been so very pleased with how they function for us. We are eventually planning on swapping out all of the lightbulbs that have a compatible Cree counterpart in our home. PS you can buy them online or at Home Depot. I appreciate the sponsors that help to offset some of the time in building this little nook of the net-o-sphere, thanks for letting me share!
Reps from Closet World and California Closets stop by tomorrow to provide a few organizational ideas and quotes. I can't wait to start sweater and shoe planning! An organized closet is something that I've always dreamed of but that was likely not a reality until we started this remodel project.
After closets it's time for plumbing fixtures, though I'm 90% positive on where we're going with this one. And this coming weekend? Time for tile! Fingers crossed.