Did you have a nice weekend? Our Easter was so special – we celebrated Marley's baptism! It was a beautiful morning followed by an afternoon of good food, Easter egg hunts and friends.
Very sorry if you've had a hard time loading this site over the last few days, I have too and it's been so annoying. I'm trying to figure out what's going on (I seem to always have issues with that despite caching and all of the other quick load time secrets).
So we are incredibly close to laying the cement tile floor in the new bathroom and I'm so excited. I feel like this was a bold design choice but one that I've had zero regrets about since picking the tile out, waiting for shipment and storing it. And that feels like it's been a long time!
The cement tile that we chose is here (love Cement Tile Shop), but today I thought I'd share images that I've been attracted to for so long and that have helped me fall in love with the idea of using a cement tile in our bathroom (it also doesn't hurt that our home is built with 1930s Spanish influence, so it works well for the integrity of the space too).
On to beautiful images…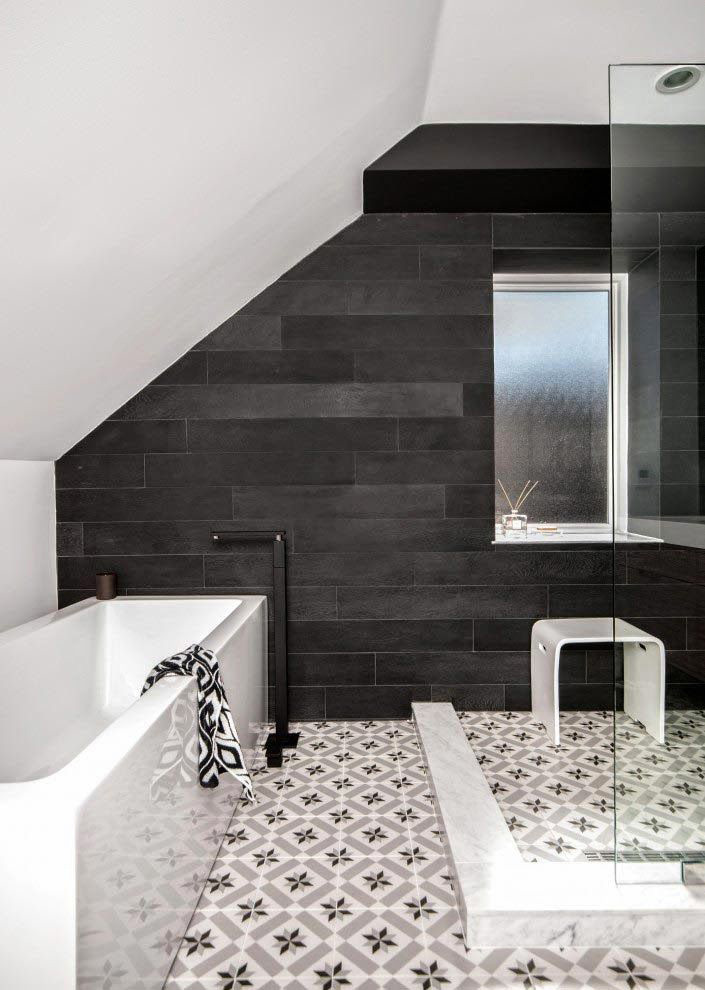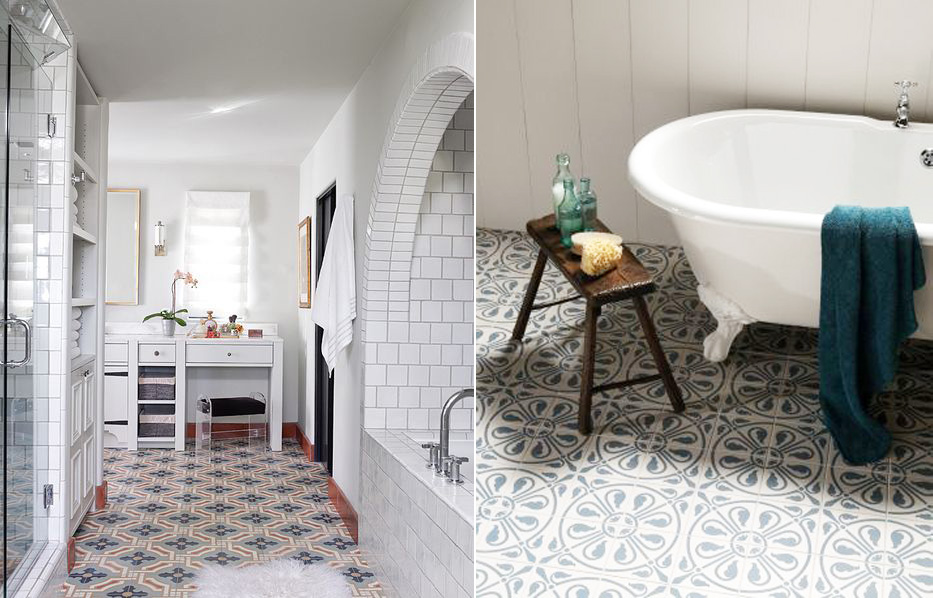 Cement tile on the floor might be a favorite, there's something about that intense graphic design at your feet.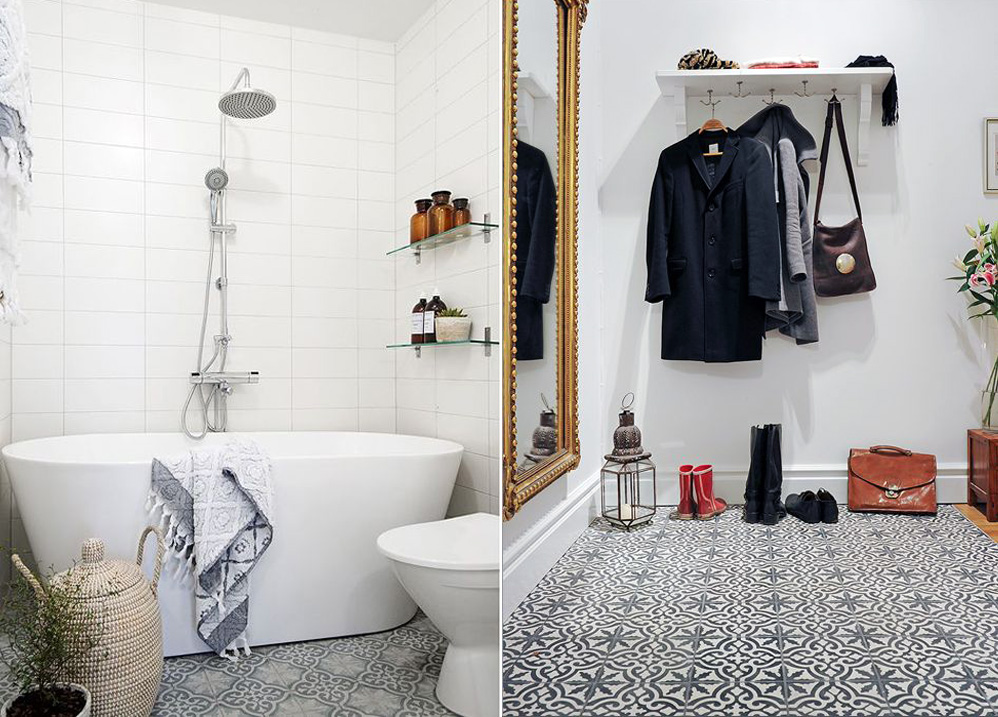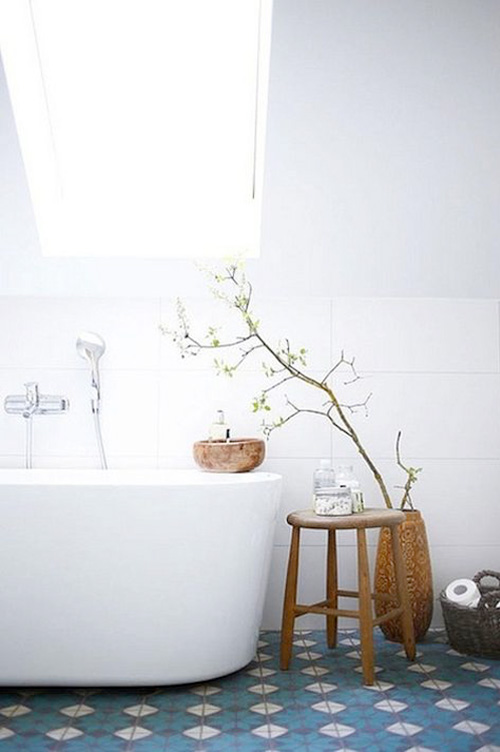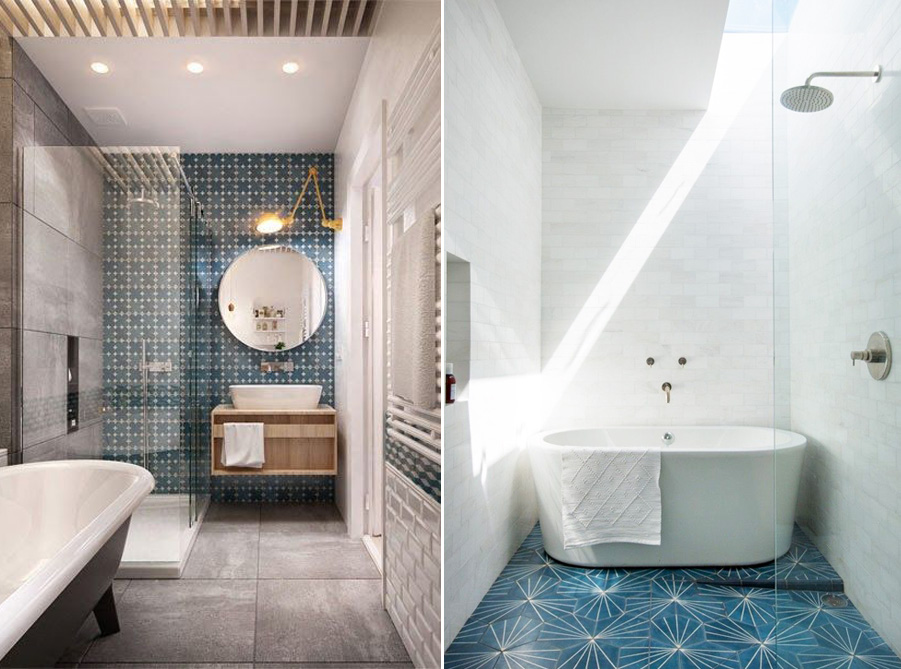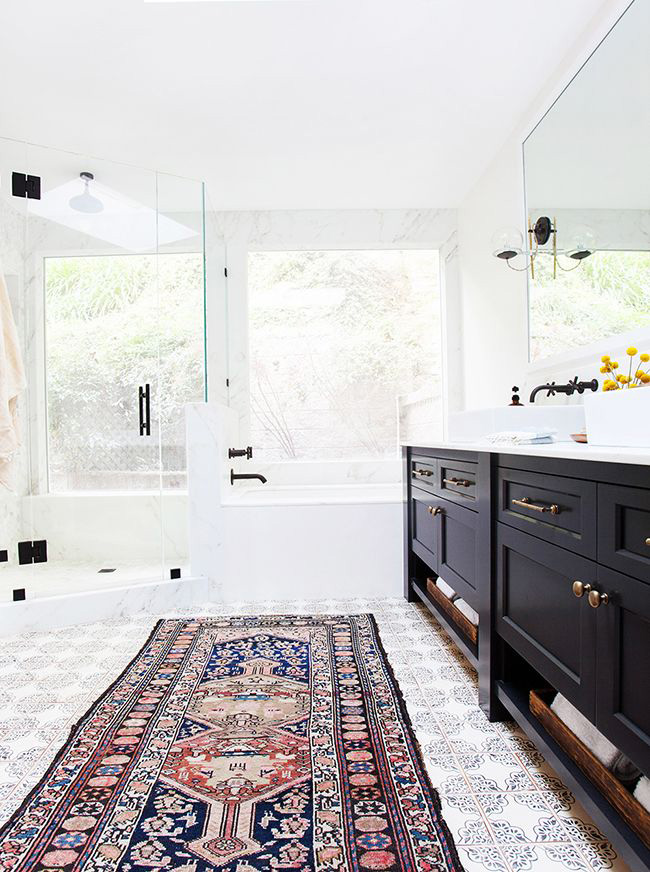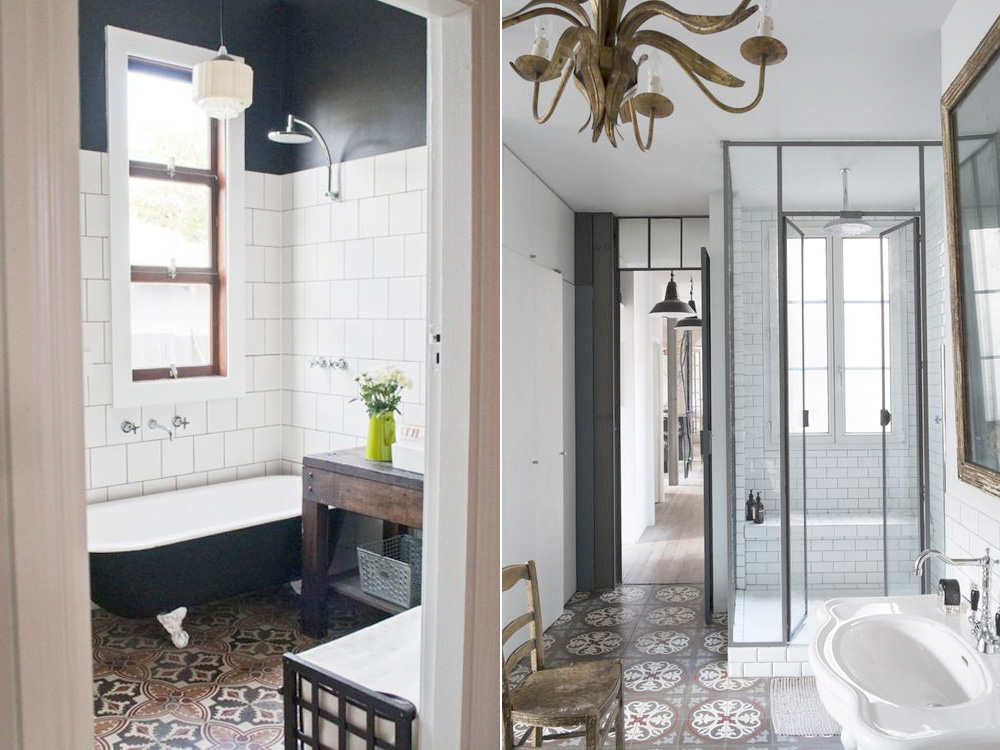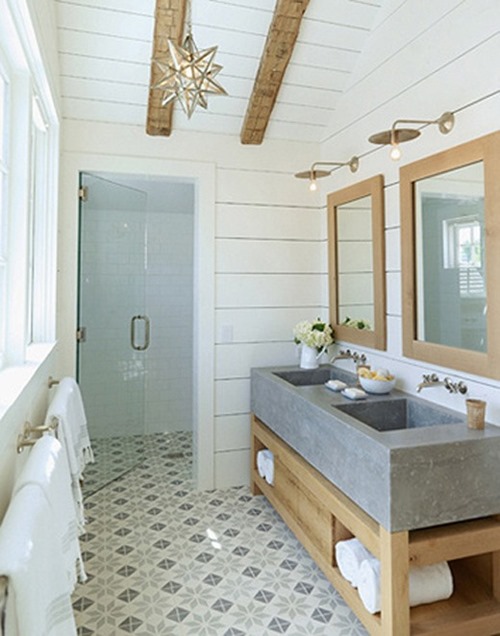 Not a bathroom… but I couldn't exclude this image because this kitchen is incredible.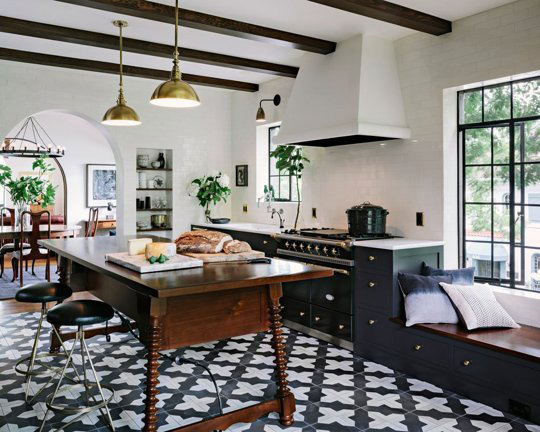 Cement tile isn't the only way to draw attention to the floor in a space, the shock of blue on the right and the gradient herringbone on the left is perfection.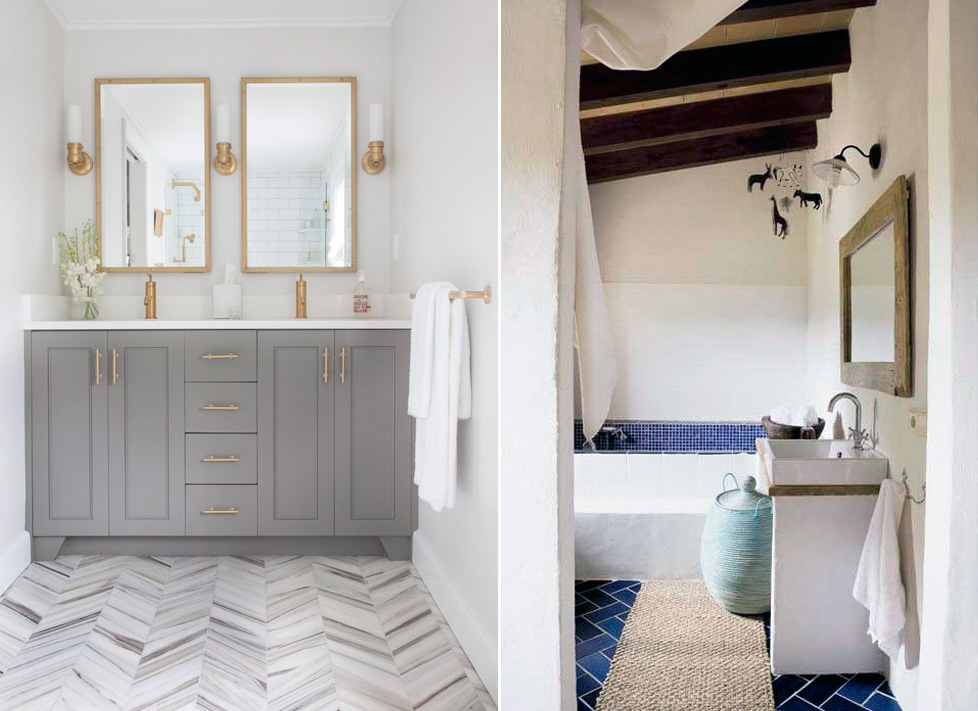 14 | 15
I'm all for one statement wall as well. We played around with one cement tile wall (even just a backsplash) instead of the floor, but I think for our layout what we've chosen is best.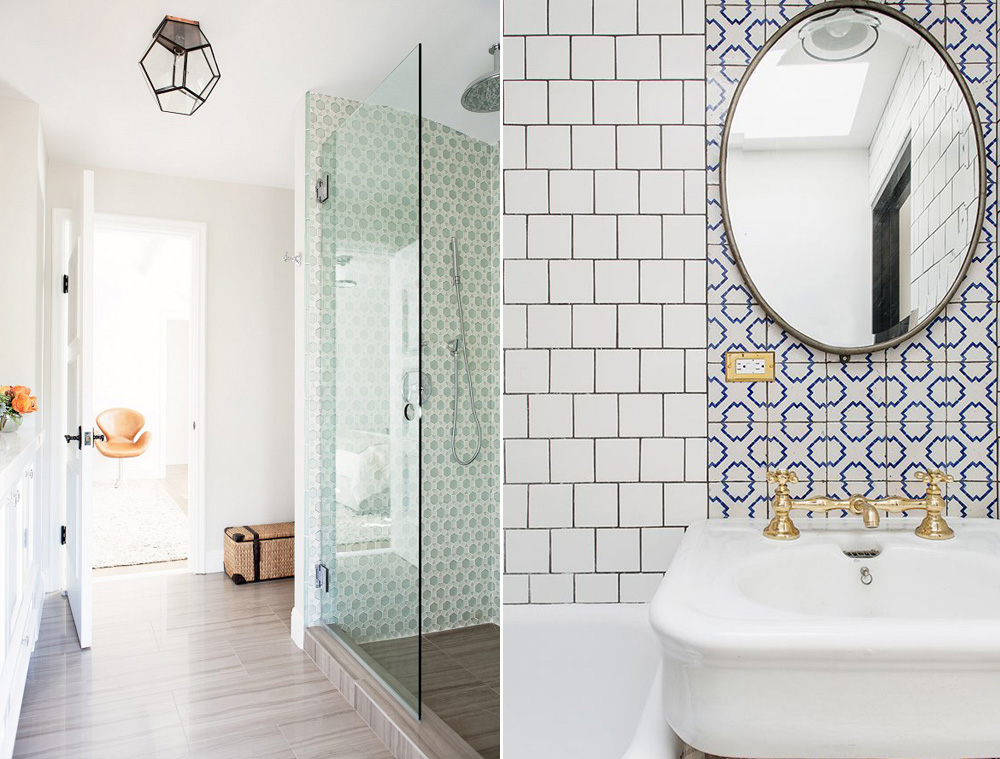 A simple Pinterest search for cement tiles in bathrooms pulls up so many amazing options, and here's my master bathroom Pinterest board for more goodness.
We're planning on installing radiant heating underneath the cement tiles (rumor has it that it's a very cold flooring material to use) and installation for that project begins tomorrow. What do you think, would you venture down the cement tile path? I can't wait to see it in!
PS more master bathroom renovation progress here.