I have a recipe to share with you today that has made the morning routine around our house so much easier. I'm a big fan of a hearty breakfast for the girls and so this (loved by all) make-the-night-before cold oatmeal has become a favorite. It's not a cooked or baked oatmeal, it's actually made the night before simply by soaking oats in milk. And it's soo good.
When Got Milk asked if I had a recipe to recommend to busy mommas with very busy days, this healthy shortcut immediately popped into my mind (and I'm not sure why I hadn't thought to share it before). It's that good! and so easy!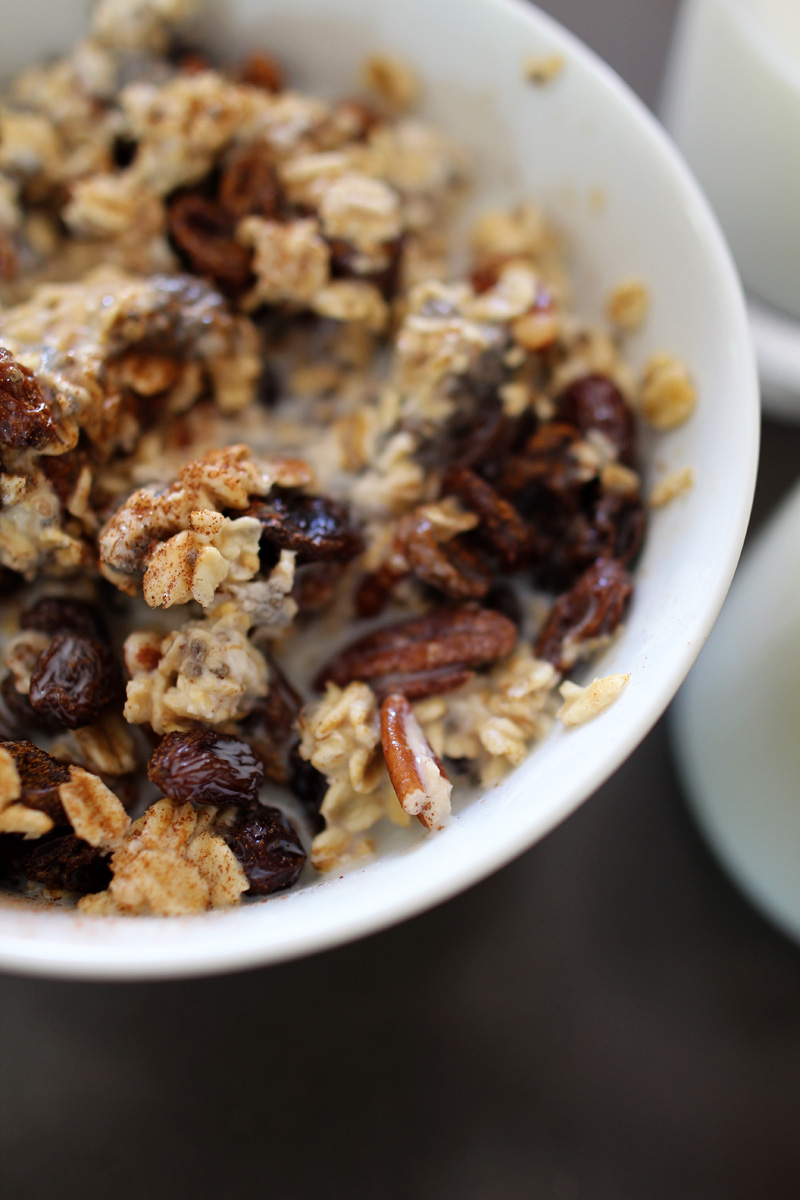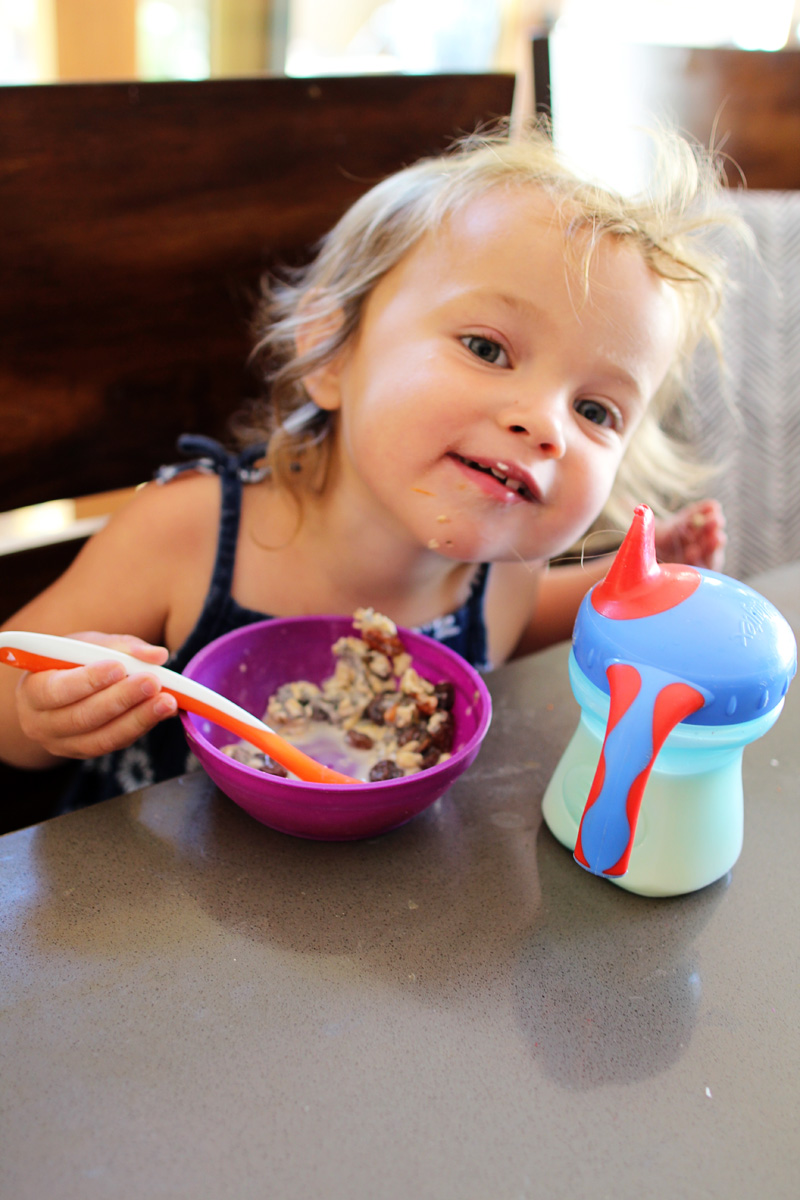 Overnight oatmeal is delicious, but it's a bit unusual. I was skeptical when I was first introduced to the idea of soaking oats as a yummy breakfast solution… but it turns out it's actually very awesome.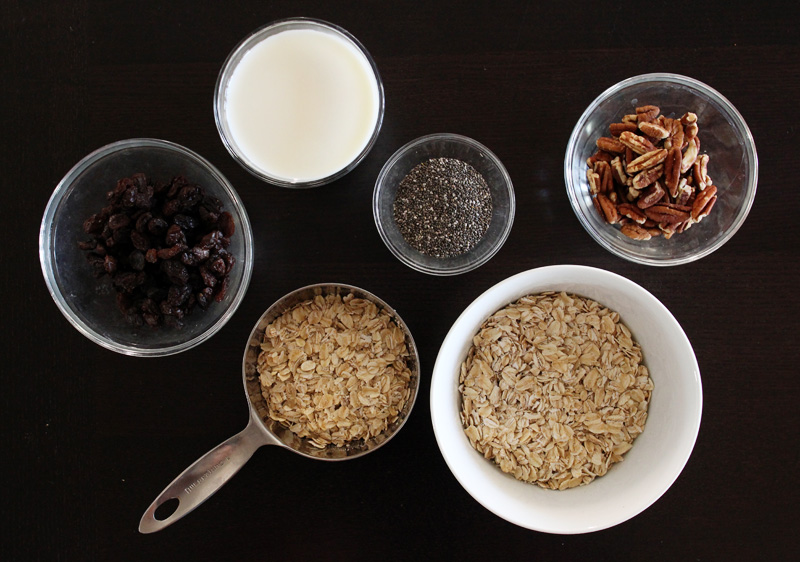 Now that we are eating overnight oatmeal regularly I have come to appreciate its simplicity for so many wonderful reasons during the morning. A cold breakfast means that I can have food on the table when the girls wake up and that I might even get to sit with them for a few minutes while they embellish stories for me about their upcoming day (the best). Oatmeal with milk means that it's a breakfast that will fill them up and fuel their little bodies. I know they're starting on the right foot.
Extra healthy add-ons can accompany the milk + oats. We usually prep our cold oatmeal with chopped nuts, raisins and chia seeds, though you could add fresh or dried fruit, flax, coconut flakes, almond slivers… whatever is on hand.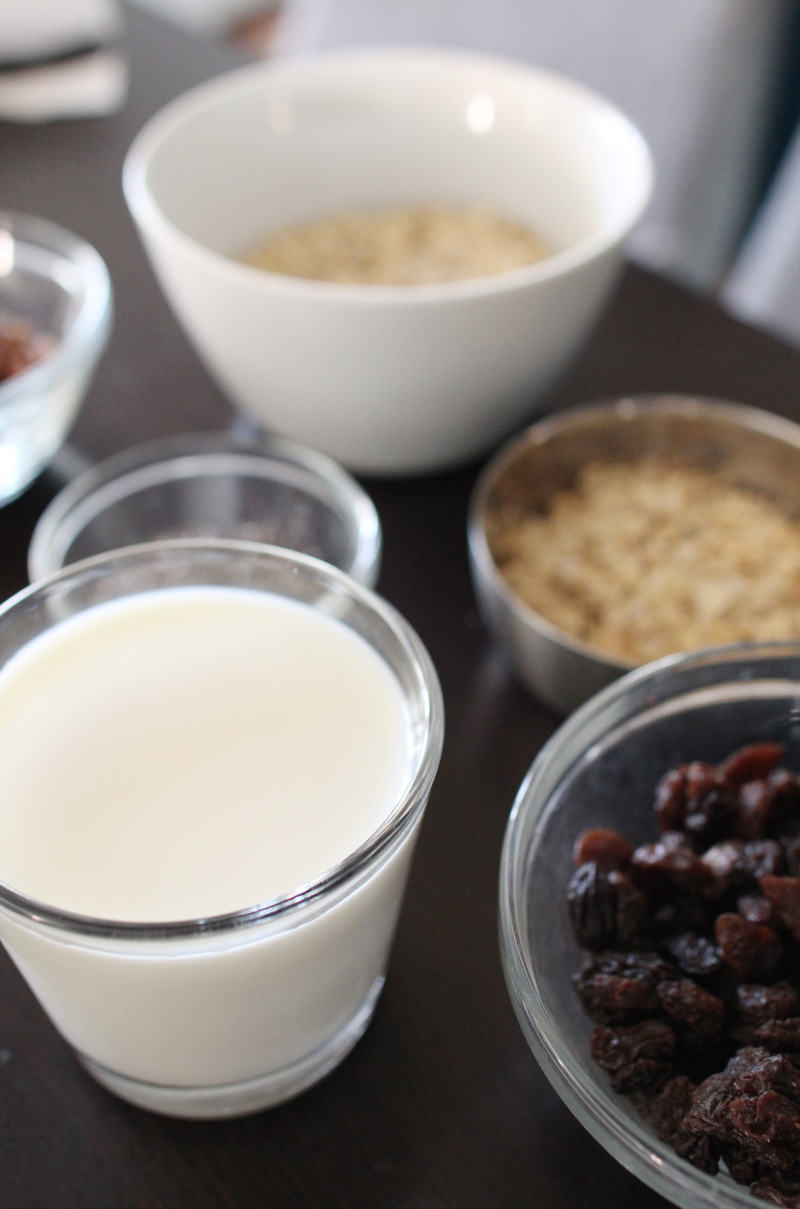 Overnight Oatmeal
Ingredients
1 cup old fashioned oats
1½ cups milk
Handfuls of add-ons: nuts, seeds, dried or fresh fruit
Instructions
Mix all dry ingredients together.
Pour milk to just cover oats.
Cover and refrigerate mixture overnight.
Serve with a pour over of cold milk and a sprinkle of cinnamon in the morning.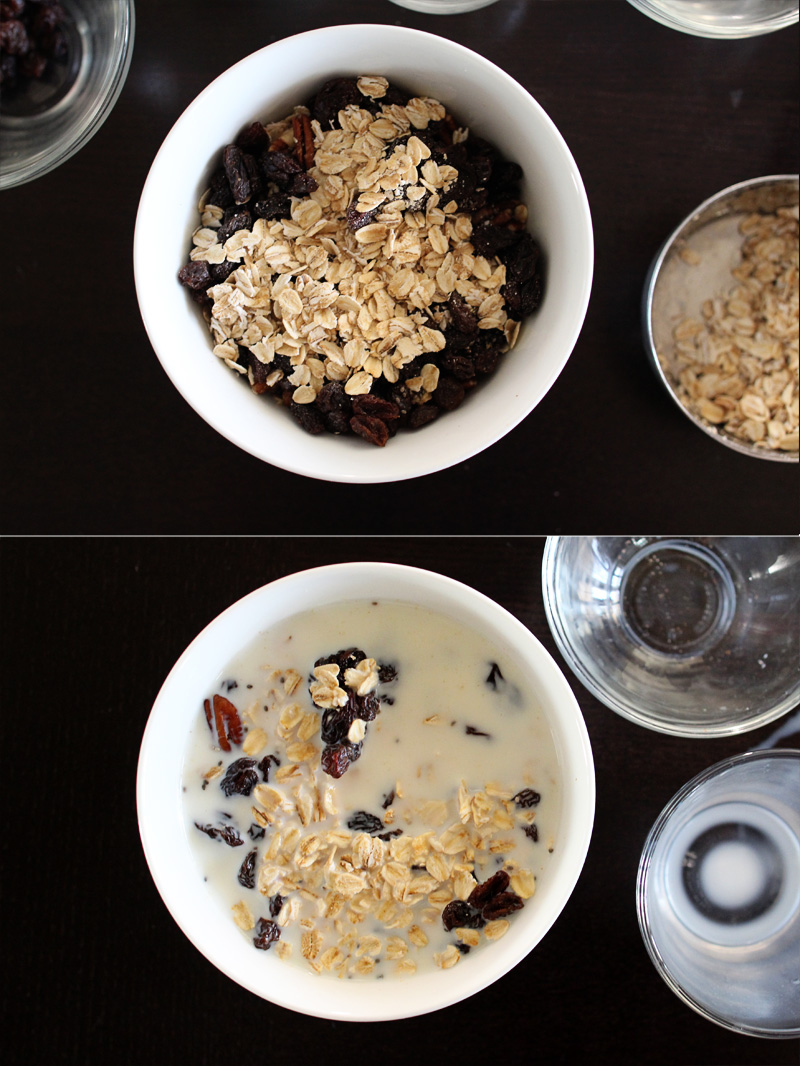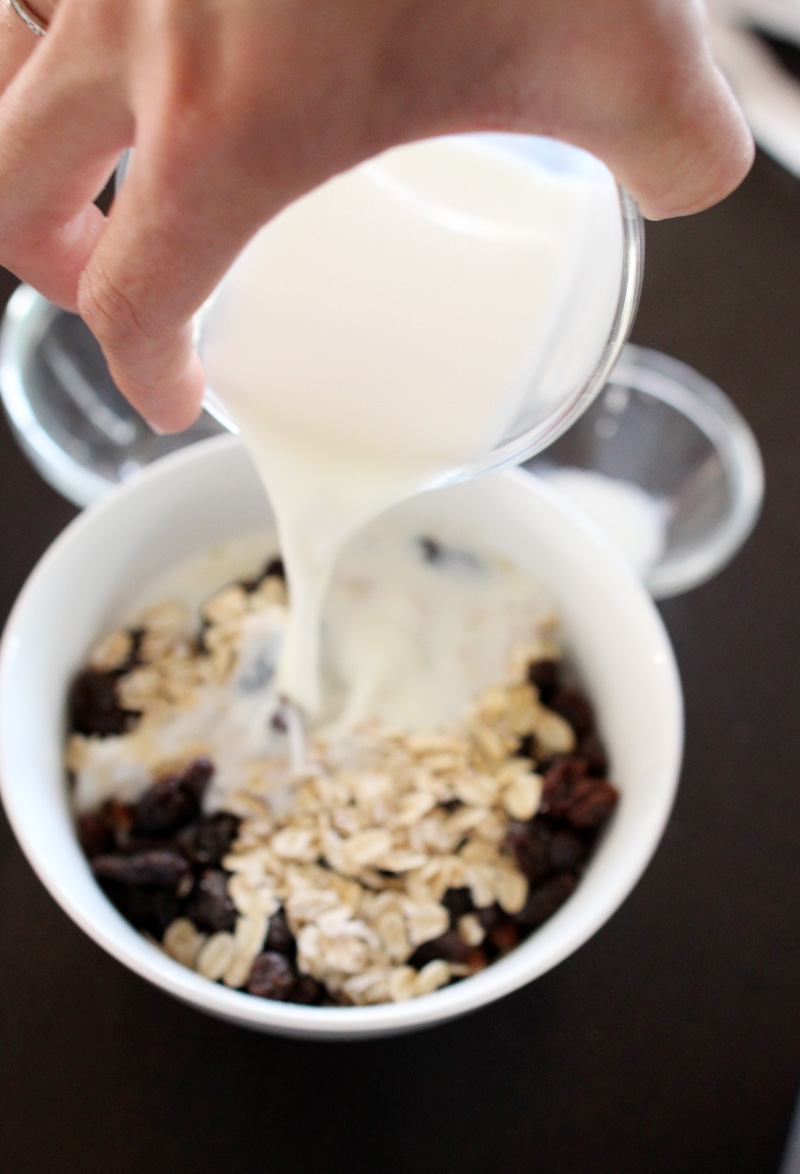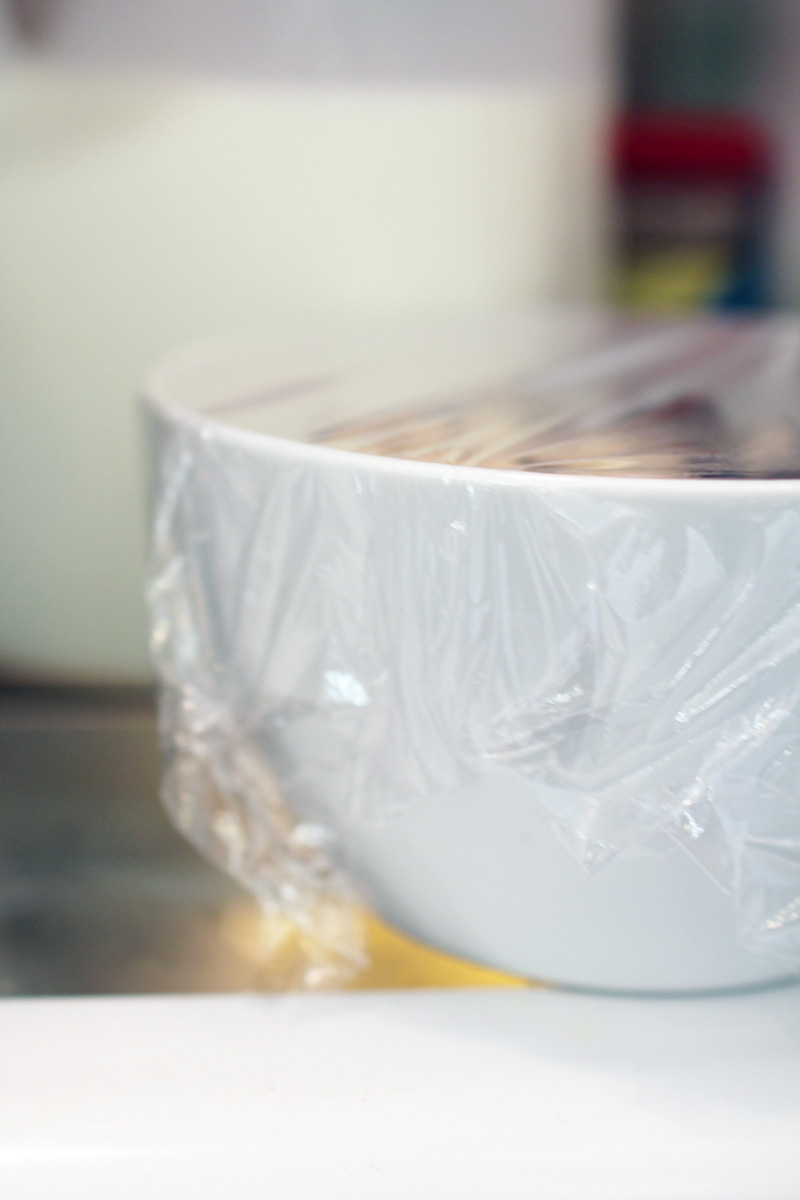 This recipe makes enough for me and the girls, it would be perfect for two adults and you might double it for a family. If I'm making a big batch I'll use a large tupperware container with a lid.
Once the oats have soaked up all of the milk, the cold oatmeal is ready to eat. I love to add a little cinnamon and even more chilled milk before serving. My mouth is watering just thinking about it.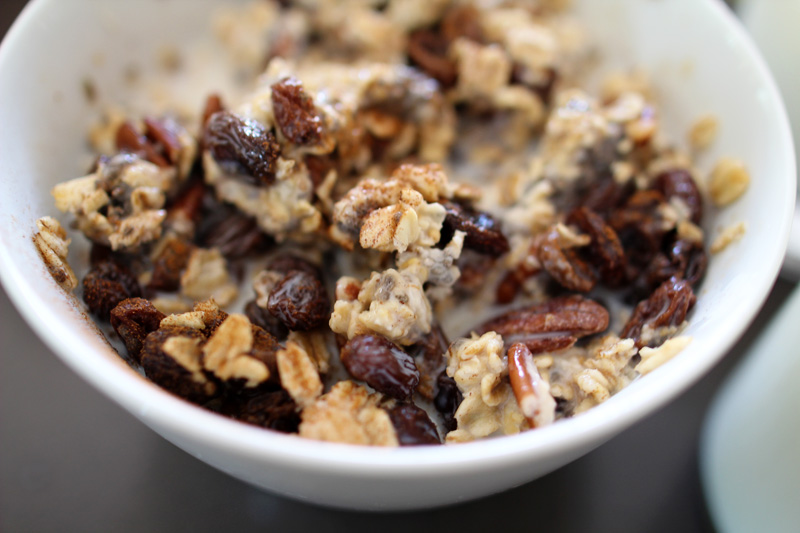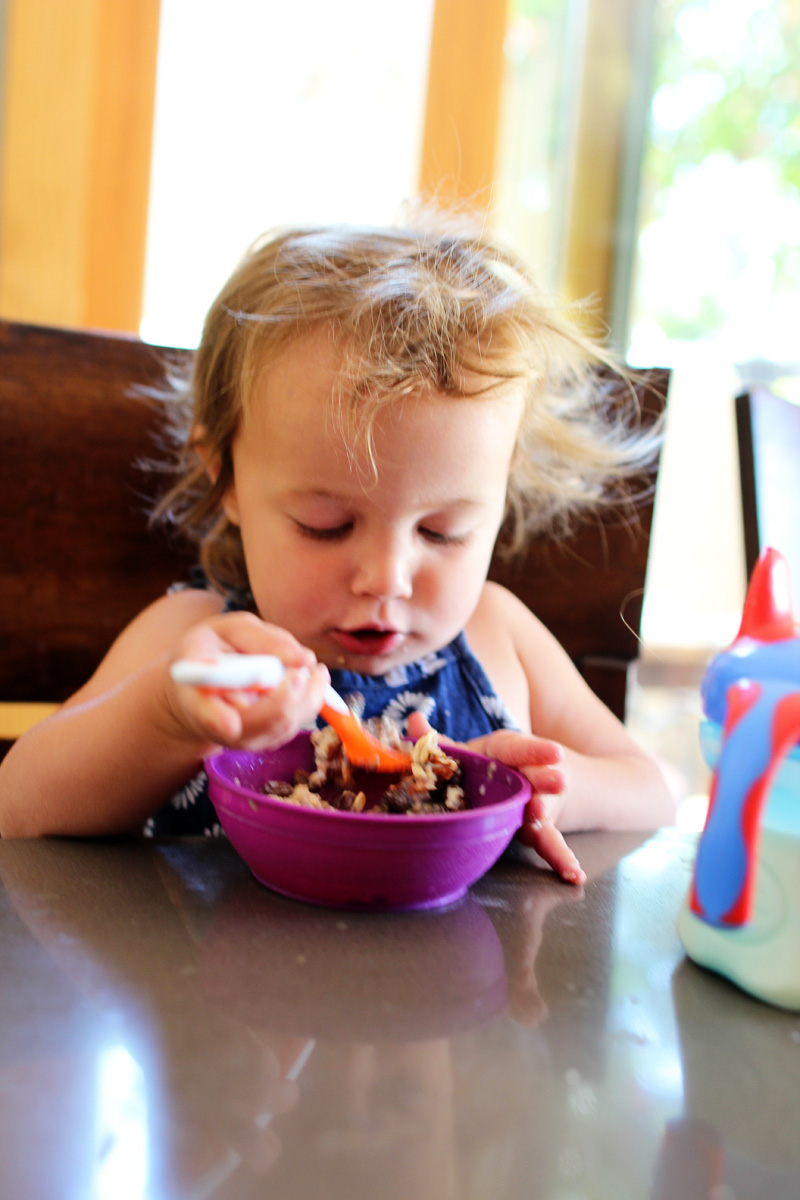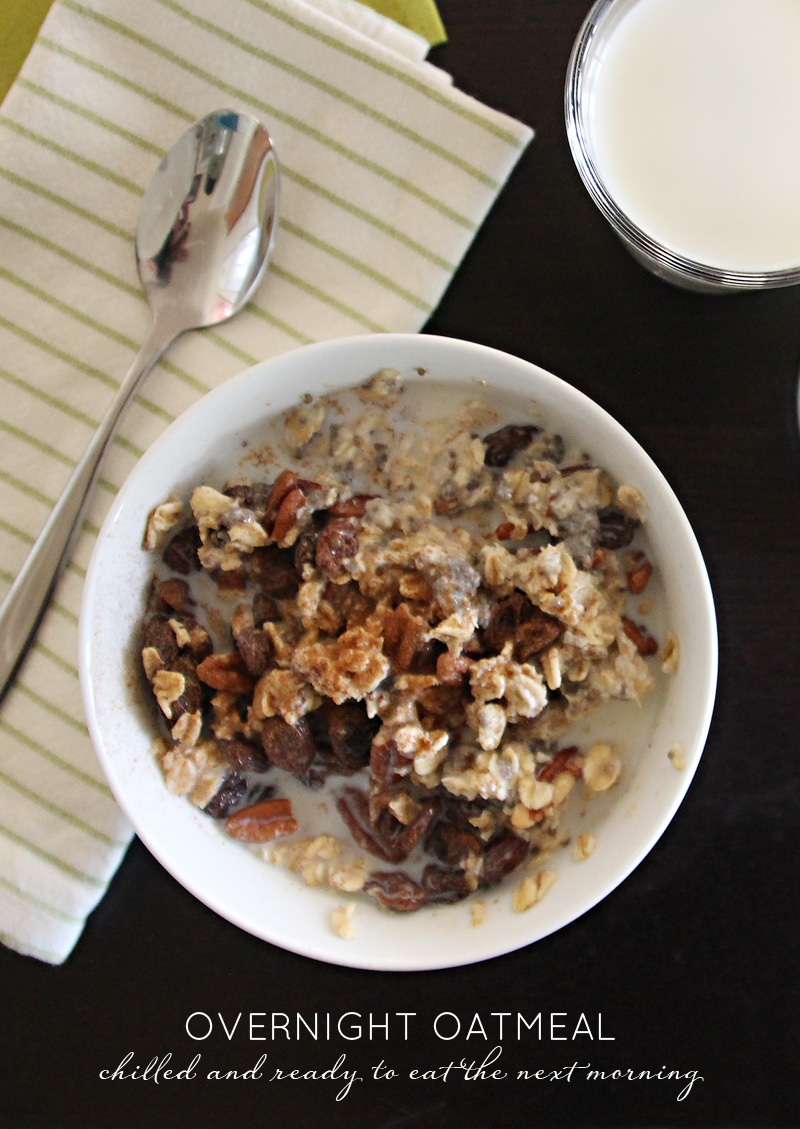 Finding ways to make our days run smoother (and more efficiently) is the name of the game. Hope you enjoy this morning shortcut!
PS this post was sponsored by Got Milk. Incorporating milk into an everyday (and ever busy) routine helps kids to feel their strongest. Thanks for letting me share an easy recipe that helps you do that!
PS in the fall we made milk art, and here's another easy and yummy morning treat.