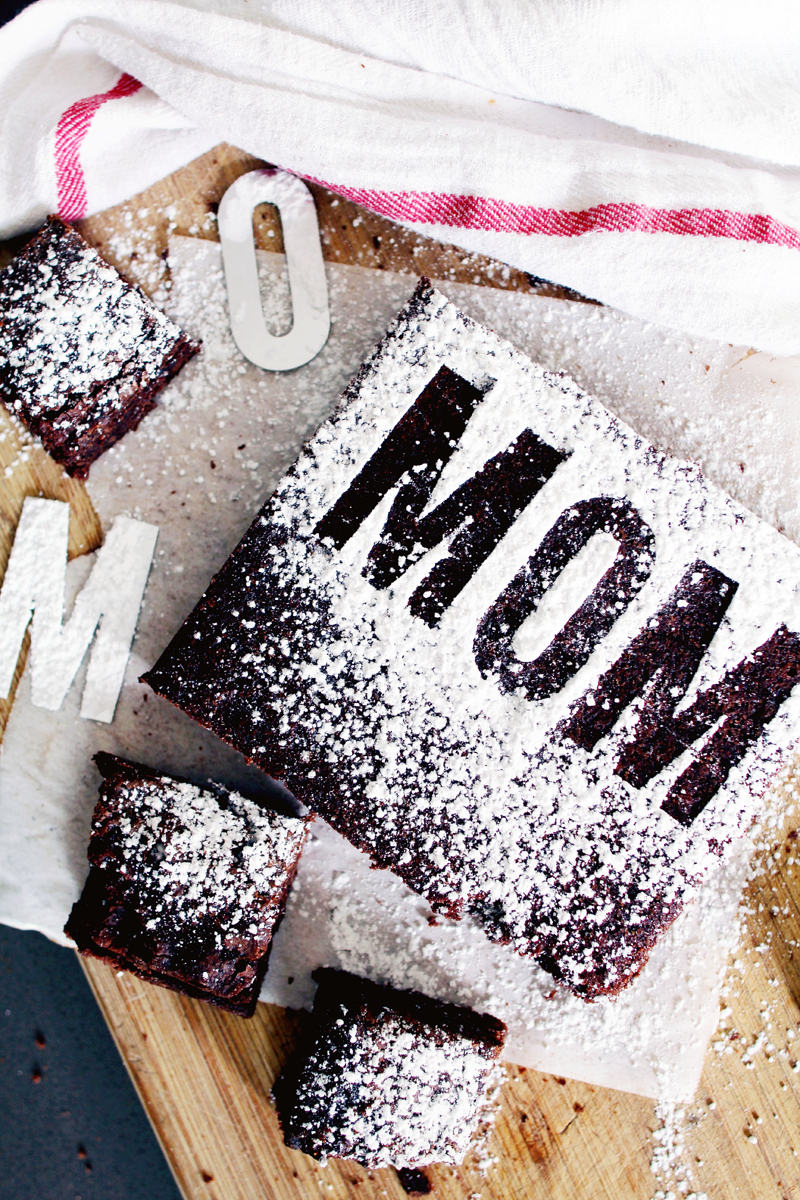 I'm in Boston with only one day left to explore this beautiful city until Marley and I fly home to rejoin the rest of our family for Mother's Day weekend (get to spend it with both my mom and mother-in-law, a tradition we started two years ago and that I love!).
I could write an essay on motherhood… what it means to me, both being a mom and loving my mom(s), but it would not do justice to what moms are in our lives. I HOPE that I can be as solid, sensible and happy as my mom (love you, mom), I hope that my girls grow up snuggling, admiring and leaning on me with a sense of confidence that I'll always be there – for any and every reason.
Whether you are celebrating with breakfast in bed, a bouquet of flowers, handmade cards or (stenciled) brownies, have a wonderful weekend spending time with or thinking about the special women in your life! Happy Mother's Day.
PS the above photo was so simple to create, we had chipboard letters on hand and so I pepped up a dessert with a little customization. Could be replicated on blueberry pancakes for brunch or over almost any sort of delicious dessert.