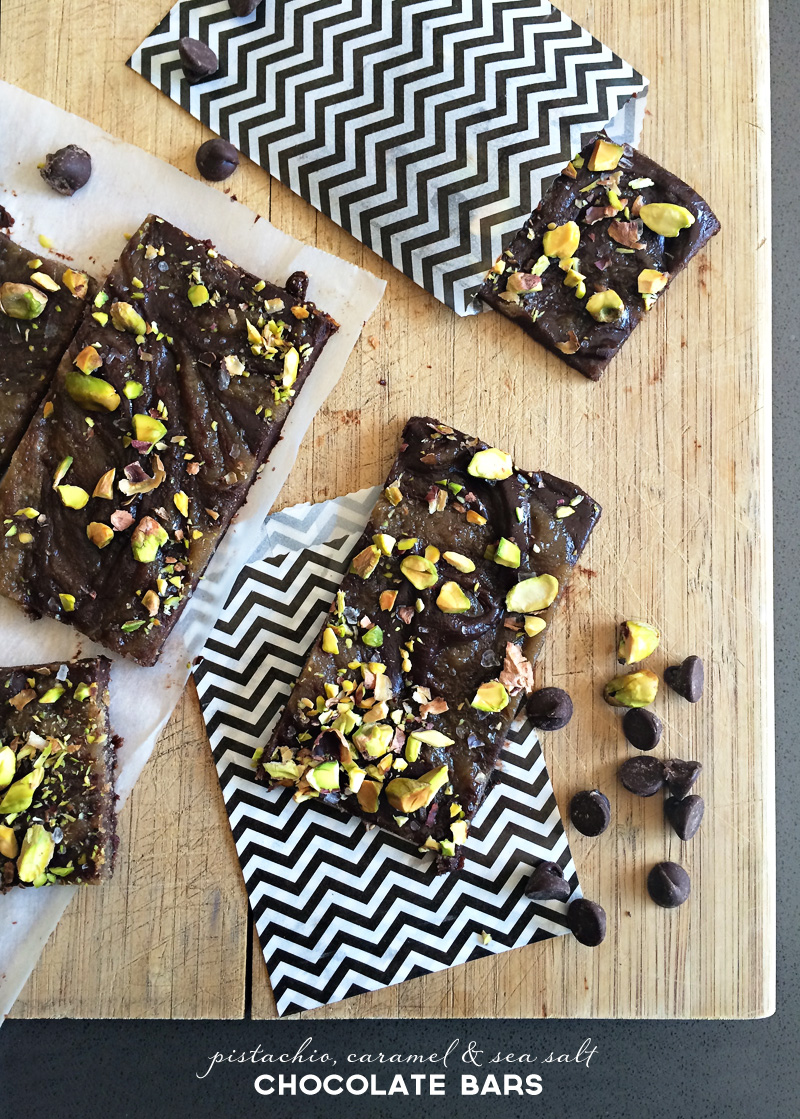 Father's Day is not so far away, so here's an easy gift idea that can be made in advance or (literally) the night before.
Homemade chocolate bars can be customized to meet any combination of favorite flavors and thus makes for a pretty awesome and tasty gift. Milk chocolate + hazelnuts, white chocolate/dark chocolate swirl + colorful sprinkles, dark chocolate + dried apricots… endless possibilities. The dessert can be broken haphazardly into bark or sliced into rectangles (or any shape) to fit favorite store bought or homemade packaging.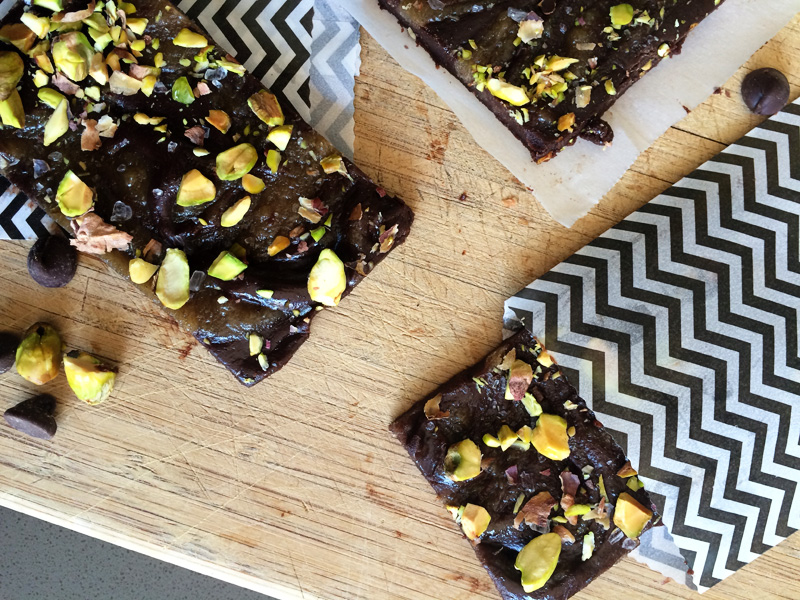 I came upon this idea when trying to use up a HUGE bag of chocolate chips and some homemade caramel late one night after a big event. I started experimenting with the double boiler and it eventually led to a pan of melted chocolate, swirled caramel and sprinkled sea salt + pistachio pieces. When I let the mixture harden (and encouraged it a bit in the fridge), I was left with a completely customized treat that I could package up.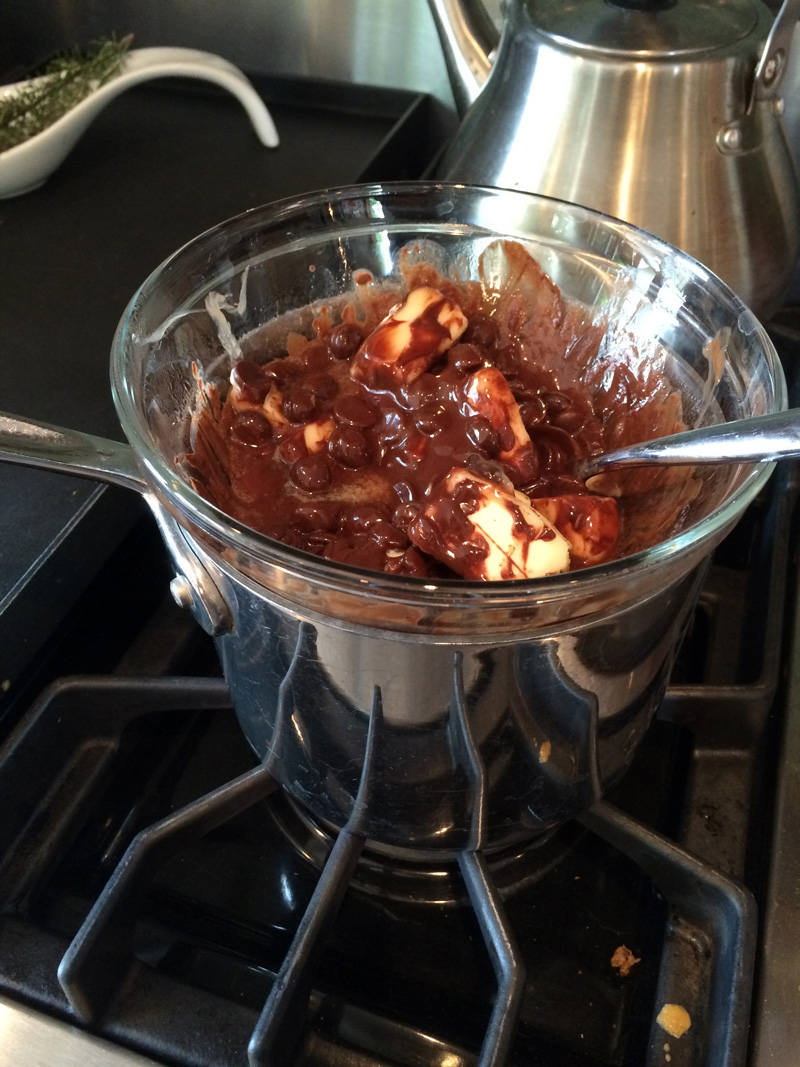 Pistachio, Caramel & Sea Salt Chocolate Bars
Step 1: Melt chocolate in small batches above a double boiler (I use a 1.5 quart sauce pan filled with 1-2″ of boiling water plus a small glass bowl that site just a few inches into the saucepan and above the water), use ~1 tsp of butter per cup of chocolate chips to help keep the consistency of the chocolate smooth and to move along melting process. Watch carefully, once chocolate burns it's unrecoverable.
Step 2: Line a cookie sheet with parchment paper and cover with a non-stick spray such as Pam. I used a pan from my toaster oven so that I could refrigerate my bars in case they didn't set quickly enough, but that's not necessary.
Step 3: Pour melted chocolate onto prepped cookie sheet and swirl in toppings of choice (for me, drizzled caramel that I swirled into the chocolate with a knife, plus pistachio bits and whole grains of sea salt).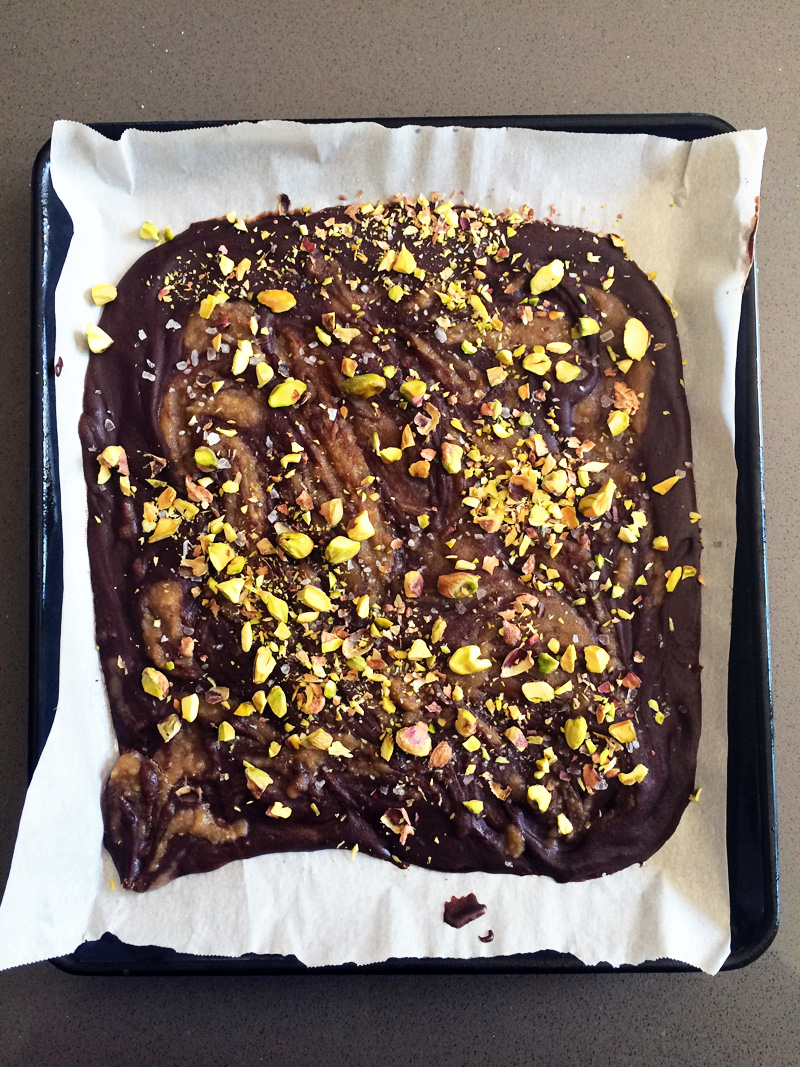 Step 4: Allow to harden overnight (though it should only take a couple of hours). Refrigeration for hardening not necessary, though you can store the cut bars in the fridge or freezer to help preserve. PS I found my little chevron wax paper envelopes for packaging at Michael's.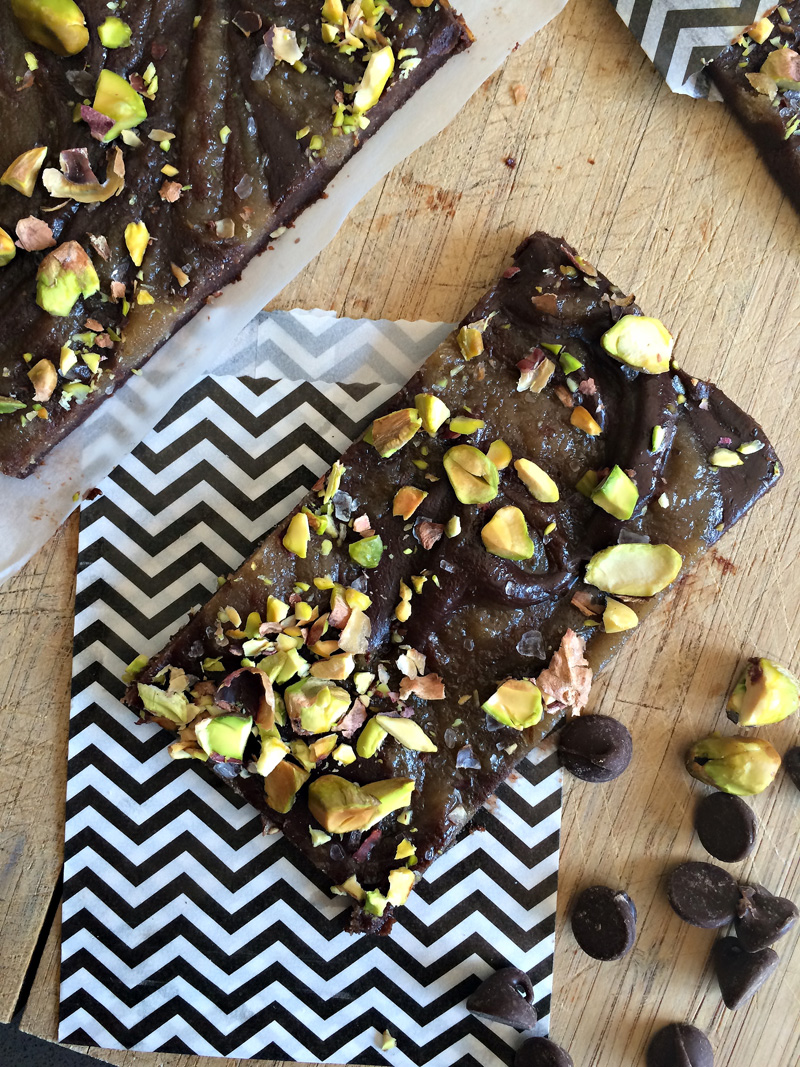 Easy, right? It was almost too simple for adorable little chocolate bars! They'd be great for shower favors, too. I love that you can add almost anything to the bars – dried cranberries, candies, bits of pretzel, sunflower seeds, coconut flakes, peanut butter, mint extract! The list goes on.
Father's Day ideas (including some sweet gift guides) over here, more handmade gift ideas shared here.