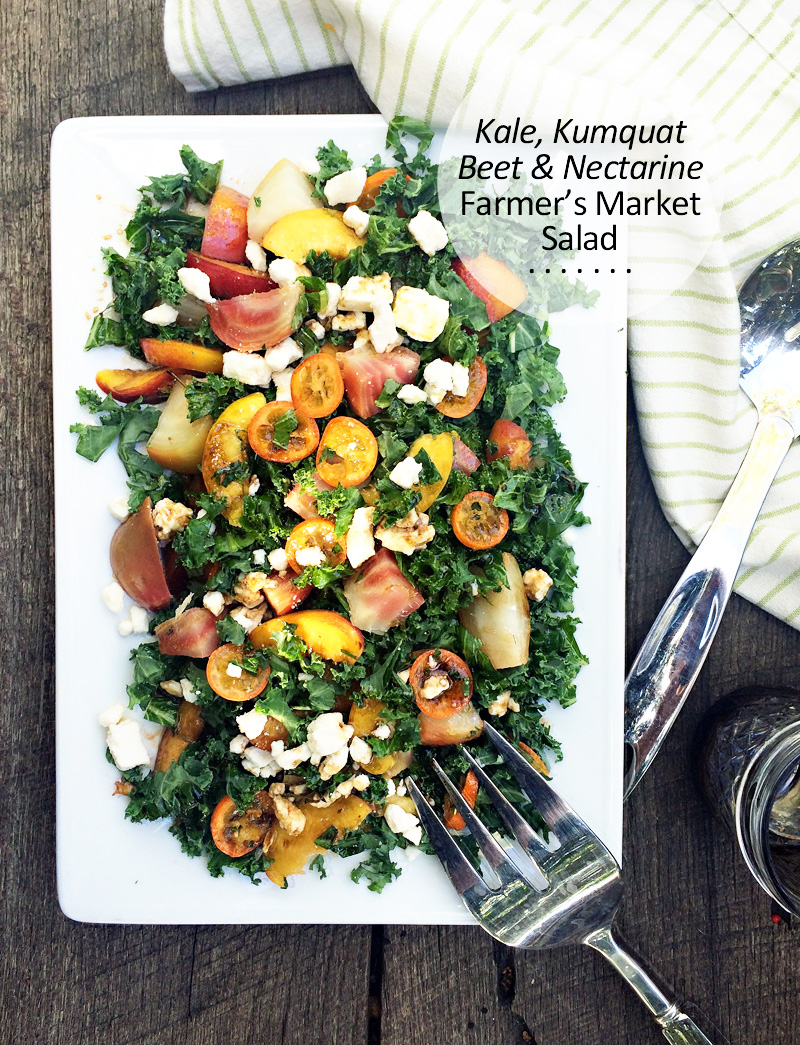 I'm so proud of our little veggie garden right now (updates coming soon), it is exploding and we can barely keep up with squash production. I'm wondering why in the world I planted two?? And a zucchini?? I made my first squash gratin the other night and it turned out pretty okay.
Next to our garden, the farmer's market has to be our favorite spot to pick up super sweet and savory fruits and veggies. Actually, our weekly CSA box may rank higher on that list, but the farmer's market is still pretty great! I wanted to share a recent salad combination that I stumbled upon with just the right amount of sweet + savory + salty. It's hard to ever go wrong with fruit + veggie + nut + aromatic cheese combination of any sort, but this one is a keeper.
Our most recent farmer's market salad consisted of kale (chopped up into tiny bits), sliced kumquats (providing that perfect amount of fresh, tangy citrus), roasted beets (for the love of all things roasted – beets will change your life), chunks of nectarine (any stone fruit will do), creamy crumbled feta and walnuts. Mix in quinoa or chicken and it's an easy entree.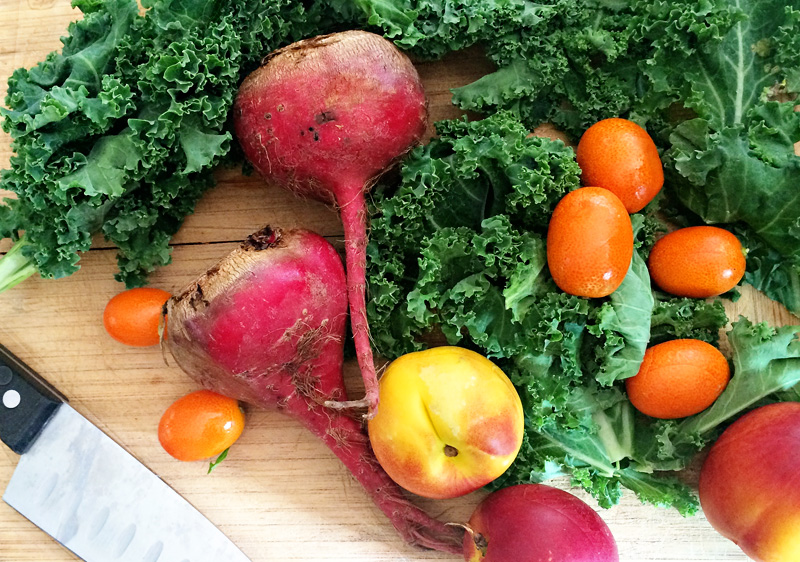 Same trip also introduced me to lavender chèvre (and when mixed with those rosemary fig crackers from Trader Joe's? absolute amazingness. I may or may not have been very close to finishing the tub, a box of fig crackers and several sliced up peaches in one sitting).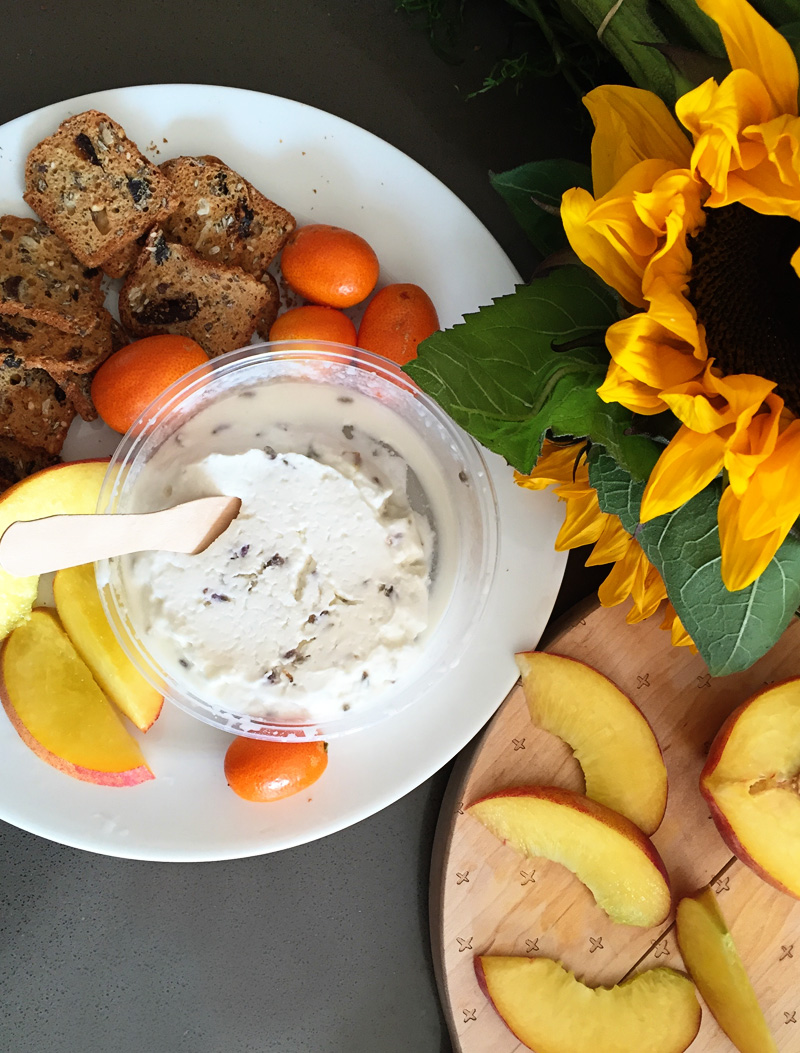 That's an instagram repost because trips to the farmer's market always result in the BEST snack/happy hour appetizers that same day.
Hope you're having a happy, relaxing mid week! We are off to watch Liv's ballet class performance at the county fair today. Woohoo!! (and bring on the non-healthy food)
More veggie garden box right over here. More recipes here.