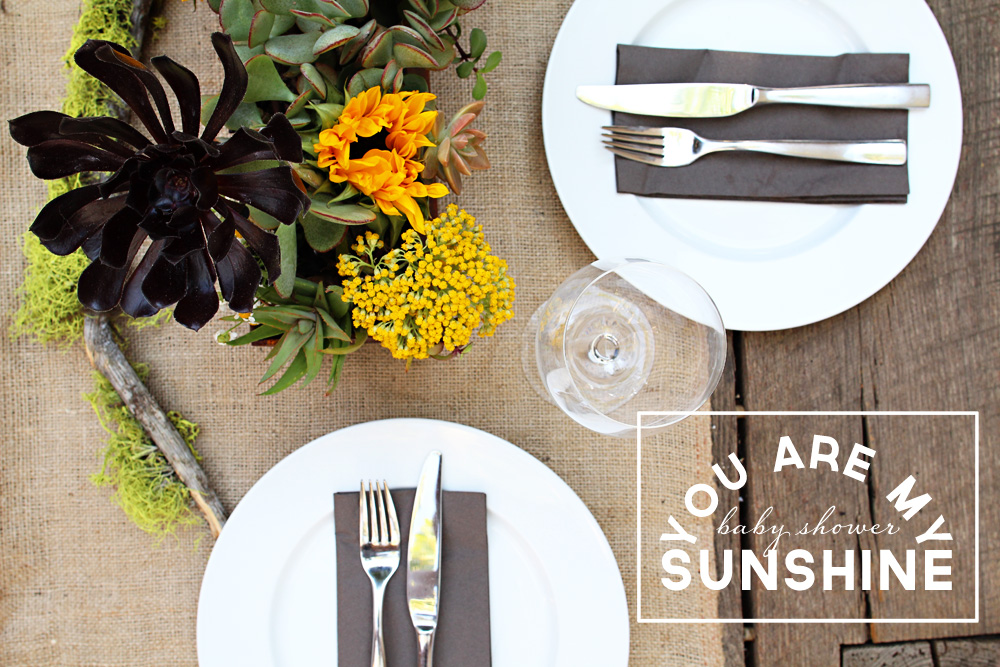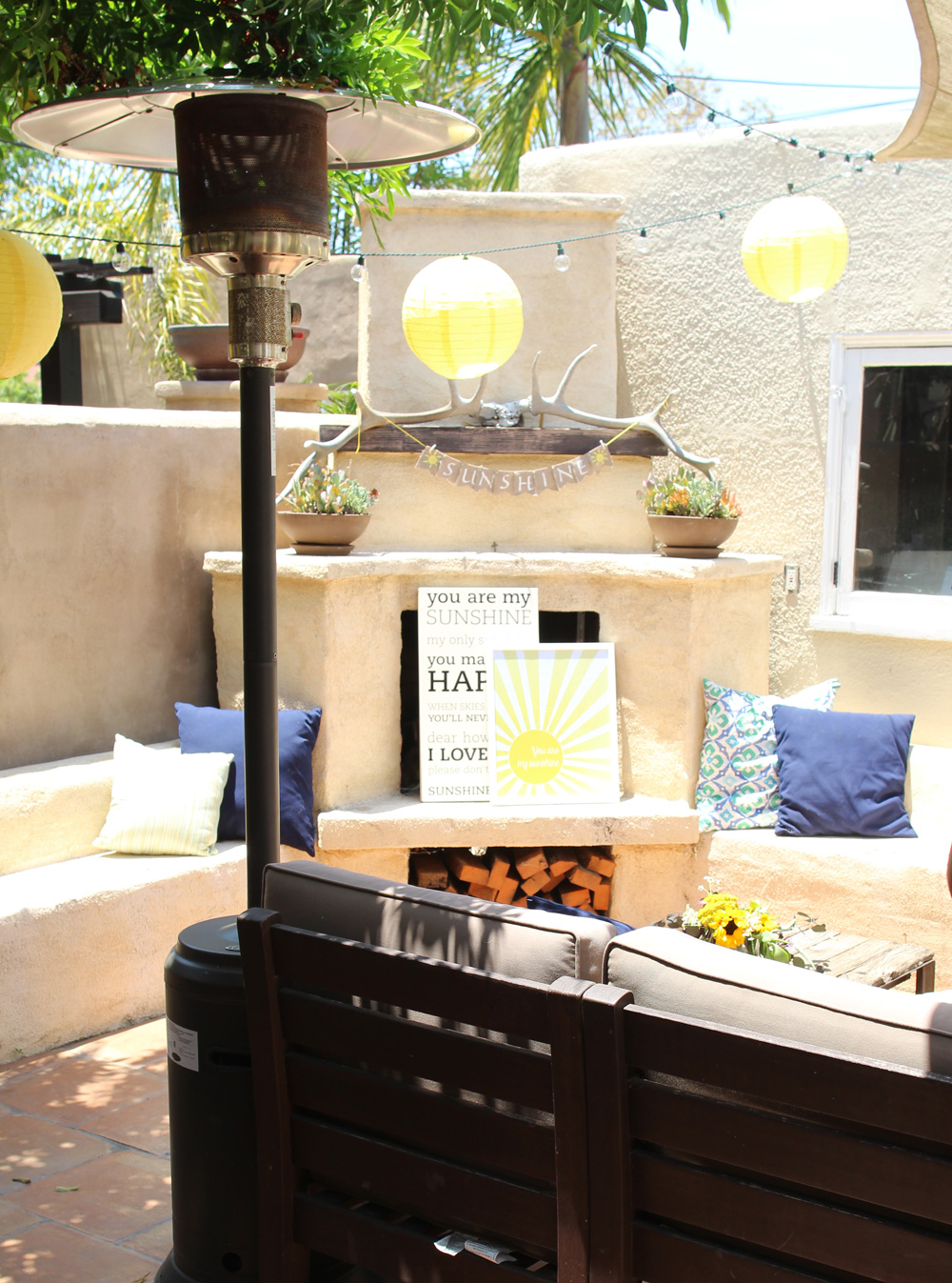 We recently celebrated my girlfriend's second baby with a You Are My Sunshine sprinkle. My cohost and I decorated the backyard with yellow paper lanterns, our sunflower centerpieces, this adorable etsy poster, a sweet sunshine banner that Steph (cohost) made, and lots of little yellow details.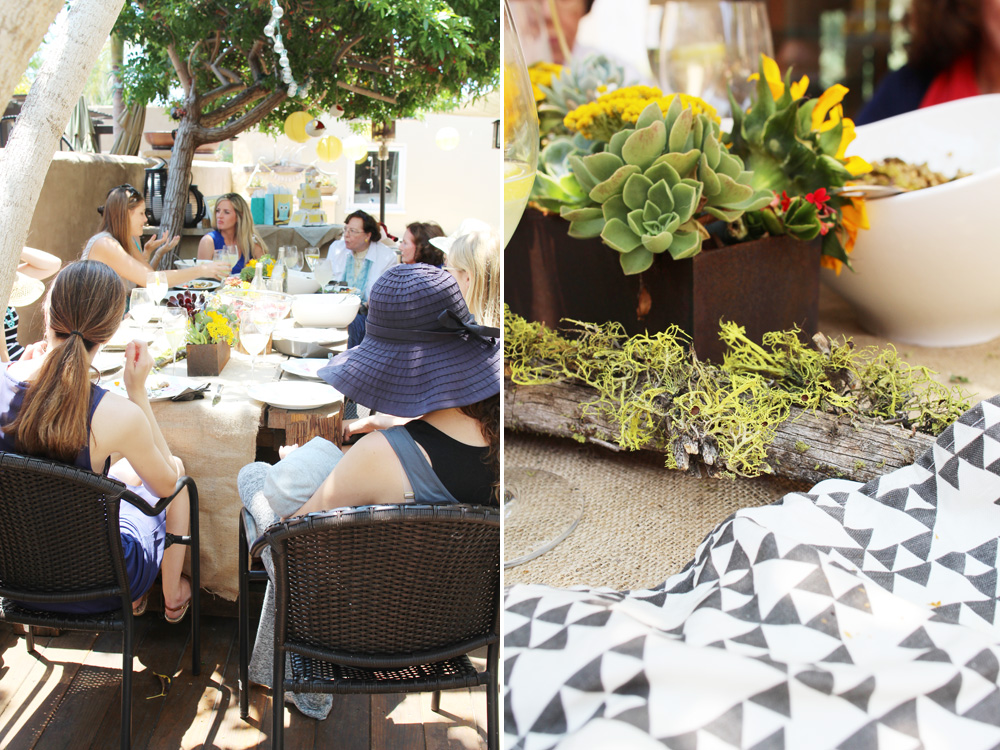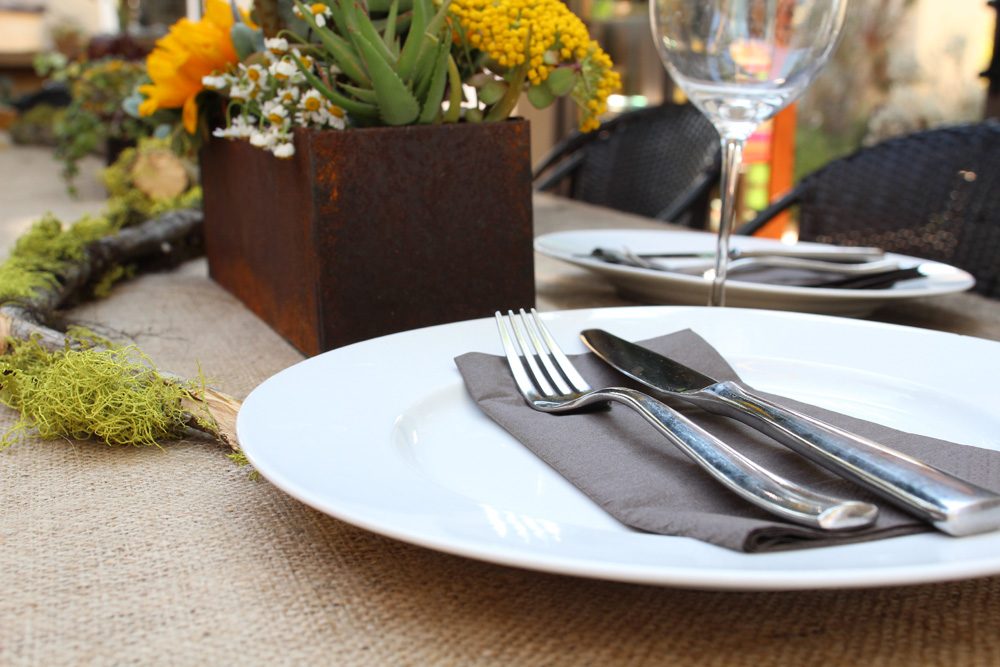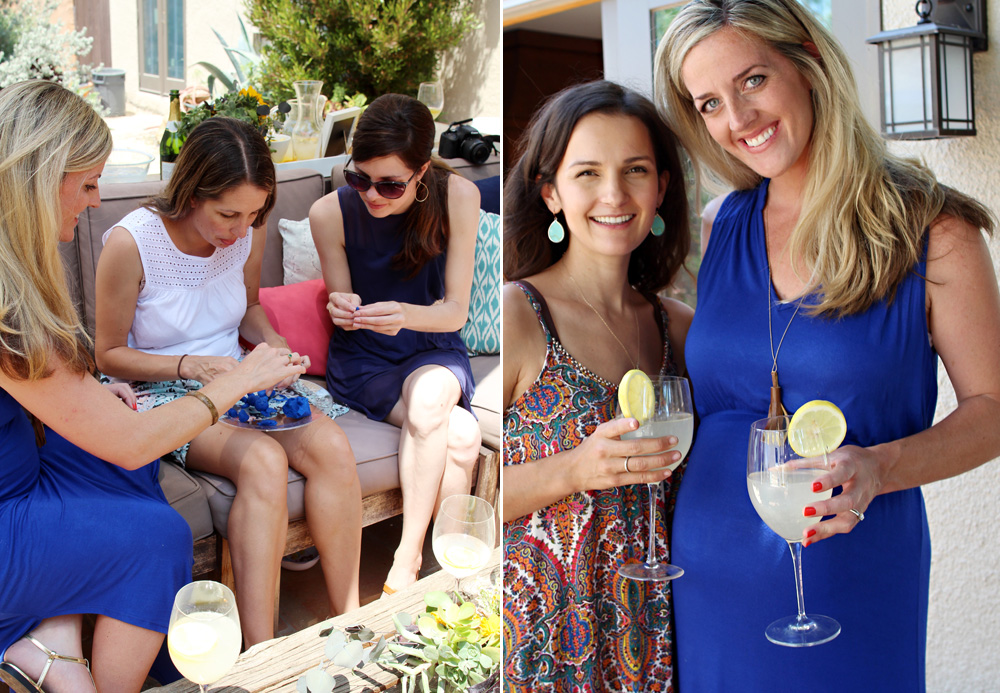 We played fun games – Trish, the expecting mom, is all about a great shower game! – and ate delicious salads prepared by many of the guests.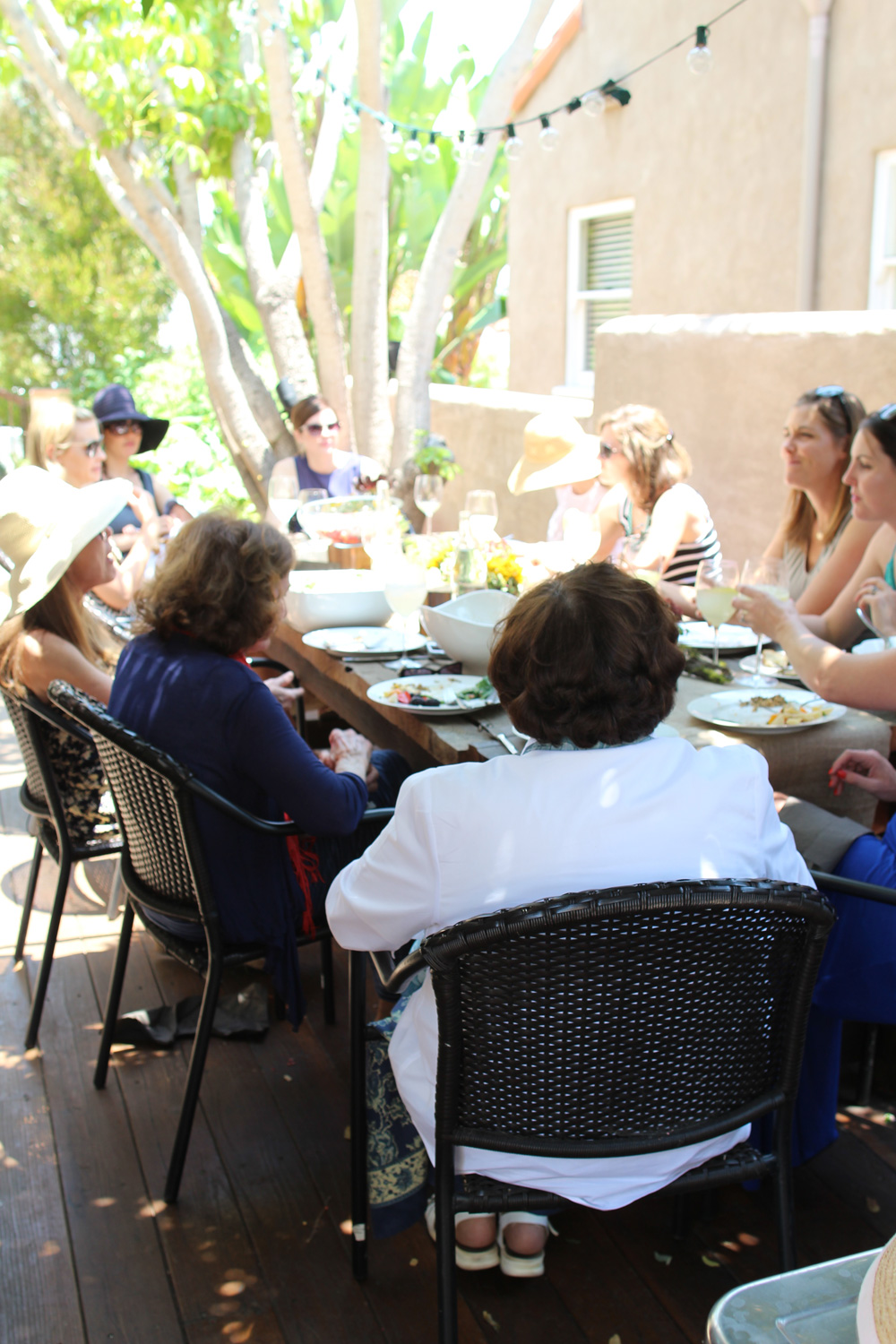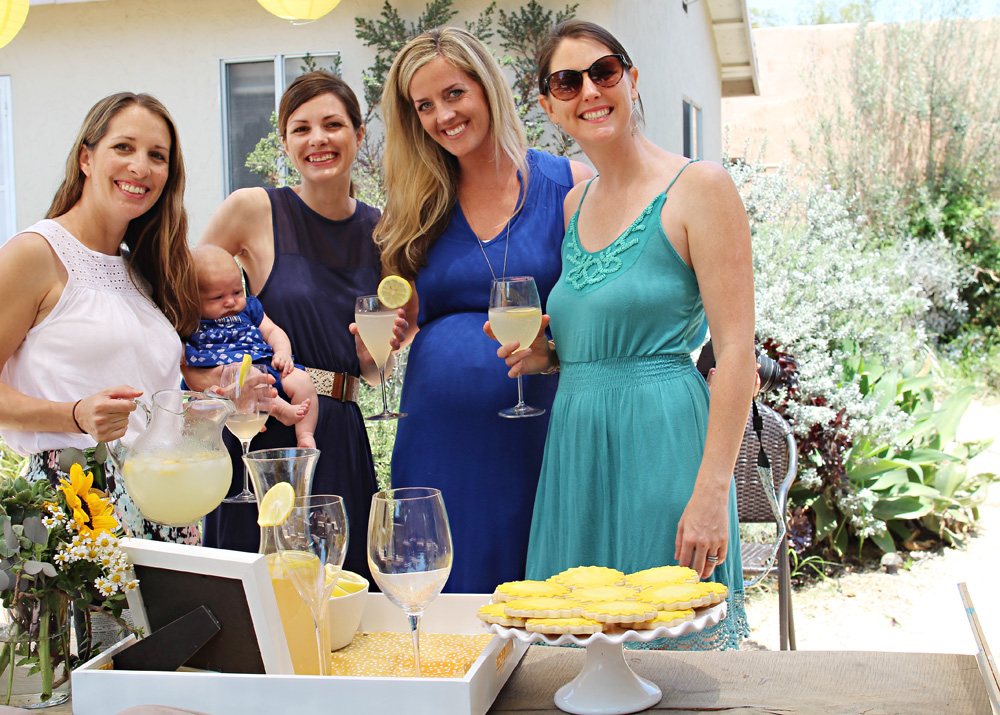 Stephanie built a 'gift card diaper cake' to shower Trish and baby with sweet surprises. Rather than bring a gift, guests attached a small gift card to designated spots on the cake. Since finding out the gender is a surprise (and since this is second baby and so mom has plenty of newborn gear), we wanted to come up with a neat way to gift a pedicure, Starbucks coffee or Target gift card.
It turned out adorable, right?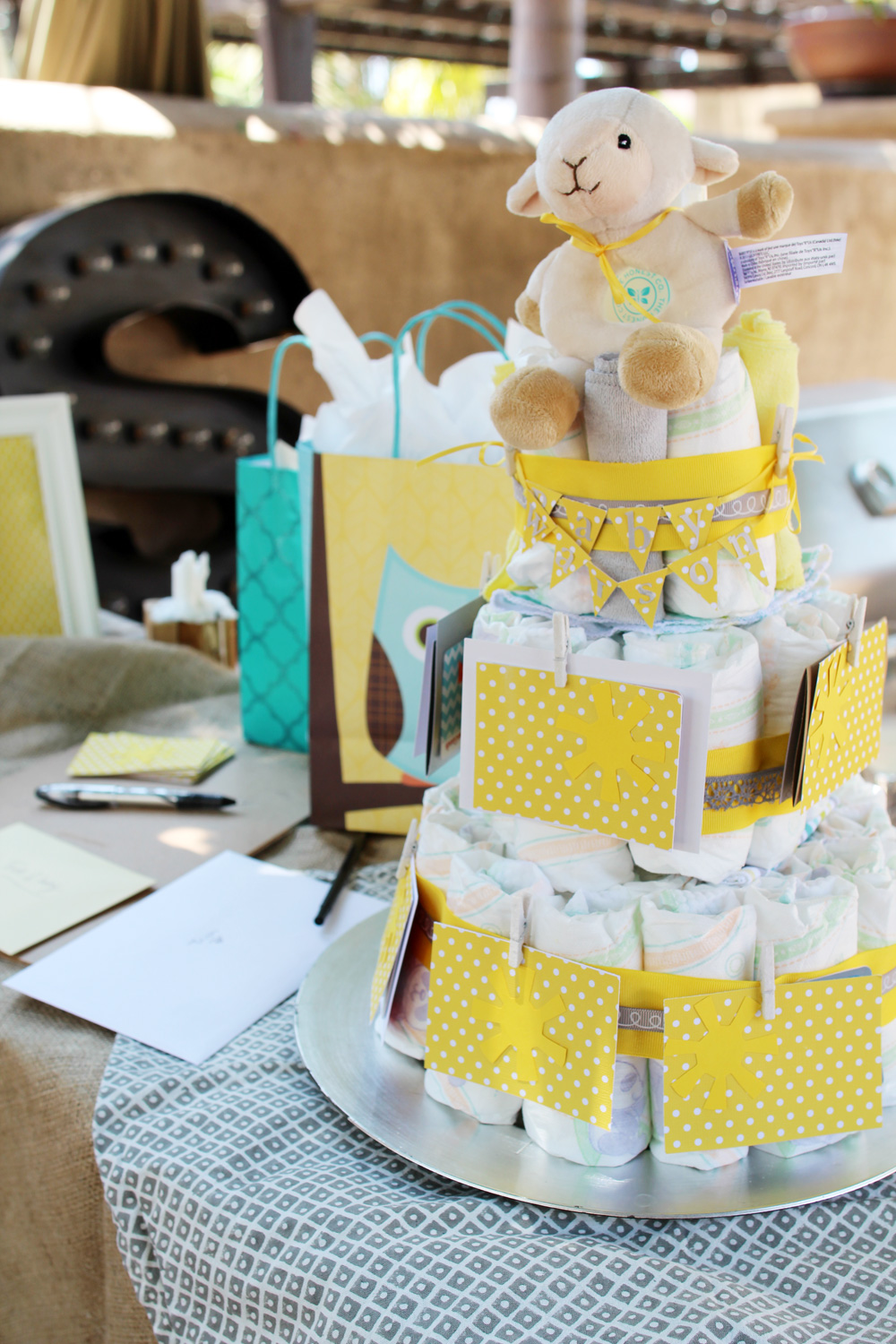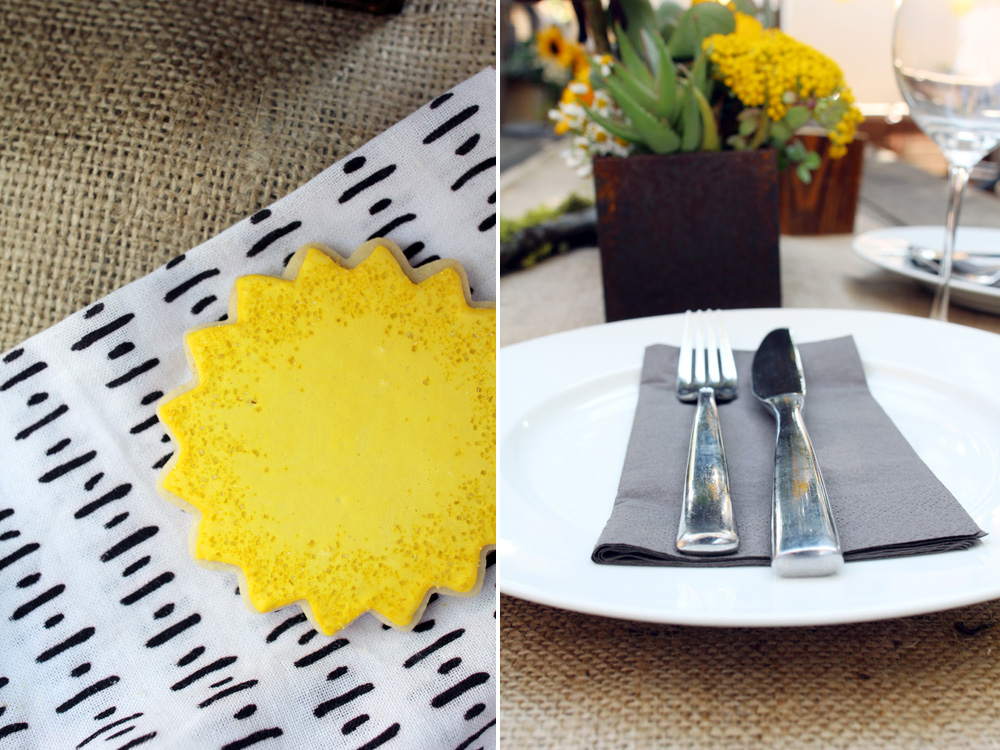 I added flowers to our succulent planters on the outdoor table – filled in the table perfectly! Burlap by the yard became an easy and neutral backdrop.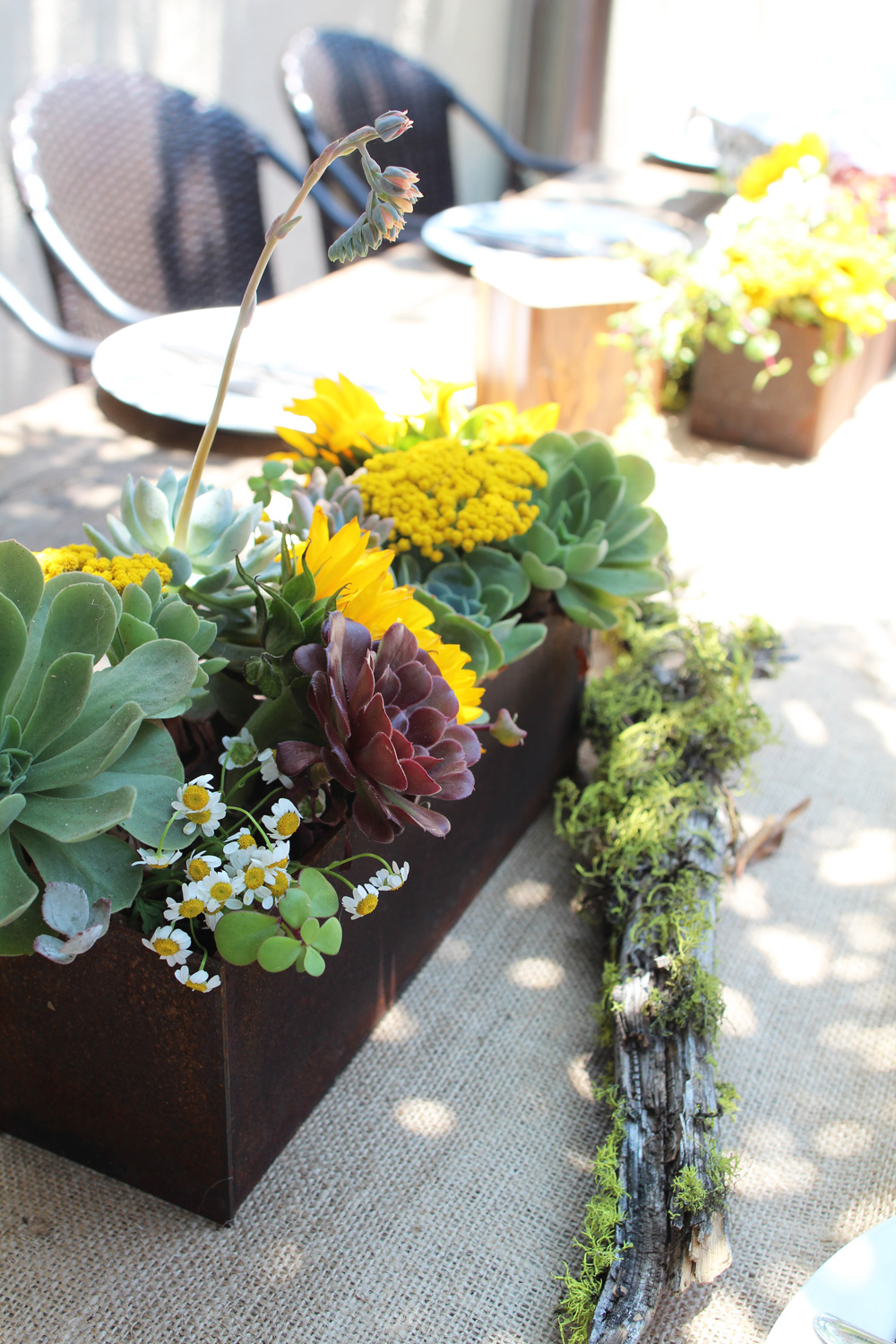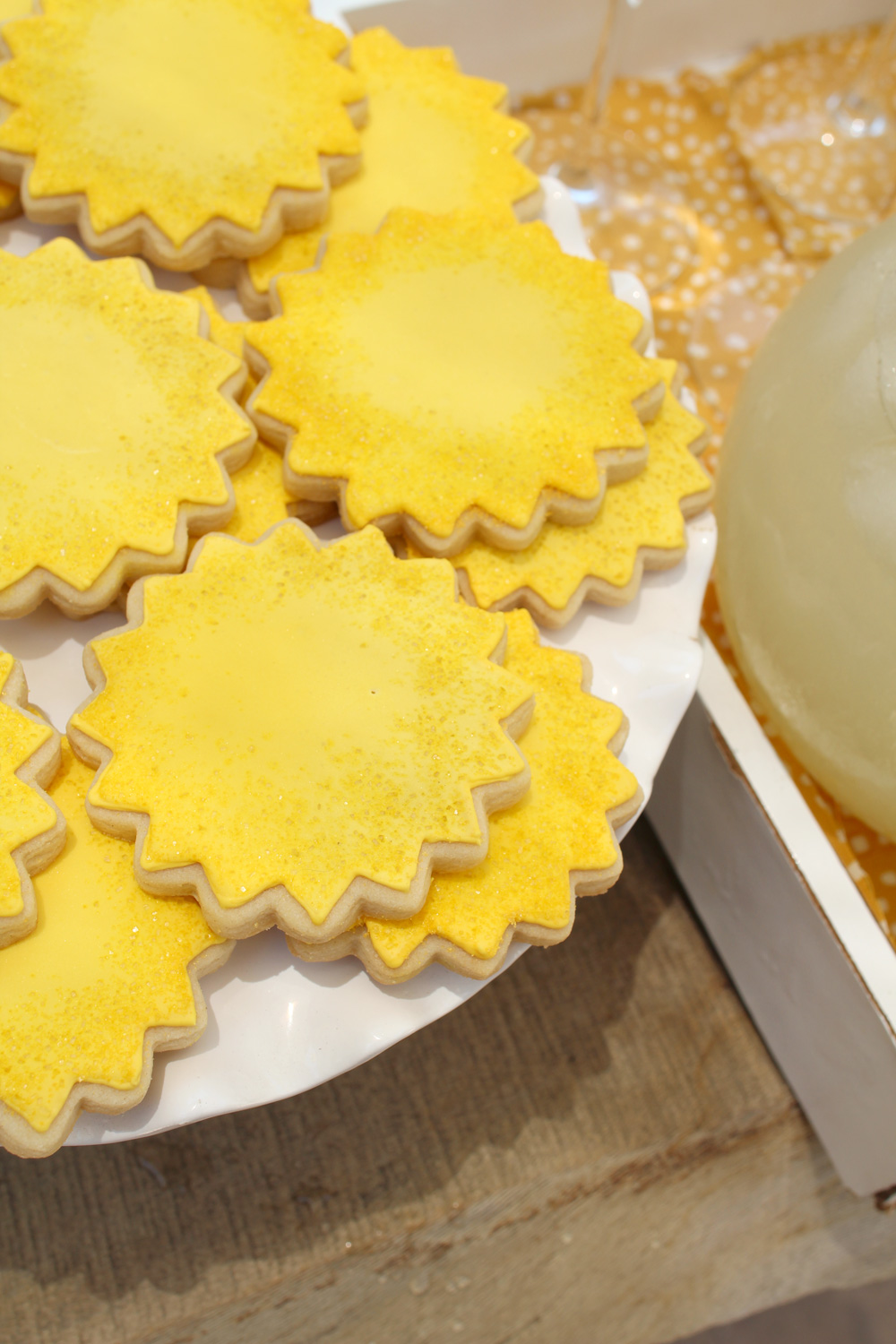 One guest that could not come sent the most BEAUTIFUL handmade sunshine cookies in her place. Jennifer writes over here, and I'm hoping she'll share a tutorial soon.
A little midweek sunshine inspiration for summer! So excited to finally get all of these photos edited…