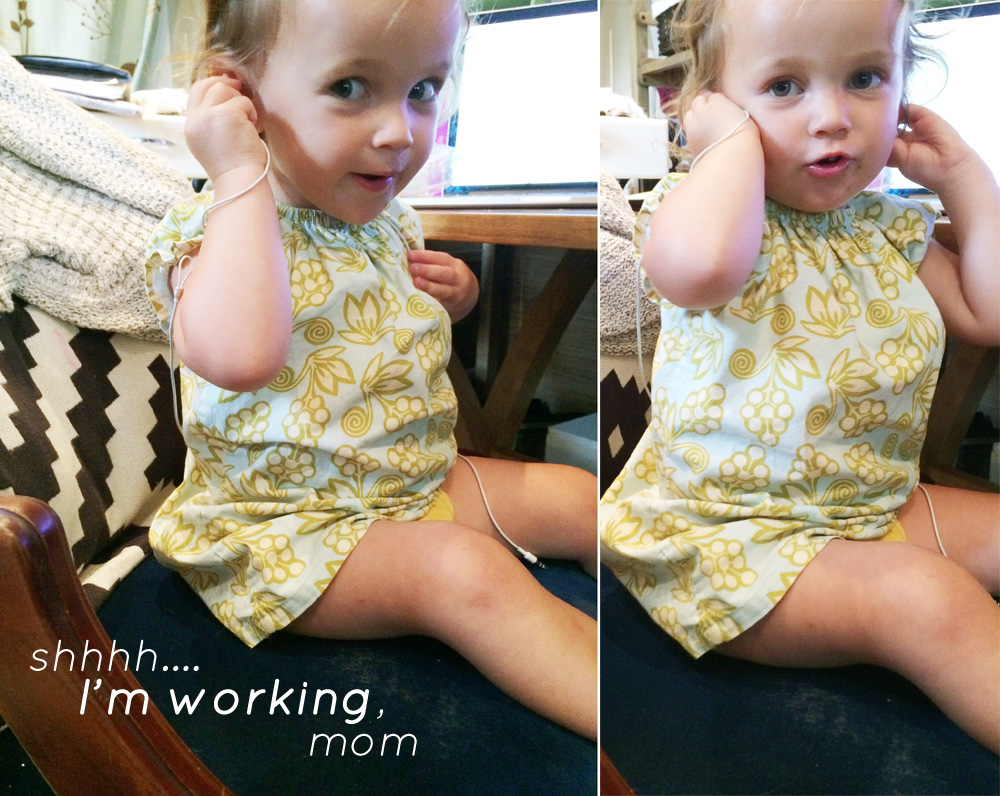 There are so many upsides to continuing your career into the years of starting and growing a young family. The happiness of doing what you are supposed to do (or at least working in that direction) while also getting to love on your beautiful kids is a very fortunate opportunity.
But being a working mom is incredibly tough. Some days being a working mom kicks your butt. The list is sooo long, the to-dos are overwhelming, the deadlines are lurking.
Today I sit, cold cup of coffee in one hand and laptop keyboard in the other with three overflowing email inboxes staring back at me. I have a notepad next to my laptop and on it I jot my list of to-dos. My colleague is out of town so I'm picking up slack, I owe a report to at least five different people and I can't put another project on my assistant's plate. People are starting to feel annoyed, I can sense it even if they're not verbalizing it.
Some days it feels as though no matter how fast you're going, you're just not going fast enough. Pieces are slipping through – bank papers are due, annual checkups are late, dry cleaning pick ups missed, school documents need to be mailed – or maybe if you are on top of all of that, the piece missing is merely sanity. Someone has to manage the bills, shop insurance premiums, stay on top of immunizations, order the new door hardware, replace the broken vacuum, take the dog to the vet, get the oil changed, prepare tax documents, sort out where said missing documents drifted to, pay that parking ticket, prep the potluck meal, buy sneakers one size larger, return overdue library books and attend the PTA meeting.
Meanwhile I am peeling off (but also secretly enjoying) Taylor's big hugs and snuggles as she asks for me to 'come, come' from the office into the front room with Marley and nanny. She's never clingy, but today she's extraordinarily clingy. It is both endearing and so frustrating because I don't want her to cry but I so badly need to nip my morning project in the bud right. now. Marley needs to nurse, I need to pump for an upcoming trip. My nanny gave me her two week notice because she's moving to Chicago – I am interviewing like crazy.
These are the sorts of days that I 'unsubscribe' to everything in my inbox.
But I keep telling myself to hang in there, momma, because it's worth it. It's all worth it.
Today is one of those days. Most days may tend to start as one of those days.
If you find yourself unraveling every now and again, I so relate to you.
You've got me in your corner.
And it's all going to be okay.
Signing off and getting back to it. xo
Cheers for having such a massive repository of photos in my iPhoto account that I found a pretty cute one for today that matches this post so well. Instead of playing kitchen in this moment, T was playing mommy. working.