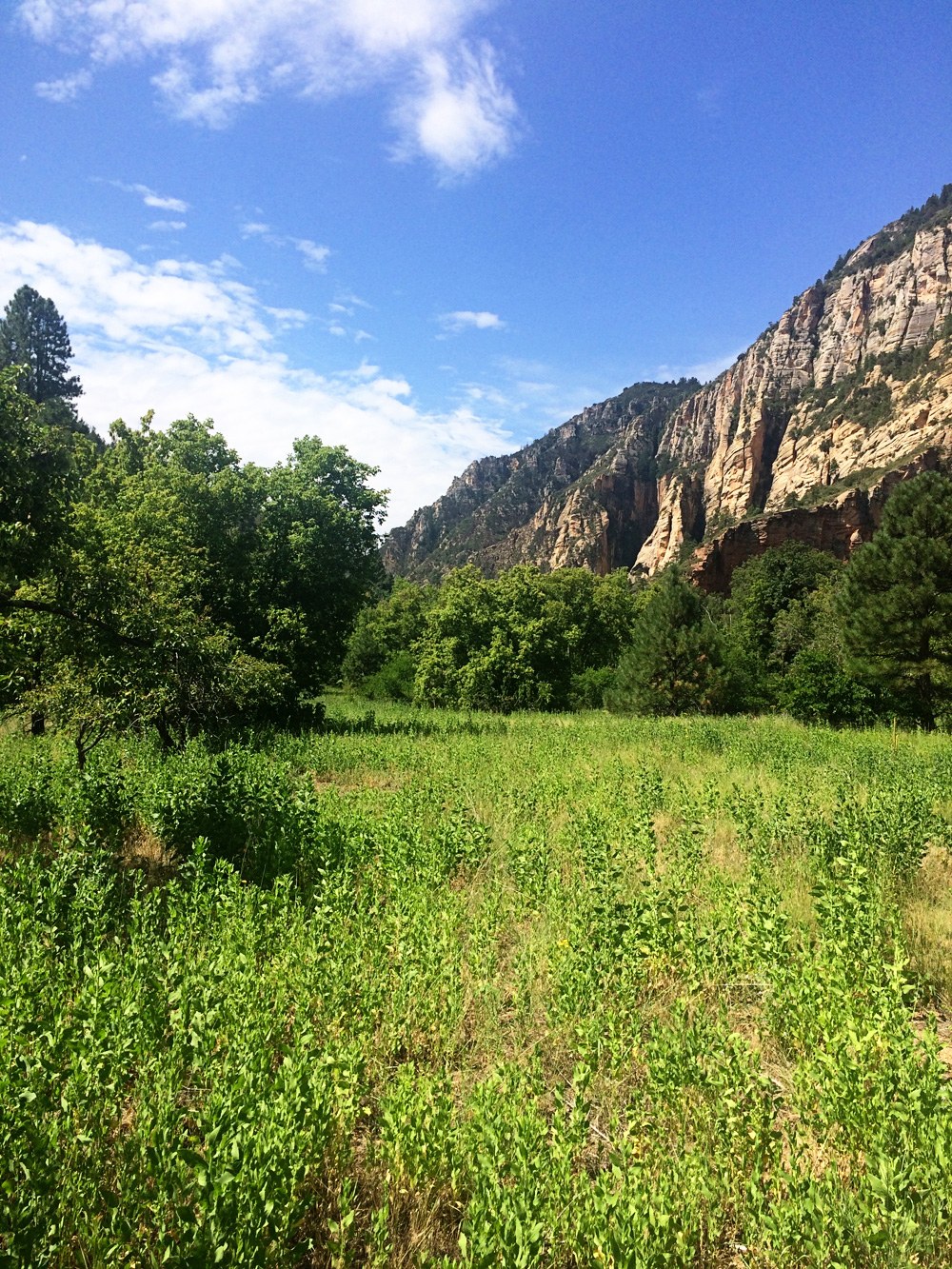 Just recently we visited Sedona, Arizona with our family for a week long break.
We usually spend this time in total relaxation mode, and it's a really nice getaway for playing in a completely different environment. The scenery! The red rock! The hiking and bbqs and swimming in the creek.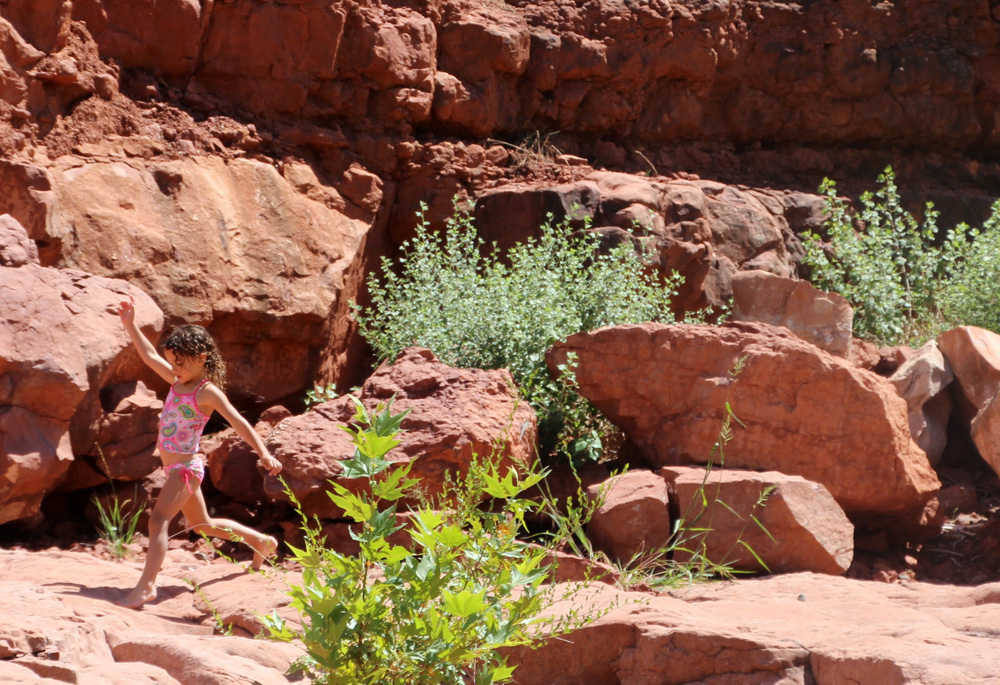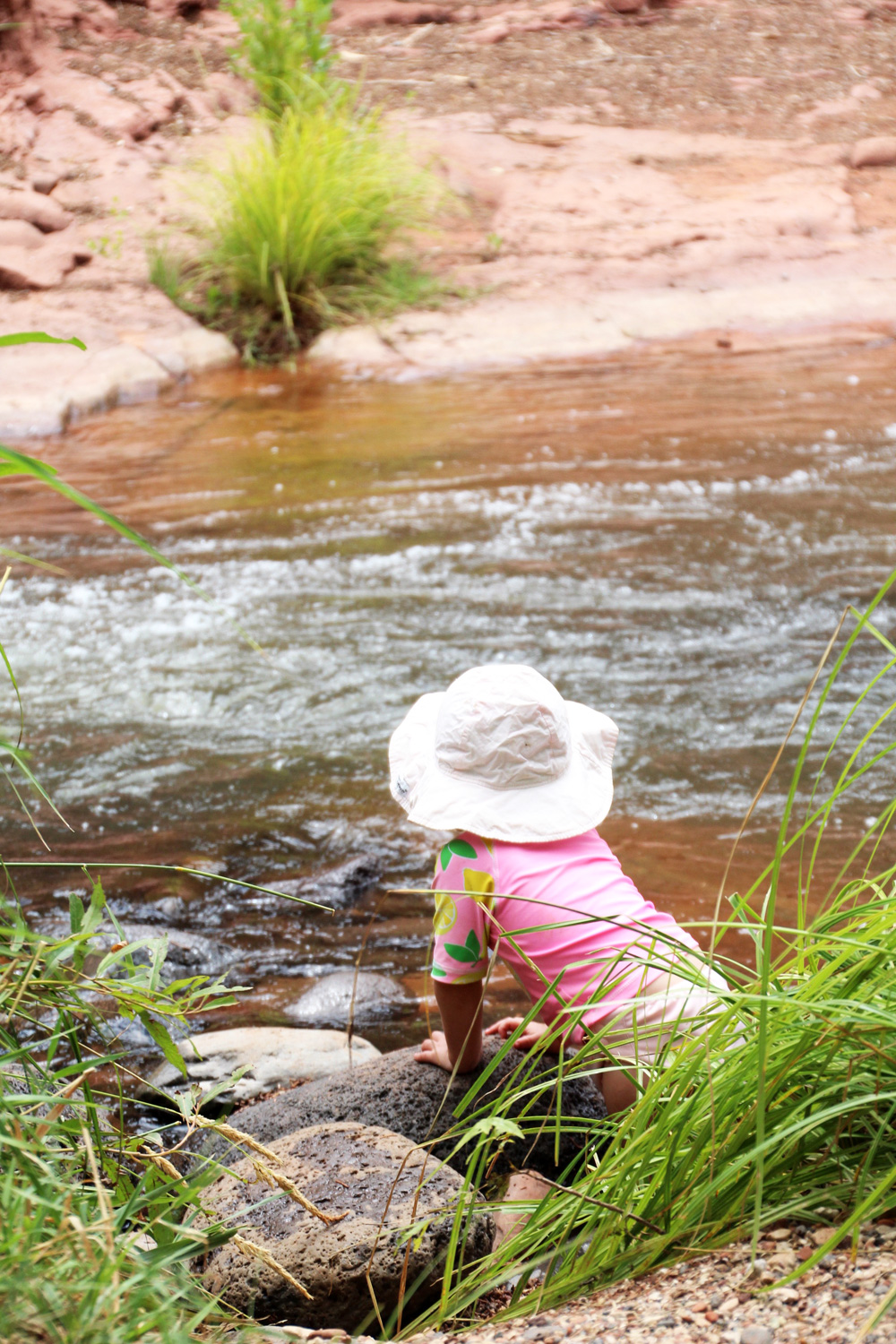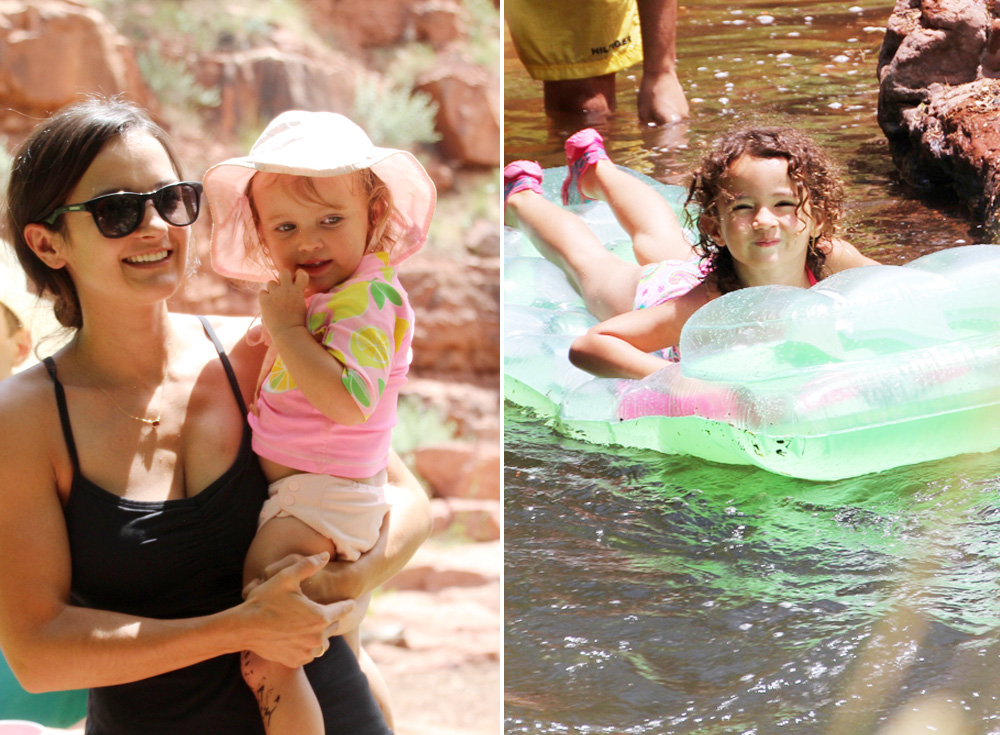 Kevin's family has traveled up to Sedona for the past 30 some years (I believe since Kevin's parent's honeymoon!), and so they know ALL of the secrets of back canyons, hiking, you name it.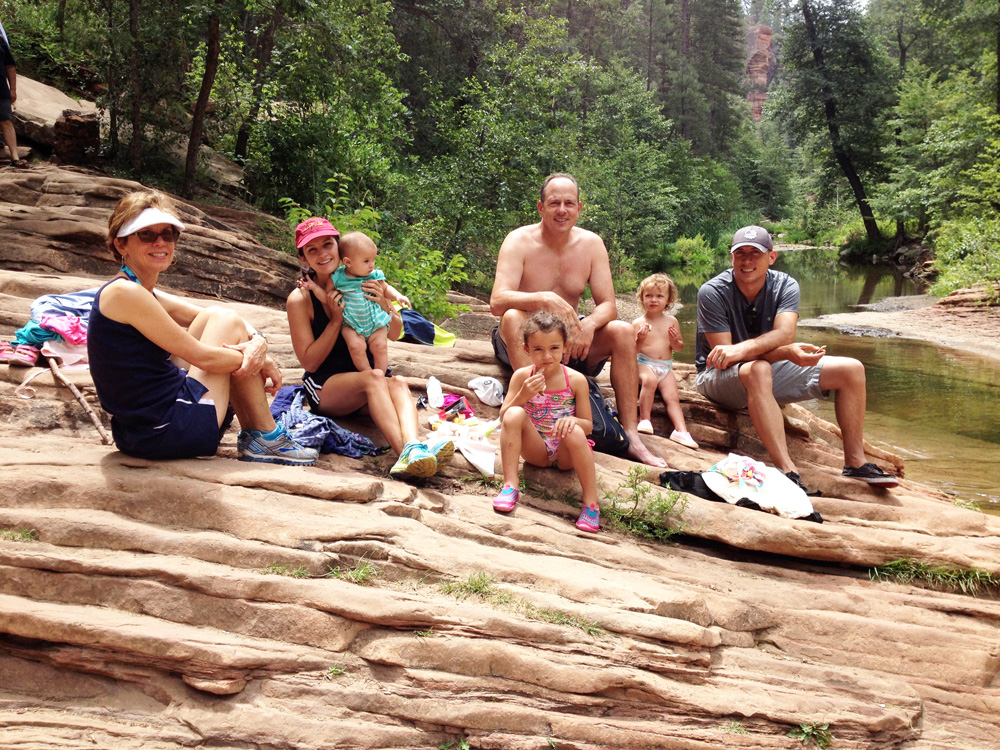 Other than the hiking, my favorite thing to do is have a 5 o'clock cocktail while the girls dance in the grass and the family cooks by the outdoor grill.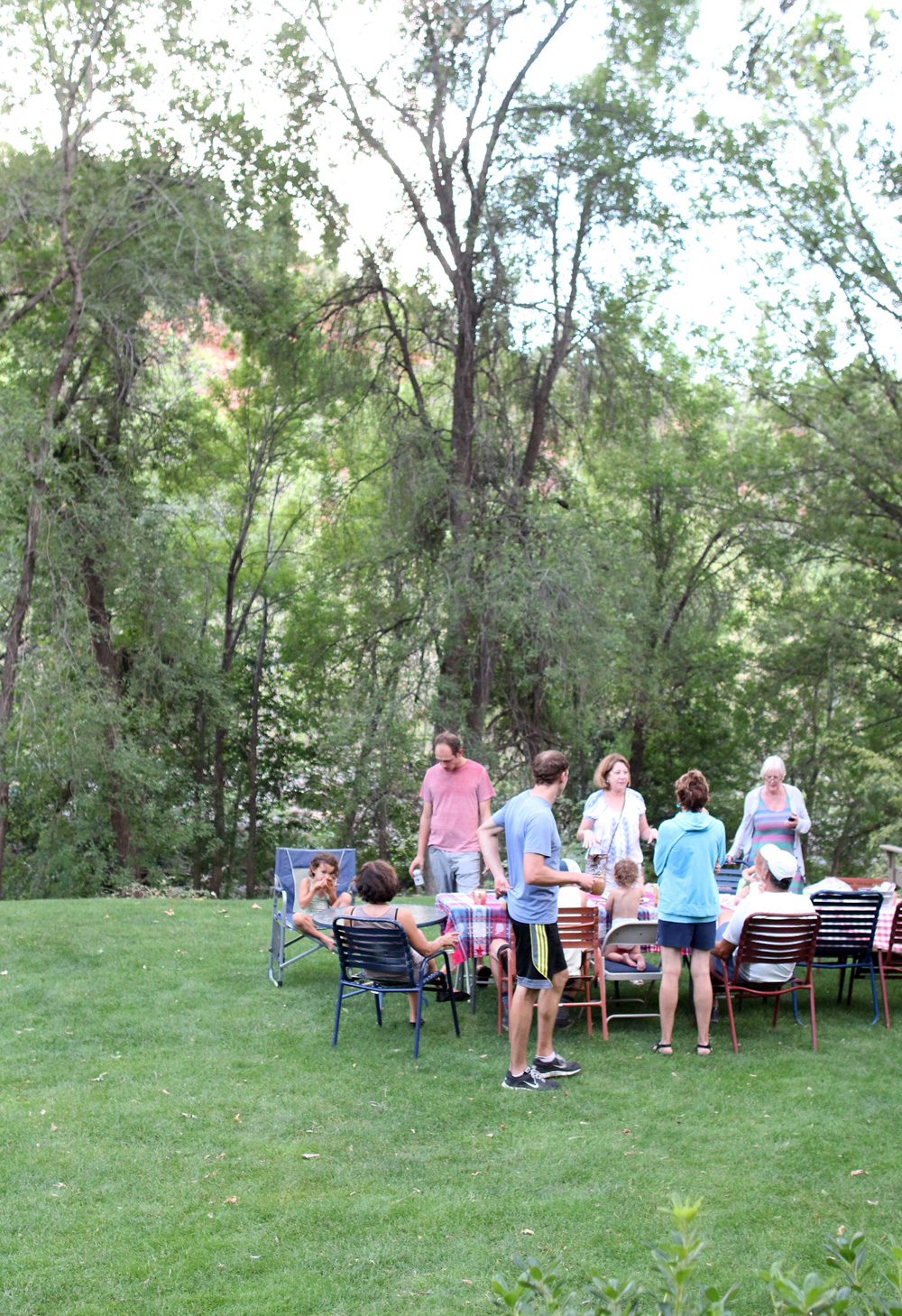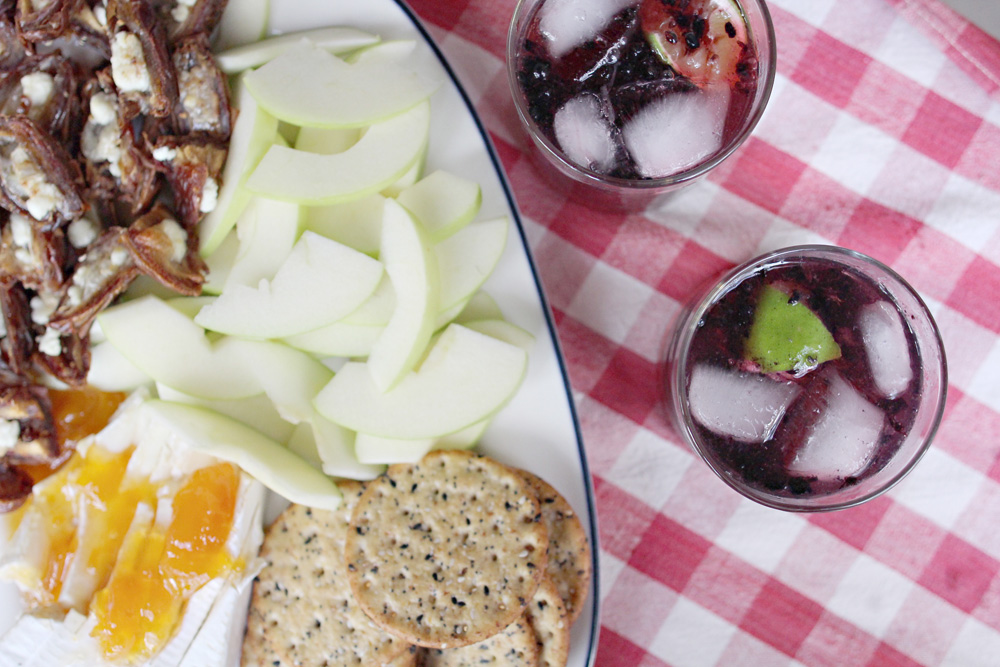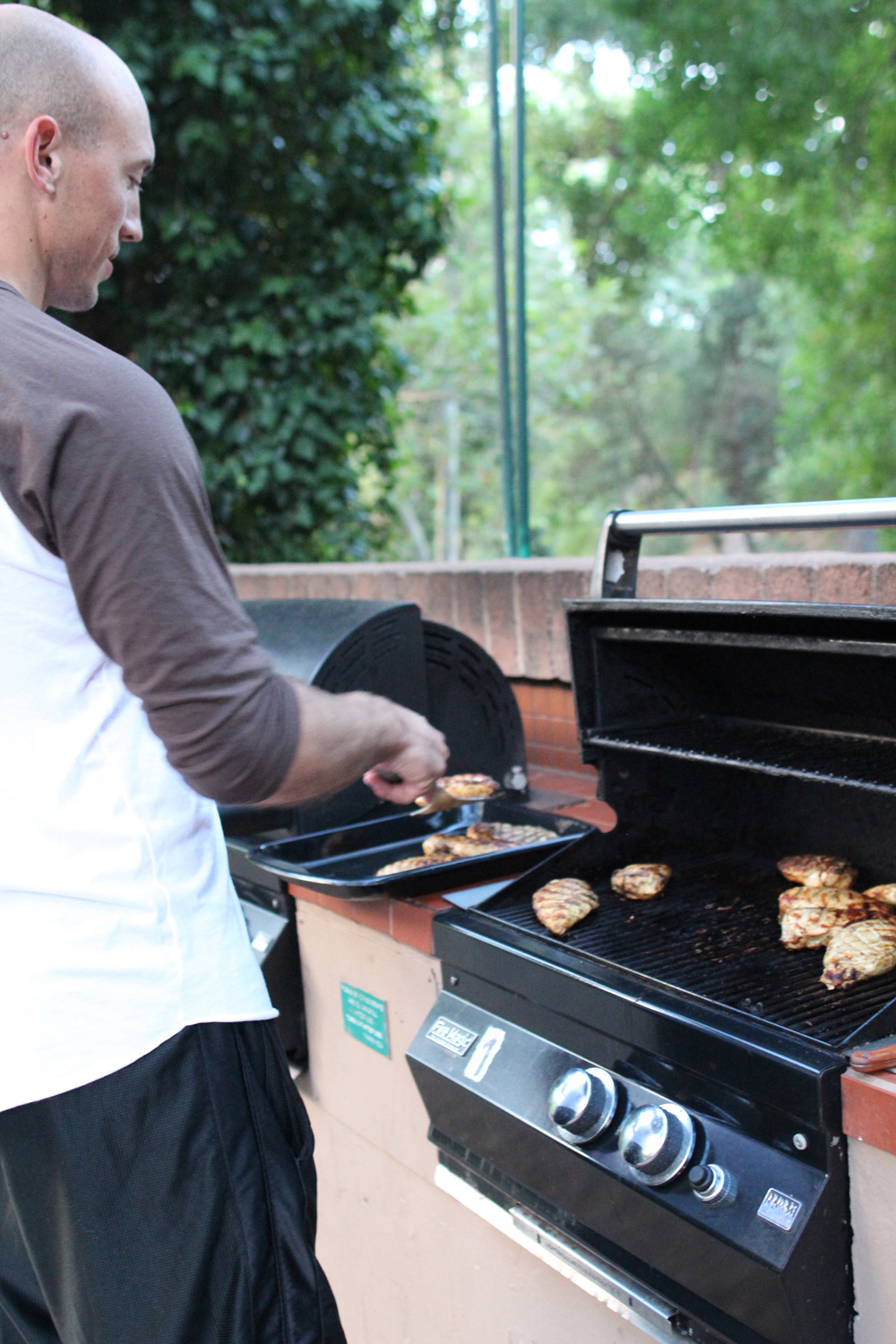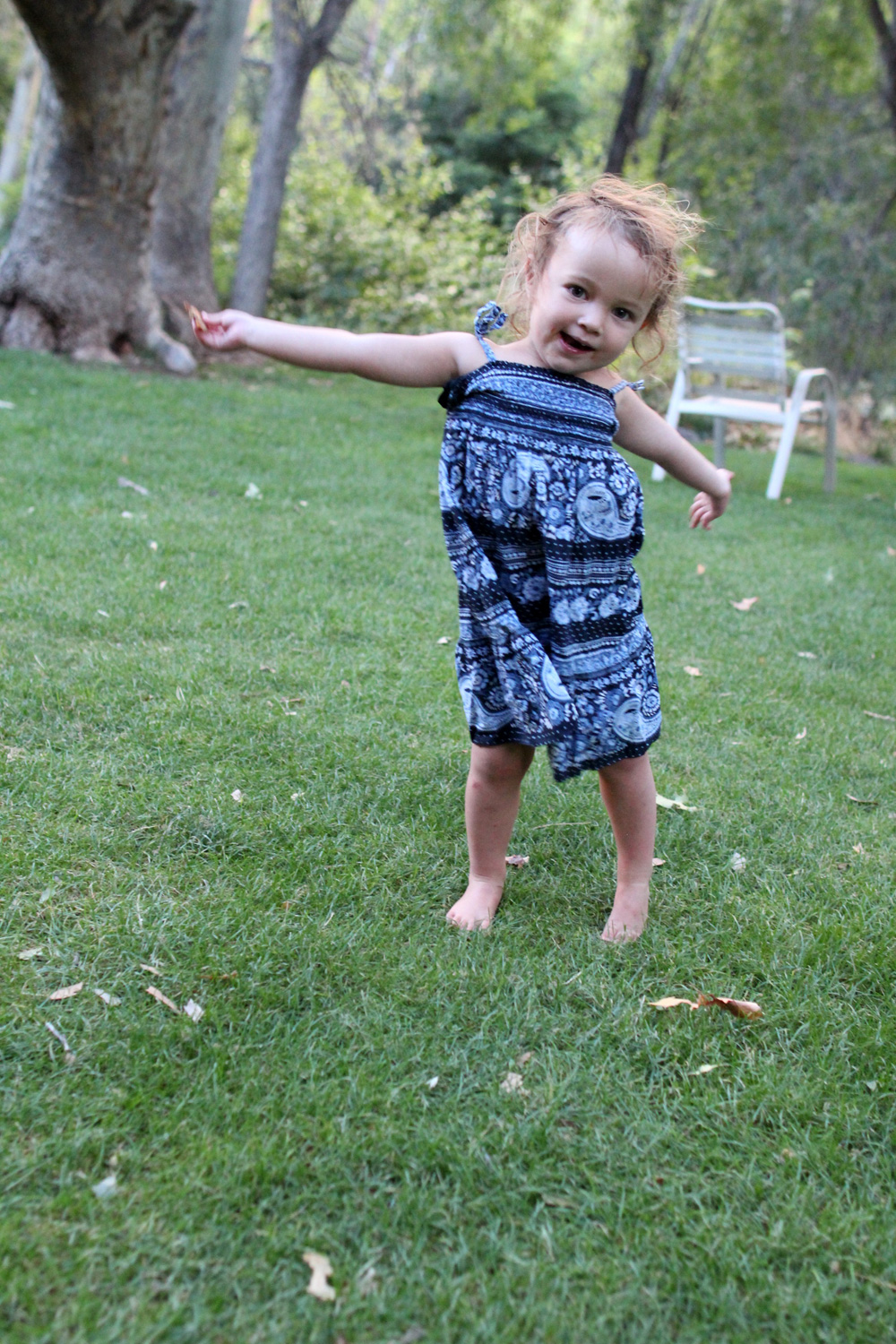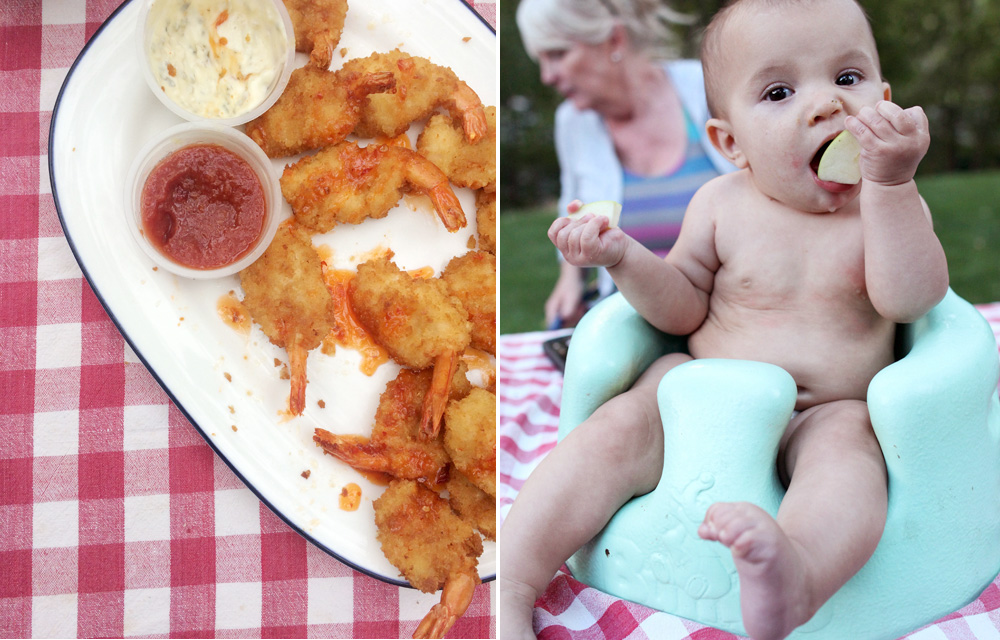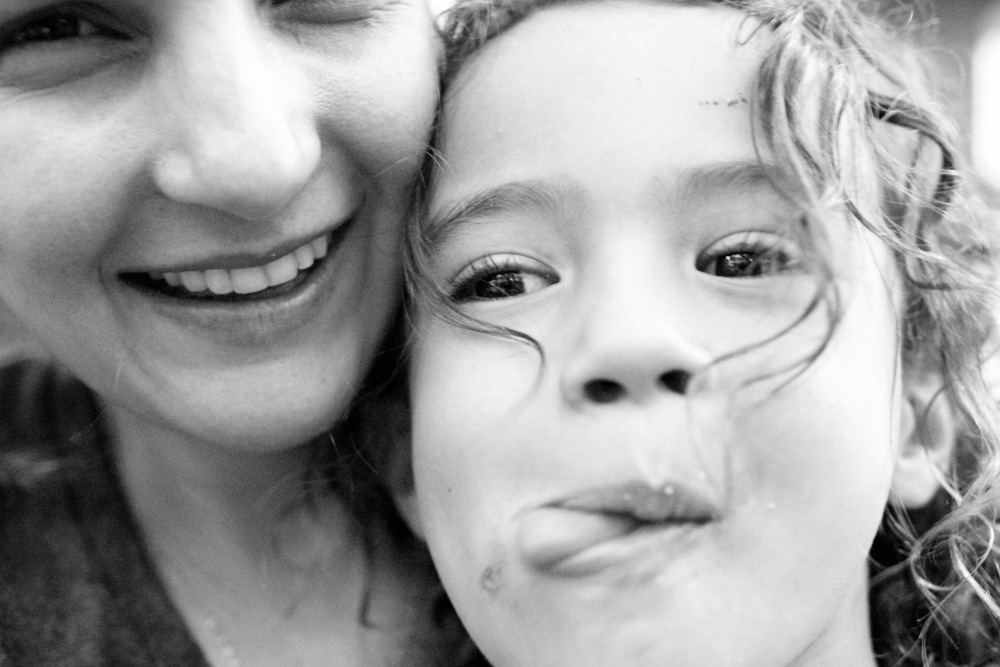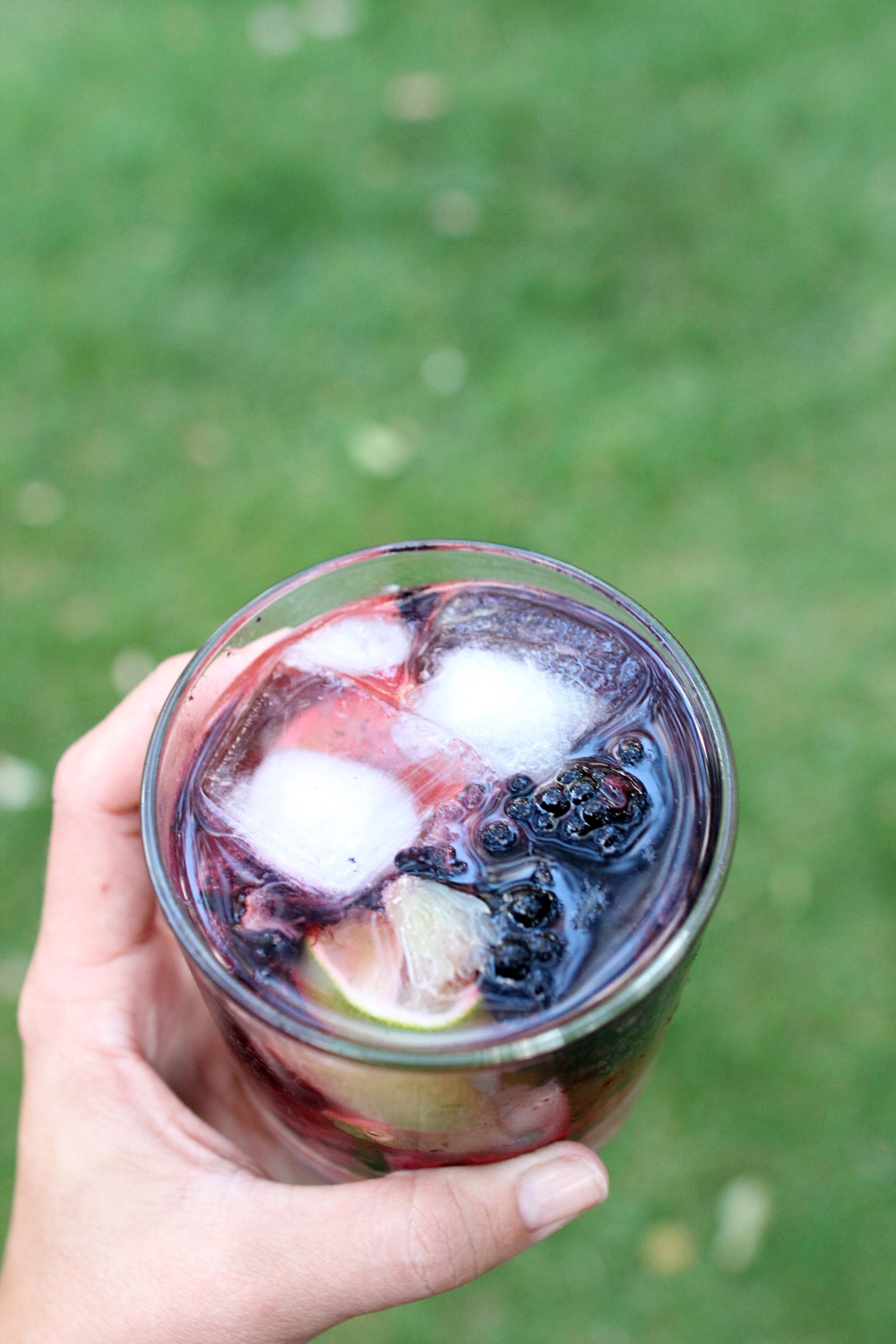 We tend to have lazy mornings and to pack up and out of the house by about 11am for a short hike to a special creek with slidable rocks or to some beautiful view.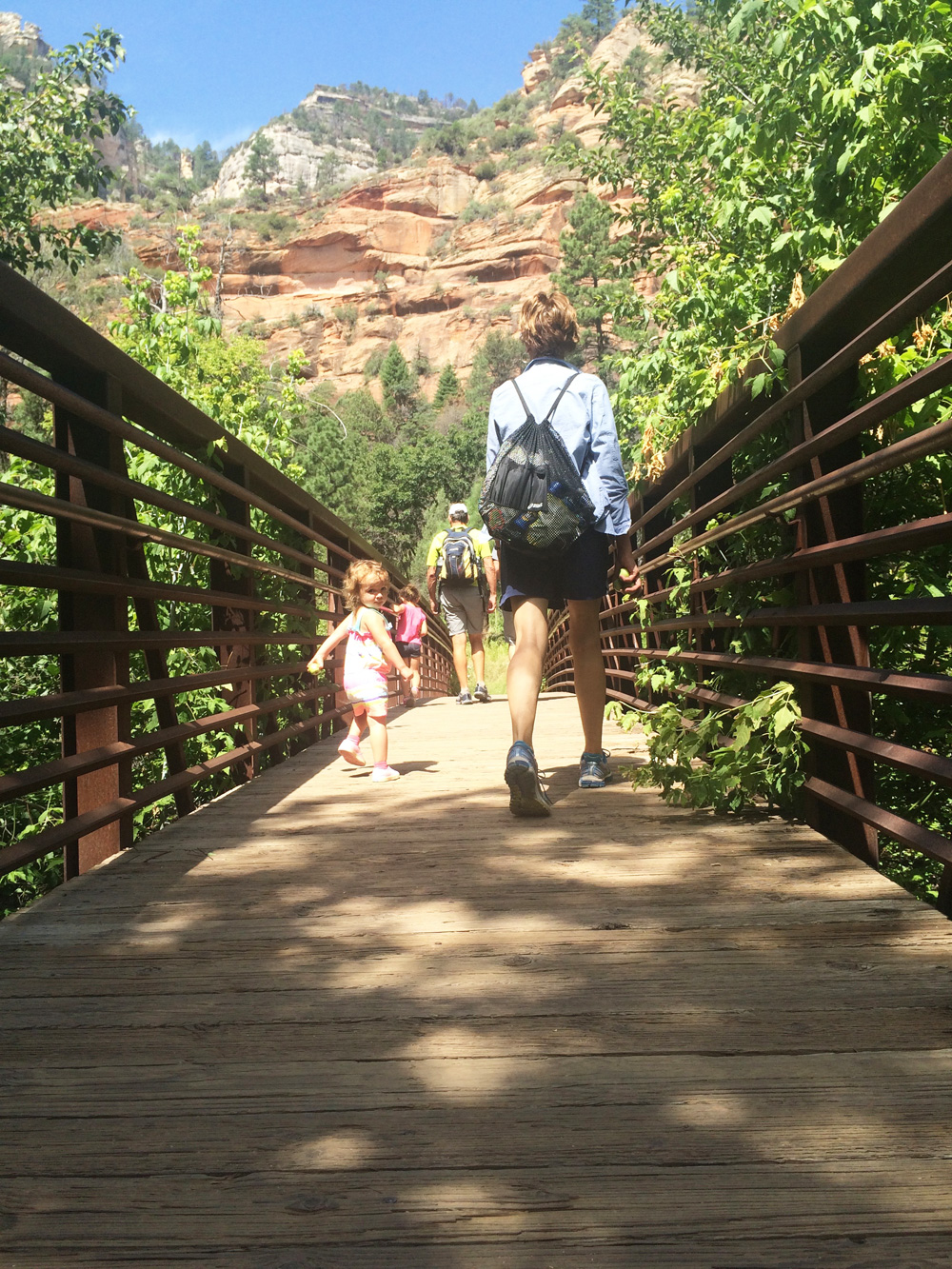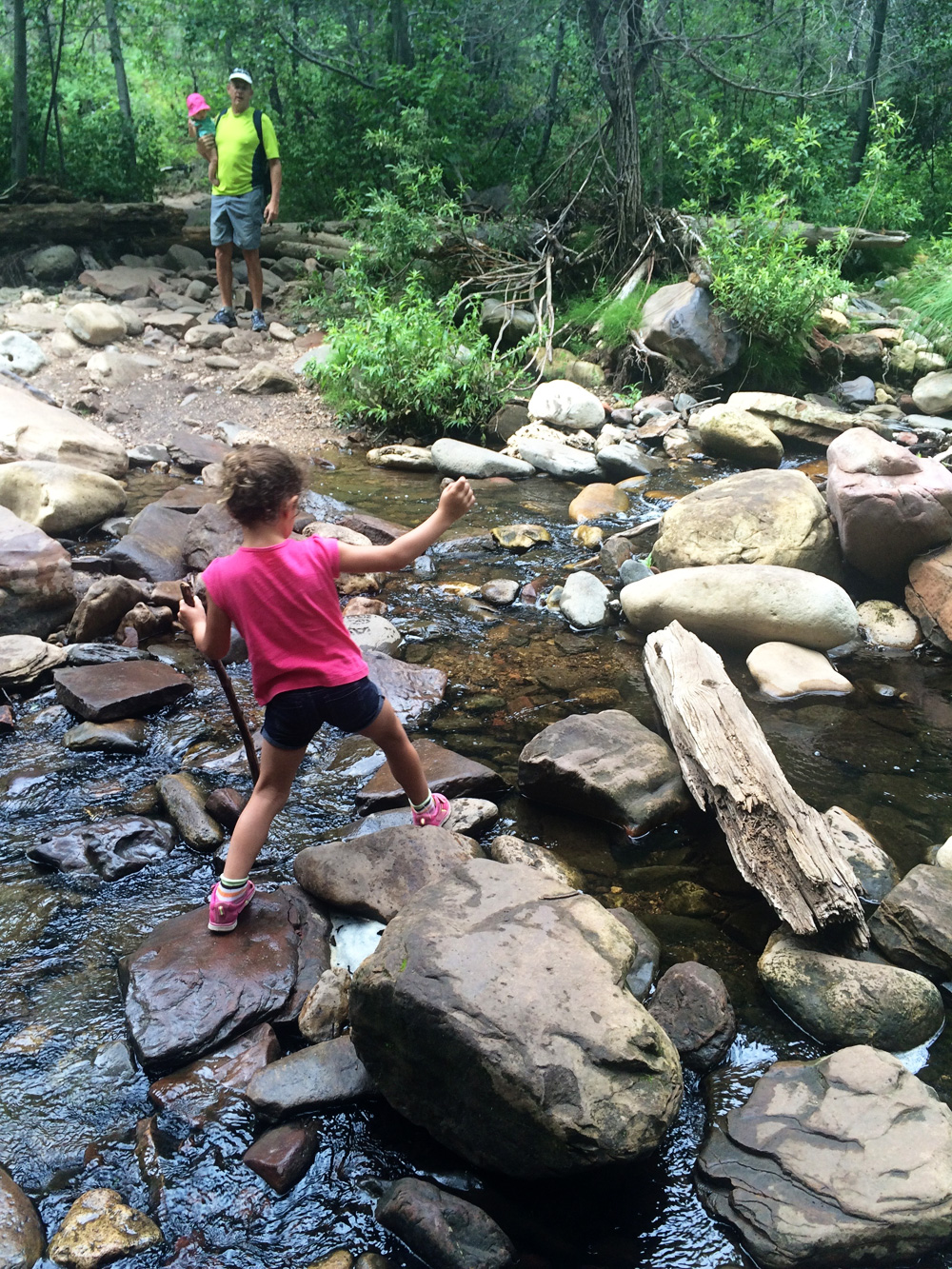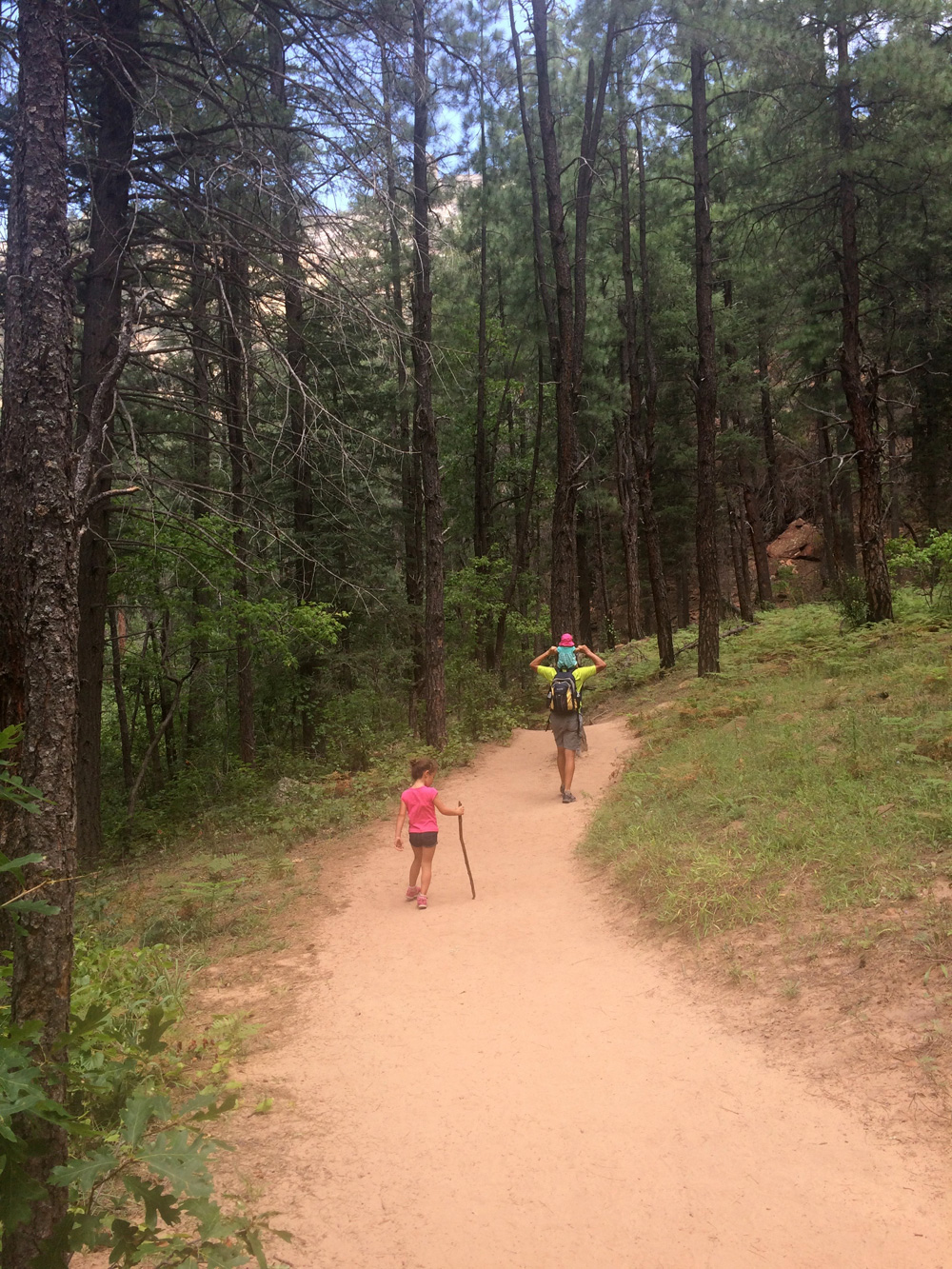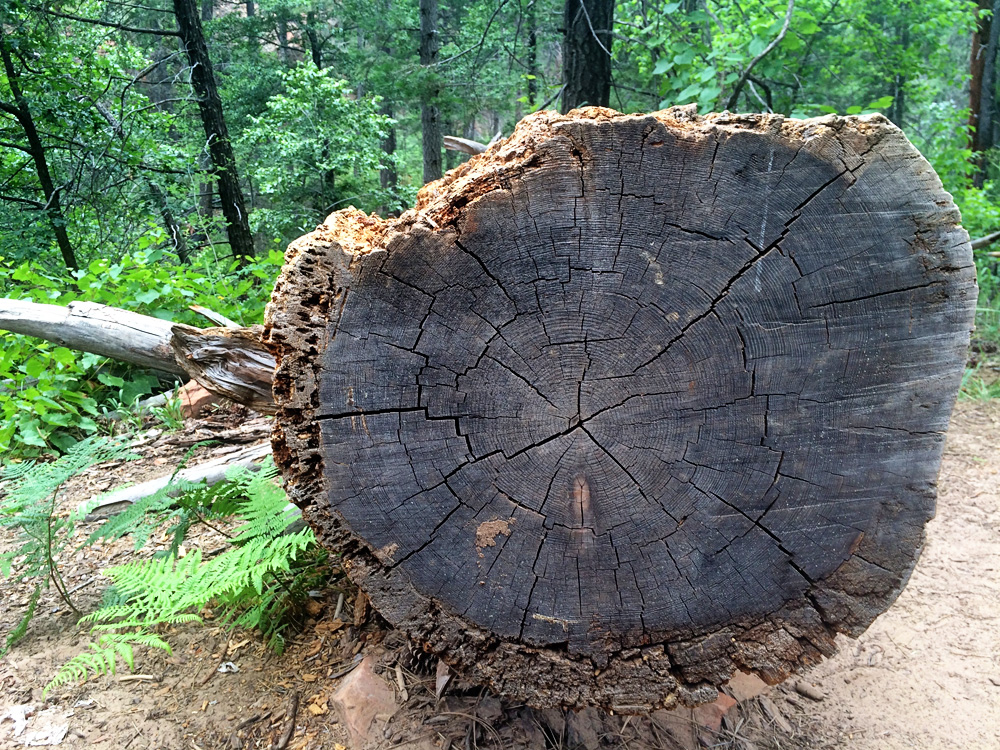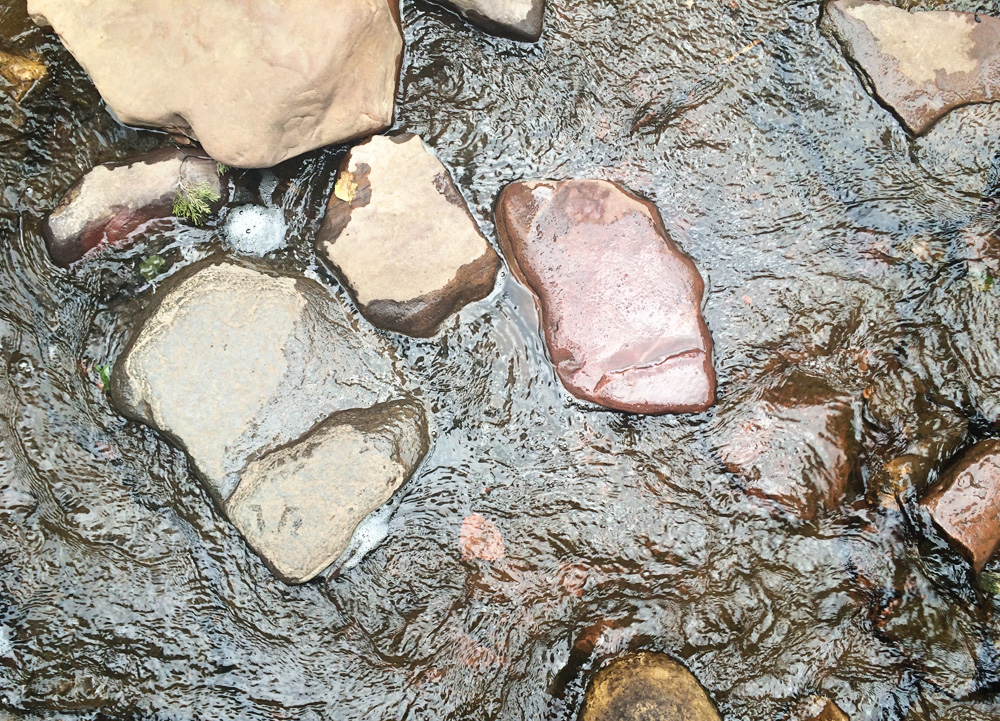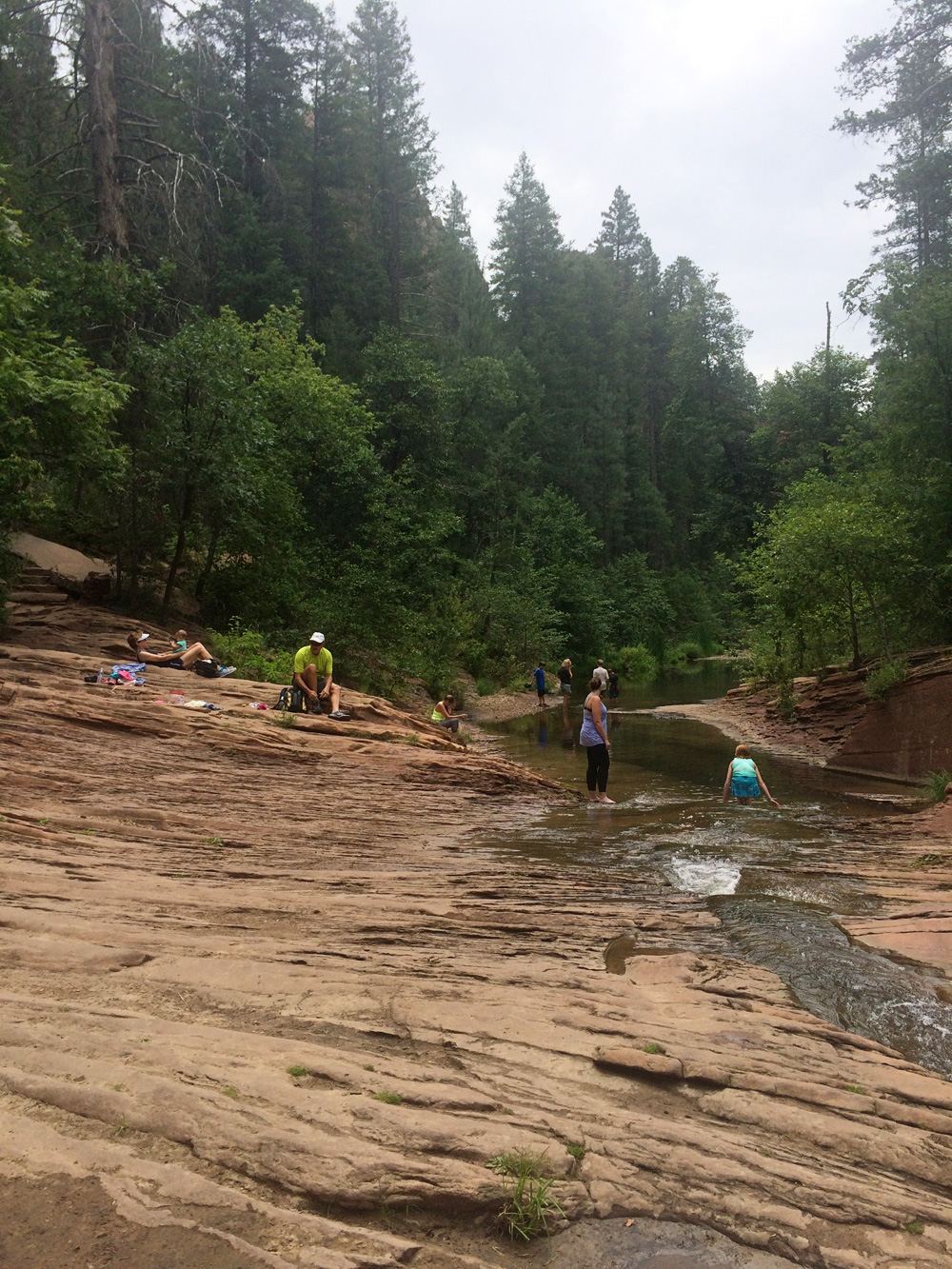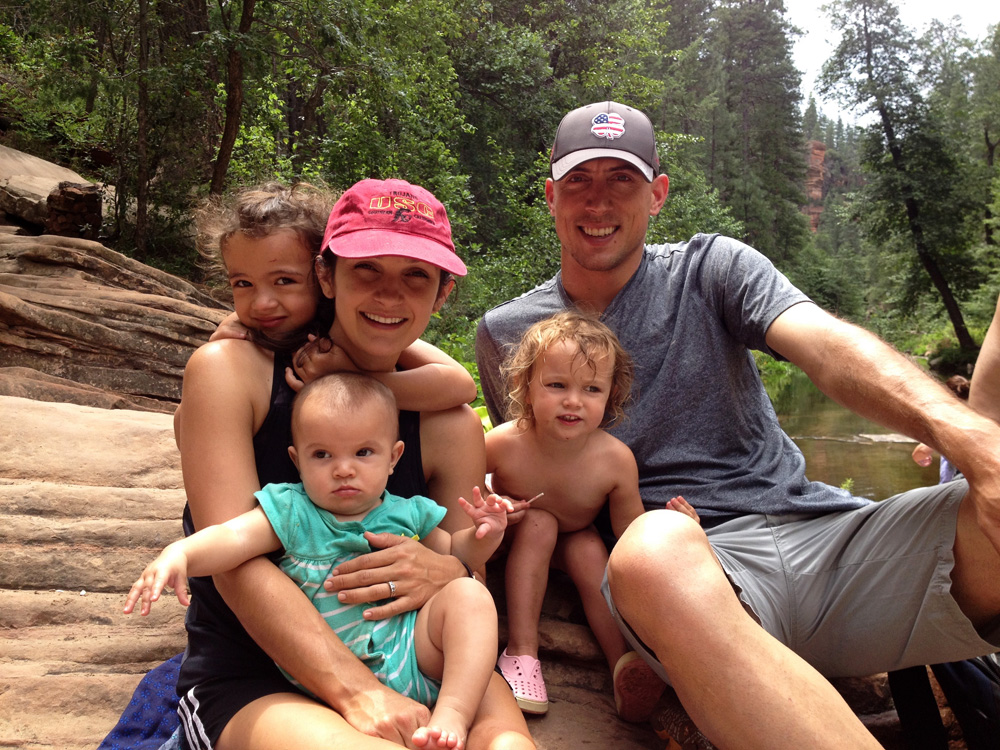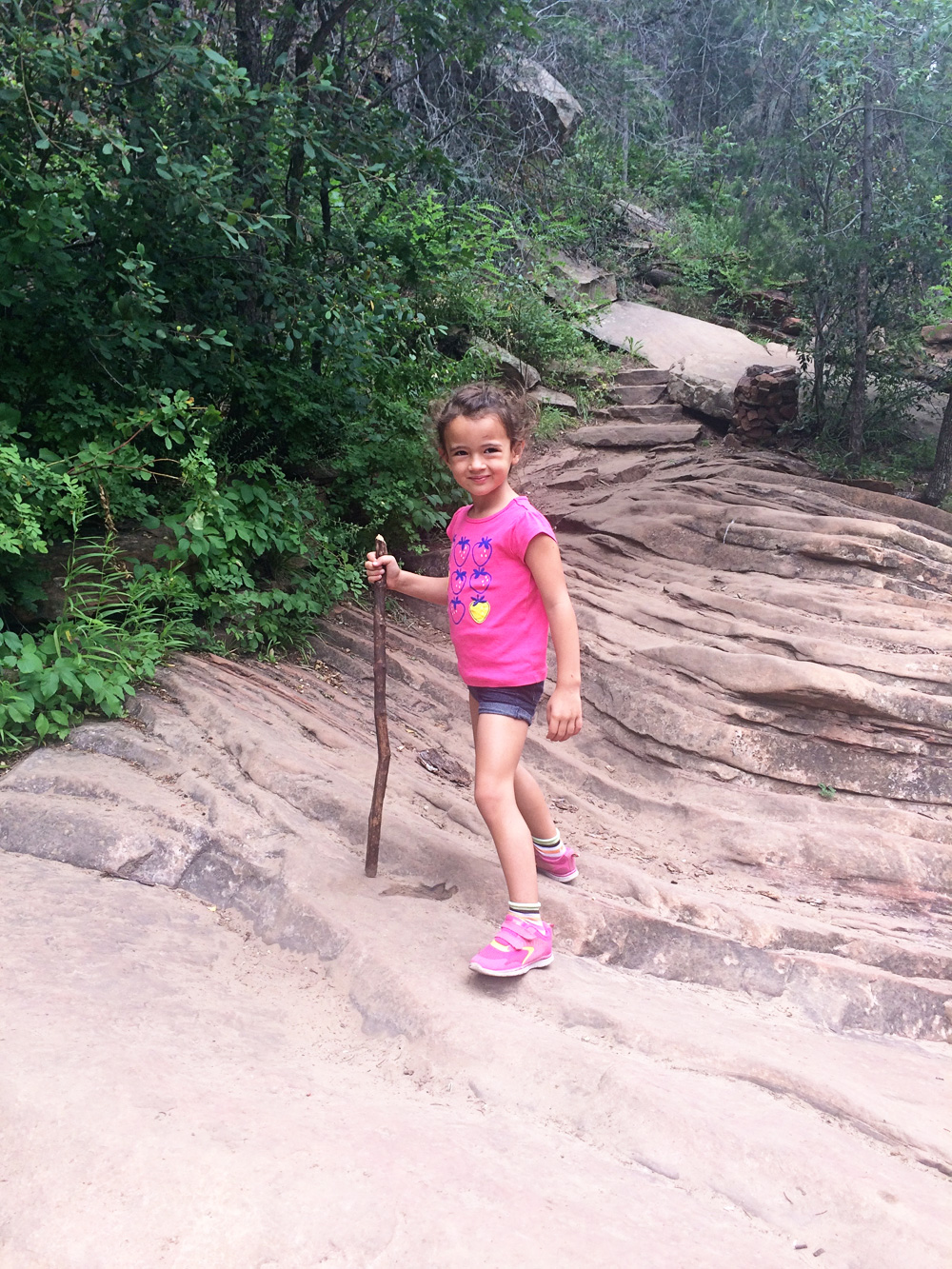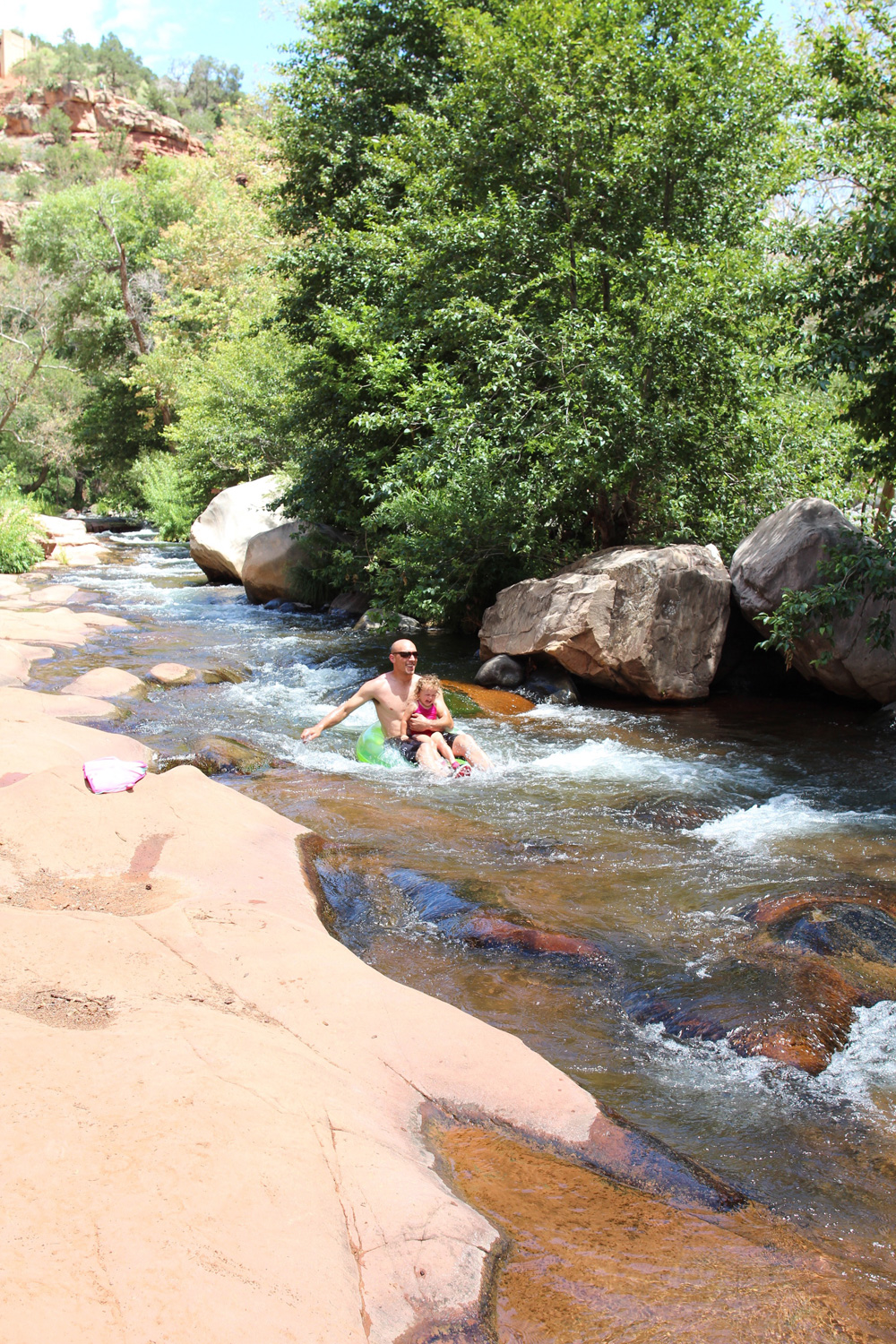 Did you catch that face :).
And then there's floating. A LOT of floating (this waterhole is right next to the place where we stay).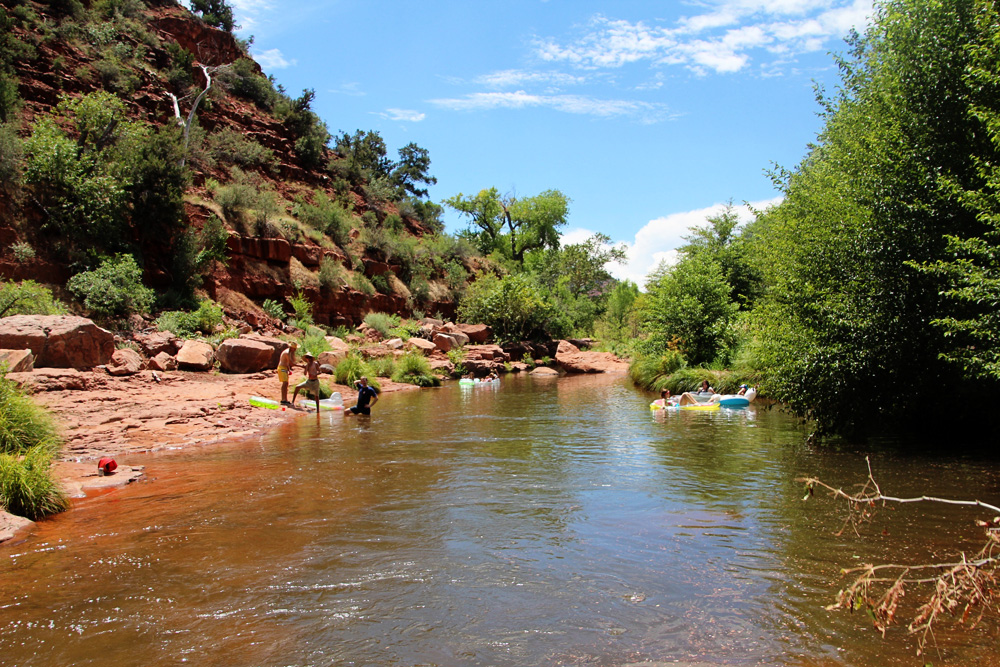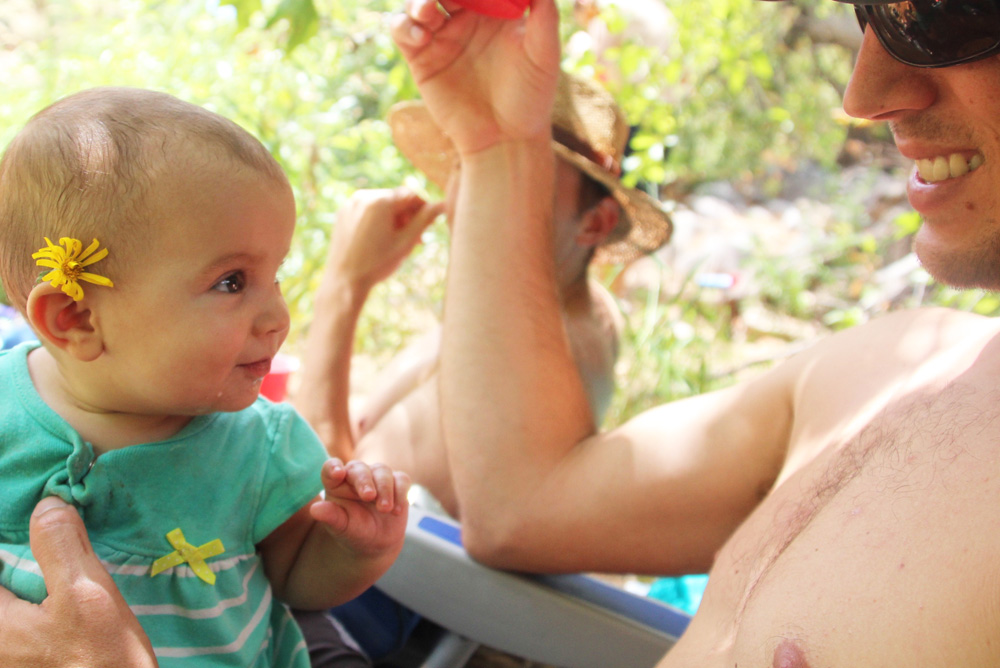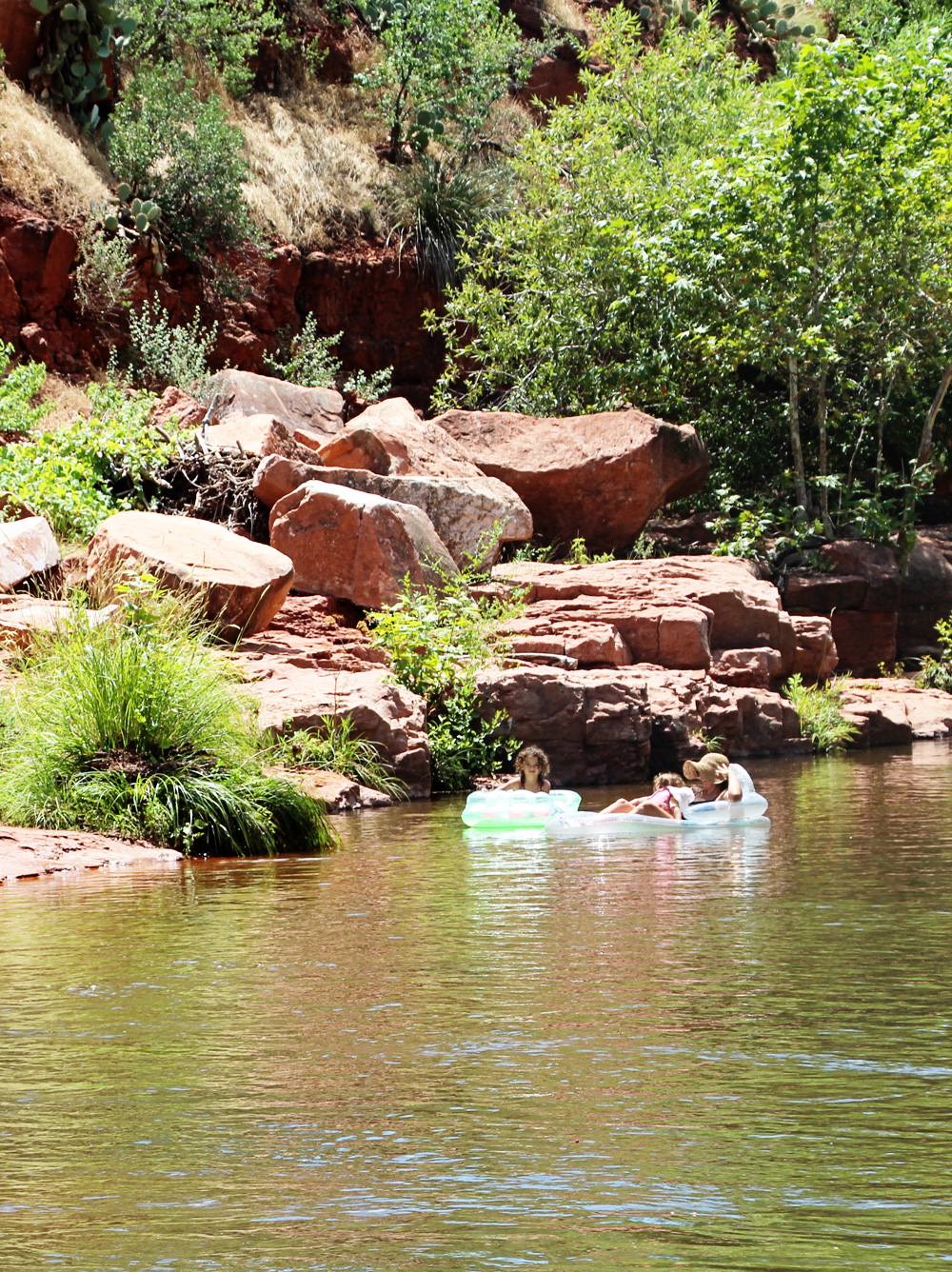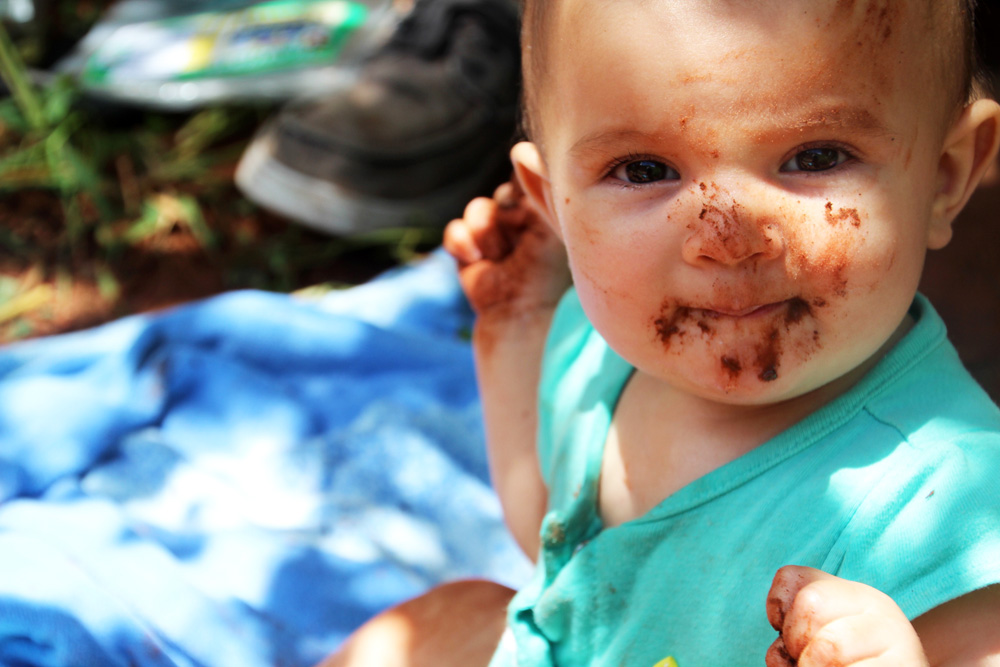 This year I wrangled up some of our group to take a tour of an ancient Indian heritage site far back into the red rock.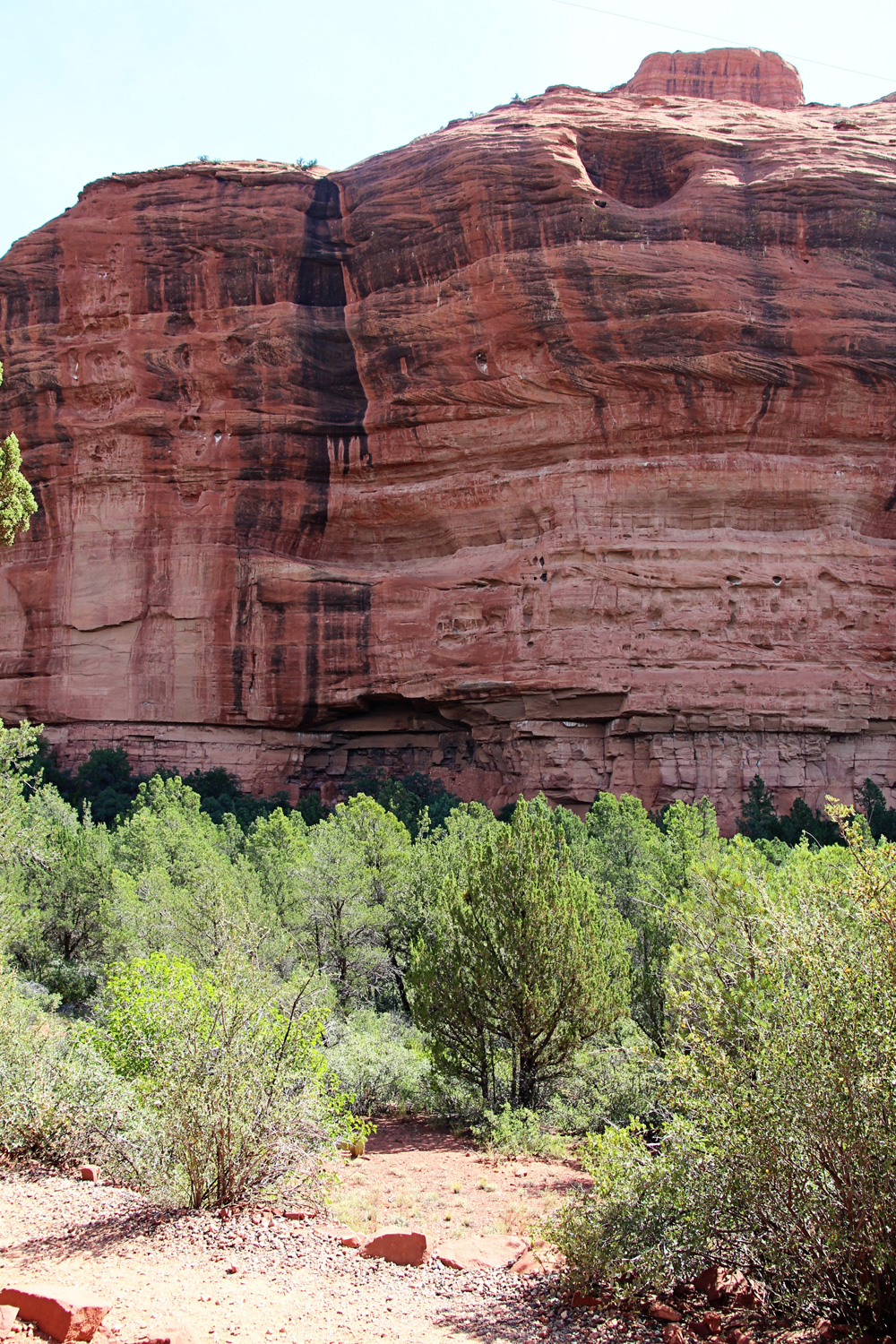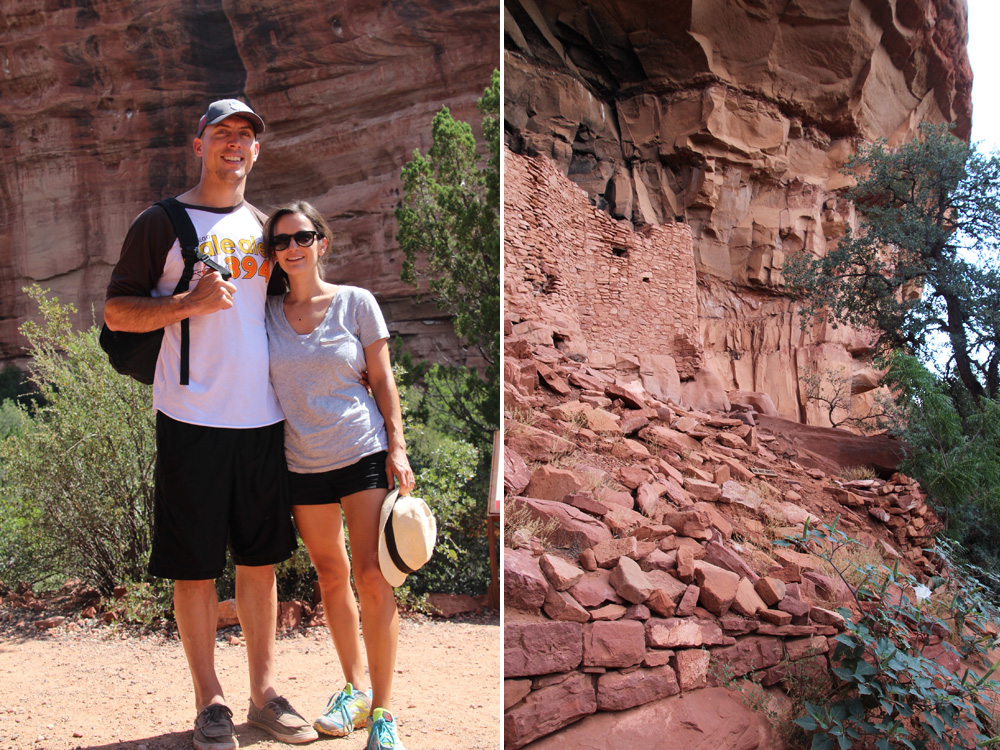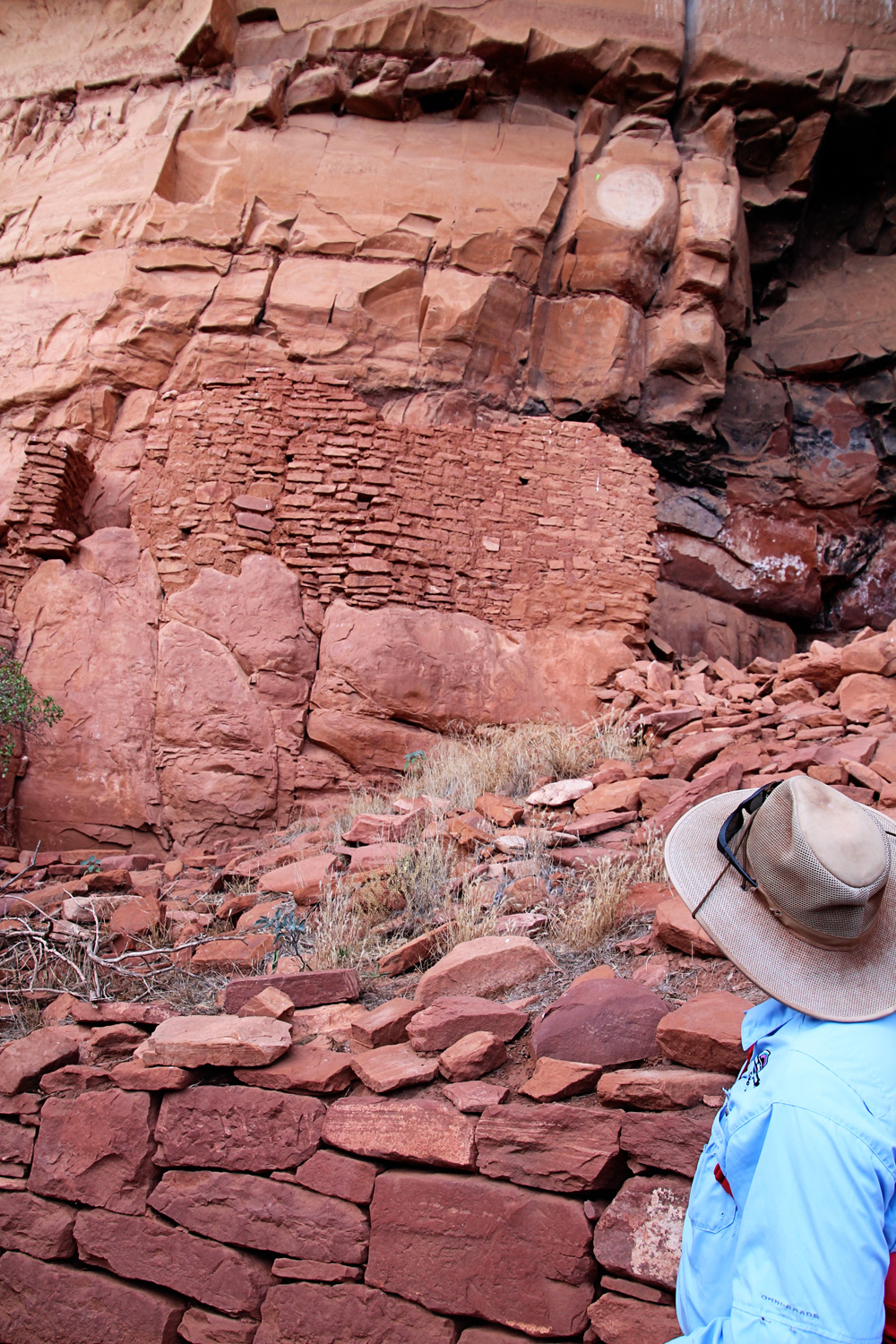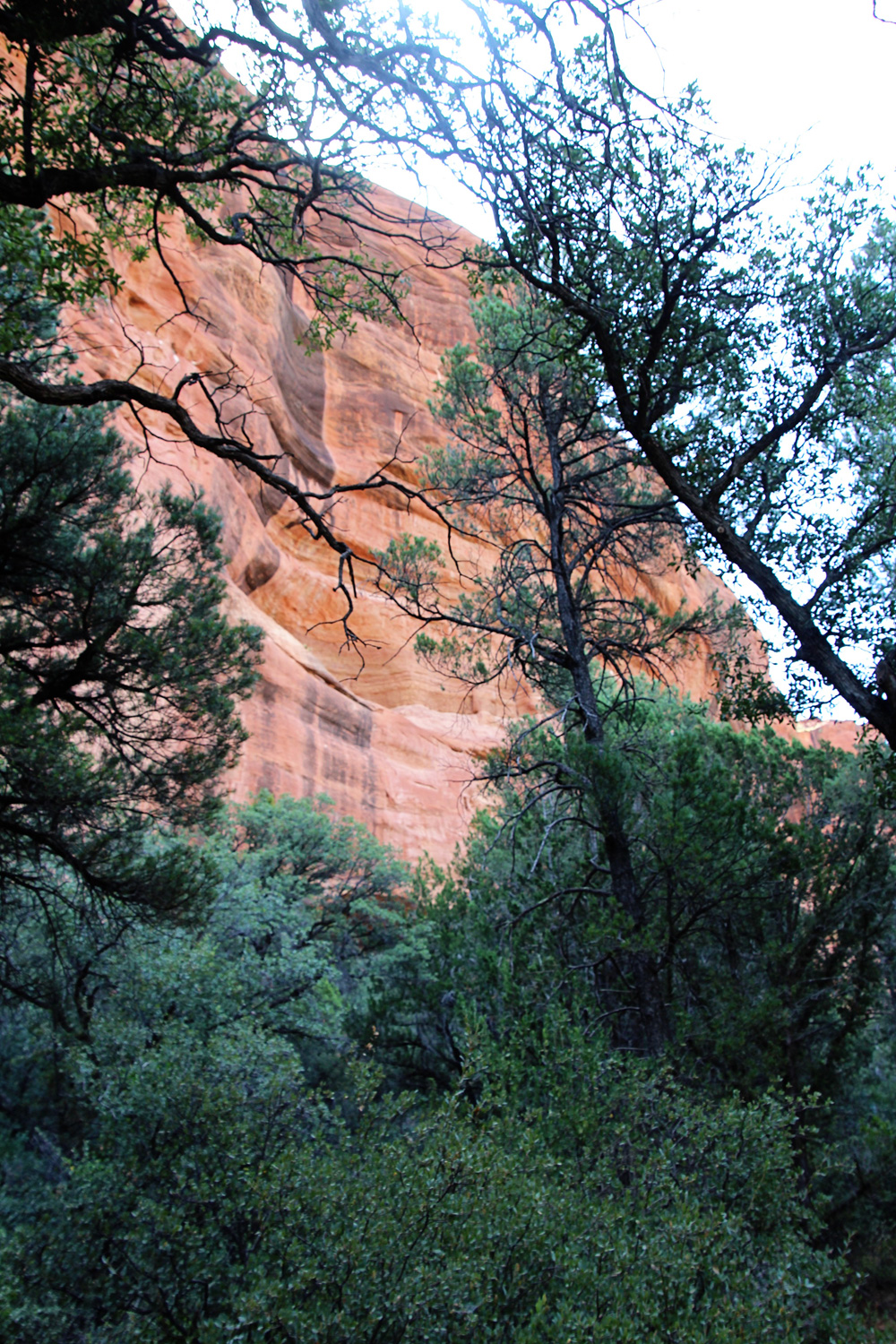 Incredible! Love that stuff.
And Kevin's dad hosted his annual golf tourney the day before we all went our separate ways.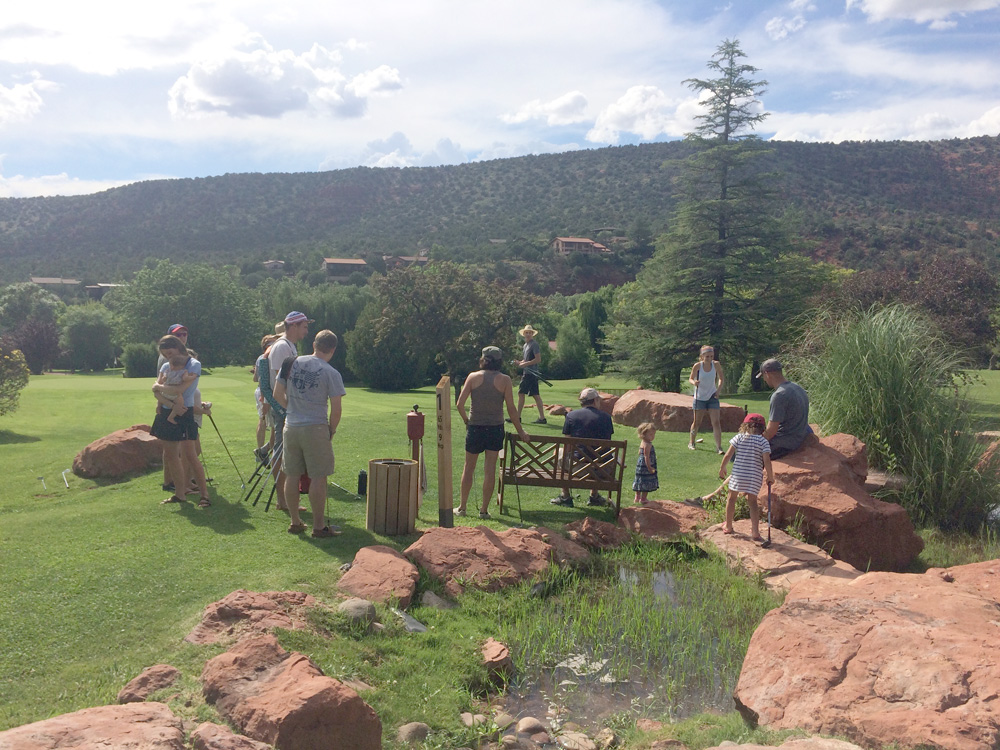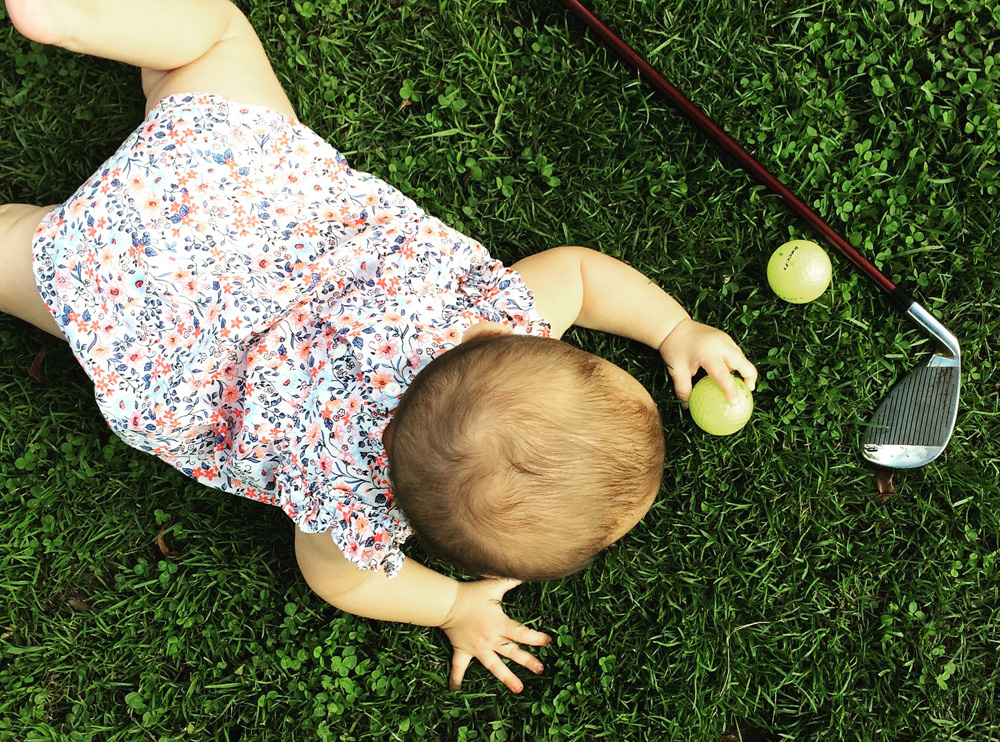 (my golfing side kick.)
I look forward to this week more and more every year. A big thanks to my in-laws who have started this beautiful tradition! And if you haven't been to Sedona, I highly recommend adding it to your bucket list. It's about 2 hours from the Grand Canyon but it sort of feels like you're in another world.
PS put that black swim suit to use (both of them), more travel stories