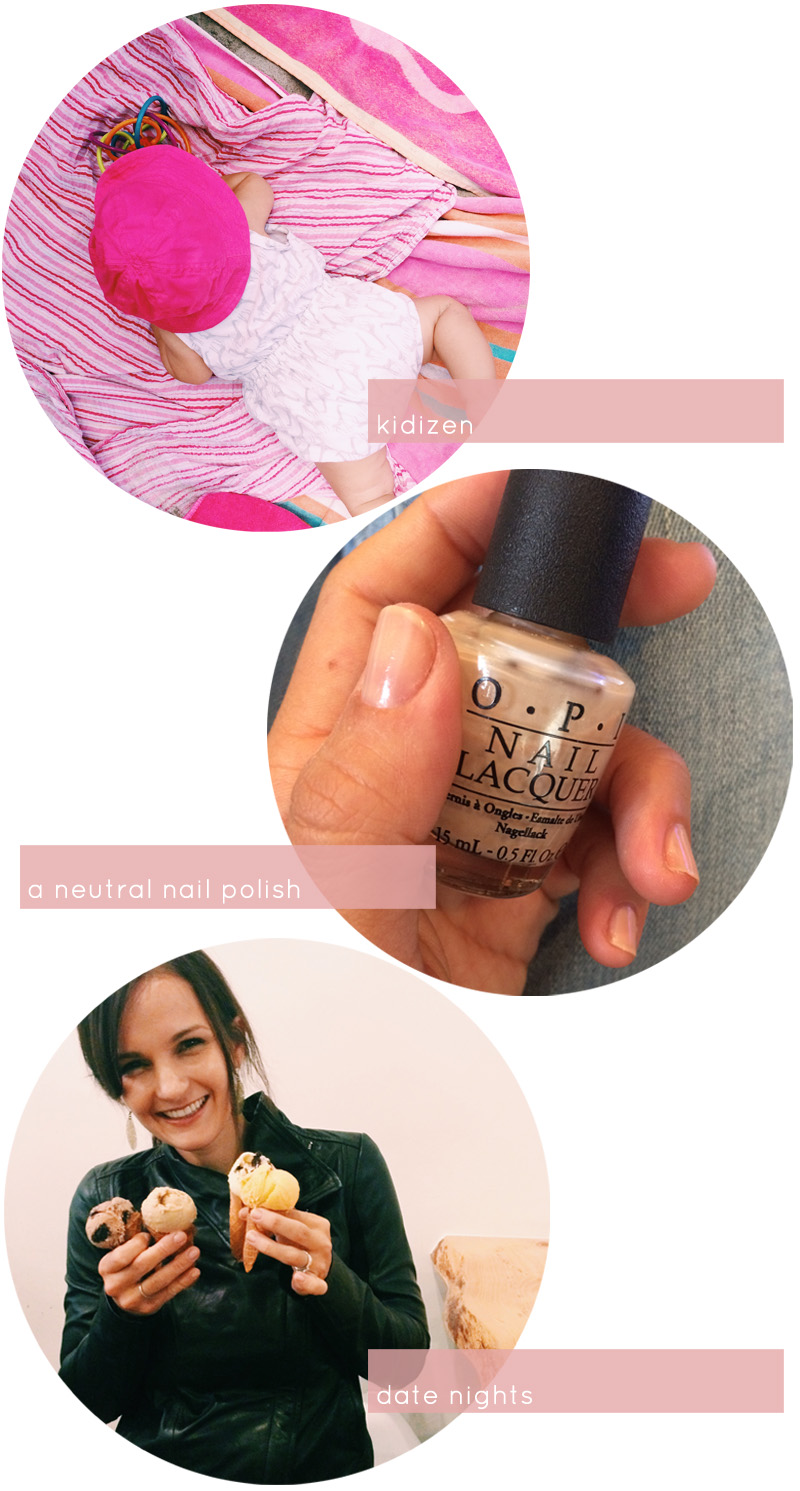 Apologies for so much radio silence over here. These last few weeks have been a few very, very busy weeks. Nothing like this goal that I was aiming for at all! Though I think that as with everything, the craziness that has been my schedule will slow down and pass soon. And then I can get back to it.
Three things from over here…
Kidizen: Since our garage is still full of master bedroom/bathroom furniture, I haven't been able to get to our clothing bins for Marley (who is growing so fast) and my love for Kidizen has not faltered. It's taking all of my will power to not make any more purchases at the moment.
Neutral nail polish: I've been searching for a great neutral nail polish for a quick at-home mani (and one that won't show chipping as it wears off). I'm currently wearing Samoan Sand by OPI a lot, though secretly I'd like something a little more matte. Bubble Bath seems to be a close second.
Date nights: We don't have enough of them and we don't often snap pics of us (which is why this guy is from Instagram a while back) but when we do sneak out for an ice cream cone or for happy hour, so worth it. You know when they're missing from your life, you can feel it. Right now I'm especially grateful for date 'moments' (because night time and a full dinner away isn't always realistic).
Happy weekend :).