August is a slower month for our family. Preschool summer school is out, dance lessons are taking a brief break for the month, our family vacation is behind us, and school is still weeks away. The days feel quite a bit longer and quite a bit hotter and it's easy for the girls to let boredom creep in – especially in the mid-afternoon when T might be napping and Liv is anxious to do something special with what we call her quiet time. I dig having planned stuff for her to do during this time. It might be a new activity book, a new issue of Highlights (remember that great dentist office read?), an audiobook, or a construction paper pad and kid scissors with instructions like 'why don't you make a thank you card for nana?'. She is a crafter. She gets in the zone for long periods of time and always produces something awesome.
One recent weekend I pulled all of my art boxes out and built her 20 little craft kits, one to unwrap each weekday until school starts. These are the sorts of things that I consider to be love letters to my girls. I don't mind taking the time to separate, package up, and even illustrate little instructions at all. I could just leave a box of sequins and craft punches on the dining room table out for quiet time. Or I could package up pre-thoughtout ideas (bonus for preschool-aged kids) and make something special to unwrap and delight in. Her excitement on what to choose kills me!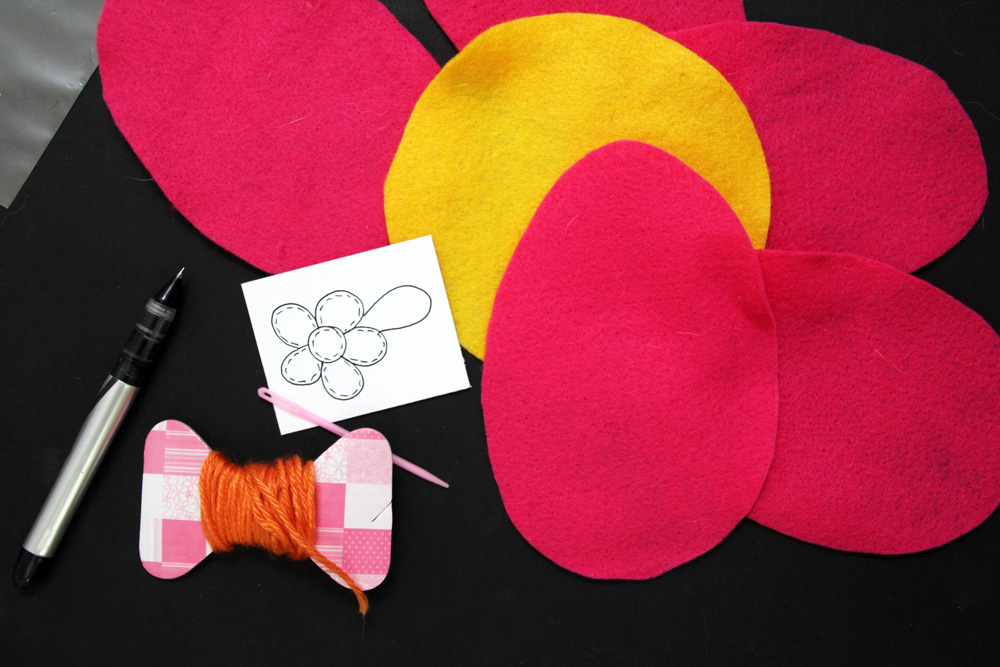 My office is technically more craft supply room at the moment and it overfloweth with all sorts of odds and ends. I'm one of those people that likes to have felt squares, foam sheets and ribbon in all colors of the rainbow on hand – if Liv and I feel a little crafting bug come on on a Saturday morning, we can usually find what we're looking for and get to it.
Sometimes you can have too much of a good thing though and this was the perfect excuse to weed through some of the beads, stickers, chipboard shapes, pipe cleaners, reams of patterned paper and the like, and to put those supplies to good use.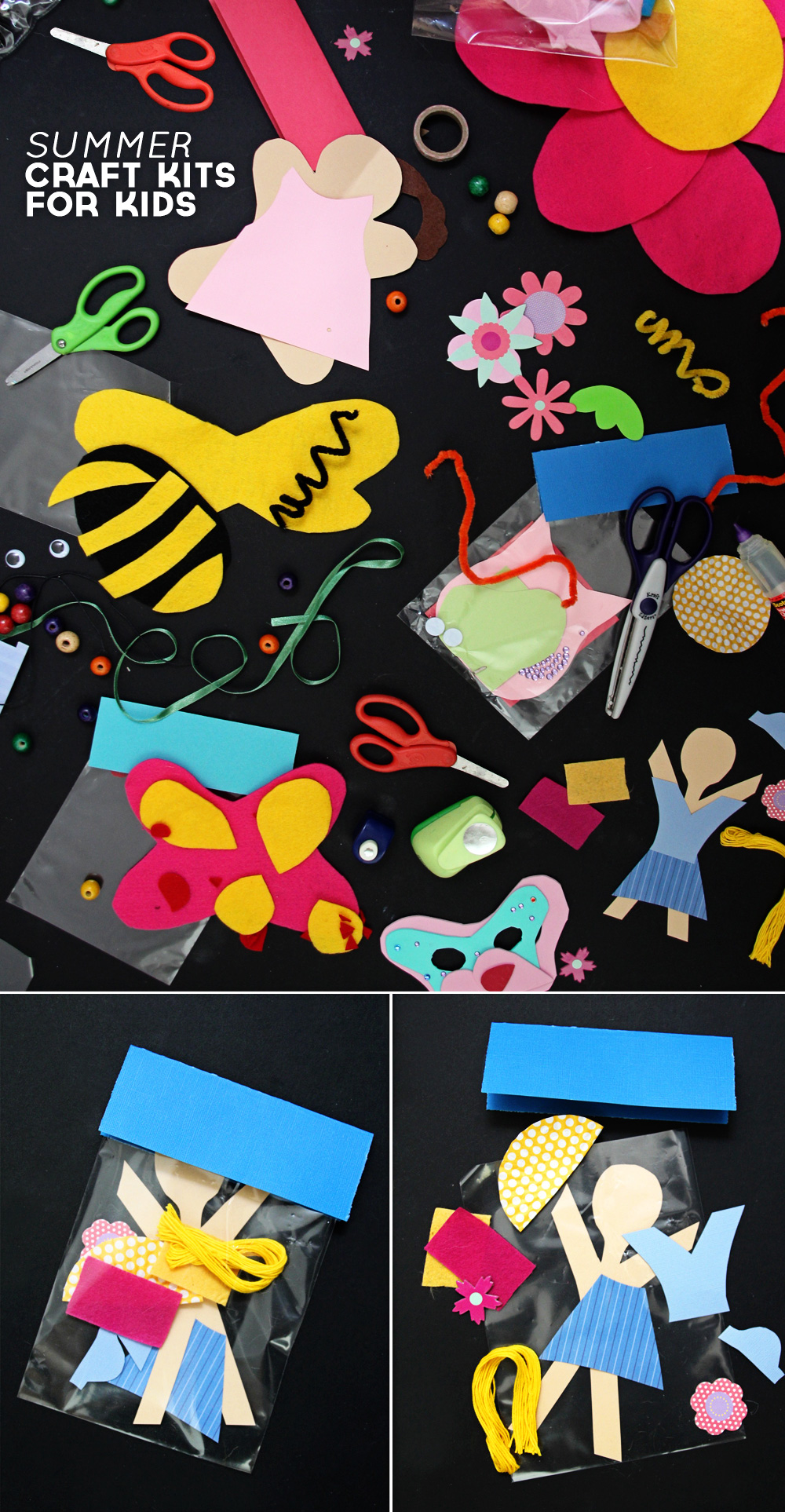 I cut out shapes of paper dolls, foam animal masks, felt bugs, and circular badges. Using only what I had on hand, I filled 5×7 cellophane bags (also on hand) with wooden beads + string, googly eyes + paper owl cut outs, embroidery thread + felt flower shapes.
I made two of a few kits (like those bumble bees above) so that if Taylor wanted to play she could join in.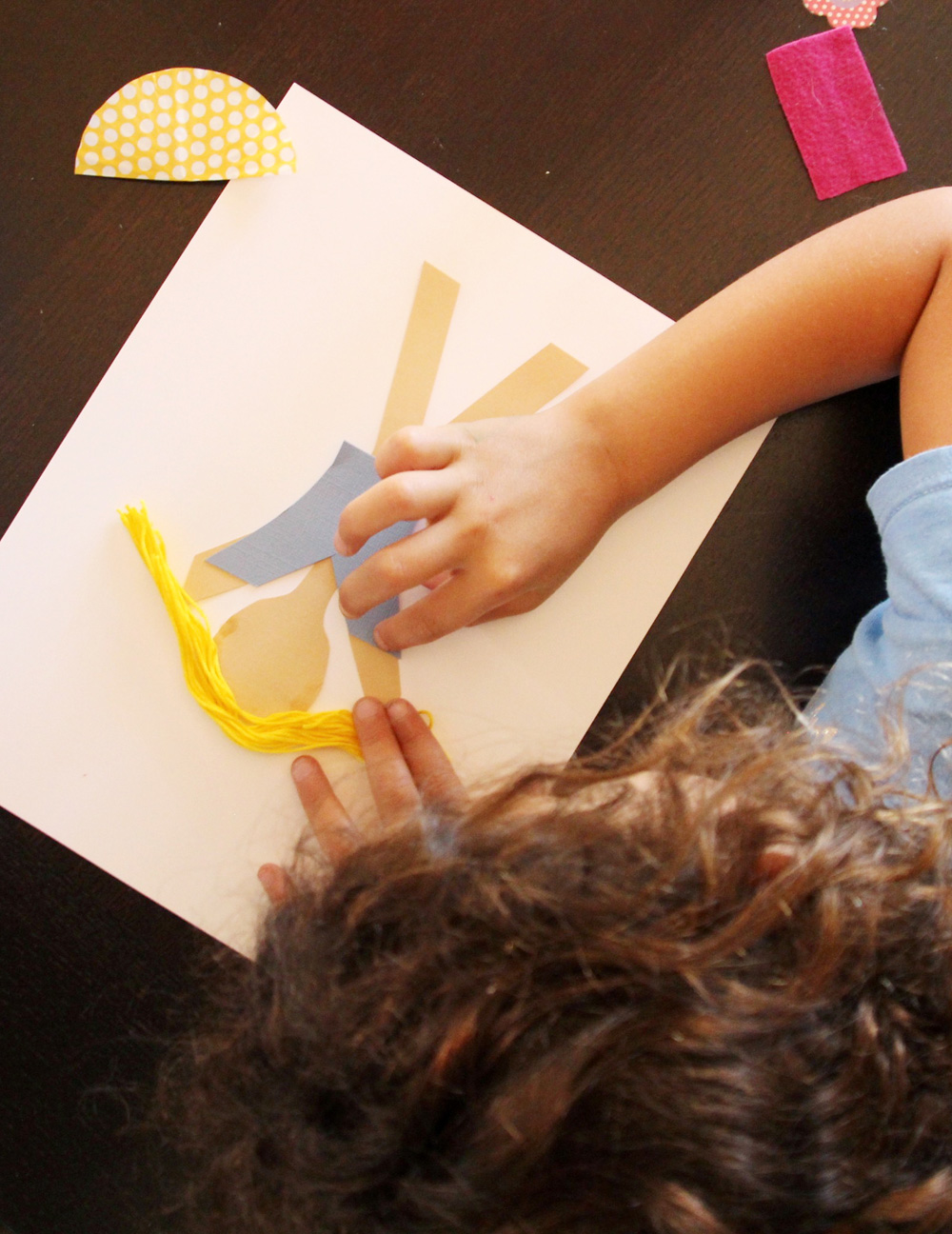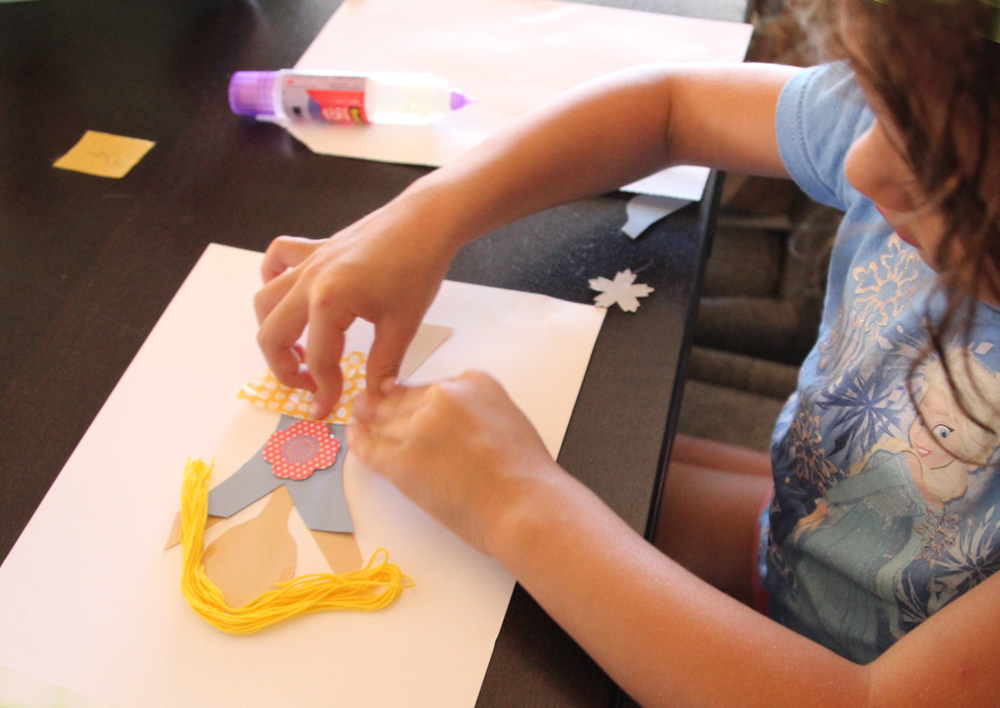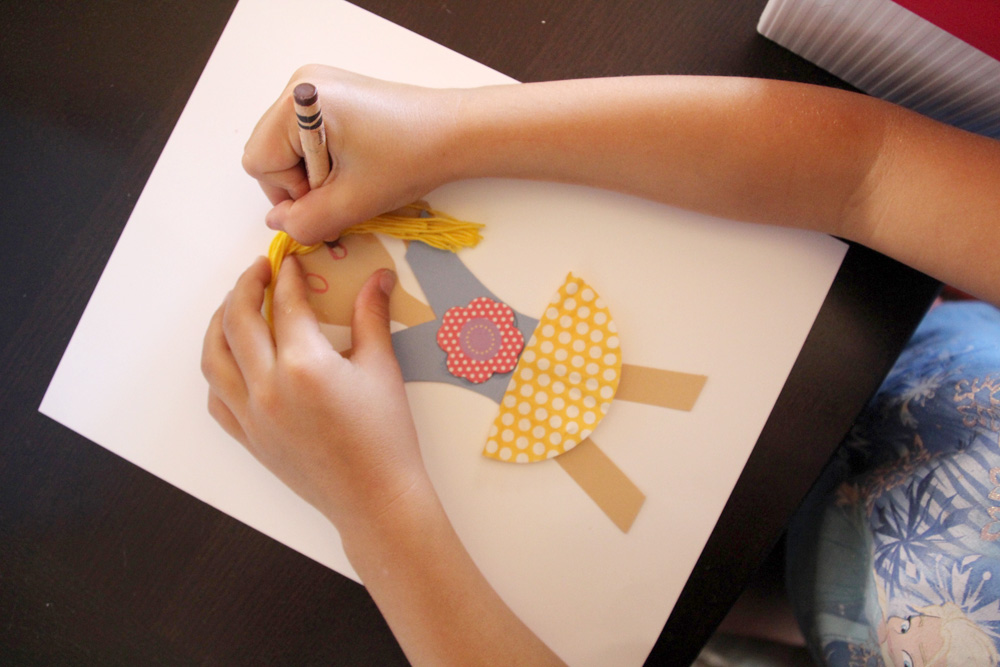 The one box I do put out for craft kits is a white bin of miscellaneous supplies like glue sticks, hole punches, crayons, and scissors.
I used a piece of paper folded in half and secured the tops of the bags with double-sided tape, we've had so much fun with this project that I plan on restuffing the bags with more kit supplies as we go through them so that we really get their use out of them. Using reusable muslin bags would work really well, too.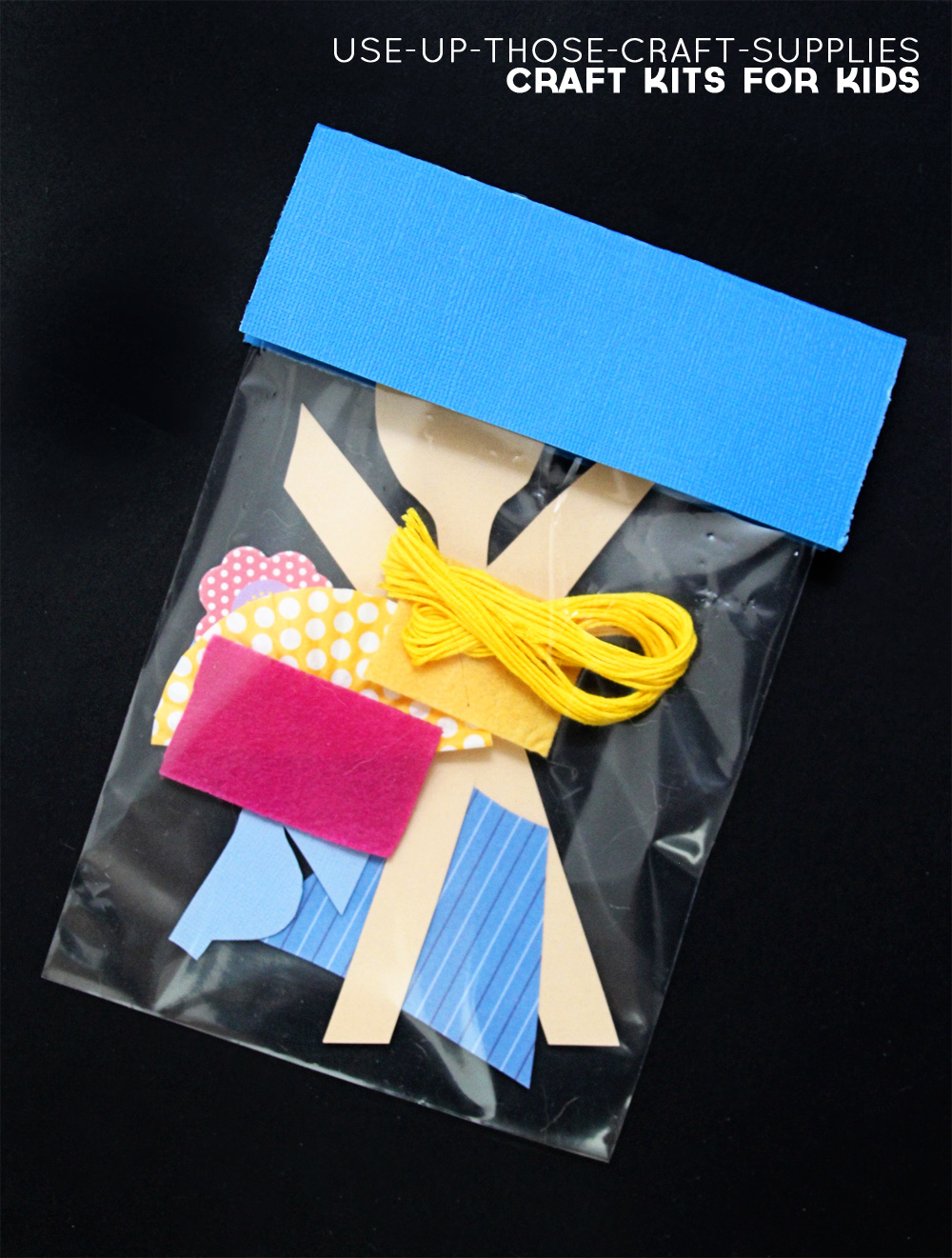 These are especially great when I'm working and not around. The kits are super self explanatory, both girls are at an age where they like a little creative guidance, then they go creative crazy.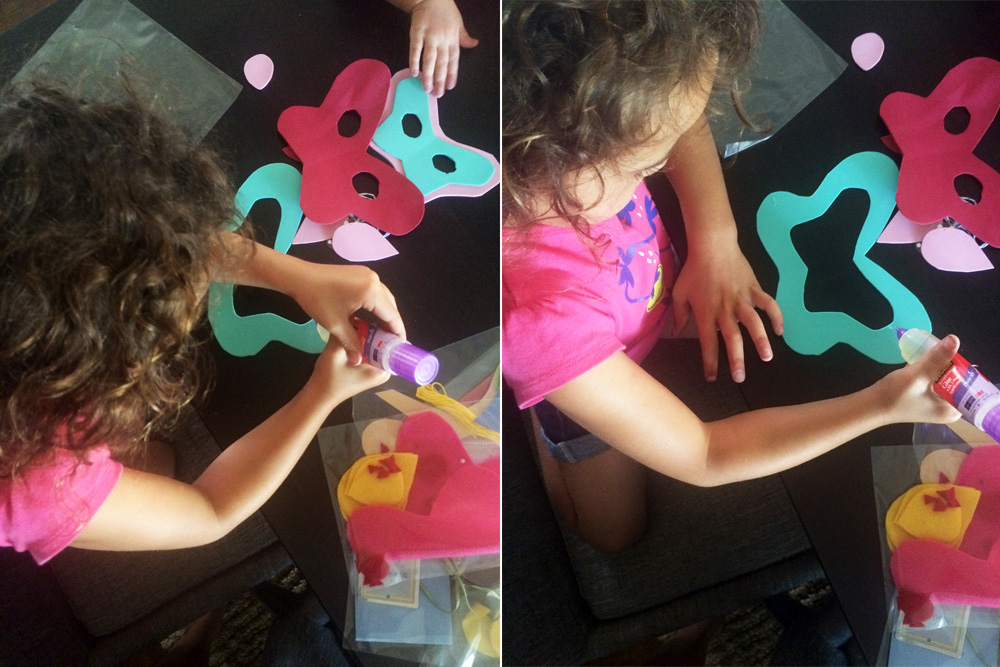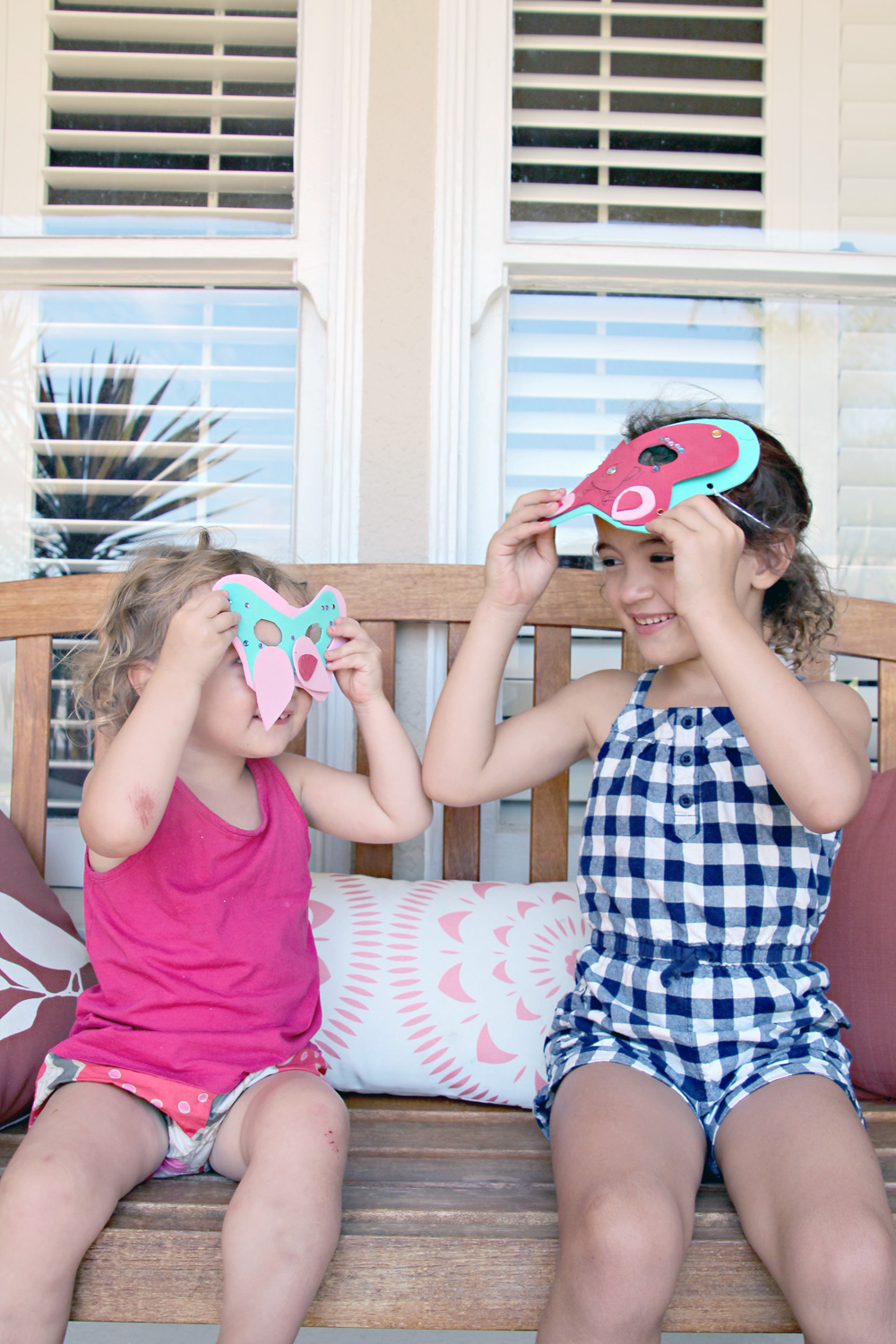 Fun little crafts! Do you do anything special to beat the dog days?
ps more projects with kids in mind (there are some good ones in there that I've forgotten about!). happy mid week :).