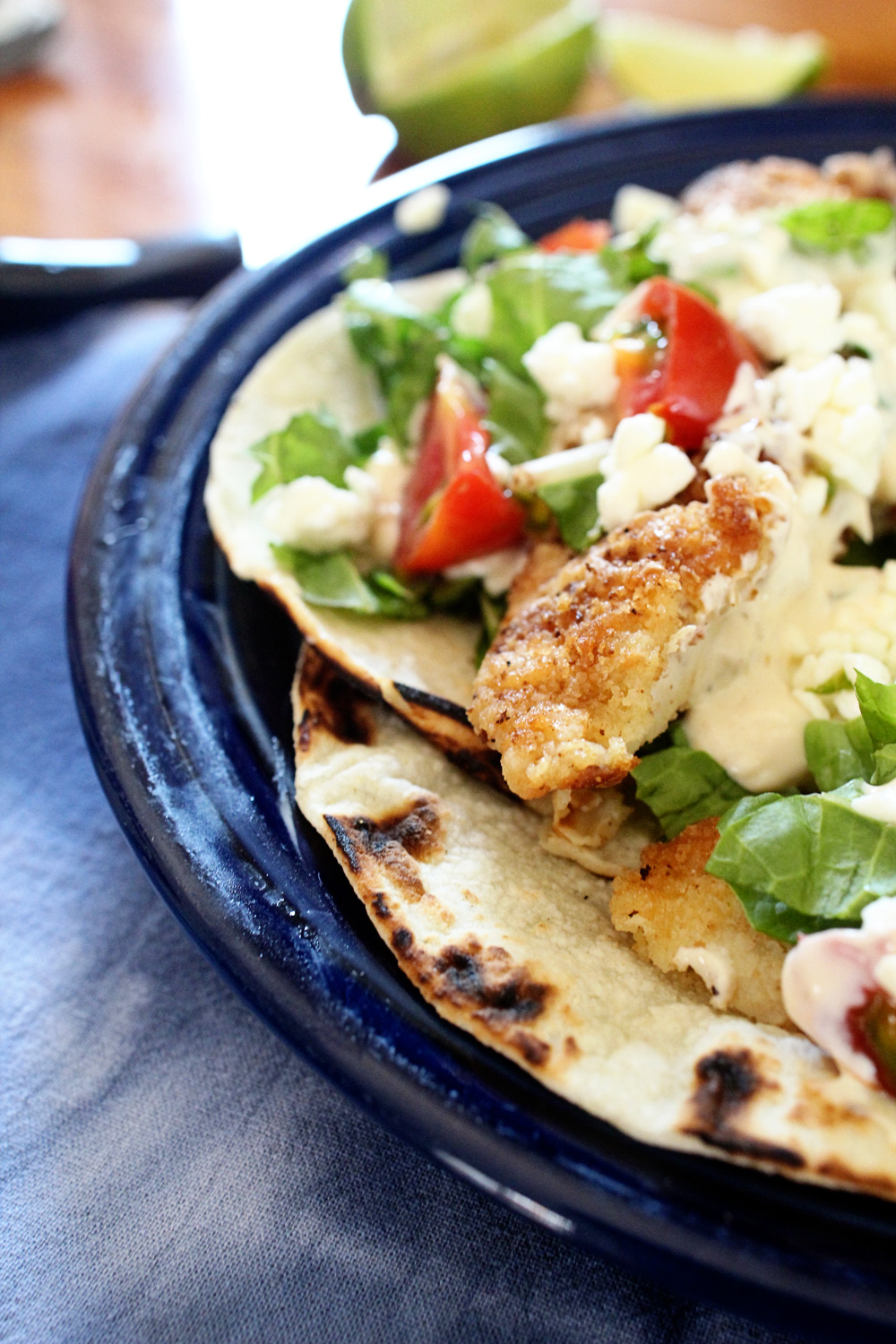 A friend of ours was just out on a fishing trip and brought back a crazy amount of Yellowtail. Fish tacos are one of my favorite dishes, especially if the fish is lightly breaded and straight out of the ocean, and so we cooked up a great dinner the other night!
Here's a tip that I think makes for an amazing fish taco: sprinkle goat cheese instead of cotija (Mexican cheese) on top.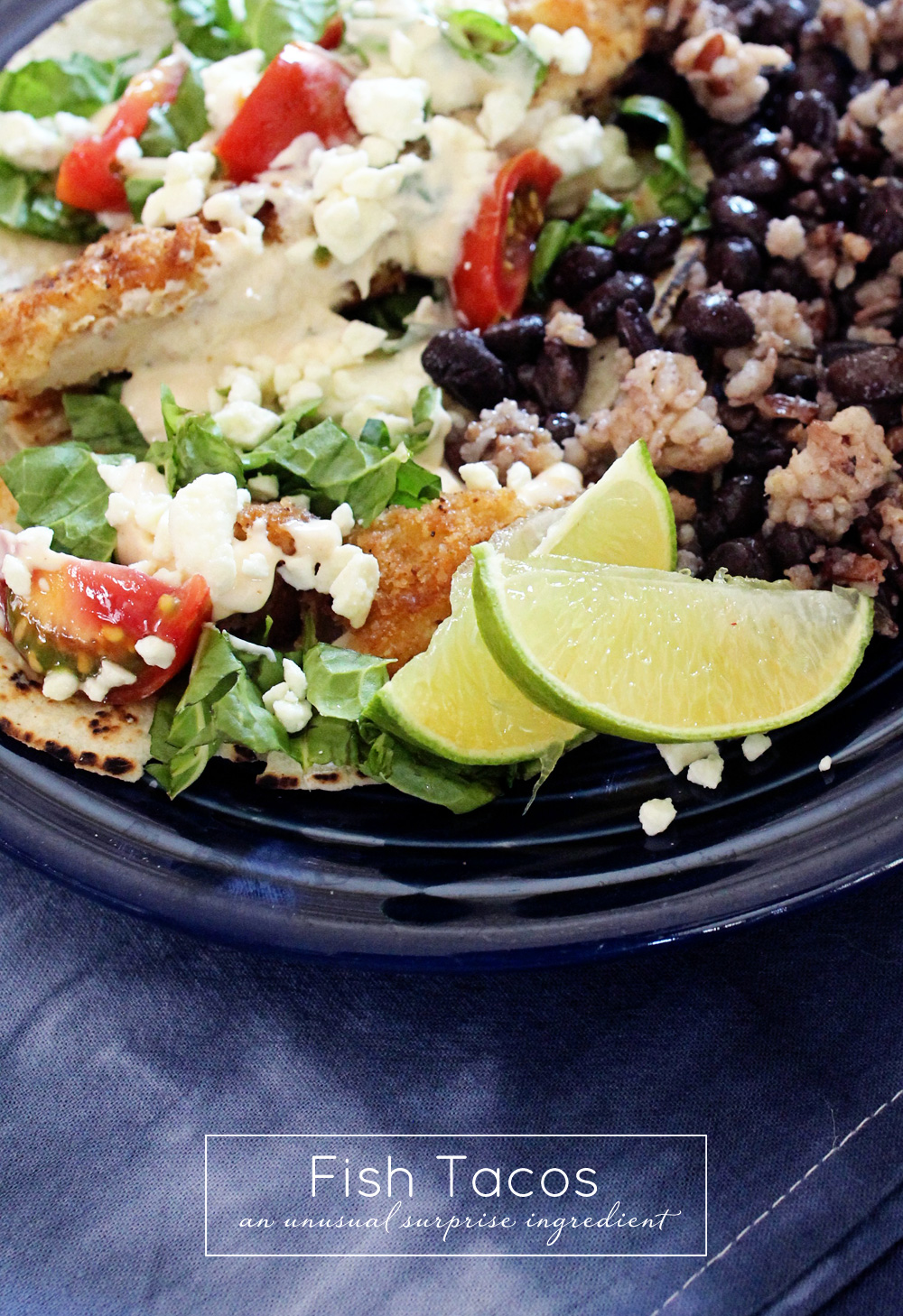 There is something about that creamy texture when paired with slightly fried food + fresh vegetables. Oh wow. If you don't want to go full fledged goat, try a 50/50 with feta or cotija. This is totally an American-ized fish taco, apologies.
Here's how I make my fish tacos (very simple): slice fresh fish into strips (roughly 3/4″ x 3/4″), dredge in flour and dip into stirred raw egg, coat in regular bread crumbs (panko is a bonus) and finally fry lightly in hot vegetable oil until cooked in the middle.
Serve with chopped lettuce (a nice alternative to cabbage), halved grape or garden tomatoes and sliced avocado. My fish taco sauce this past week was a 50/50 sour cream and mayo mix with a tiny bit of adobo. I finished it by squeezing a quarter of a lime (ish) and stirring all together.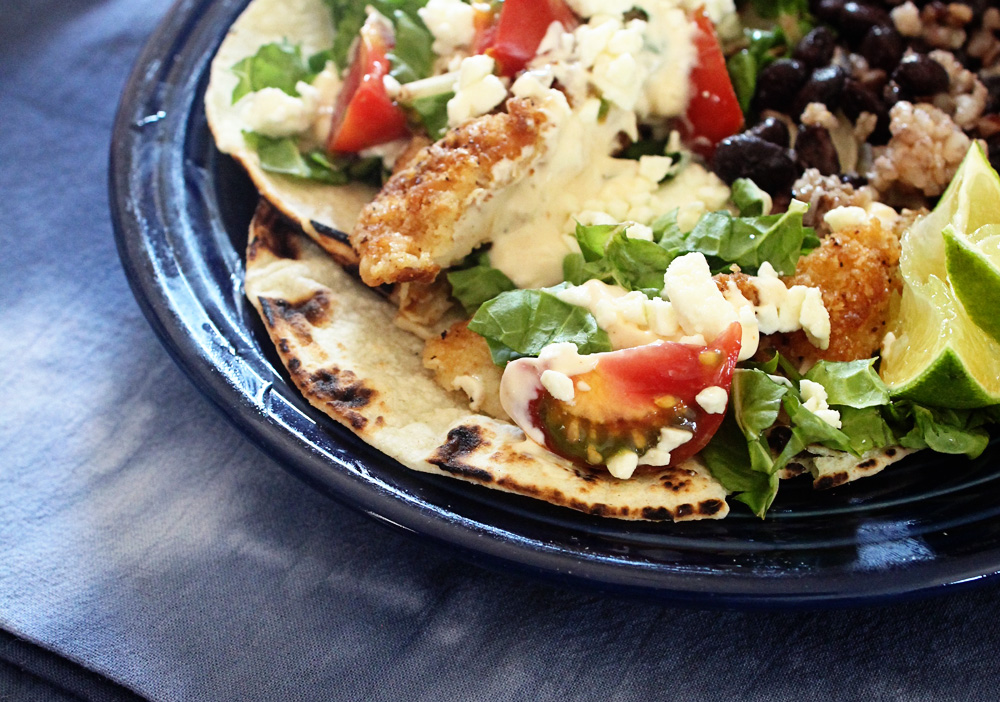 I love both flour and corn tortillas, I usually char them right on the stove top over the flame.
Now, on to the weekend! This weekend I am cleaning out our garage so it's set to be a wild and crazy one. Part of me is thrilled to tackle it and the other loathing the thought of it. Hope that you have a relaxing and beautiful one :) with less mess and more paper umbrella-style cocktails.
ps good eats.
pps thank you, Brooklyn Limestone, for including me in your Die Ugly Toys, Die! series, haha! Hop on over to check out the girls' wooden play kitchen that we built from Ikea furniture to coordinate with our own kitchen, plus a bunch of other great ideas!