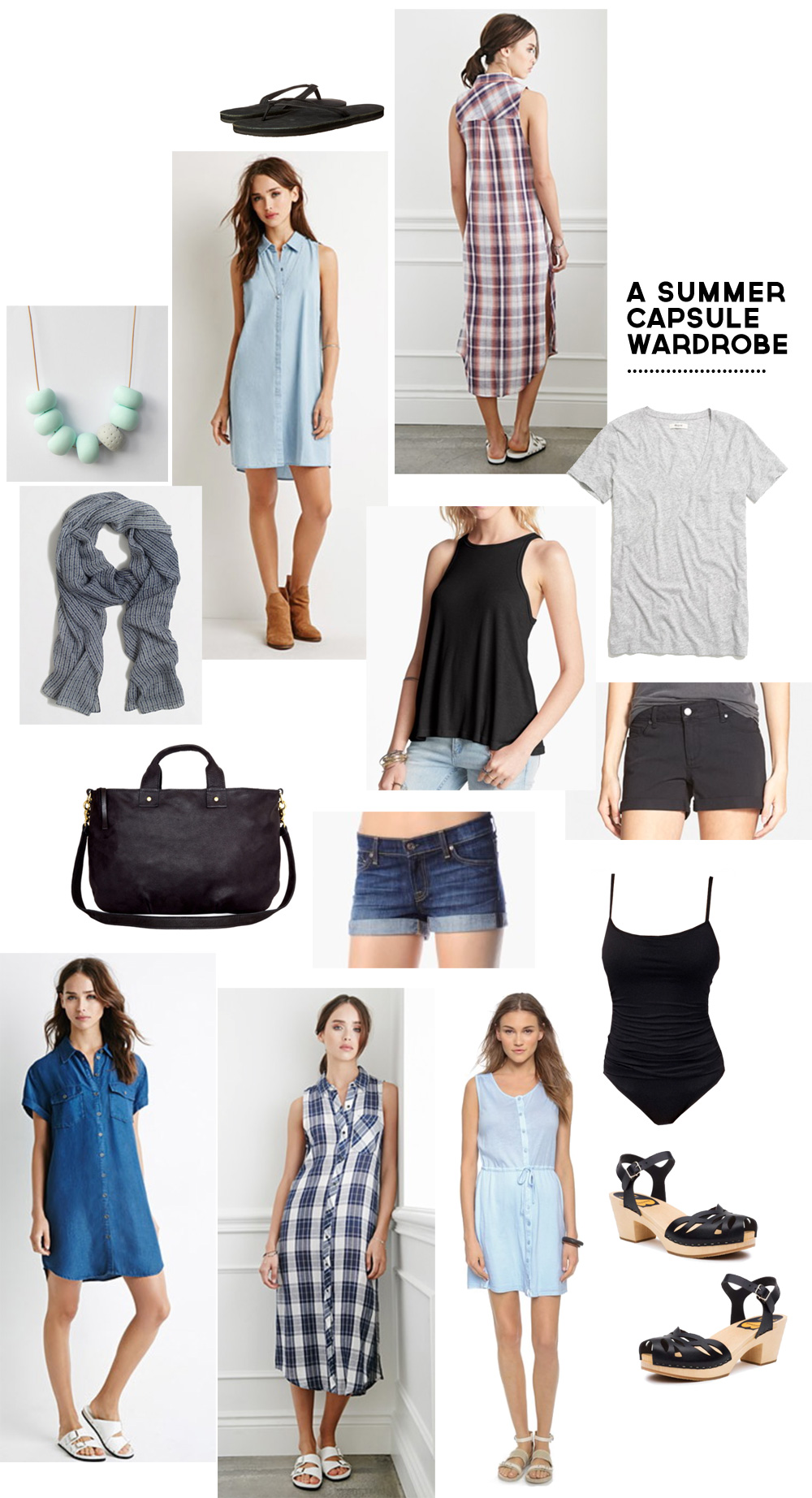 It's hard to find flattering and functional clothes when you're a nursing momma. I thought I'd put together a little roundup of what has worked well for me and what I keep reaching for each morning. None of the above are exclusively for nursing, but you know, they make good use of buttons.
The heat has been killer here in San Diego over the past few weeks and I'm still loving my simple tees and jean shorts because they are beyond easy (oh man, there is nothing quite so perfect to just slip on when you're being pulled out of bed by a preschooler :)), but getting a few dresses into my rotation has been something I have been set on to help beat the sun. With most of our closet still in big plastic tubs in the garage (under all sorts of stuff – though we are movin' it on out!), I've been experimenting adding a few super inexpensive additions and I'm SO HAPPY I went that route this summer. I'm usually more focused on quality consignment pieces that I know will hold up well, but I haven't had the time to hunt and so I scooped up Forever 21 finds from their online site and have been super pleased (nursing mommas – check out everything listed under 'shirt dress'. you've never seen such a selection!). They may not last longer than this year (or maybe they will? a pair of my favorite work trousers are 10+ years old and good old F21) but $17 is worth it even if they get me to November.
Today, a summer capsule wardrobe – read more about the concept here – that I've worn into the ground (especially this light blue button up dress, I must admit at least once or twice a week). I'm ready to un-capsule myself but until then it has been an excellent six month exercise in better understanding what I need and what I really don't.
Here's the roundup:
1. Always and forever Rainbow sandals (the factory is an hour from my home so we swing by every other year or so to pick them up from the warehouse. they last forever).
2. I actually chopped these lightweight plaid dresses at the knees and have had the slits sewn up on the sides (not 14 anymore) but loved them so much that I kept both the blue and red versions from an online F21 order.
3. These simple tees from Madewell are super comfortable for summer, I wear my grey one often and eventually plan to order a couple of more.
4. This chambray sleeveless dress is amazing! Doesn't look like a $17 dress and is quite thin (but not too thin) for summer + it's roomie enough.
5. The cut of this racerback ribbed tank initially didn't appeal to me but I was set on finding a black tank for my denim shorts. It's actually over-the-moon flattering.
6. Another shoutout to lightweight layering scarves.
7. The Etsy shop that I purchased this necklace from is no longer around… similar Etsy shop though.
8. I found a black messenger bag that fits my laptop and a couple of diapers perfectly! Consigned this bad boy through an Instagram account that I follow and it may have been the find of the year.
9. Paired with my cotton tees has been either denim cuffed shorts or black denim shorts (linking to similar, found both of these consigned because I currently fit neither in my pre or post maternity shorts… have you ever heard of Buffalo Exchange? I think they're pretty prevalent in the Southwest. That's where I nabbed these).
10. That black one piece swimsuit that I love (winner, also here).
11. For whatever reason, this light blue button up dress has worked out so well. Prior to F21 it was holding down the fort as the sole dress in my closet.
12. I've mentioned these clogs before but they're definitely worth adding to a capsule roundup. Purchased here.
13. A fourth and final Forever 21 short sleeve denim shirt dress with lots of buttons and that's been receiving lots of love (despite that it's inclined to wrinkle). Please last longer than November, dear shirt dress.
And that's a wrap! If you were curious, I did end up keeping this bra from the Nordstrom anniversary sale and offer two thumbs up. Also, I'm ready for fall. So, so ready :). Anything knitted, I'm coming after you.
ps a fall & winter maternity capsule wardrobe