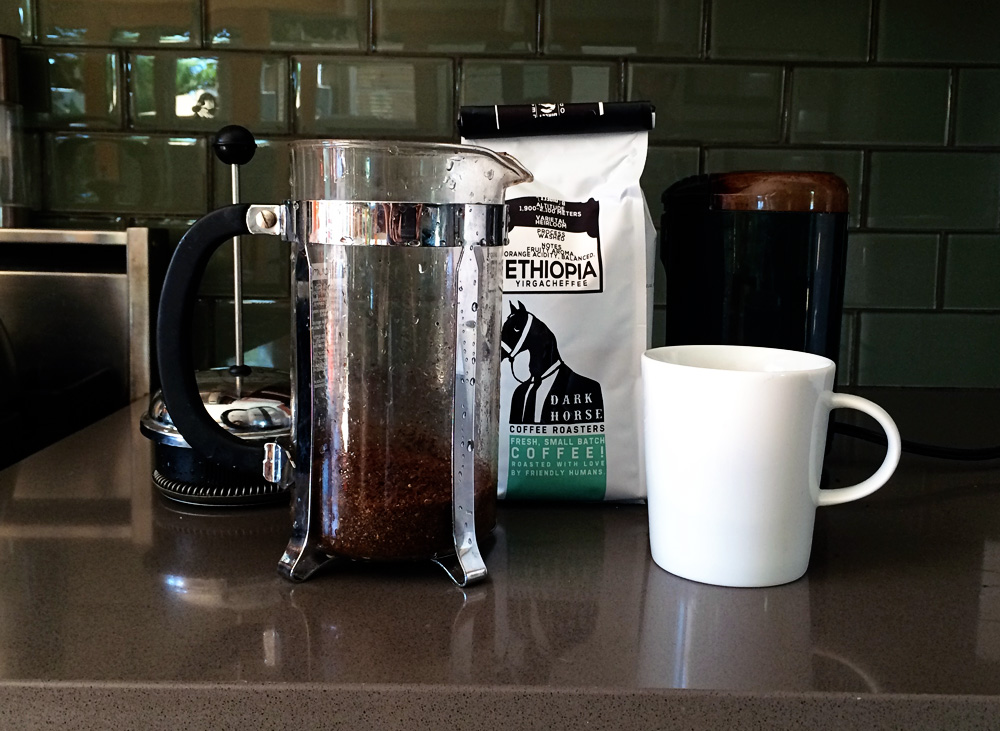 These days we've been trying something new with our morning coffee. I used to be pretty predictable with a hot cup of pour-over java (and sometimes even a diy latte) using a plastic cone and filter – not a bad technique!, but my brother-in-law gifted us a french press earlier this summer and it's been my new favorite.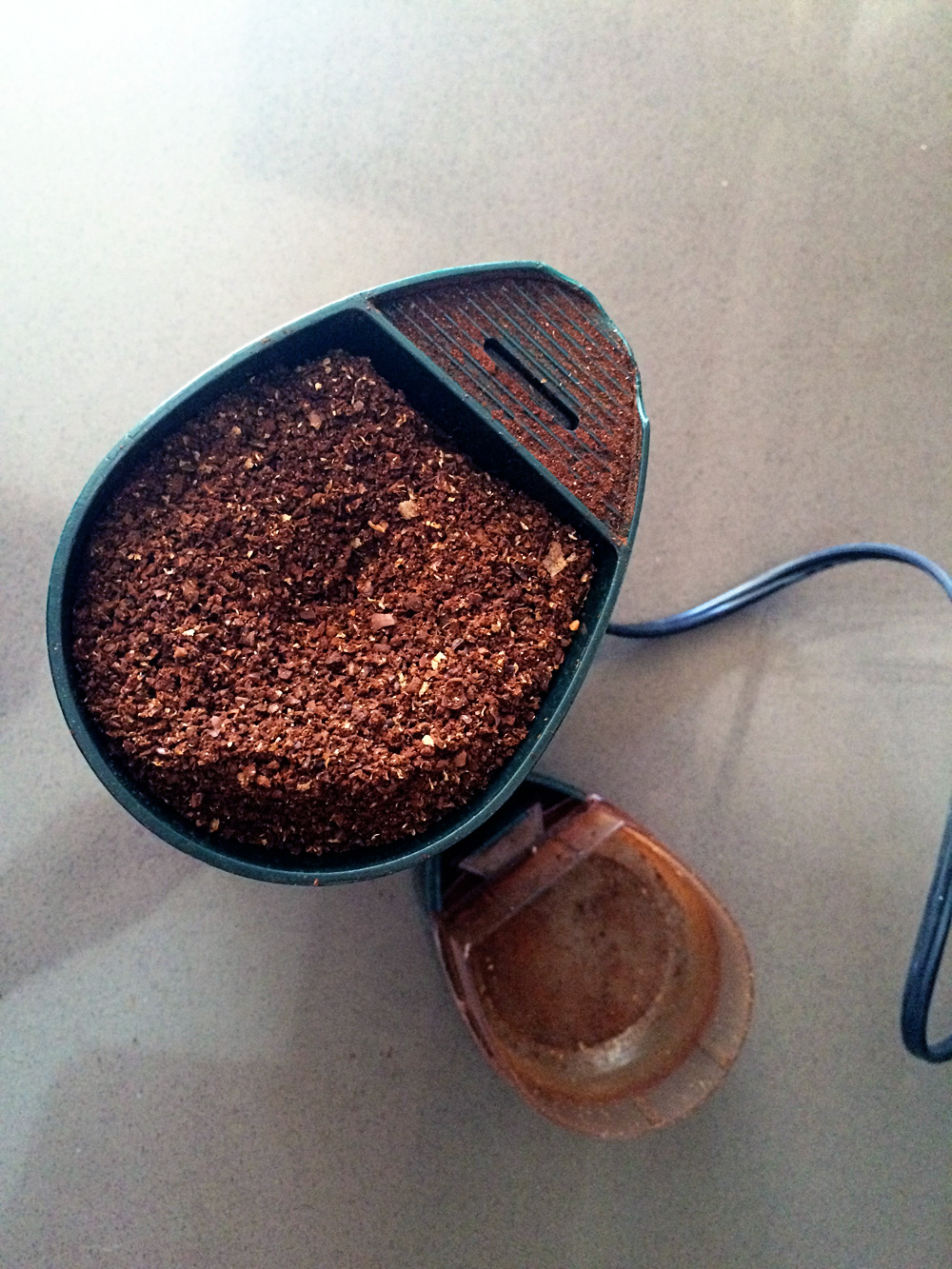 There's just something about the rich texture of french press that is sooo good in the morning. If you like your coffee pretty dark and pretty bold this might be the technique for you.
I start by grinding fresh coffee beans to a very gritty/coarse texture. Then I add about 3/4″ of the ground beans (which is a lot!) to the bottom of my glass french press and pour hot (not boiling but close) water all the way to the top, stirring up those grinds in the process.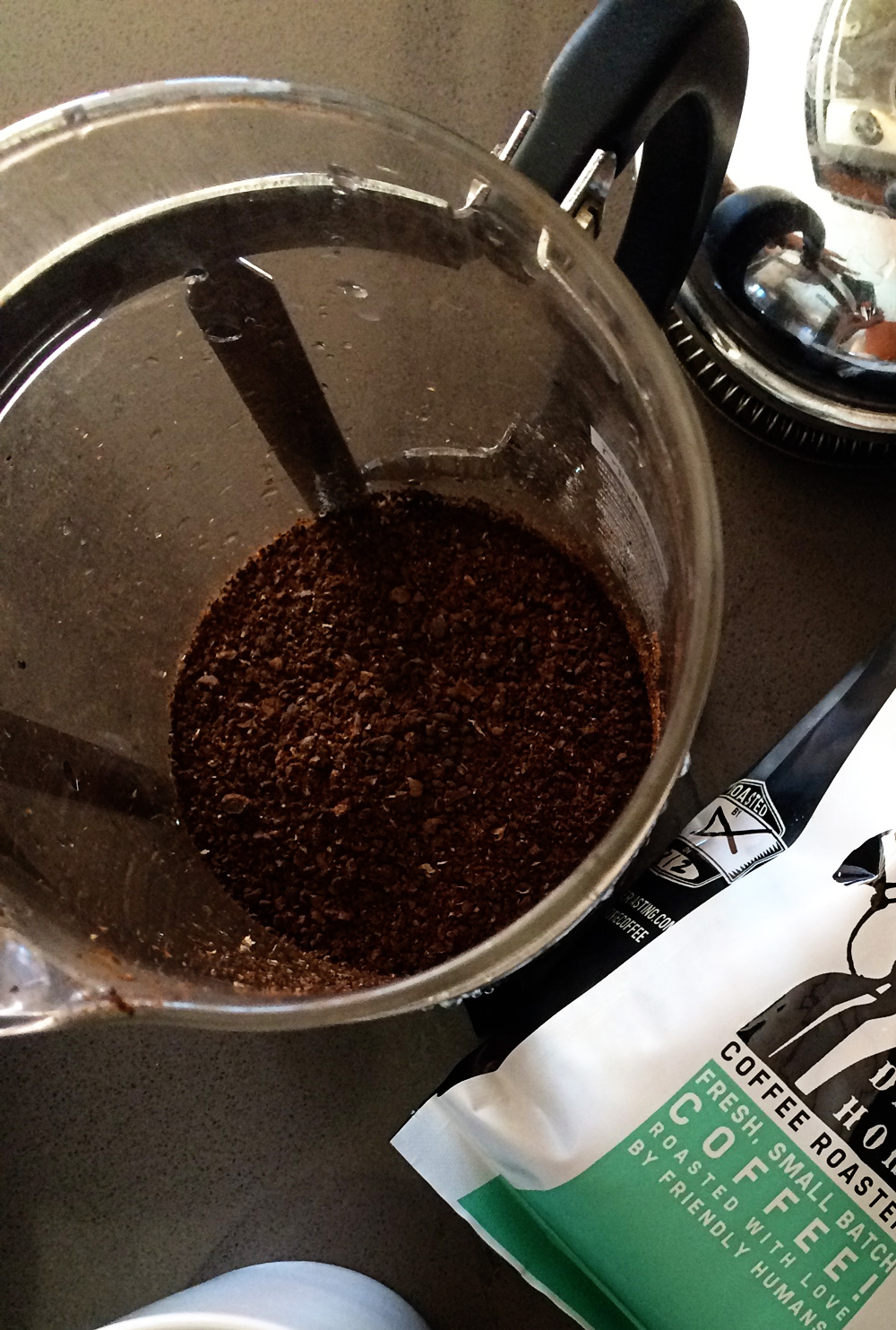 The grinds steep in the hot water for four minutes before I swish the glass press around for a bit to stir things up one last time. Next I put the french press lid on top and gently 'push' or filter/seperate out the grinds from the water by pressing the top of the french press alllll the way through to the bottom. The metal grate should move through the water with some resistance (hint: it shouldn't slide too easily or with too much difficulty either).
Here's a push in process: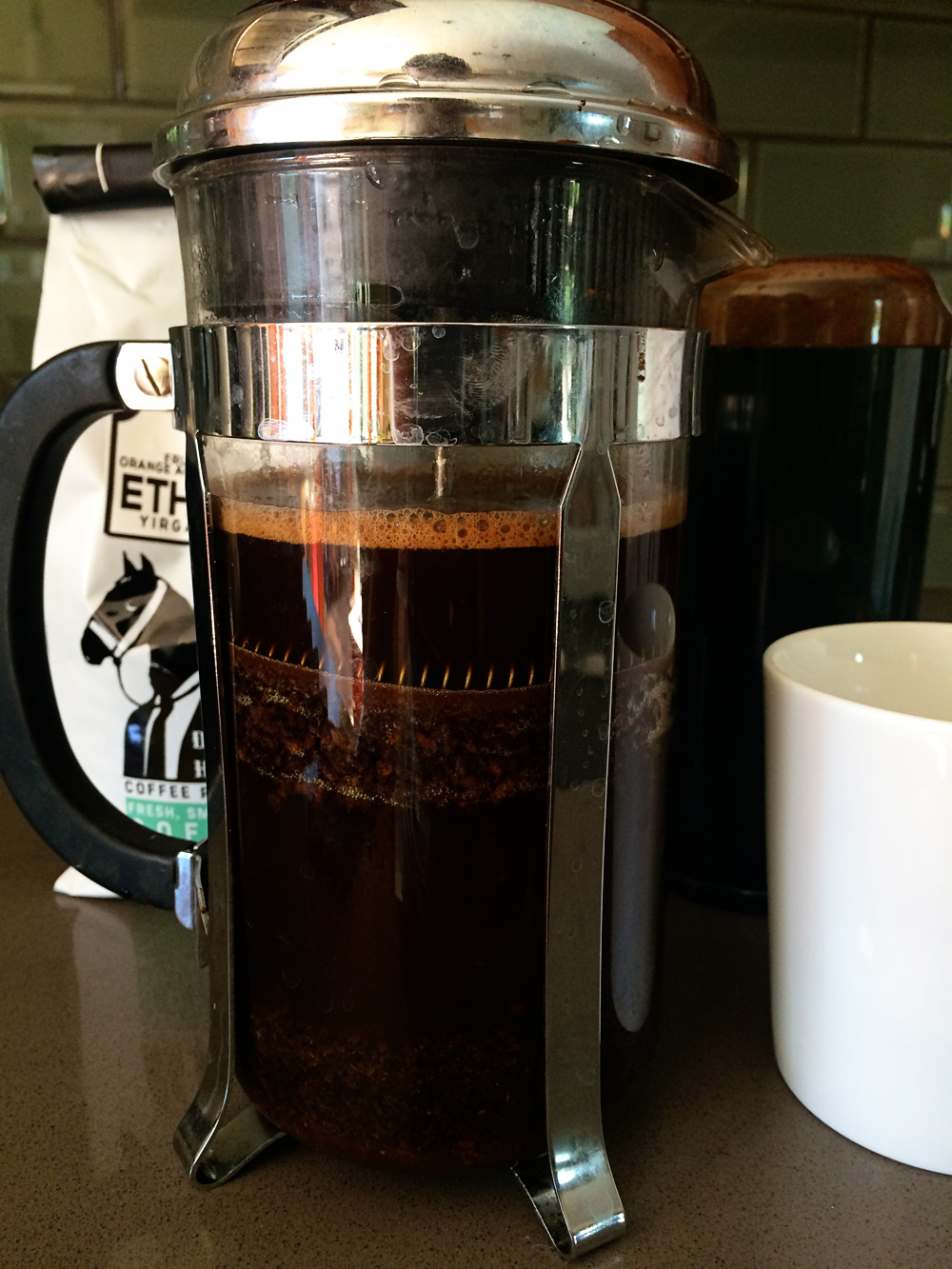 See that frothing :).
The remaining coffee is… hmmm what's the word… rich/almost gritty/a little frothy/aromatic/dense/bold/delicious.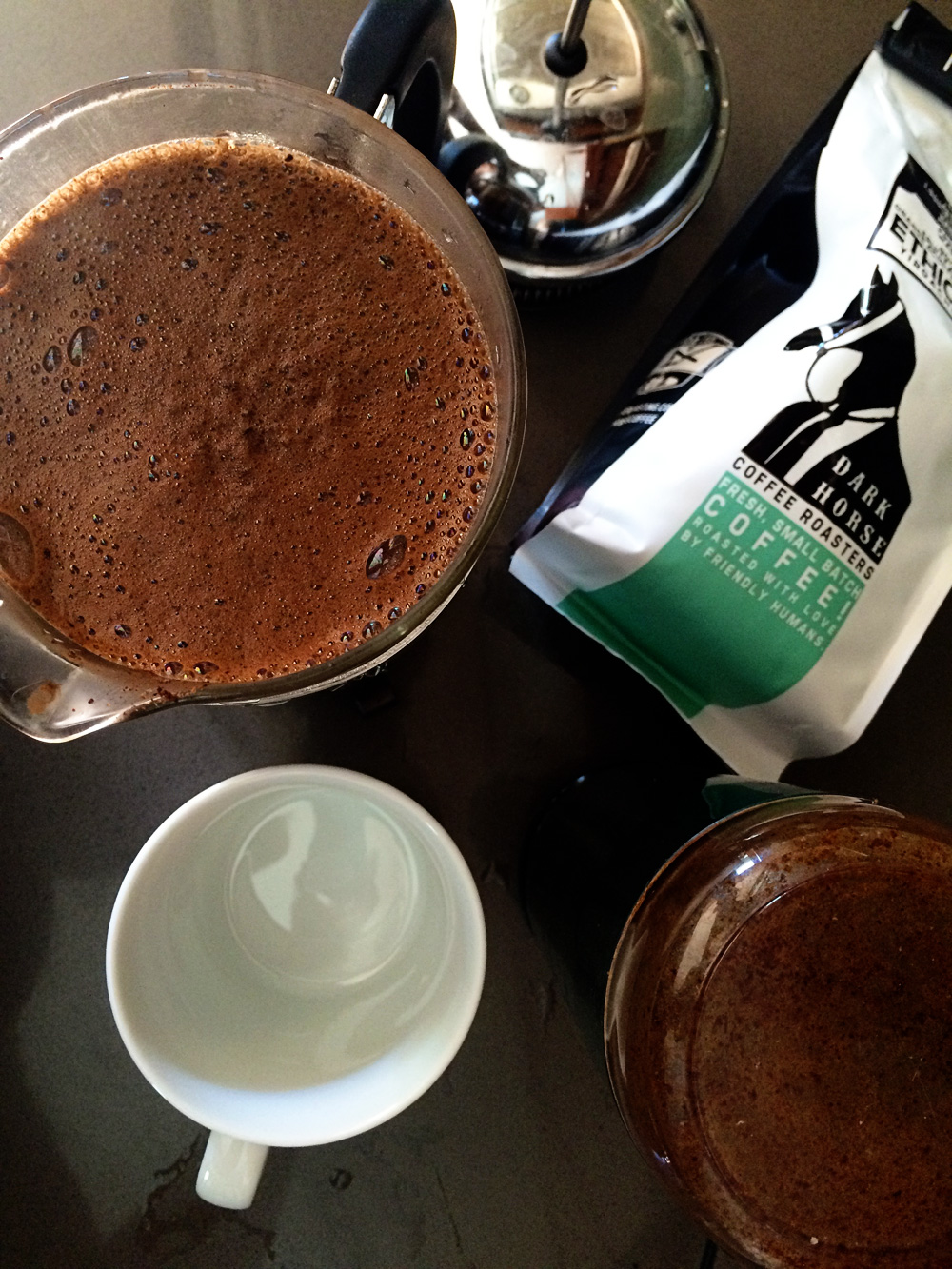 I love just a wee bit of half and half.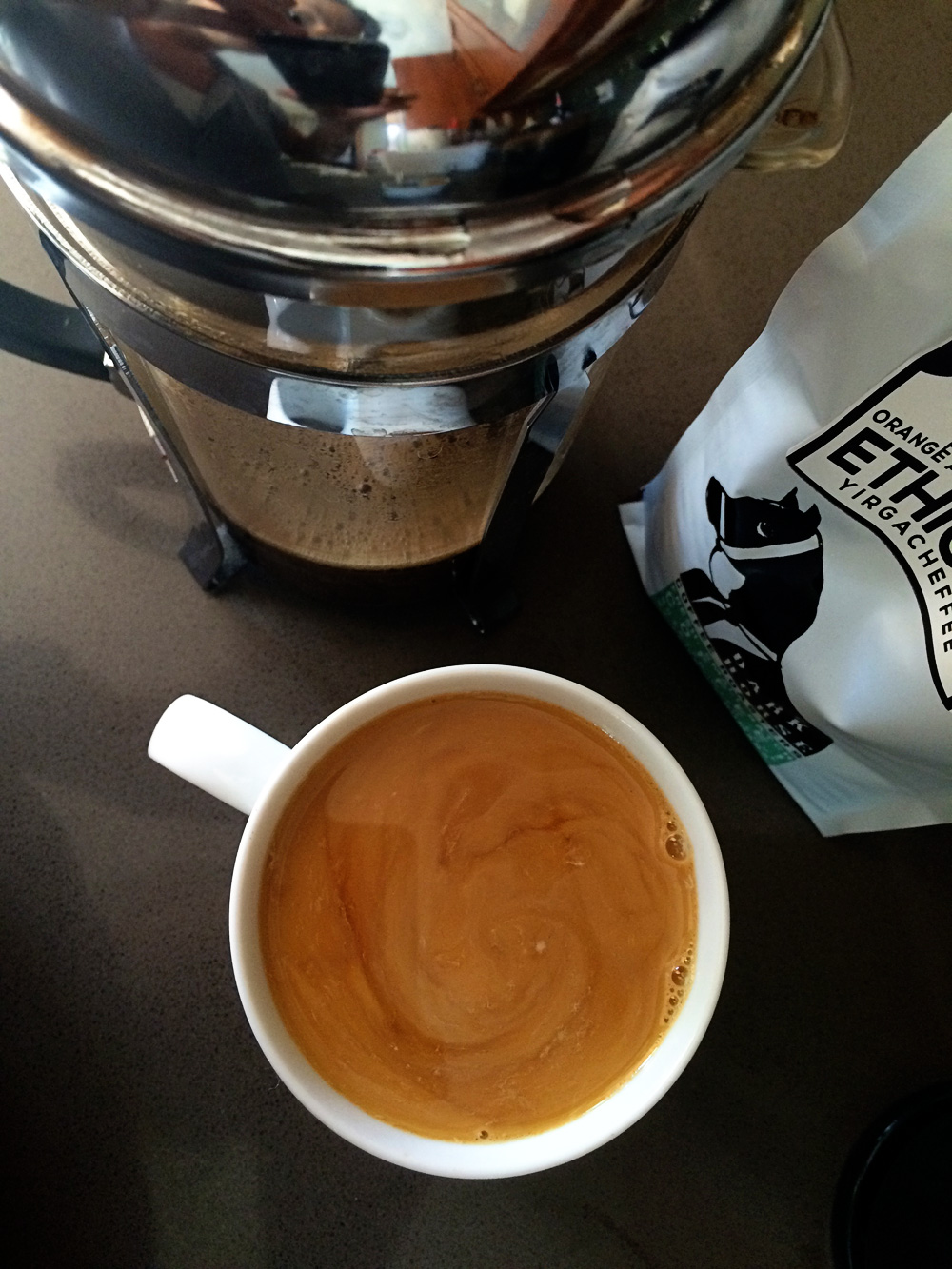 My 12 oz french press makes about three small cups of coffee or one monster cup for me in the morning and one smaller cup that I turn into iced coffee in the afternoon (I just let that last cup sit in there in the fridge all day until I'm ready to pour it over a few ice cubes). Kev just recently purchased a french press for work – he's gone from 'meh' on coffee to loving the art of finding the perfectly roasted bean. We dig scooping up new bags of coffee from our local roasters to check out (Dark Horse being a local favorite) and I always stock up on Verve when we are back in Kevin's hometown of Tempe. Also – Aptos Coffee Roasters in my old stomping ground? the BEST.
If you're french press shopping, I'd say go with a vessel size where you can consume all the coffee in one day, otherwise you'll waste a lot of beans as you need to fill the french press up full (no half pots) each time you make a batch. I'm not married to any brand but this is the one that we have.