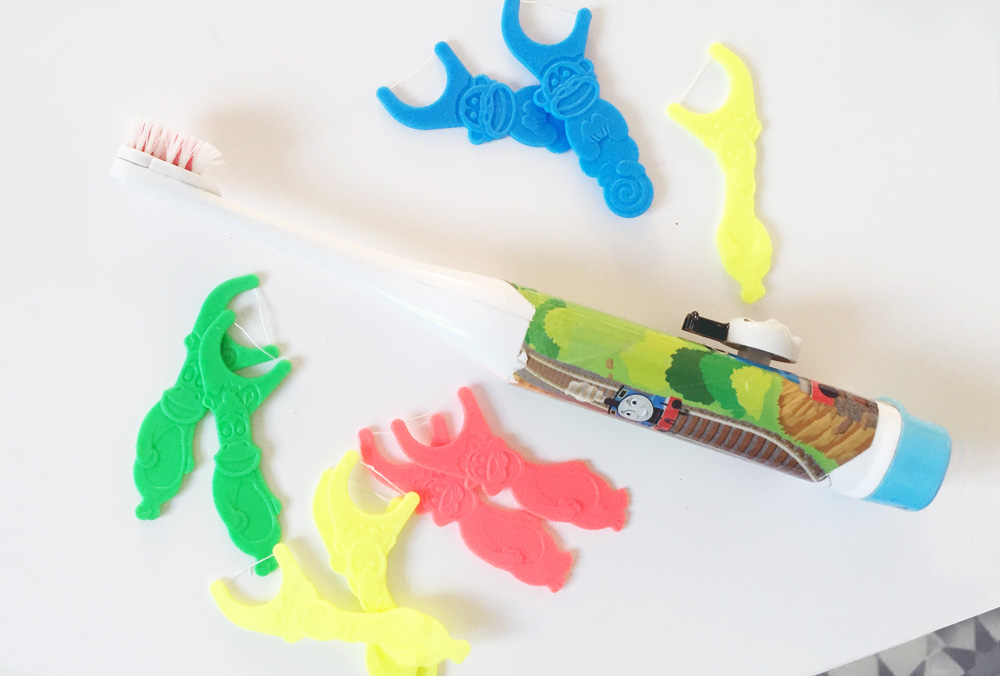 Bedtime routine is the worst. Sometimes it feels like the evening is separated into two goals: dinner and prep for bedtime. How is it that activities such as pjs, teeth brushing, books, prayers, lights out can take hours? (or one, on a good day.) We even reserve baths for mornings with two very curly haired girls.
I was helping the girls get ready for bed the other night and I realized that though this post may seem a bit random, this is a tip that I think might be worth the random :).
My major toothbrushing aids: battery operated toothbrushes and kiddo floss picks (same rule applies here as with bandaids – the adult ones just aren't fun).
Battery operated toothbrushes (excellent stocking stuffer I dare say) are AMAZING! I read this on another blog ages ago and have stuck with it. They work well (especially for moving children), are more fun, and kids can even sort of brush themselves. Tooth picks make flossing possible. Nothing else does in our house! Neither Kev nor I really had cavities growing up so I assumed our kids would have Ironman strong teeth. Three cavities later for Liv (and two terrible dentist visits) and we floss every night.
Now if someone could find a magical stay-in-bed trick that doesn't involve bribery, I'm all ears.
Over and out, friends! I hope you have a wonderful, beautiful weekend. xo