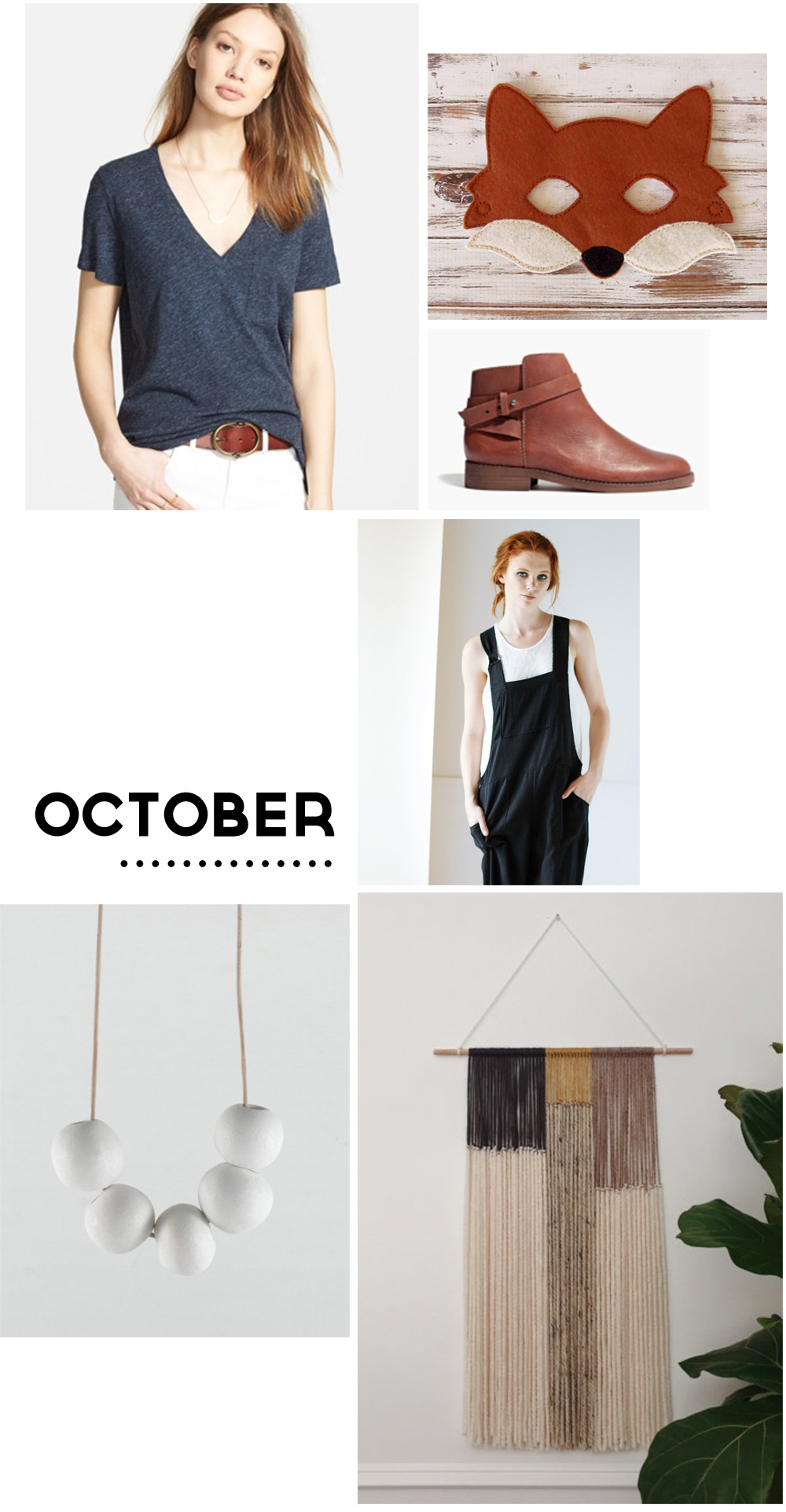 favorite v-neck tee | felt fox mask | darrin boot
andie overalls | ceramic necklace | yarn tapestry
Over here we are busy but really appreciating it. We're going to the pumpkin patch, attending weddings, spending more time together as a family. The weather is warm, but for the first time this past weekend we had a little rain! I hope there is more of that to come. Jeans + sweaters = :), so lovely!
I have a little itch to mix up our living room a little bit. Our bathroom is on hold for a few other reasons (mostly backordered furniture) and while sitting cozy in the family space, I have a sudden urge to make something pretty in here. Maybe a new throw pillow, maybe framing a piece of fabric for the wall. I'm a little late to the party but suddenly I think it would be cool to make a big weaving for every wall. Ooh that sounds like fun.
When it comes to clothes, it's sort of neat to keep up my capsule wardrobe. I have become much more purposeful about clothing purchases. I never shop and these days make a little splurge only if a pretty sweater catches my eye in my instagram feed (did I mention @noihsaf_bazaar? consignment has always been my thing). And, I'm ready to make handmade necklaces! Can't wait to spend some of my creative time this month doing that. I will keep you posted on how it goes!!