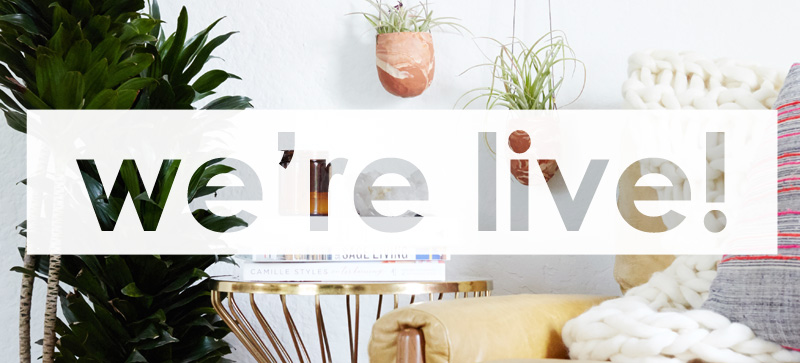 You guys! My little baby launched. The Crafter's Box is officially live and I am doing cartwheels down the streets that this little fledgling has left the nest.
We've also created a little promo video, if you'd like to see it:
And we've announced our very first featured maker and her beautiful craft: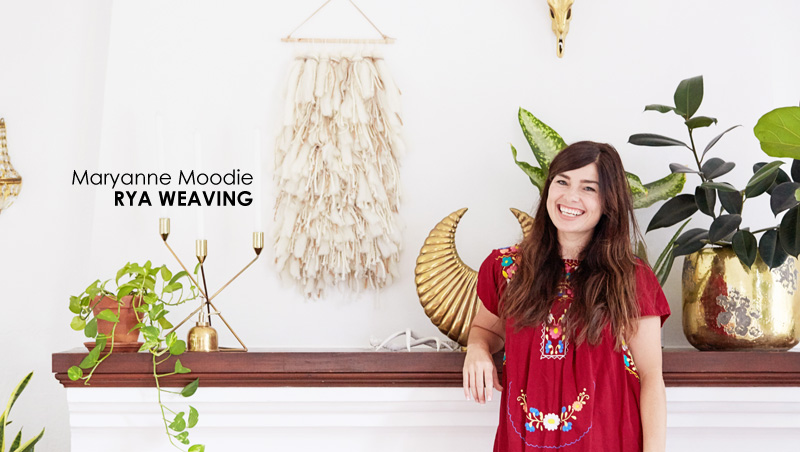 Maryanne Moodie joins us from Brooklyn (though she originally hails from Australia and has that dreamy accent) and has created a beautiful rya weaving for our first curated box. You can learn more about the box and Maryanne by heading over here (we've put a little snippet video together just for this project, too).
The box is full of such wonderful stuff. One major goal with this project was to really embrace quality handmade with a focus on materials that, when possible, were sourced from small family businesses or businesses that have an emphasis in being socially and ethically conscientious. It's been a joy to meet SO many mom & pop shops as we've gone through the process of carefully curating the first season of projects.
This particular box highlights three small family-owned businesses including wool roving that has been custom carded in Oregon (just for us! it's so fluffy and perfect) and wooden looms, shuttles and swords built in San Diego, California by a husband & wife woodworking team.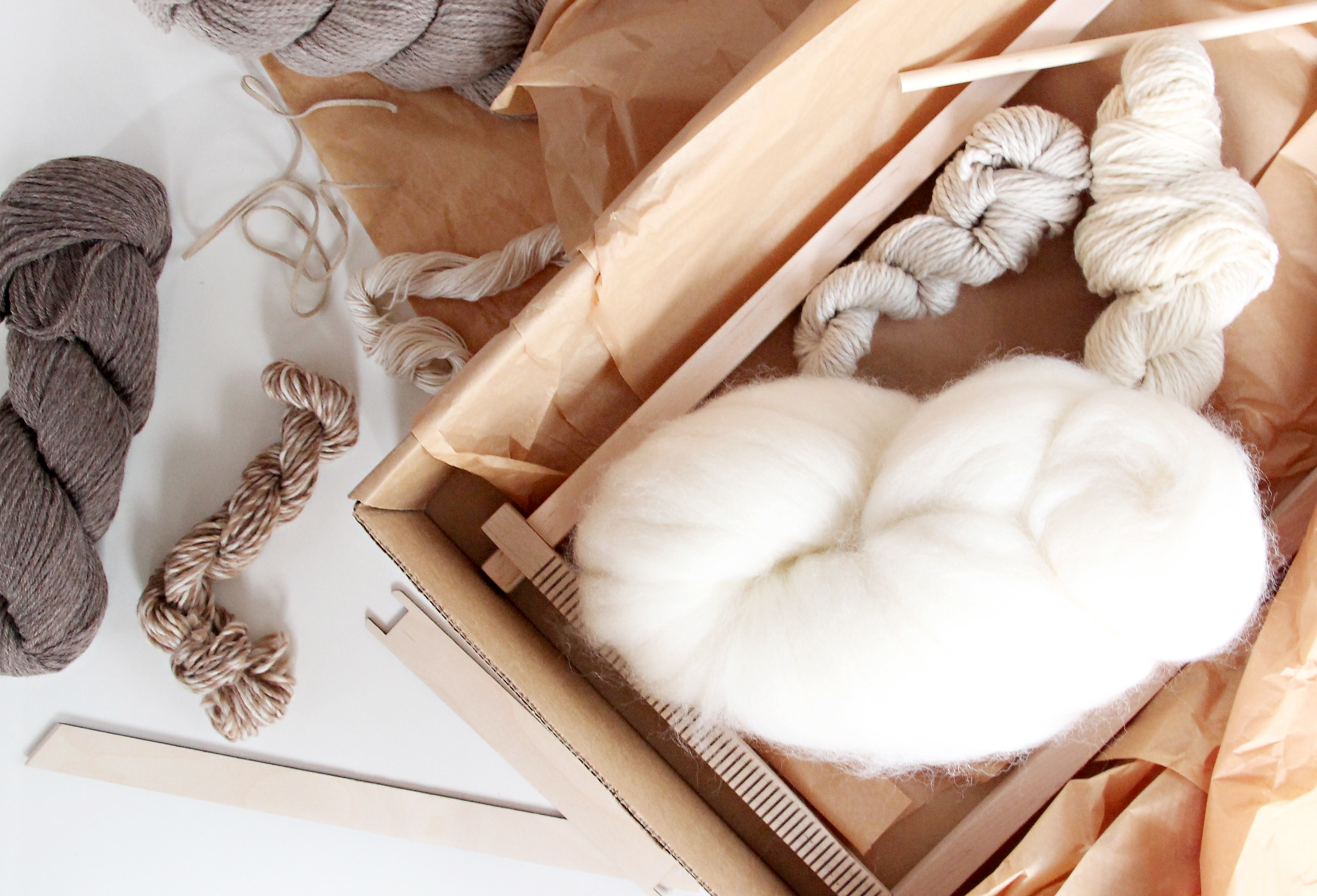 I do hope you'll check it out! This sweet little business is taking flight.