Can I share a little discovery? Apparently this isn't new in anyone's book, but coffee and kahlua and cream are an amazing combination :).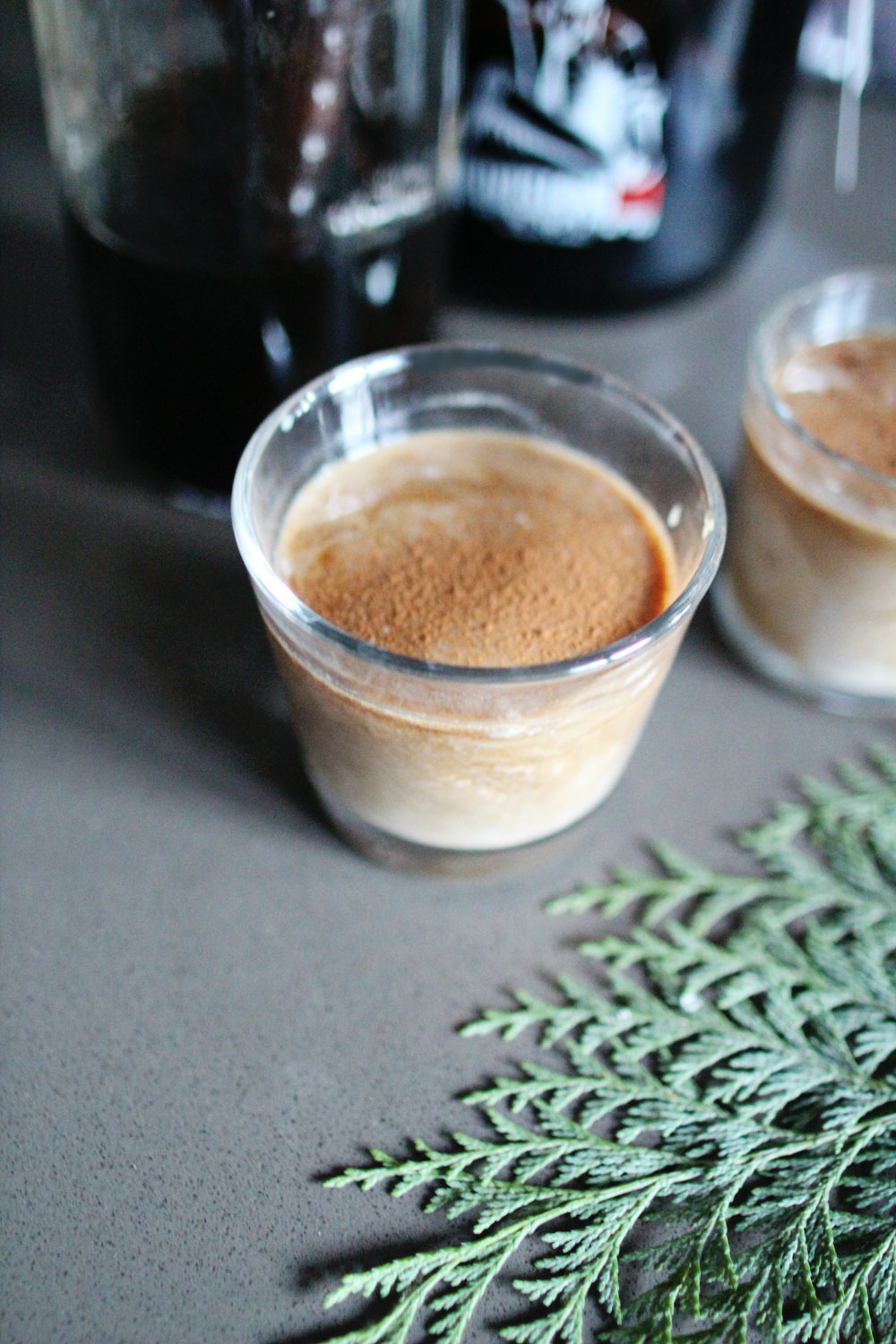 This homemade kahlua recipe is still my very favorite and I've been sipping it with cream (or eggnog (!) or half & half, because that's a fridge staple over here) over ice all Christmas. Kevin brought home a growler of coffee stout from a local brewery the other night and by golly we've discovered heaven in a drink. Dash of cinnamon because it's newly January and holiday spices still sound about right :).
It's a little bit creamy, a little bit sweet & cinnamon-y (in that holiday way), a little bit caffeinated and a little bit (more) alcoholic. It's a nice end-of-the-day winter drink. Best enjoyed fireside or in that 'hush' after you've put kiddos to bed.
Around here we've been making a few New Year's goals (mostly just to make this new year fresh and awesome and lots less busy), The Crafter's Box sold out on Christmas Eve :), and I've been working out all of the logistics to get those boxes out the door! Our February box is soon to be on standby if all goes well over the next couple of days.
Hope that this brand new year is already treating you very well!! Our family is committed to doing something crazy in 2016 (see awesome above). We've decided to shake it up in a good way, but we're still working on what that might be.