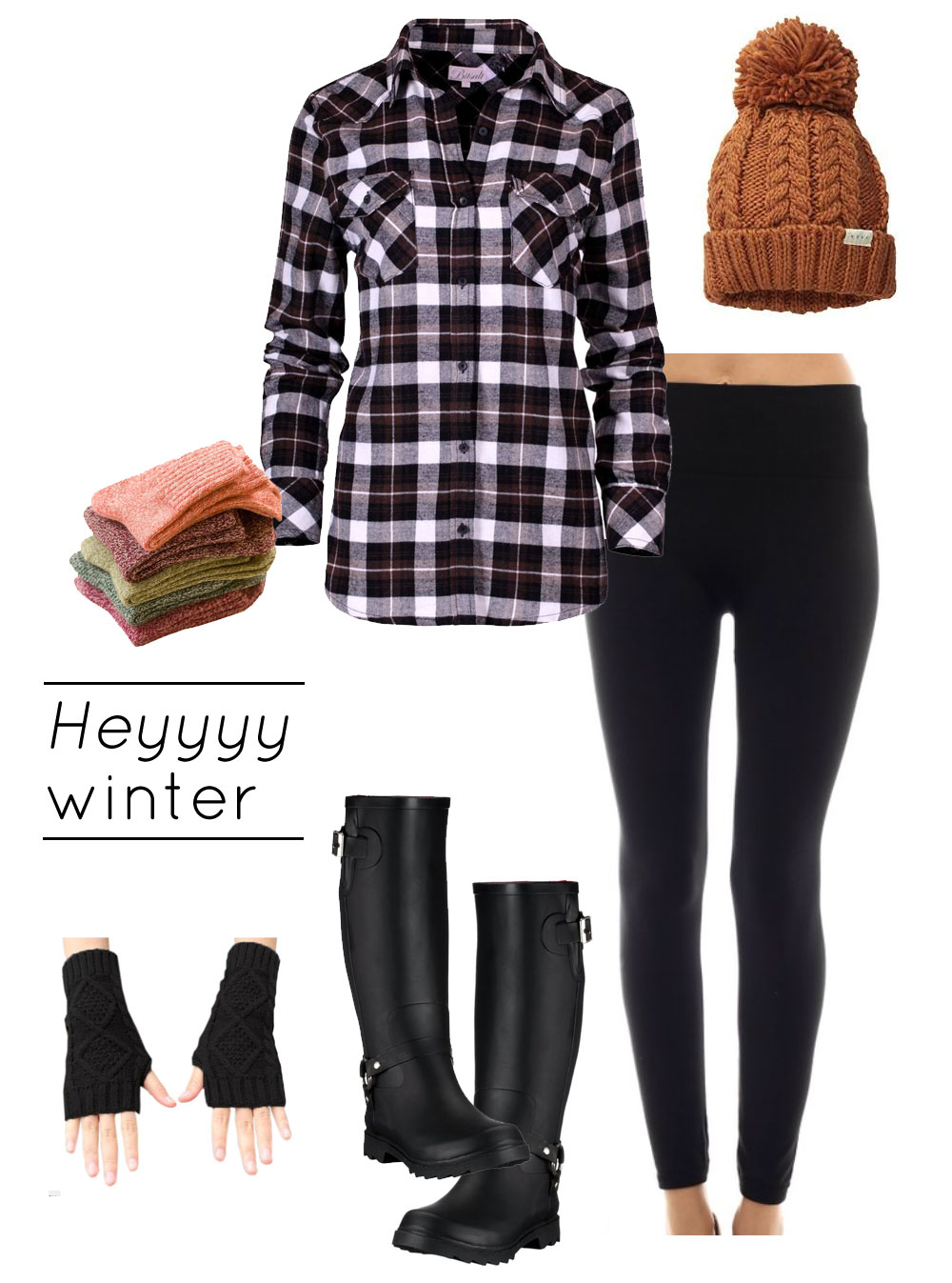 fleece-lined leggings | flannel buttondown | wool socks
cabled pom beanie | rubber boots | fingerless gloves
A little winter inspiration today. Weather has actually been in good spirits here in San Diego with sunny skies and high 60s temperatures greeting us most days, but we are packing up our family and heading to the snow for four whole days (that's light years for snow for us) and I'm pulling out boxes and checking stock on thick socks and mittens. Yessss. This sounds silly to admit, but I am in this odd happy place when chasing down big mountains with Kevin on a snowboard, I also think a great badge of a good day is that raccoon red, winter chill face mask you get after pealing off your goggles when it's especially cold outside and the snow is especially powdery. Lastly, the coziness of leggings + wool socks when you're finally settling in fireside, exhausted, for a big family puzzle – don't know what's better. It's gonna be sweet.
Also! Very excited to sled with the littles and to make snow play something that they get excited for, too.
For my friends that are experiencing troves of snow right now and are very over it, I hope you guys are staying safe and warm. xo
ps I'm sure wood sleds are not practical, but they look so cool!!