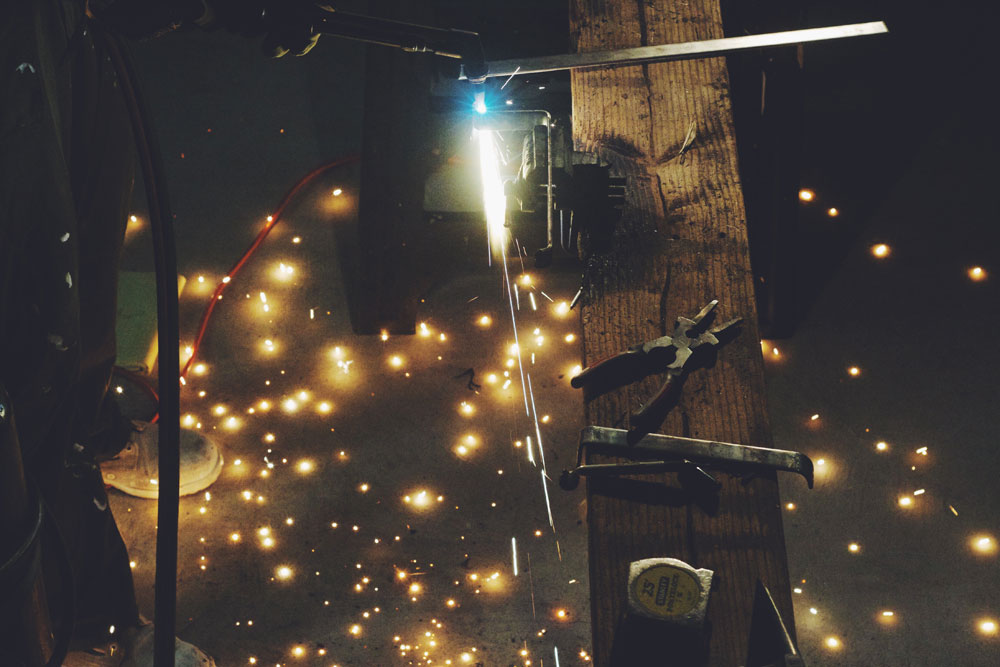 Kevin has been making quite a few pieces for the master bedroom remodel. He's been interested in carpentry for a while, but in the last couple of years welding has become a major hobby.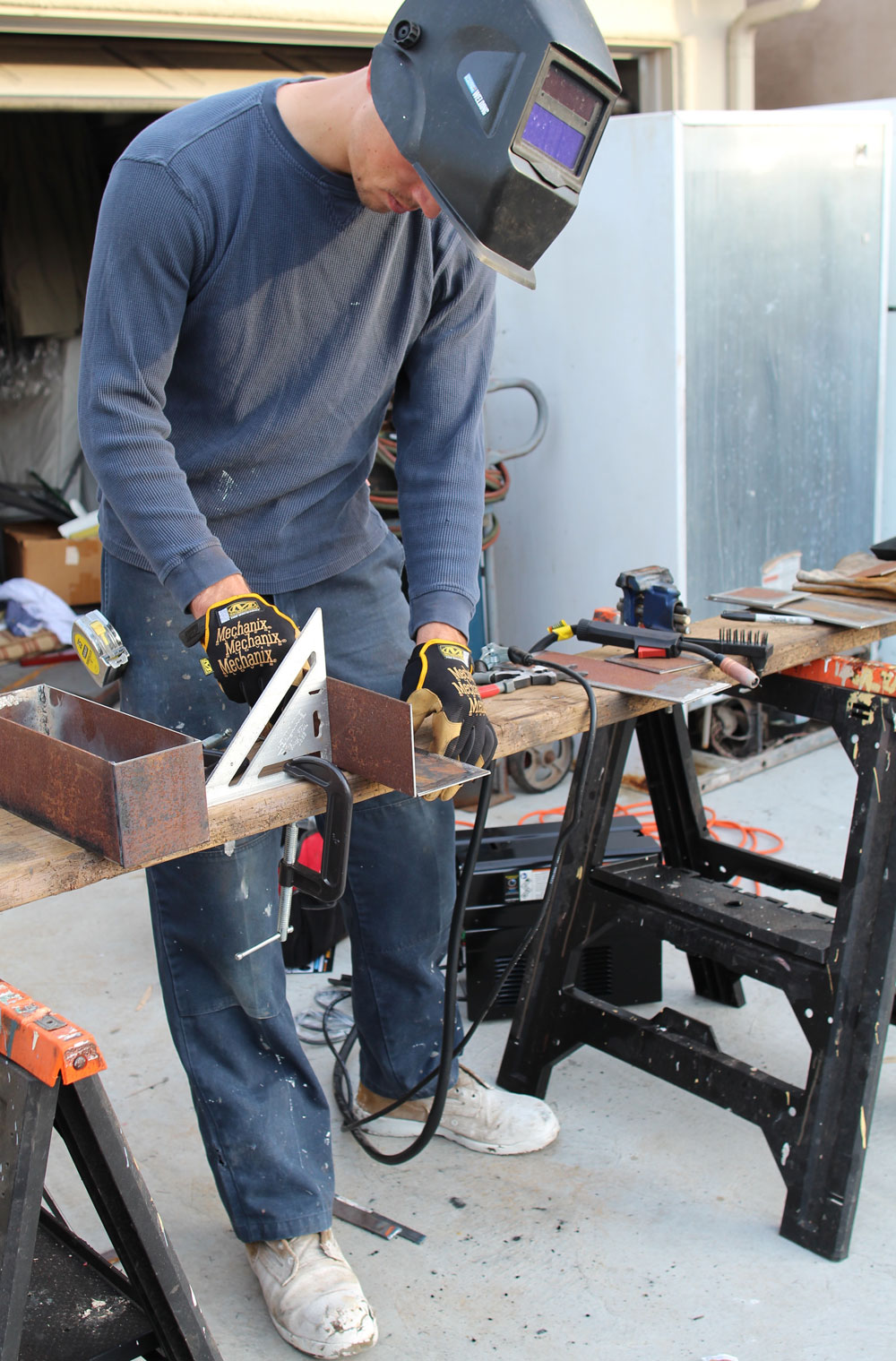 He gifted a beautiful set of three planters for our outdoor table as one of his very first projects: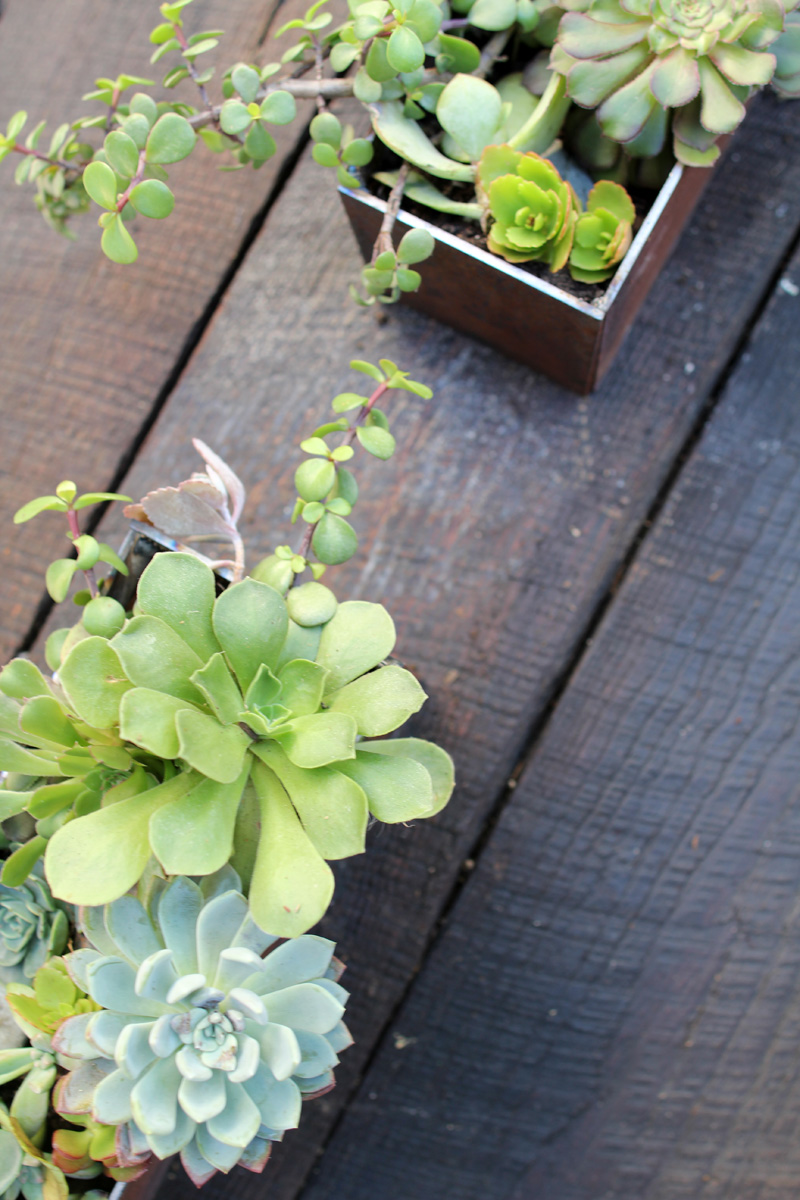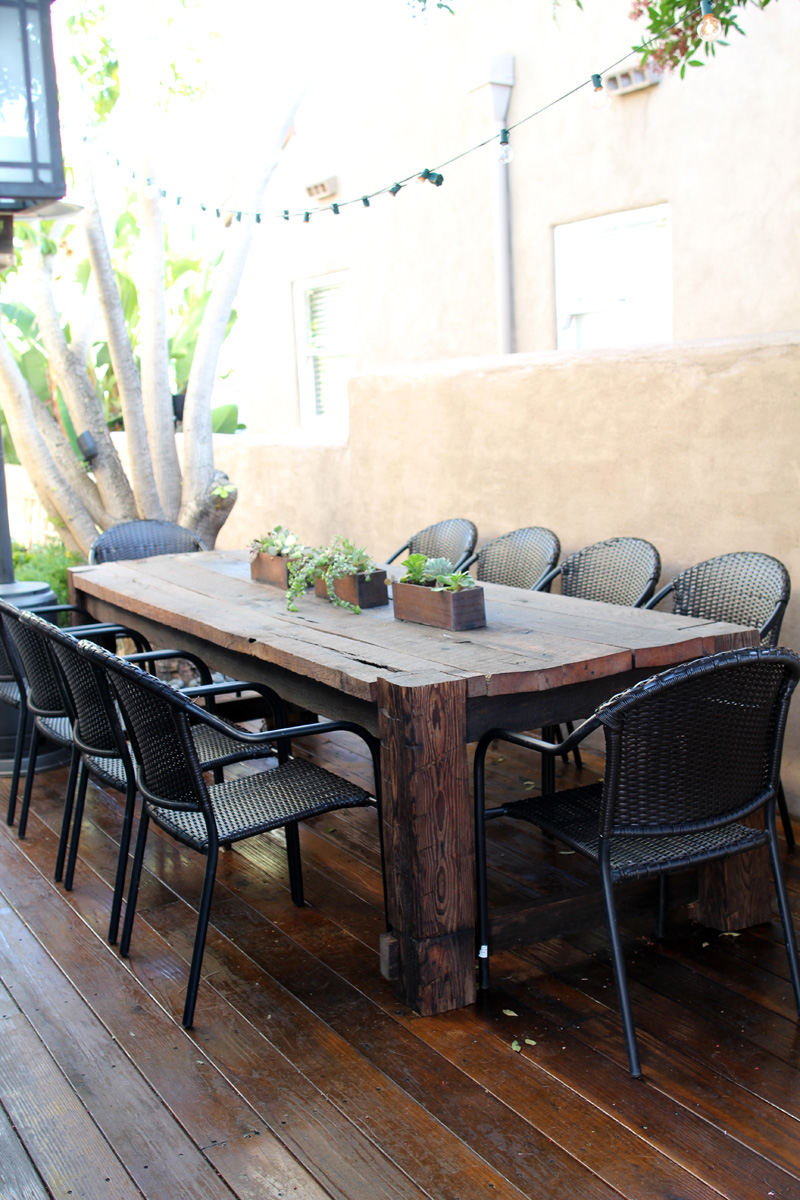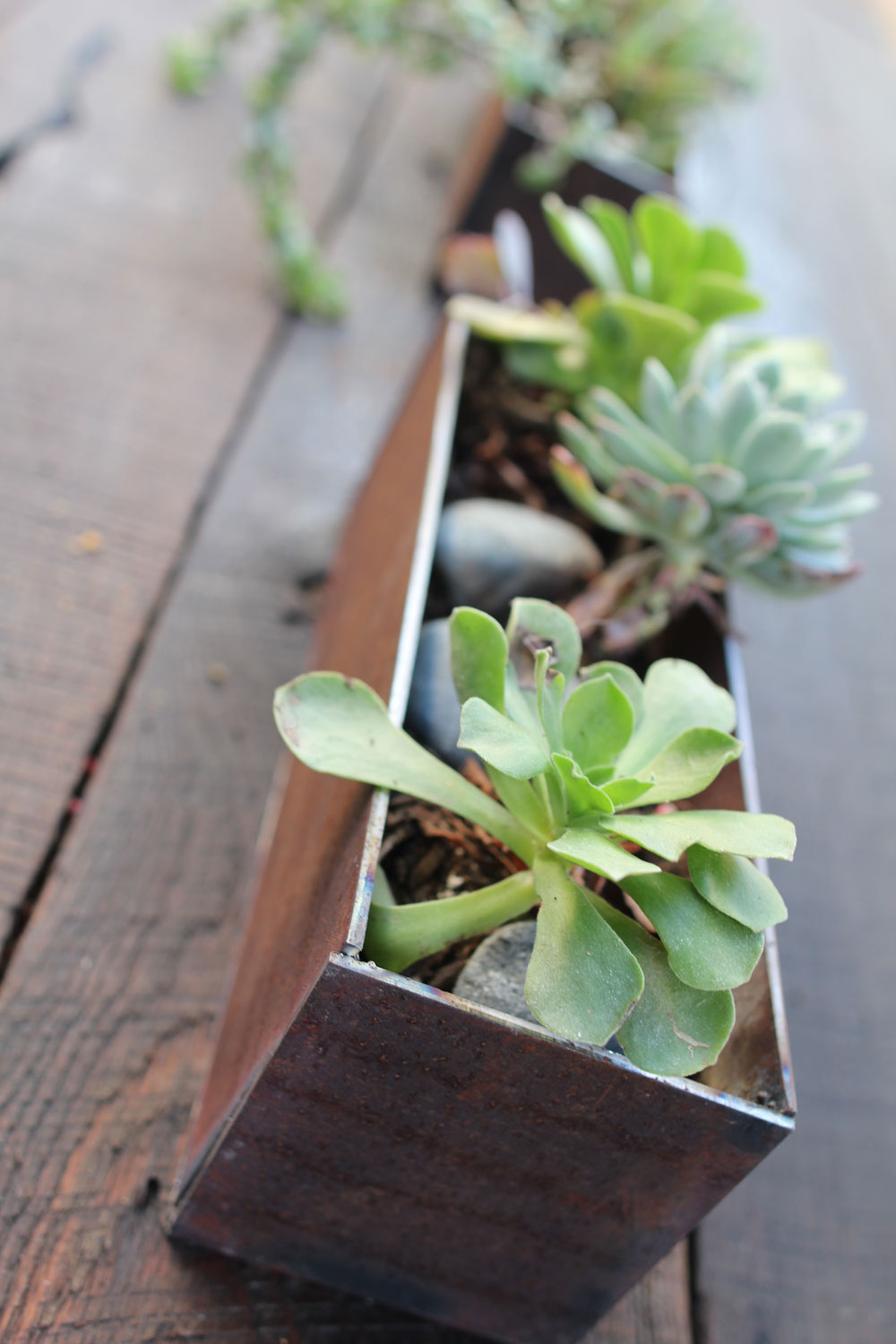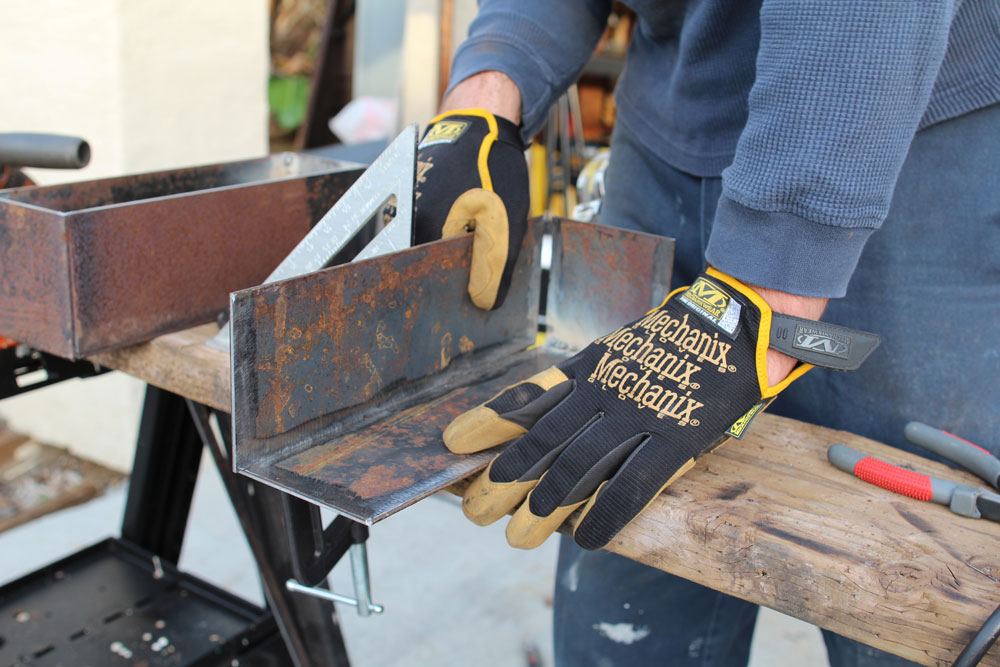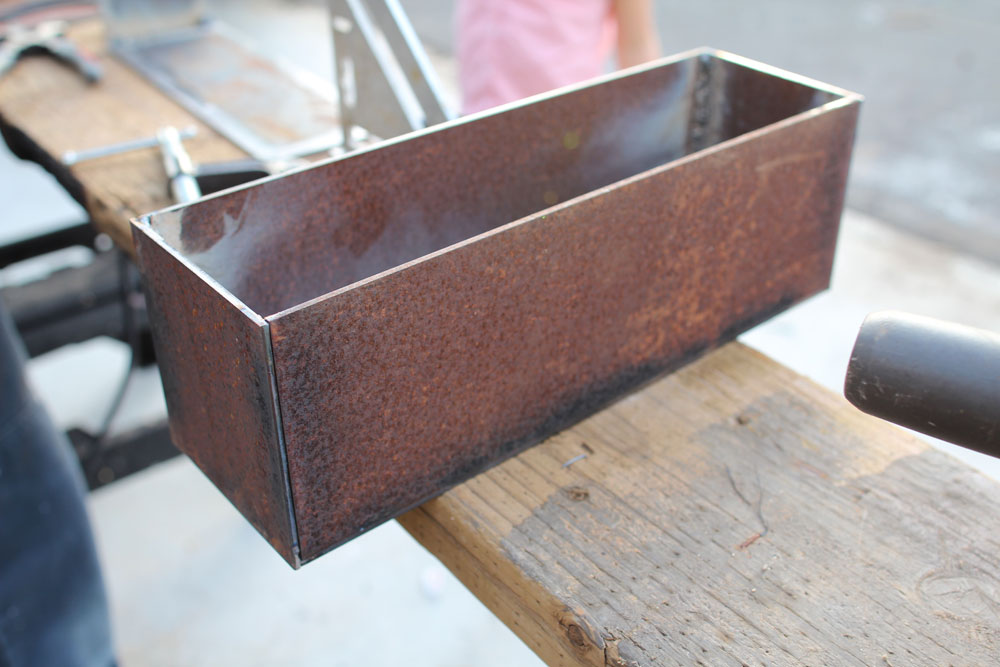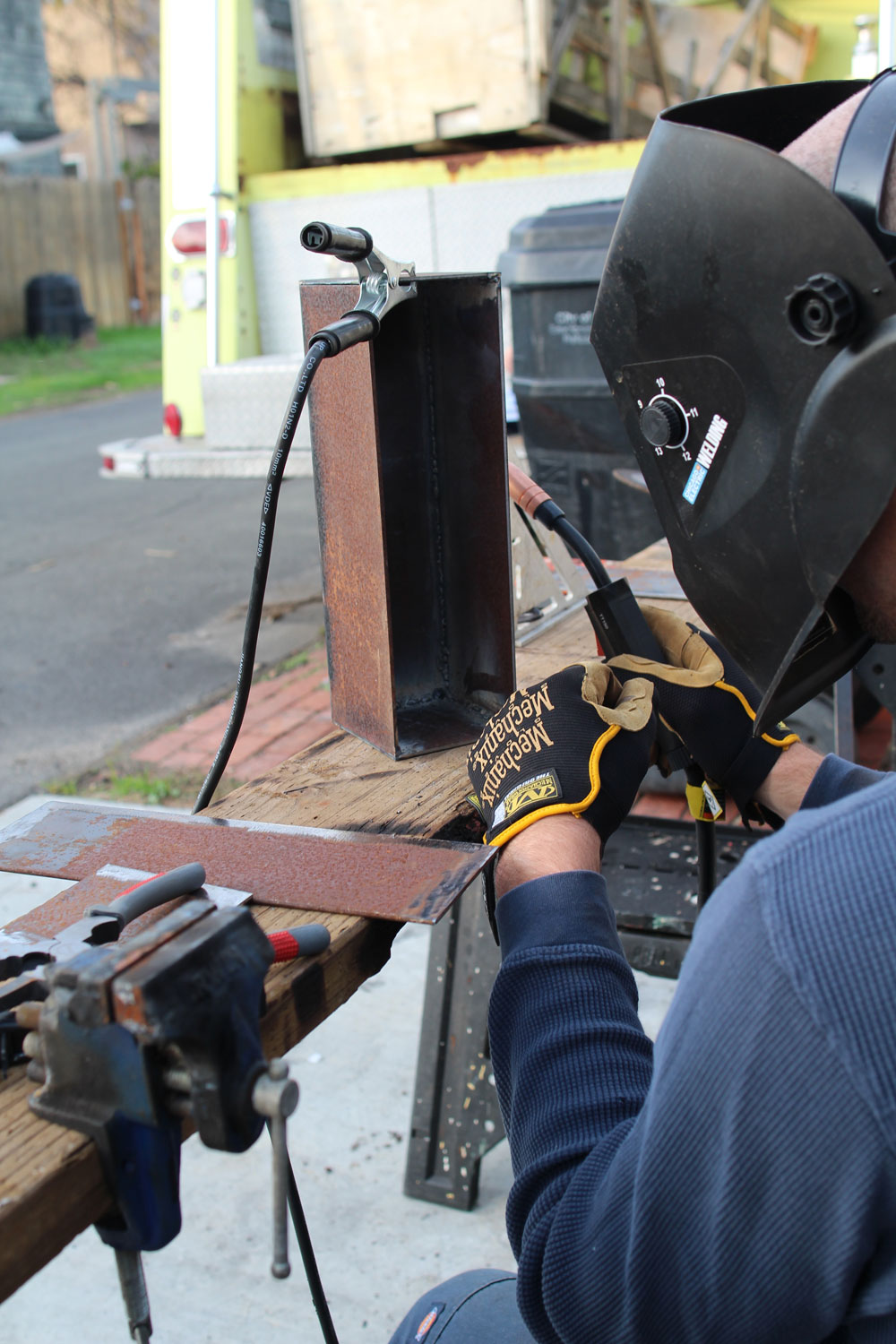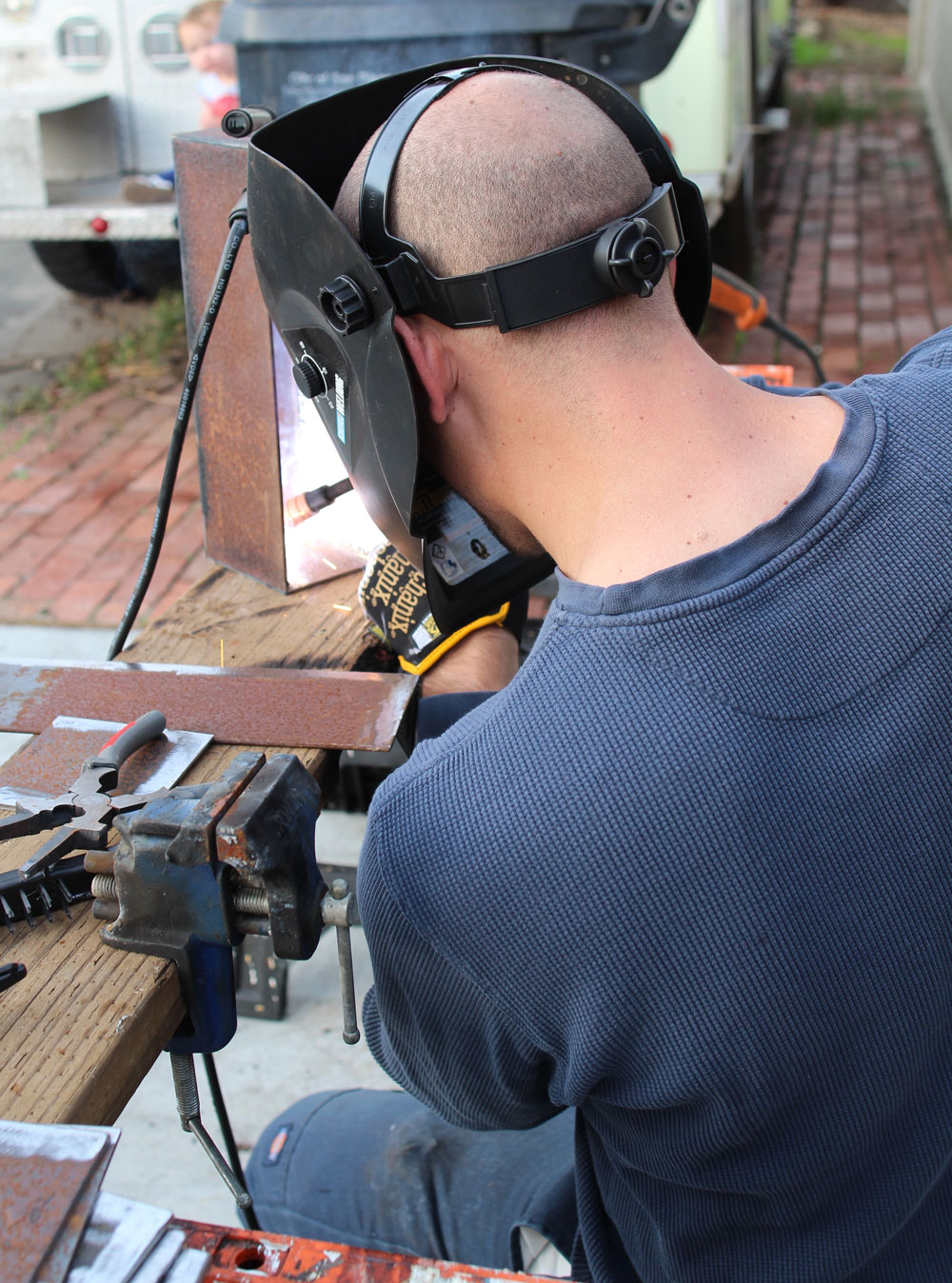 Our outdoor coffee table is a mixture of his two favorites: reclaimed wood and steel.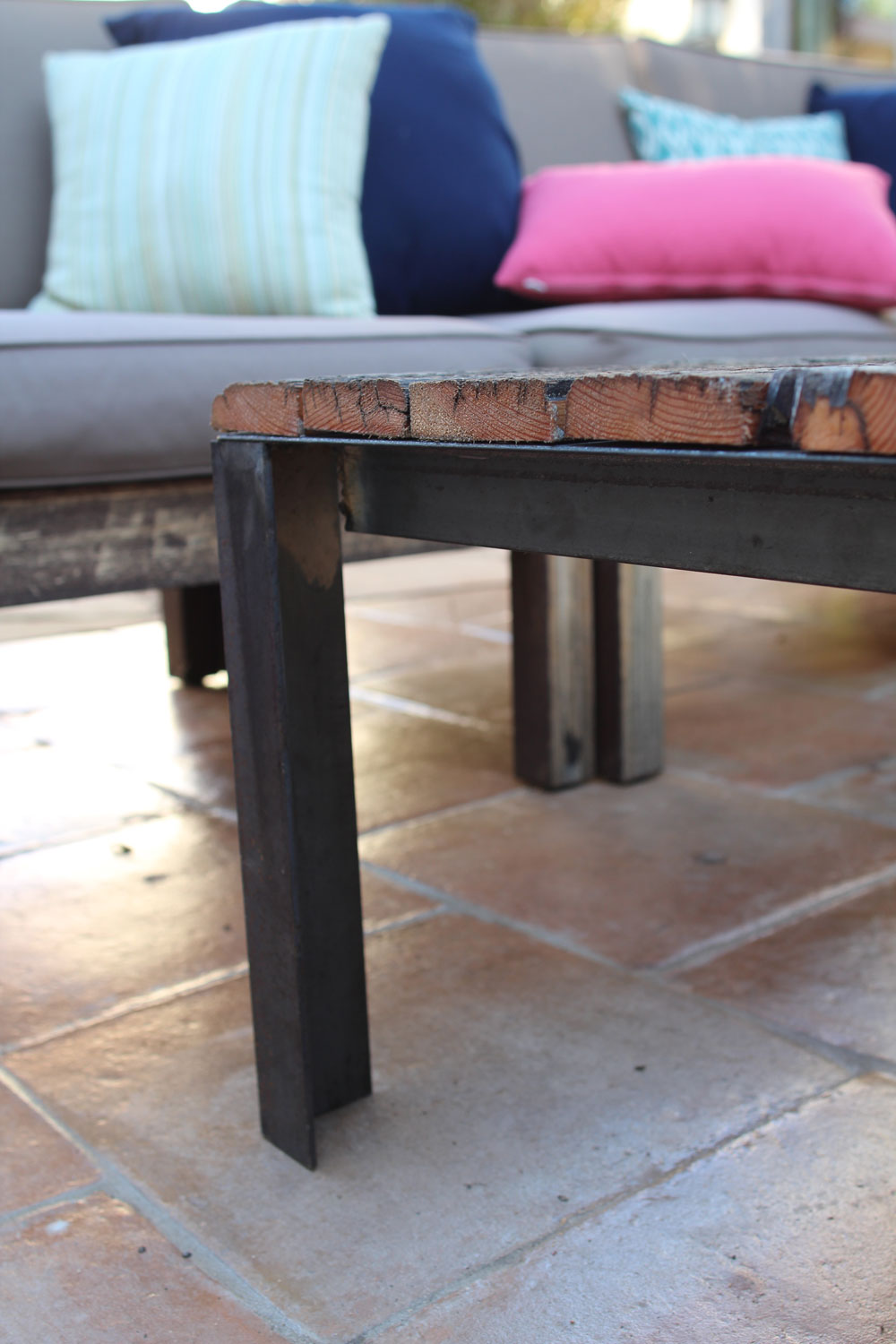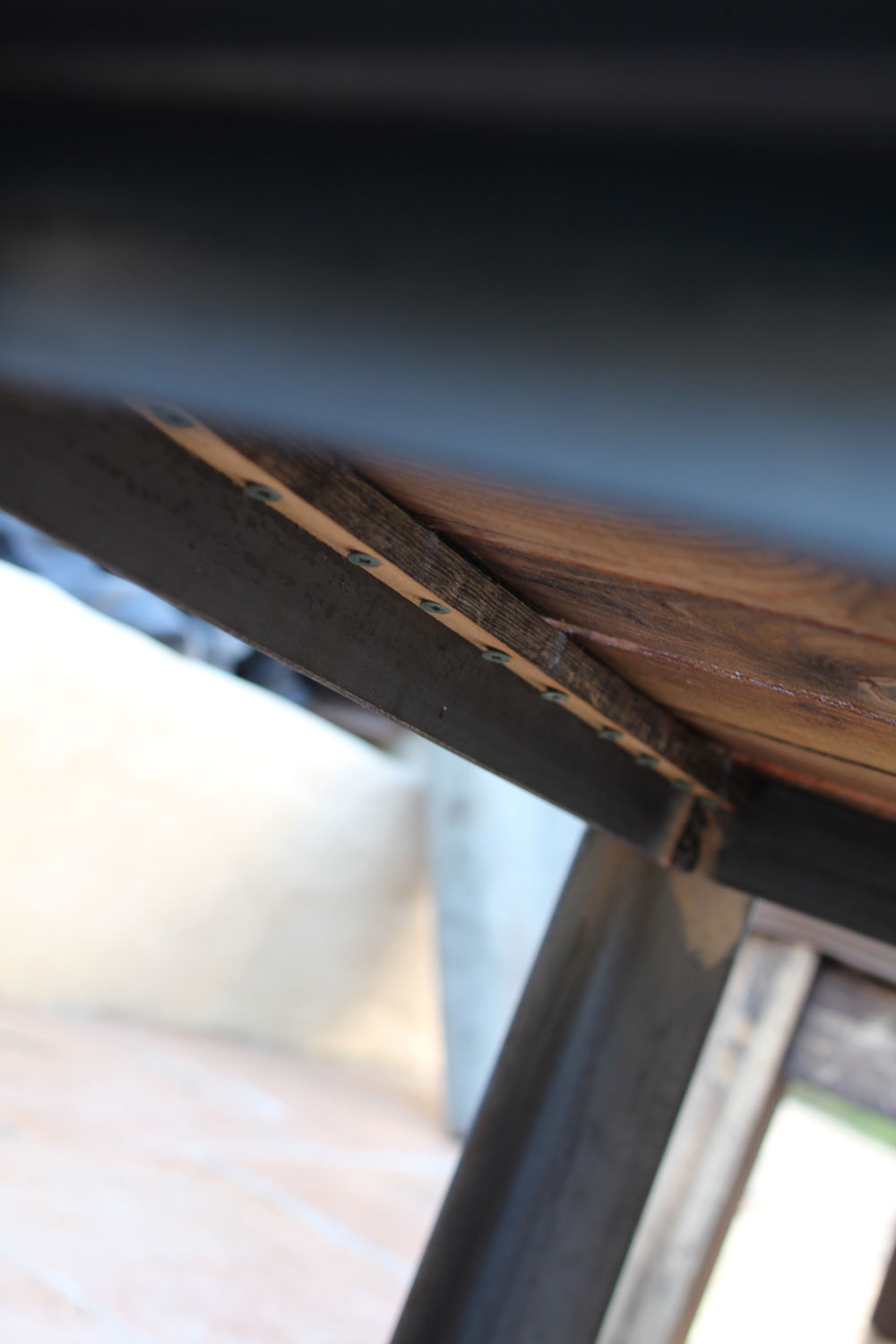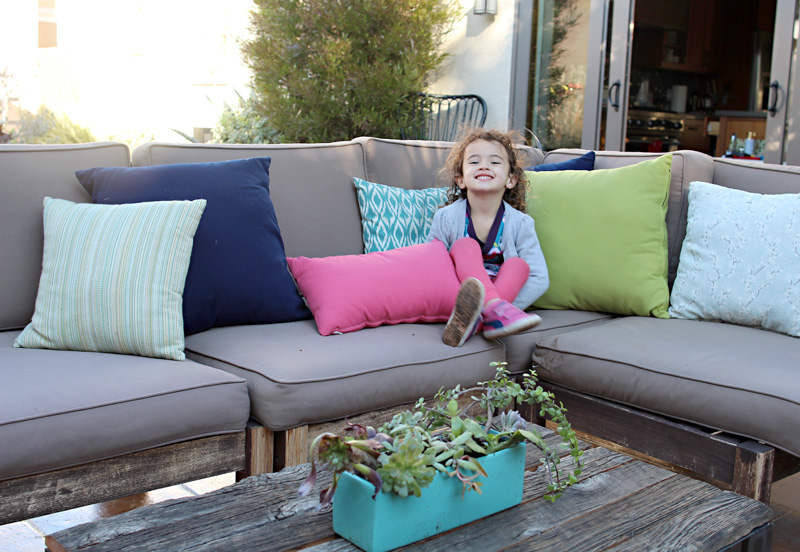 When I couldn't find stocking hooks that would fit our handmade mantel, he used his welding tools to make a bent flat iron set that was perfect.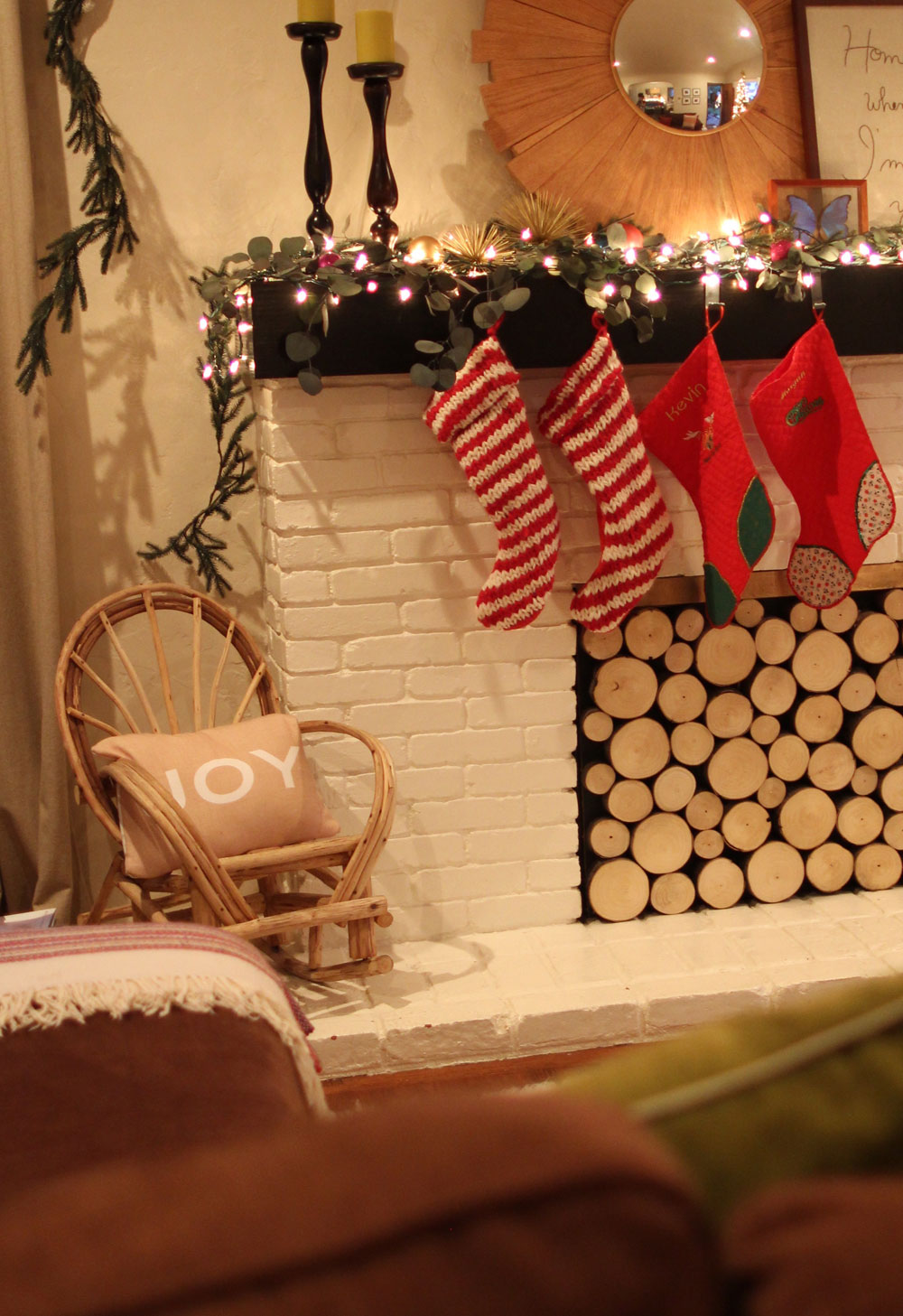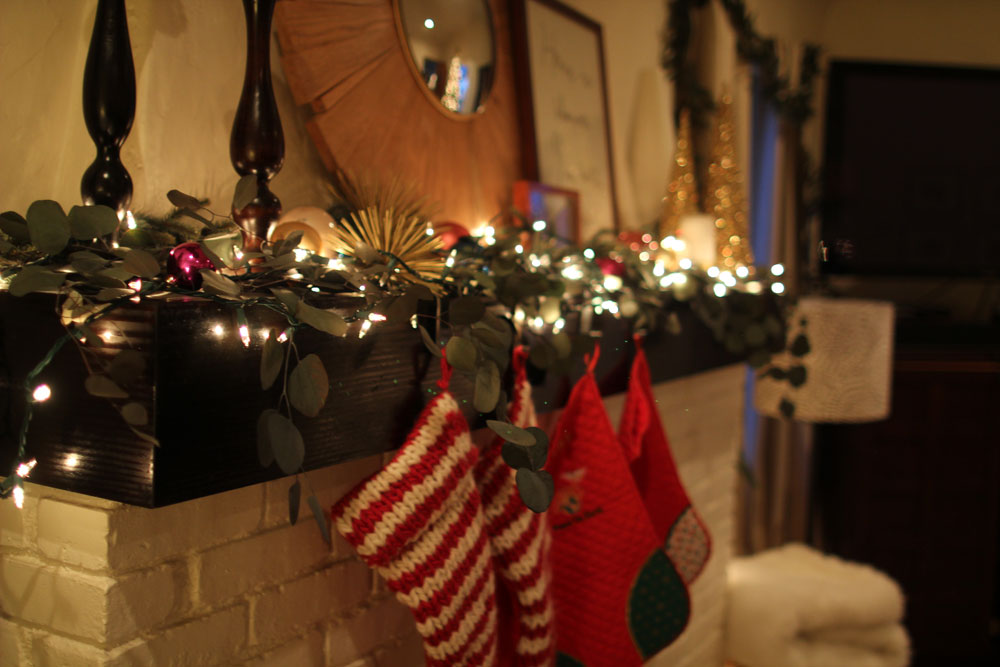 I'm not going to lie, it's one of my favorite passions of his :). His creativity abounds and his artistic side is always coming up with new ways to bring the old back to life or unusual solutions to common household problems (like welding a button to fix a fridge latch or designing an extra long iron bracket to hold up a speaker).
I'll share some of his bedroom & bathroom remodel creations soon!