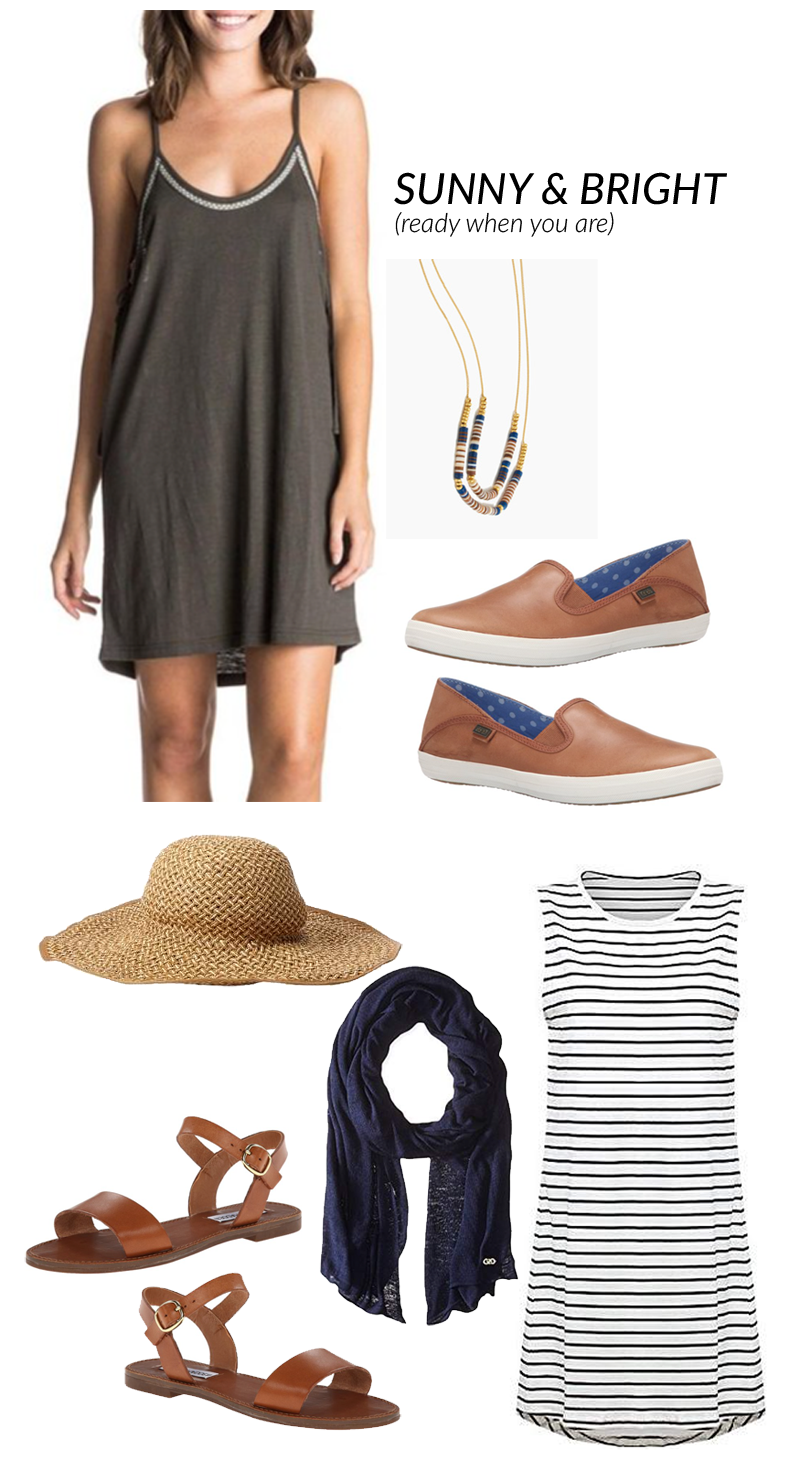 leather slip-ons | grey tank dress | beaded necklace
striped tank dress (another option) | navy scarf | straw hat | leather sandals (also these ones)
Summer is technically a little ways a way… but that hasn't stopped our weather from treating us to some pretty awesome days here in San Diego. We've been flip flopping lately from chilly sweater weather to perfect beach day weather, all in the same week. A little style board dreaming over here today… :) sunshine on the mind.
If you'd like a few interesting web reads, 4 men speak frankly about 4 incomes and some thoughts about #girlboss.