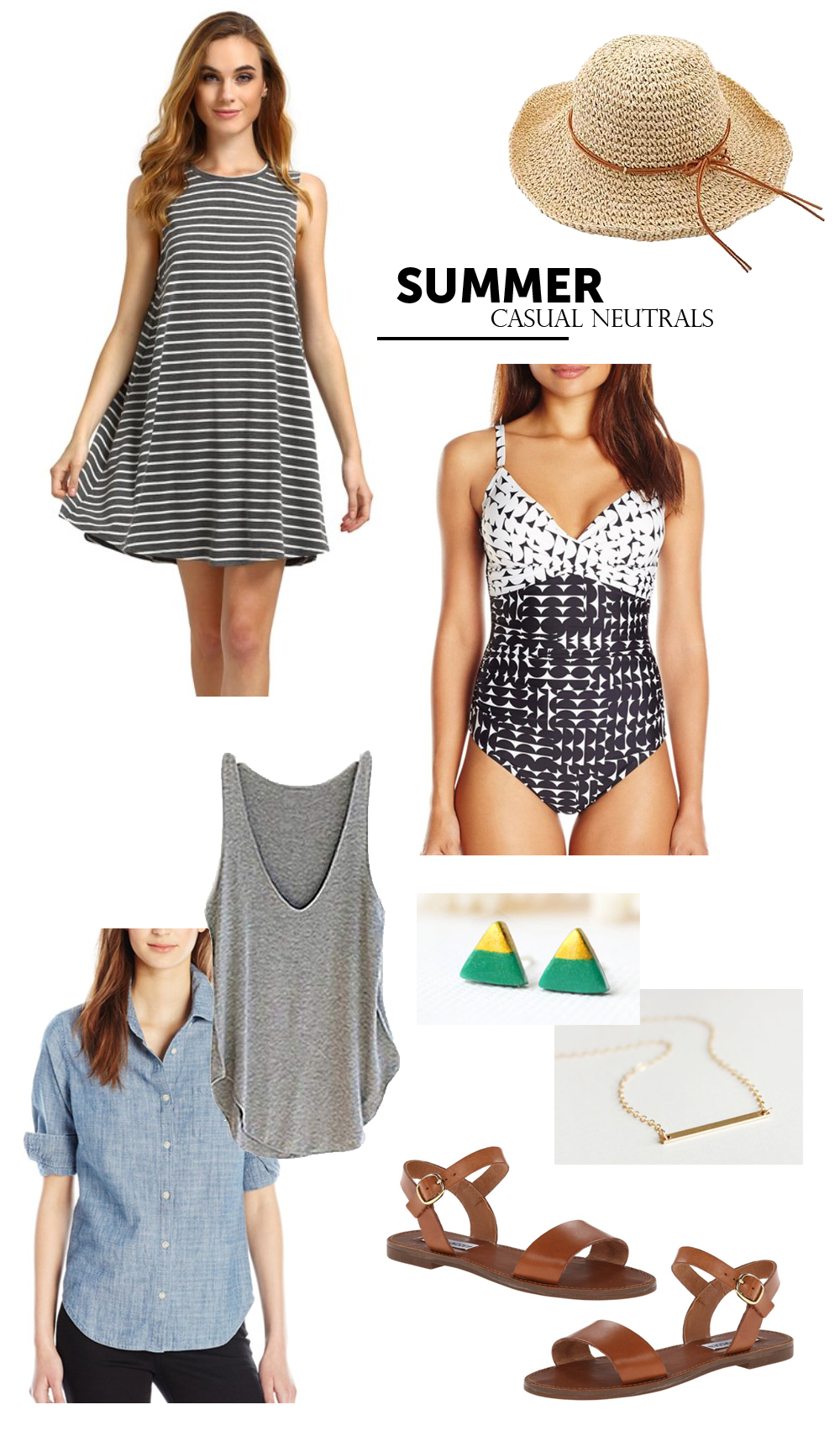 striped dress | single strap sandals (or these ones) | geo swimsuit | straw hat
grey slouchy tank | chambray top | bar necklace | green triangle studs
Happy summer! I'm sharing some of my favorite summer neutral find as a collaboration with Amazon and their growing fashion department. I'm finding these days that I tend to stick to neutrals because they're: easy to mix and match, easy to grab straight from the closet without much thought, easy to create that 'I feel pulled together' sort of look with. I have very little time to plan anything that requires putting thought into an outfit – there's too much goodness to start the day off with than that sort of stress! Thus for whatever reason grays have always, always been a favorite friend in the color department. Doesn't the above grey tank feel just 'easy'? Pair with a simple gold necklace and jean shorts and there we have it. Possibly boring but I'm so cool with that for this summer. Hope that this sunny weather is treating you well!