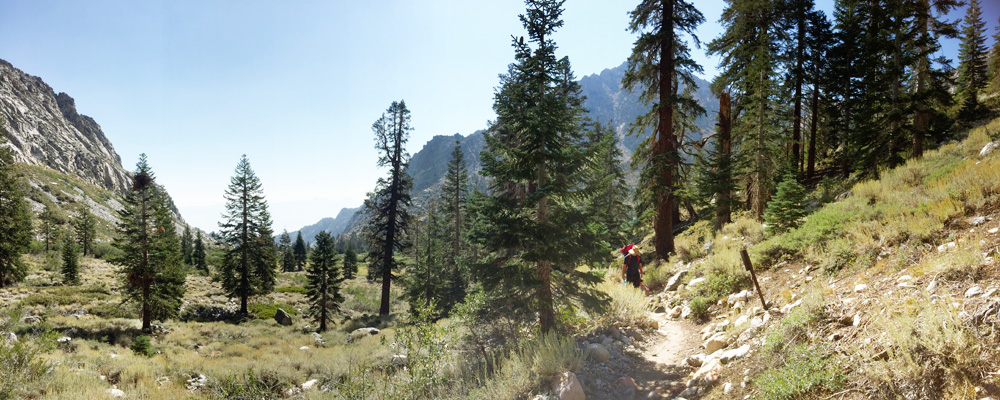 We haven't been on a just-us-five trip in a while. Just our little family unit disappearing somewhere and not coming back until we've experienced a little adventure. At least an experience longer than a weekend. Now that I think about it, maybe not ever? It's been a while since we've grown from four to five. Trips with family and friends are so wonderful, but sometimes you get this itch to get out of town with just your little family. The itch was present and irritating in a good way. So we did.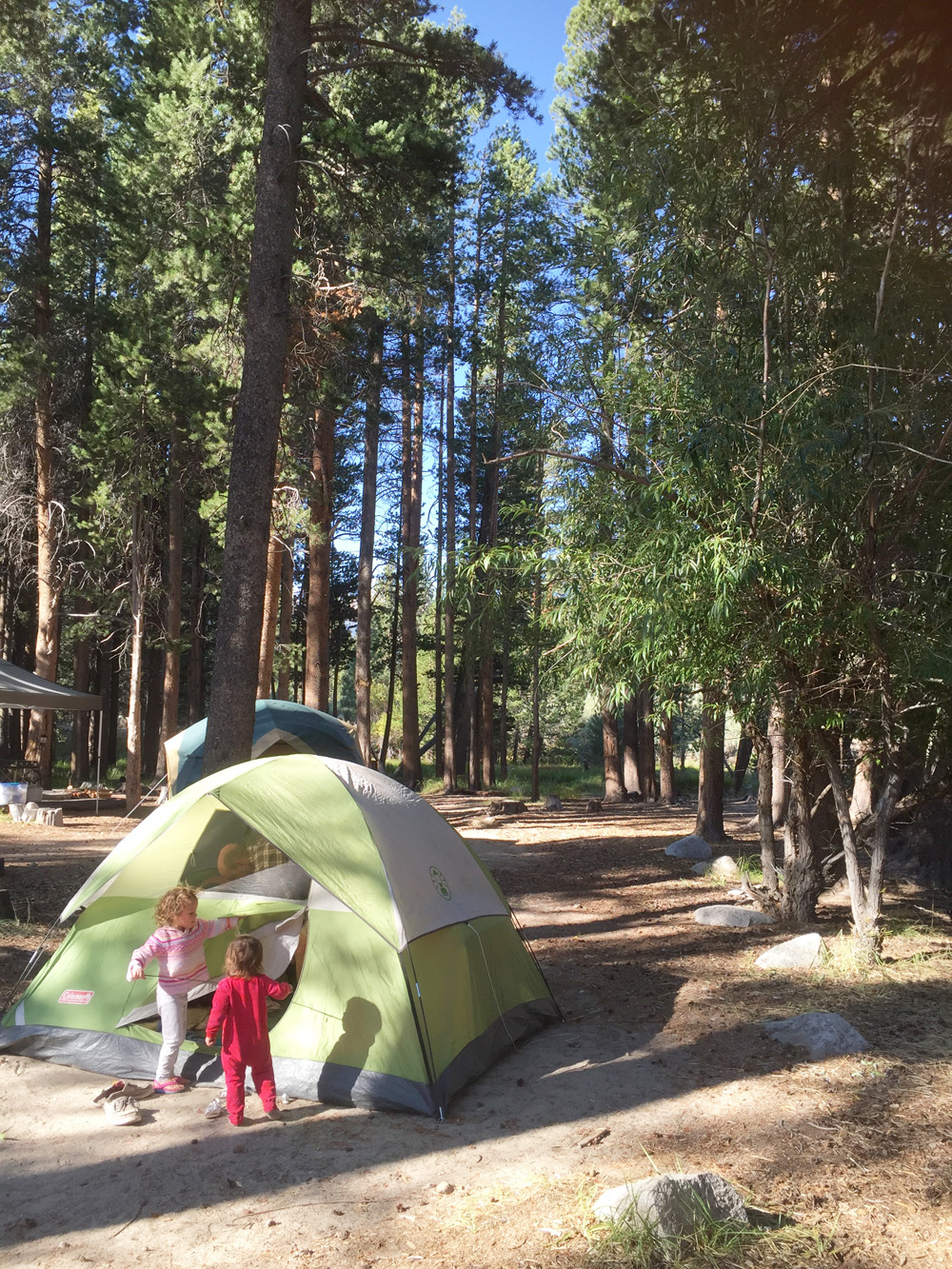 Camping was calling our name. Truth be told, I had originally (and somewhat tentatively) planned a BIG month long trip across a good portion of the western United States. A trip eight months in the making and one that kept me excited with anticipation on what a month on the road might mean. Kevin was going to be transitioning between jobs, I was going to be moving things around myself, this summer felt like a good time to shake things up. Those plans didn't pan out as expected and at first there was a little (a lot) of disappointment that the camping trip of a lifetime was not to be… But we took the nine days we could shuffle together from work commitments and we made the very best of it. We carved ourselves out a decent chunk of the beautiful state of California and dug in our hiking boots. Or tennis shoes. Or water shoes or whatever collection we could throw in the car.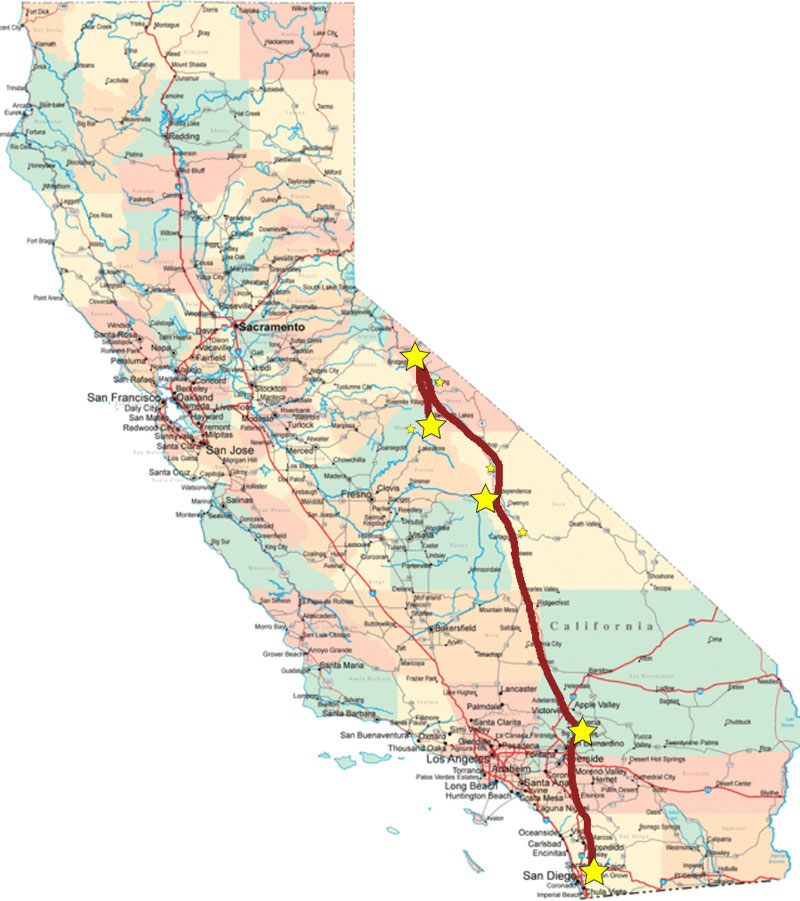 Here's a high level overview of our road trip. The big stars are locations we spent at least one night in (other than the 'start' there in San Diego) and the little stars are for half day or smaller detours off of the route. We began in San Diego, spent four nights at Green Valley Lake (with friends! breaking the rule but so worth it), one night in Onion Valley, two nights in Bridgeport and two final nights near Mammoth Lake.
If you check out the same map from a topography viewpoint, we basically took a very thorough tour of the lower two-thirds of the Eastern Sierras: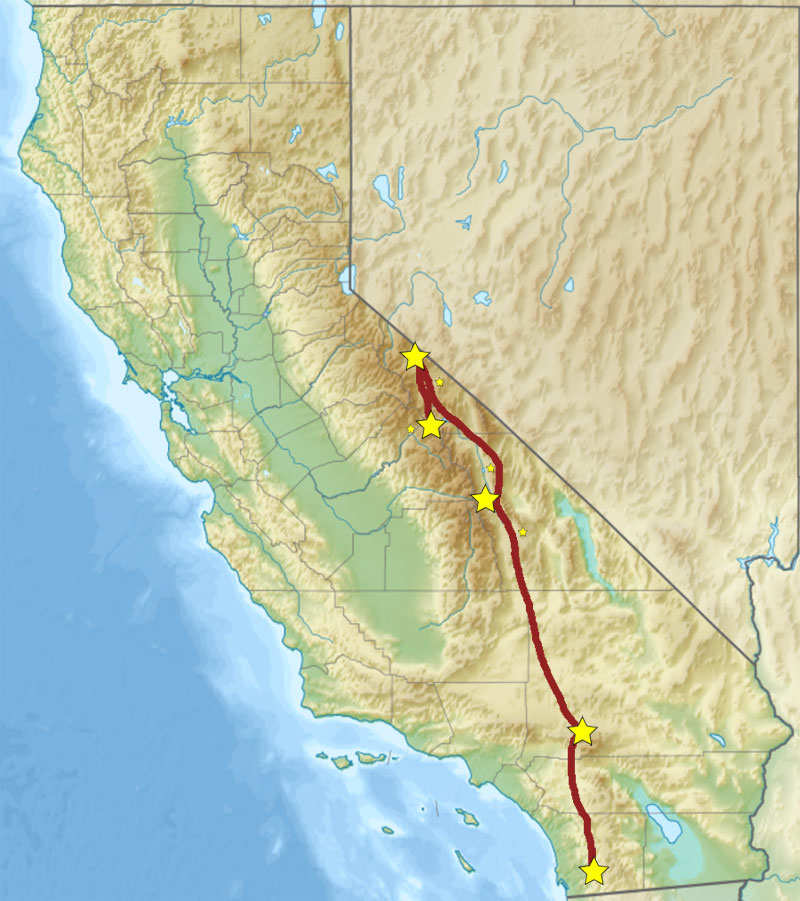 Pictures! Lots of pictures. This is the edited version but that doesn't mean it's short on memory capturing overload.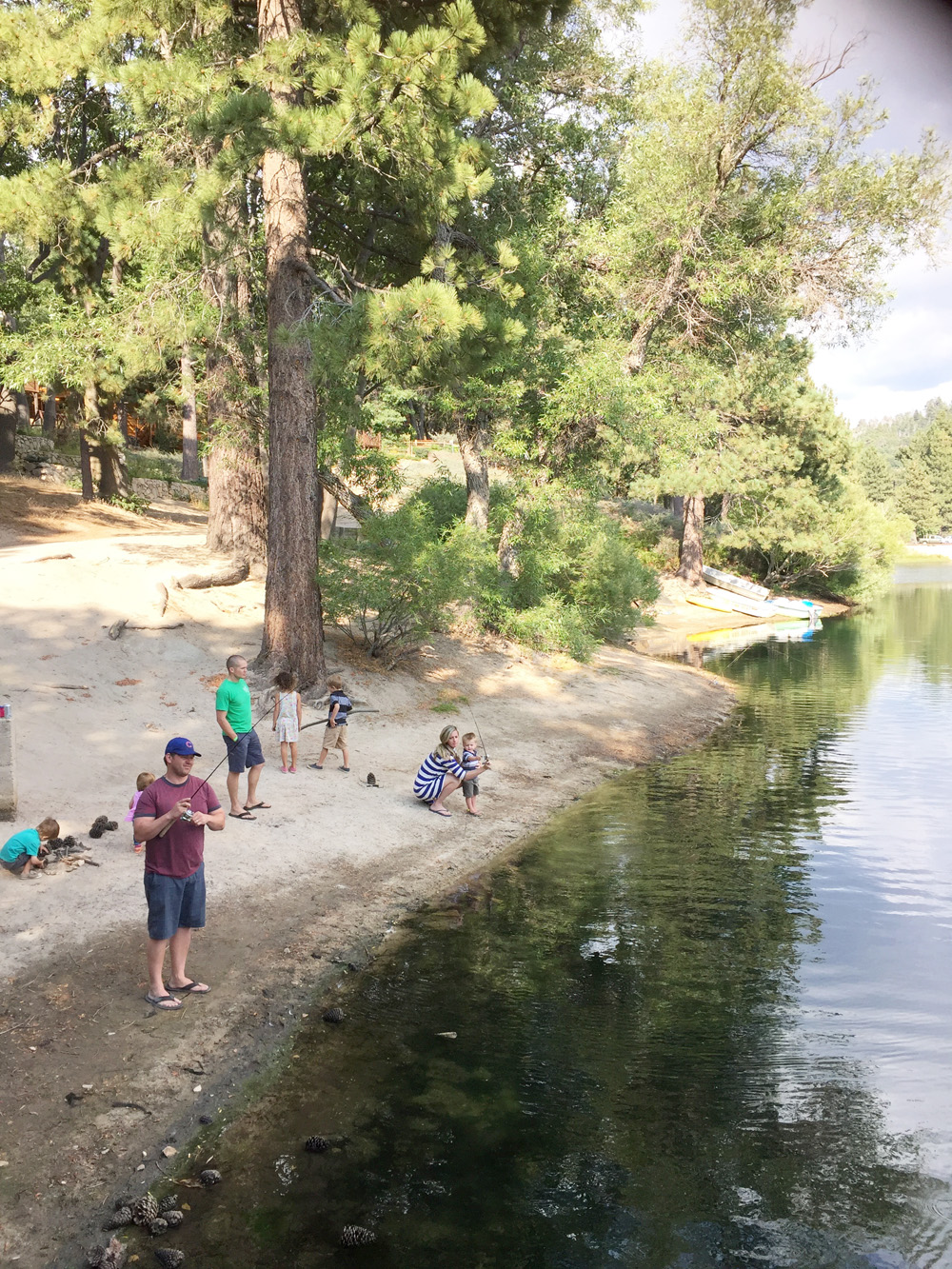 Green Valley Lake sits just outside of Lake Arrowhead and a bit further from Big Bear (for those familiar with the San Bernardino mountains). As an alternative to those bigger lakes, it's much more quaint, offers swimming spots and lots of fishing potential. We rented a cabin with friends and enjoyed the mountain life for four days. There's a malt shoppe (and they spell it just like that), a park and a convenience store in town. There was a tire tree swing and trailheads and paddle boats. It was awesome.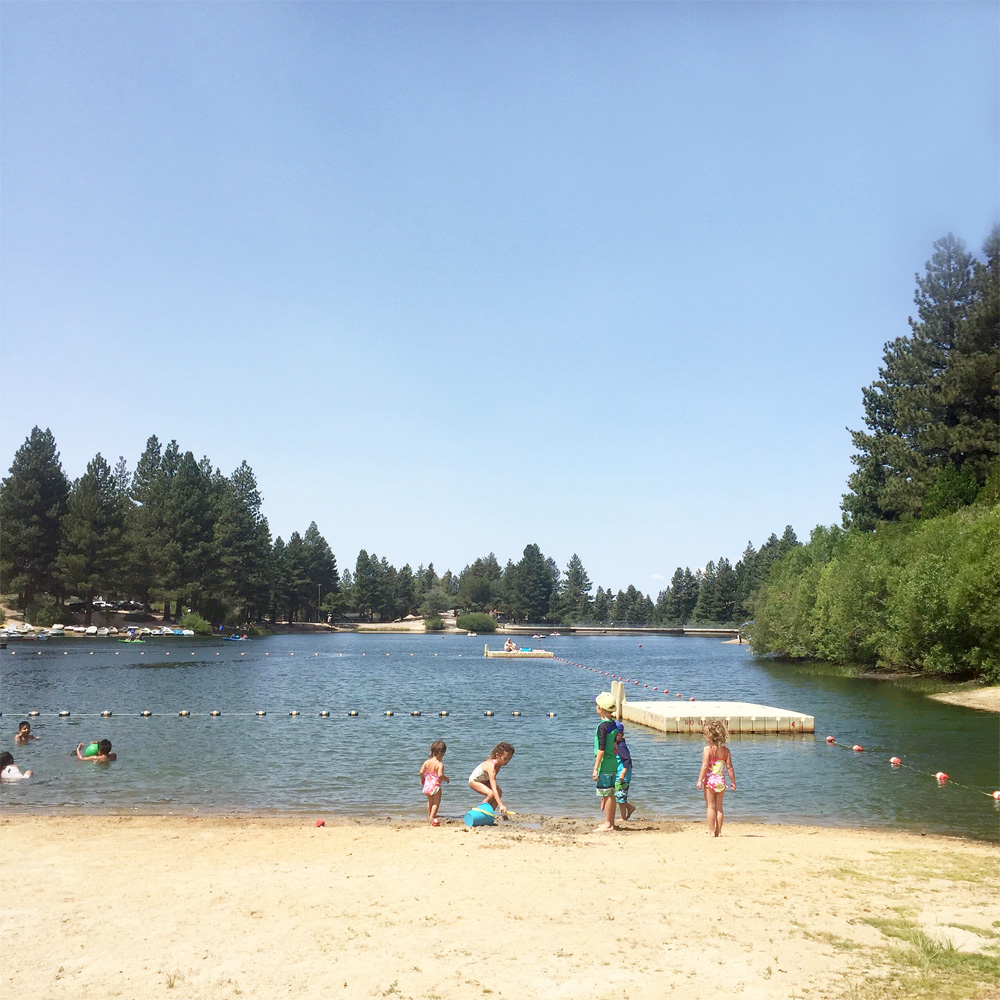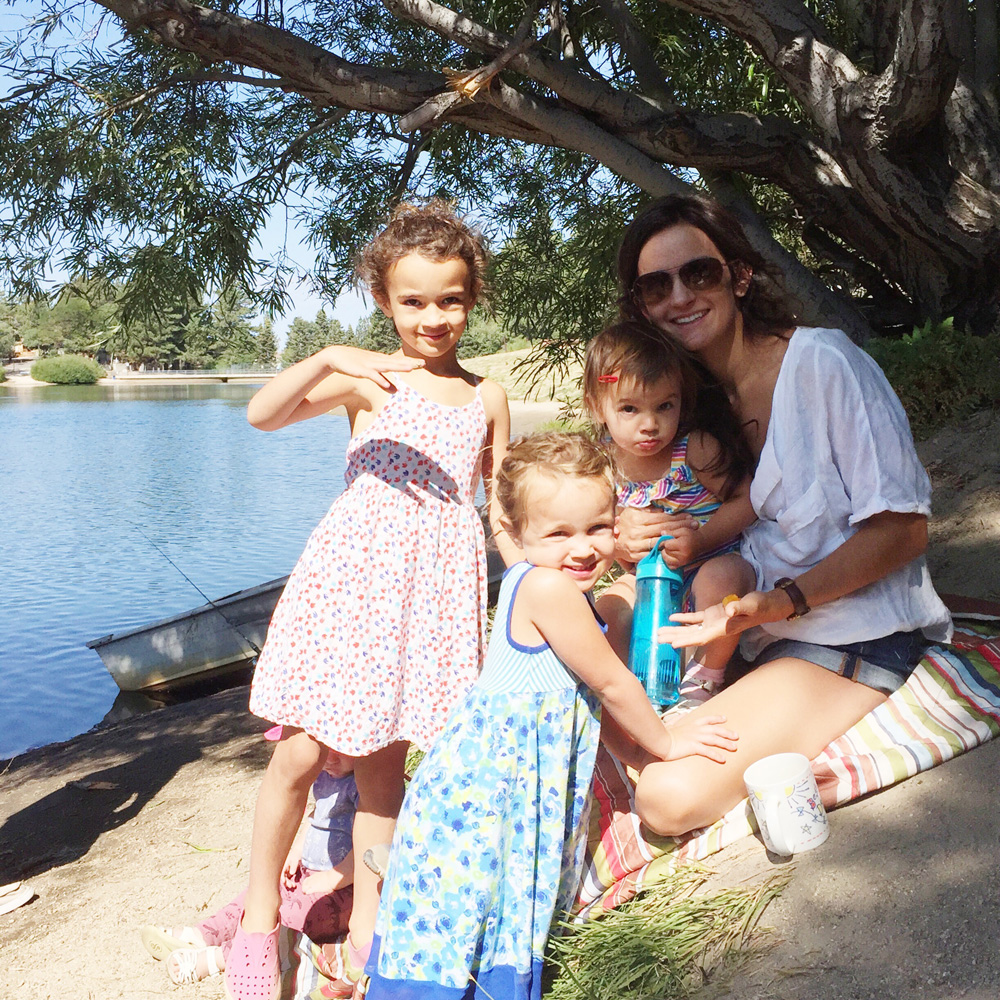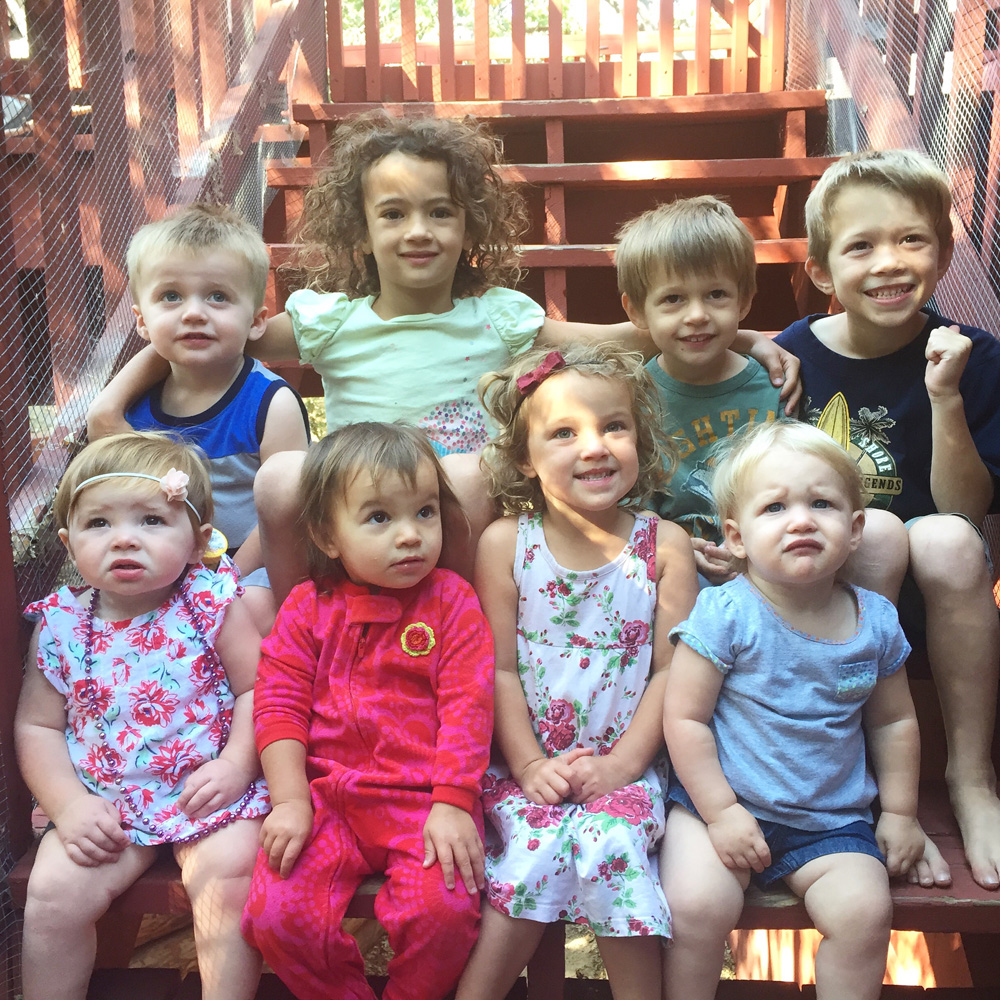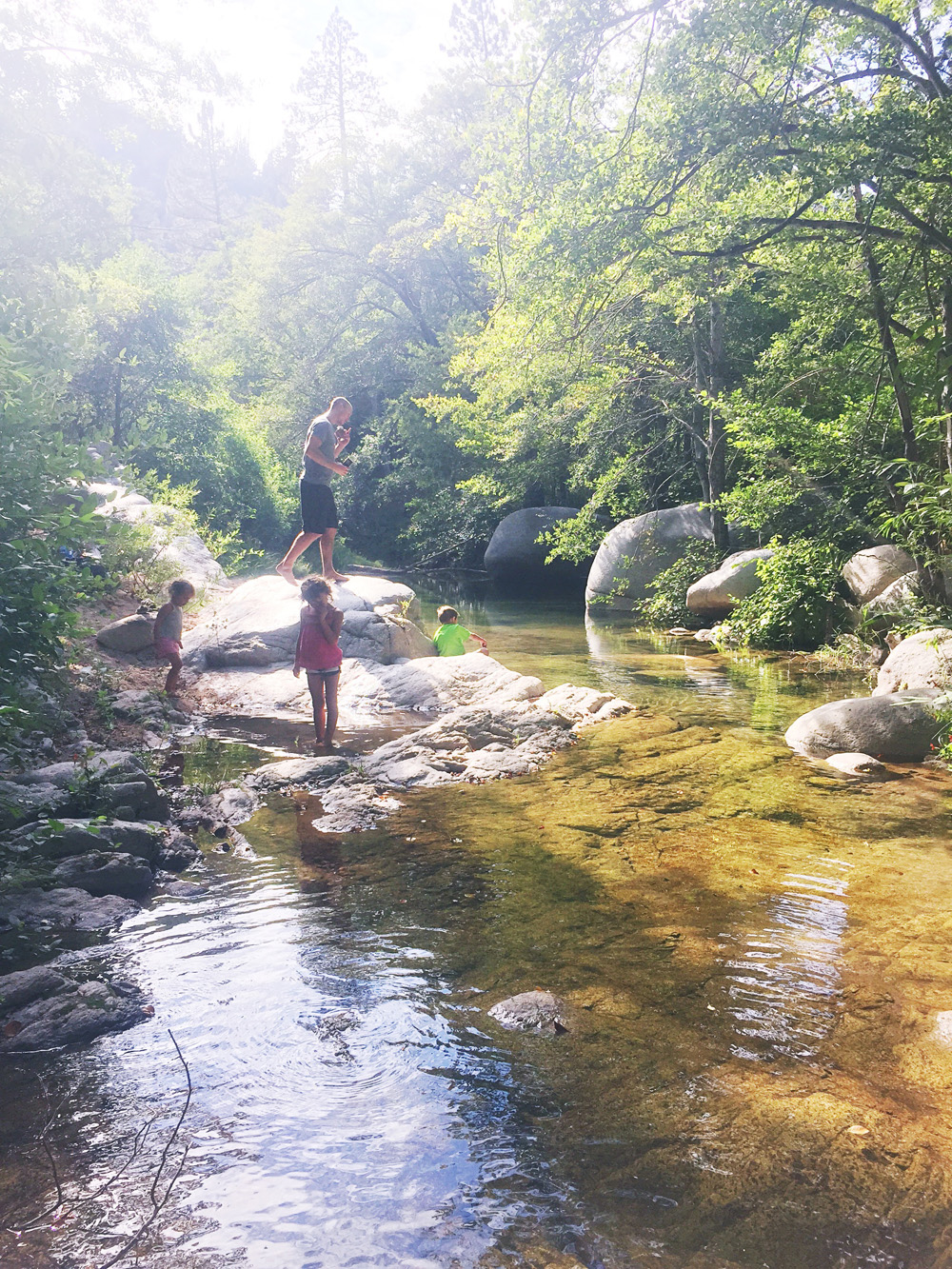 I am pretty sure Liv is picking her nose. But otherwise, wow. Nature, I love you.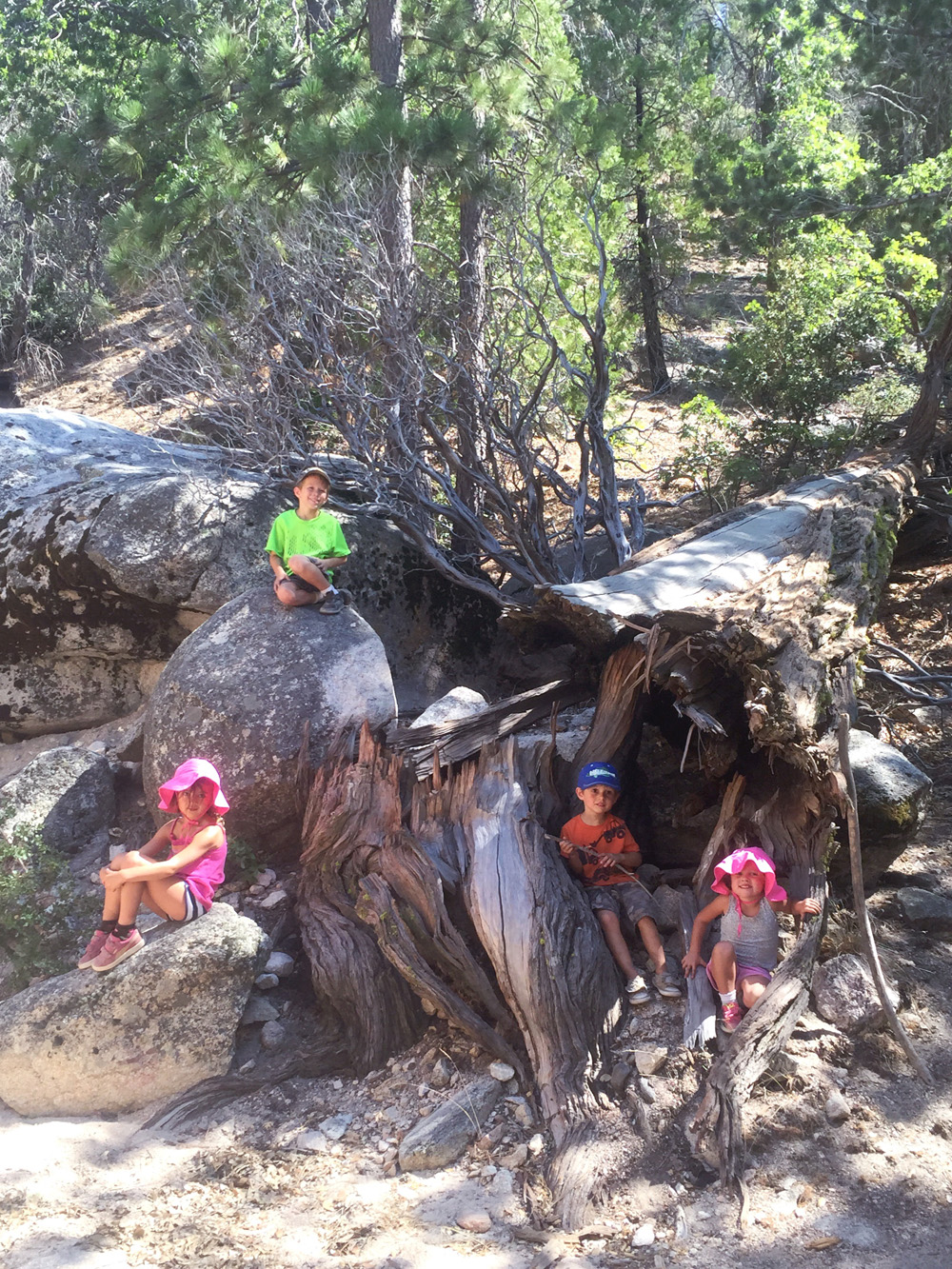 On day four the families departed and we headed north. We had a few destinations in mind but for the most part we left our overnight stays for the next three nights open to whatever we happened upon.
In full disclosure, I hadn't given Highway 395 much credit in the past prior to planning out the footprint of this trip. It's a long, sometimes only two-lane highway through dry desert and even dryer valleys. Visually, from a car, it can be tired and boring, we know it best as the gateway to snow at beautiful Mammoth.
But! Turns out it's actually visually incredible. What's hidden off of that straight and narrow (literally so very hidden) is a mixture of dormant volcanos and richly lush lakes and valleys. One moment you're standing in a dry, dark lava field left undisturbed for millions of years and the next you're hiking into the prettiest green valley you've ever seen. You'll stumble upon huge white calcium deposits from seas no longer present, massive forests (both live and bristly old), incredible waterfalls, historic mining towns and everything in between.
Fossil Falls was a small detour off of the route and one of those treasures marked by only a small, insignificant sign on Highway 395. If you blinked you'd surely drive right past. Even if you noticed the sign there's a small chance you'd turn off with no hint of what there's to find. On this day, we were in the spirit of turning off at small signs.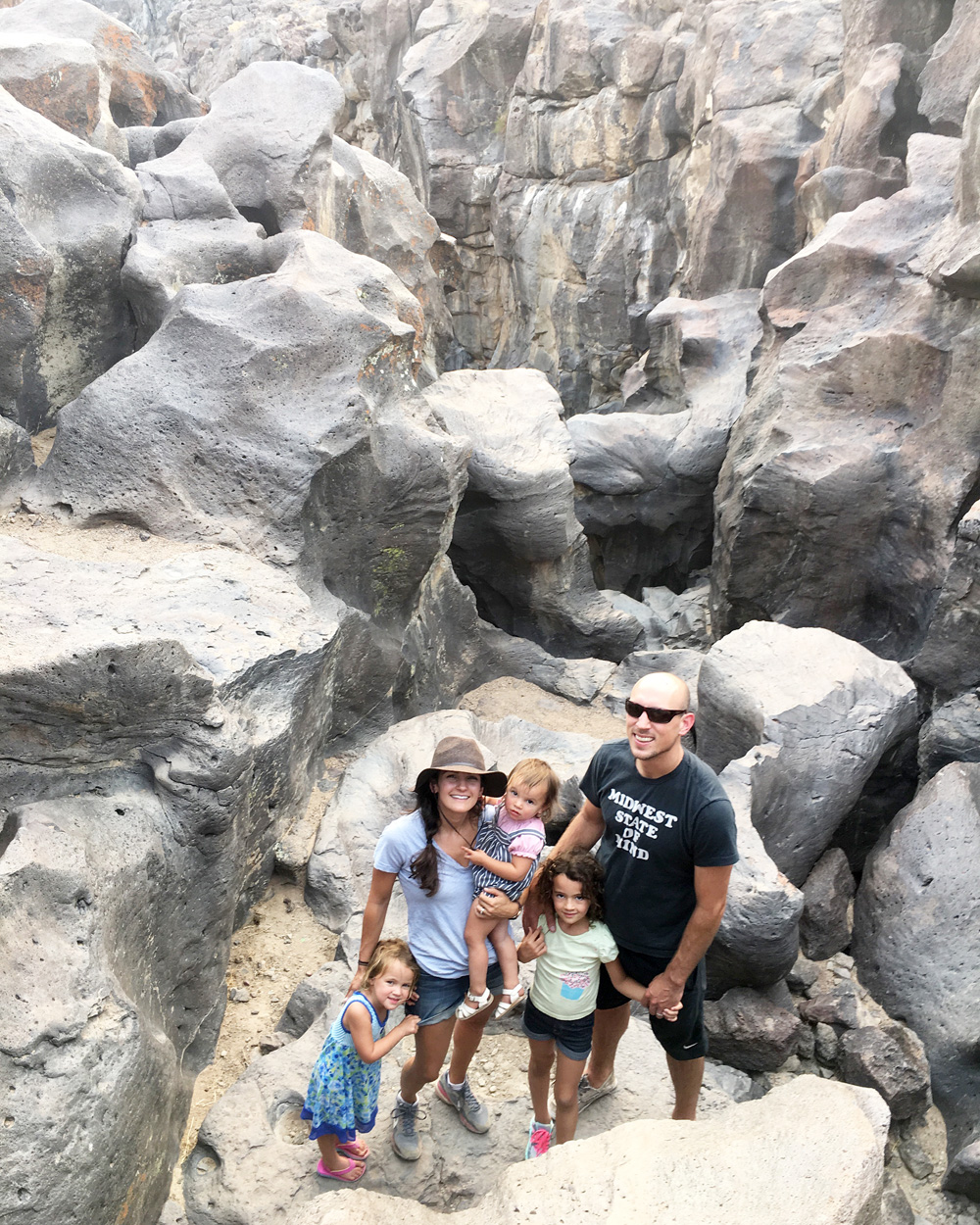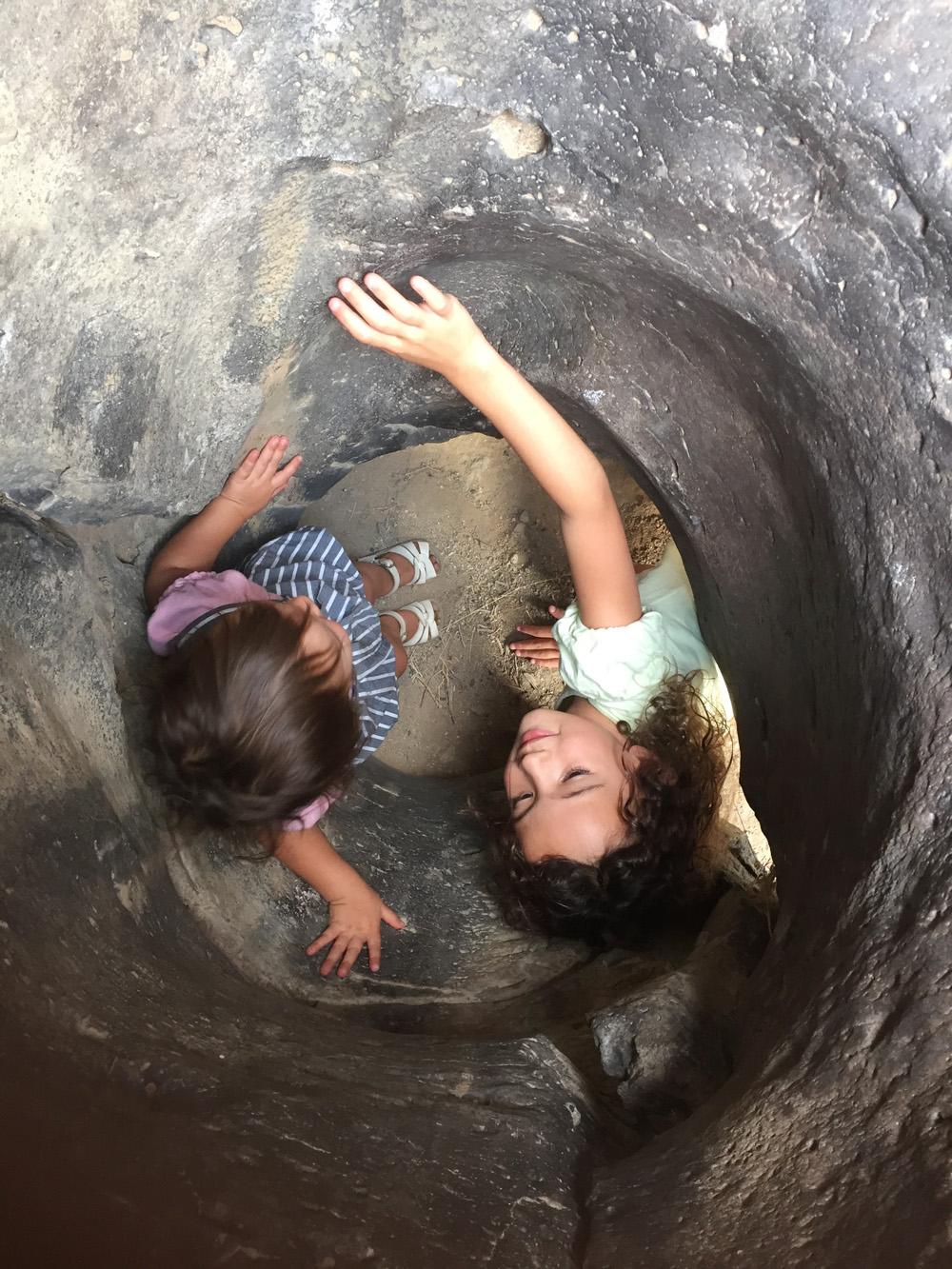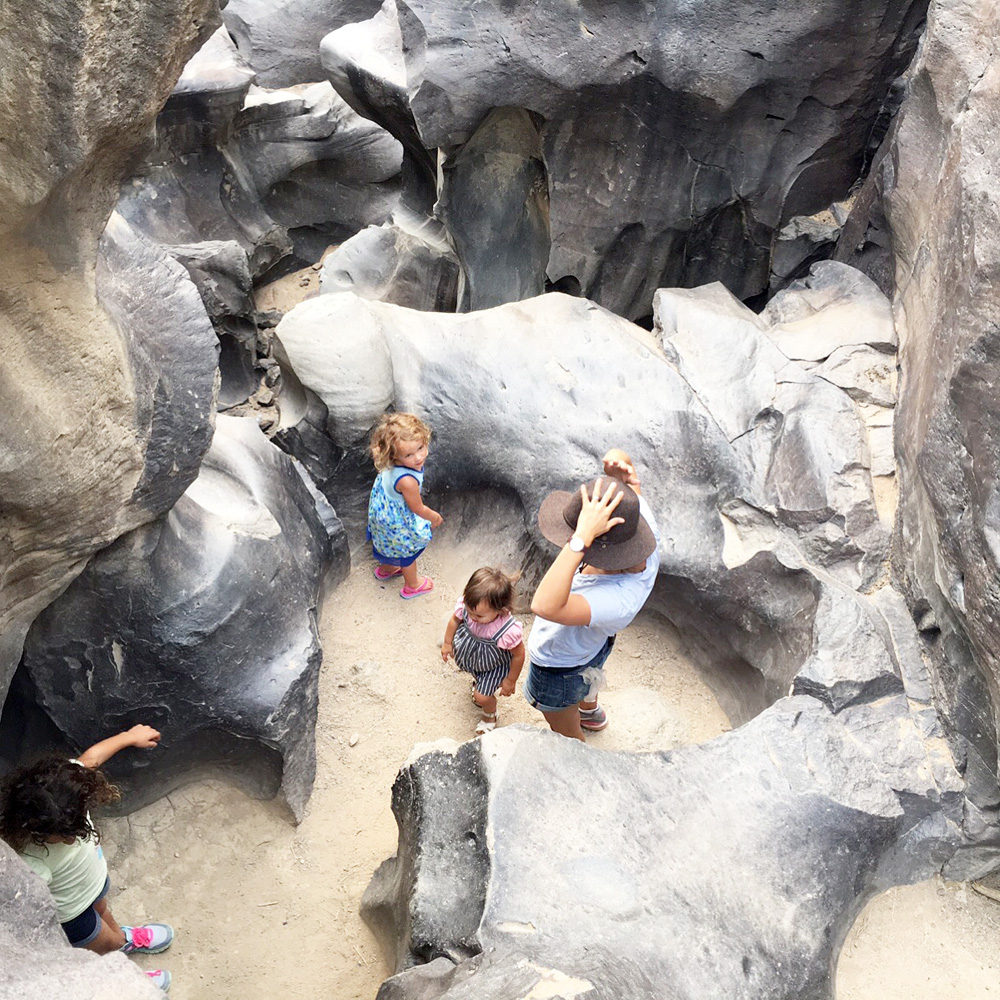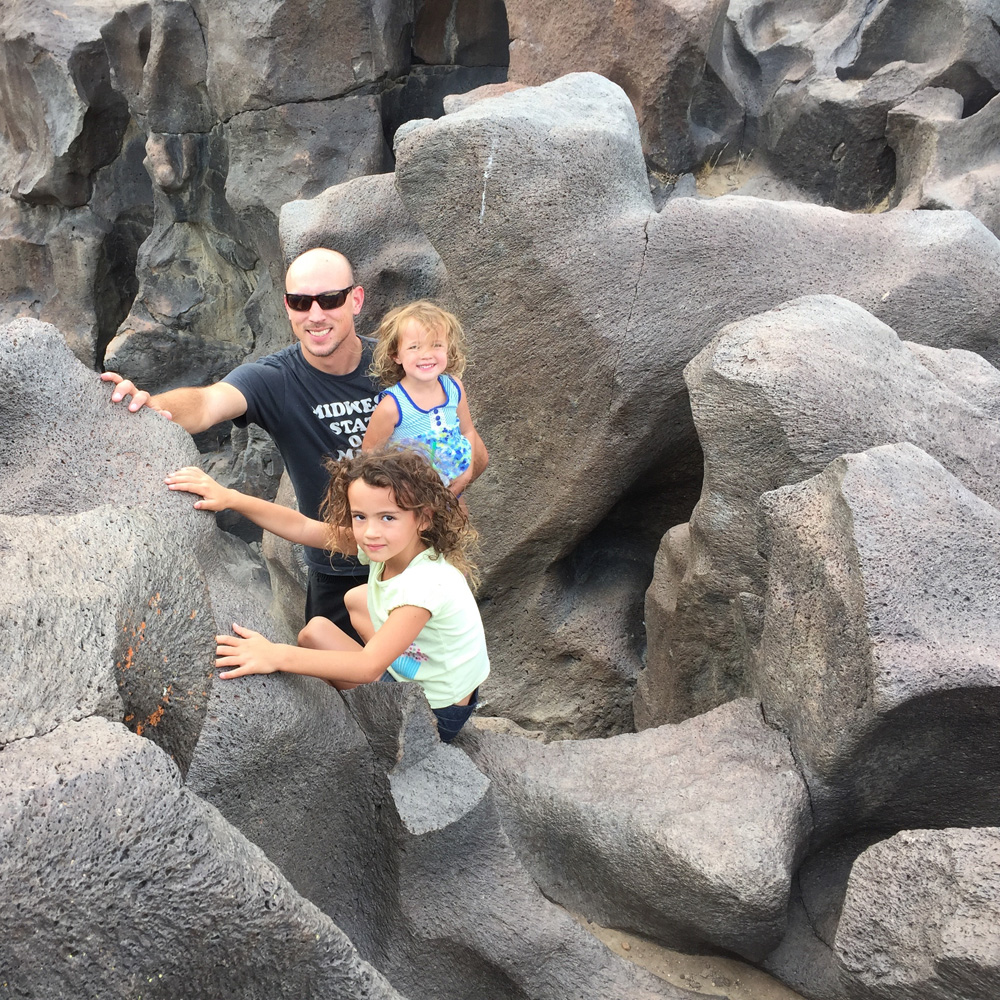 The girls designed an entire home layout in those carved out rocks – 'this is where we'll put our bed and here's where we'll hang our clothes and this is where Bodie (the dog) can sleep'.
Our first actual overnight was in Onion Valley.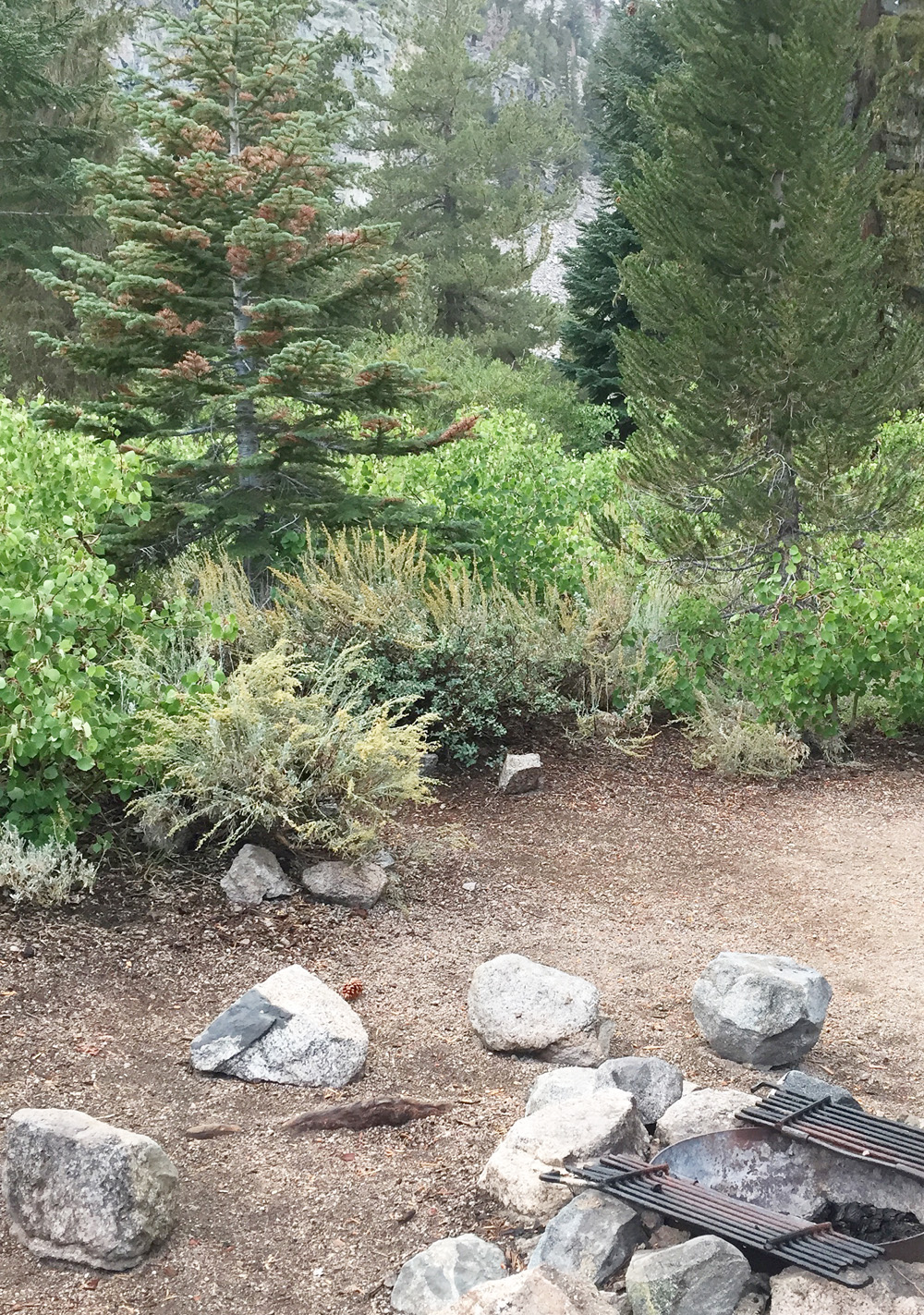 Possibly one of the prettiest campsites we've ever stayed at, we lucked out when they had basically *one* unreserved spot on a Tuesday evening.
The next day we hiked to the nearest lake and reminded the girls of what it means to use those legs.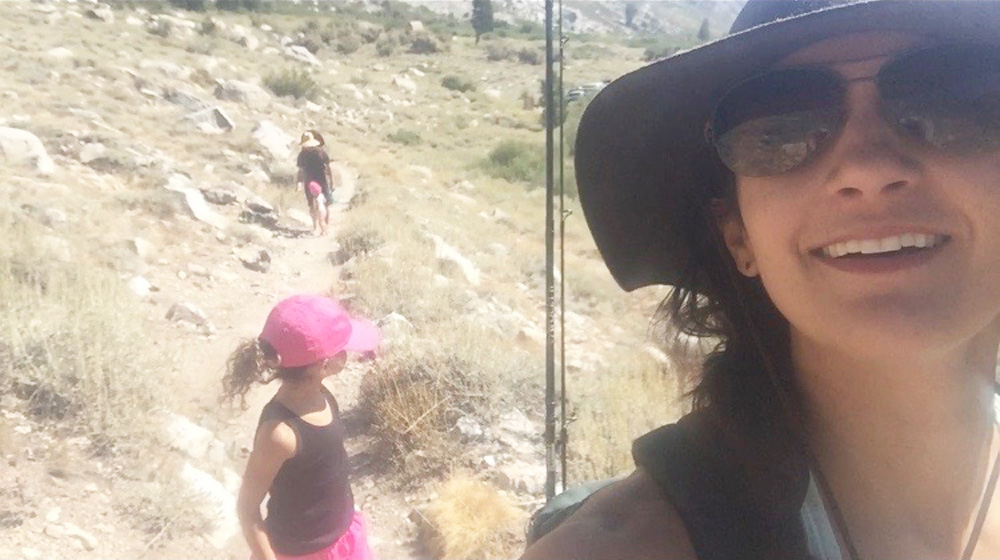 And also, what nature looks like up close when you're willing to go find it.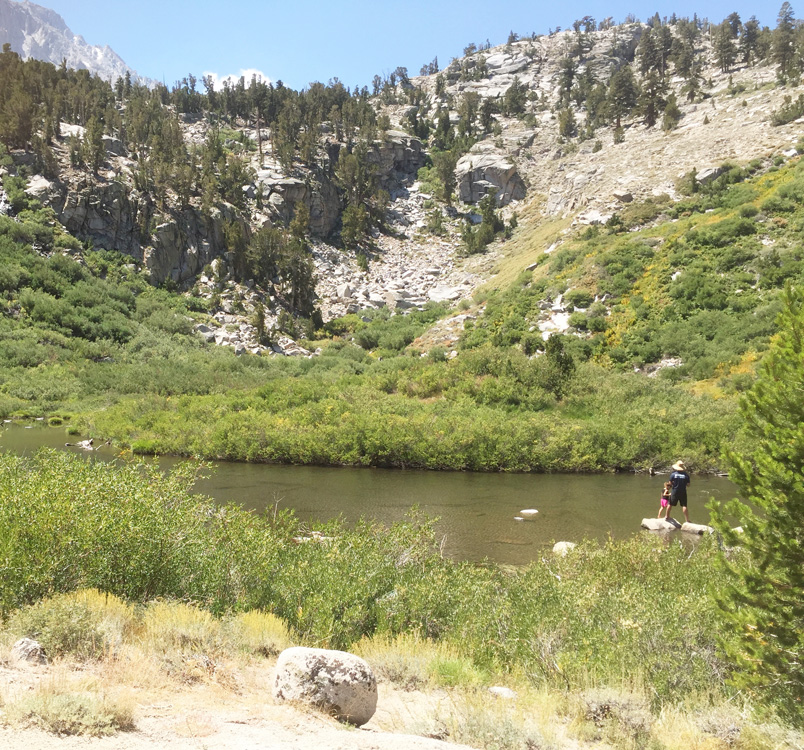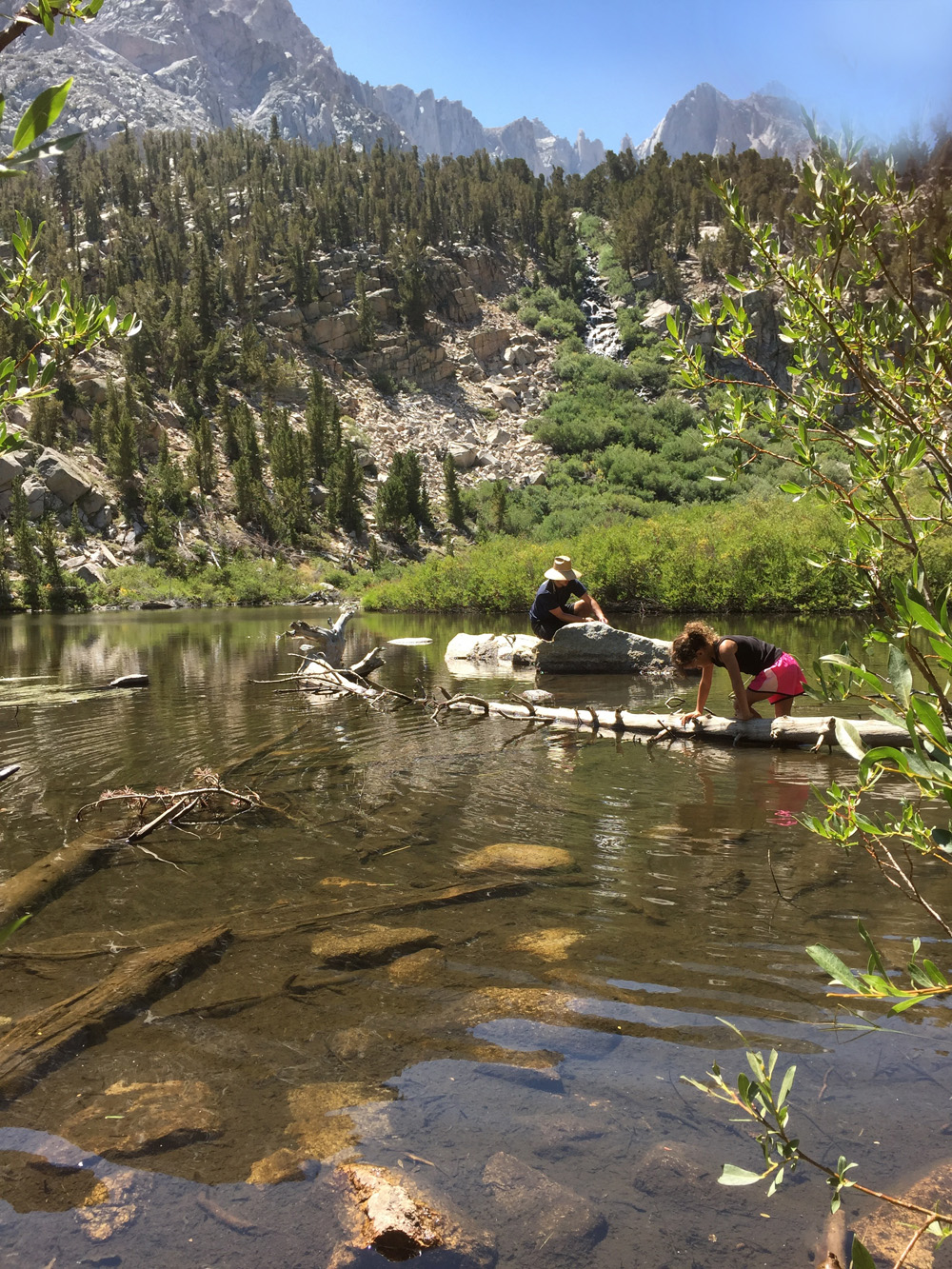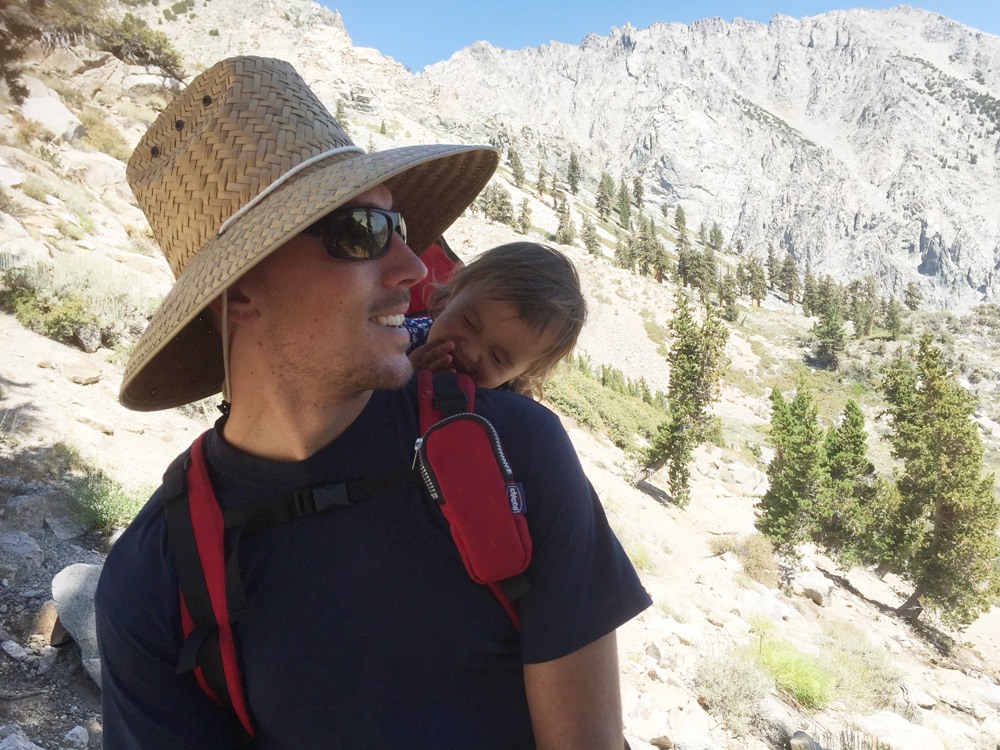 The next day we packed up and drove four hours north to Bridgeport. In the mornings we did a little of this…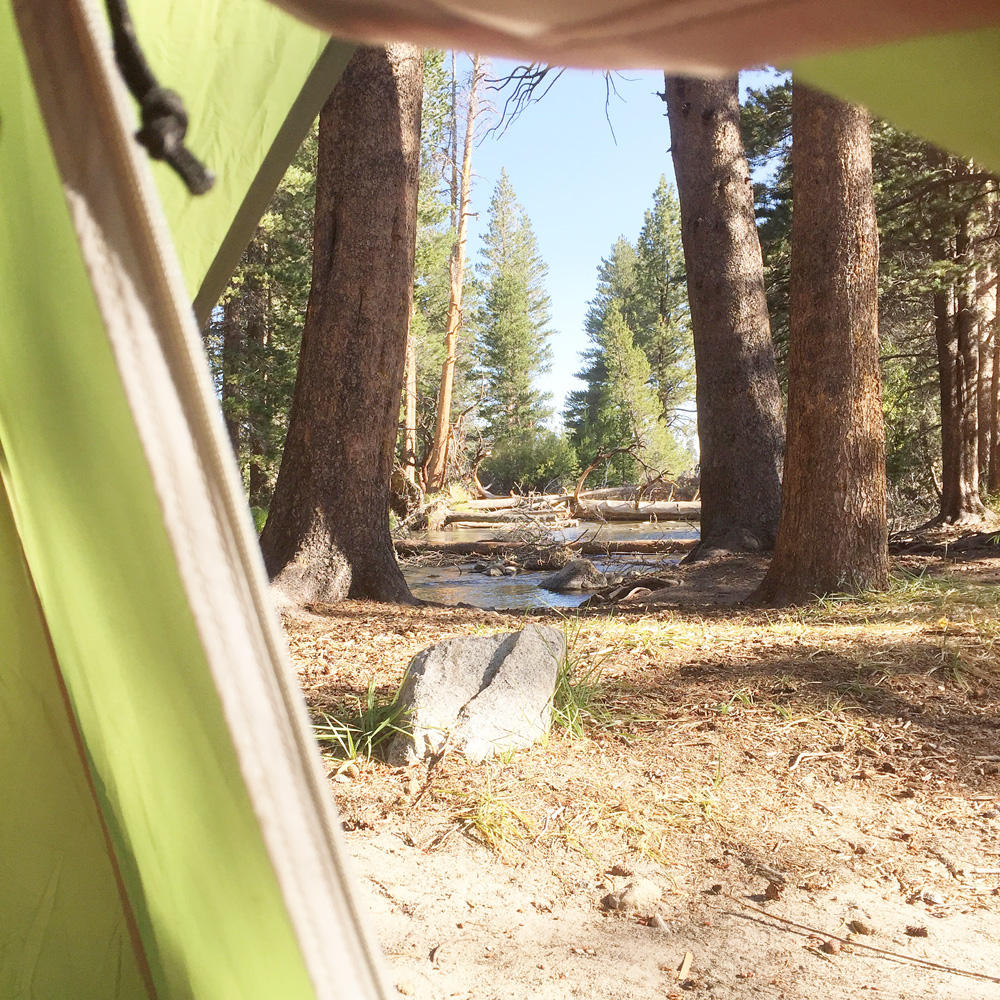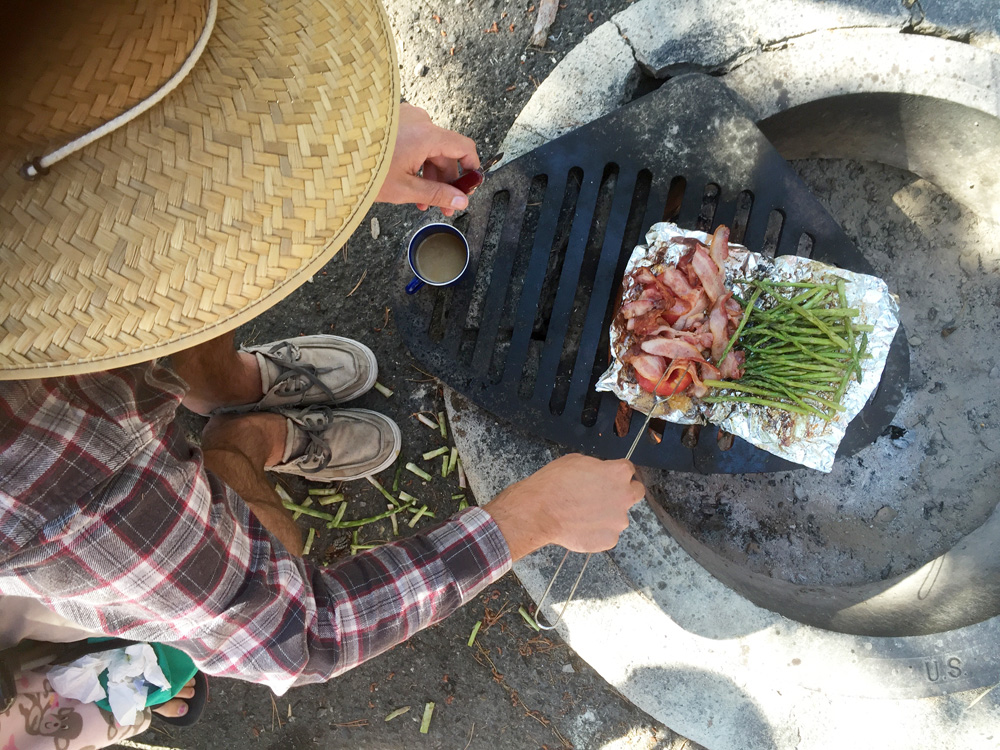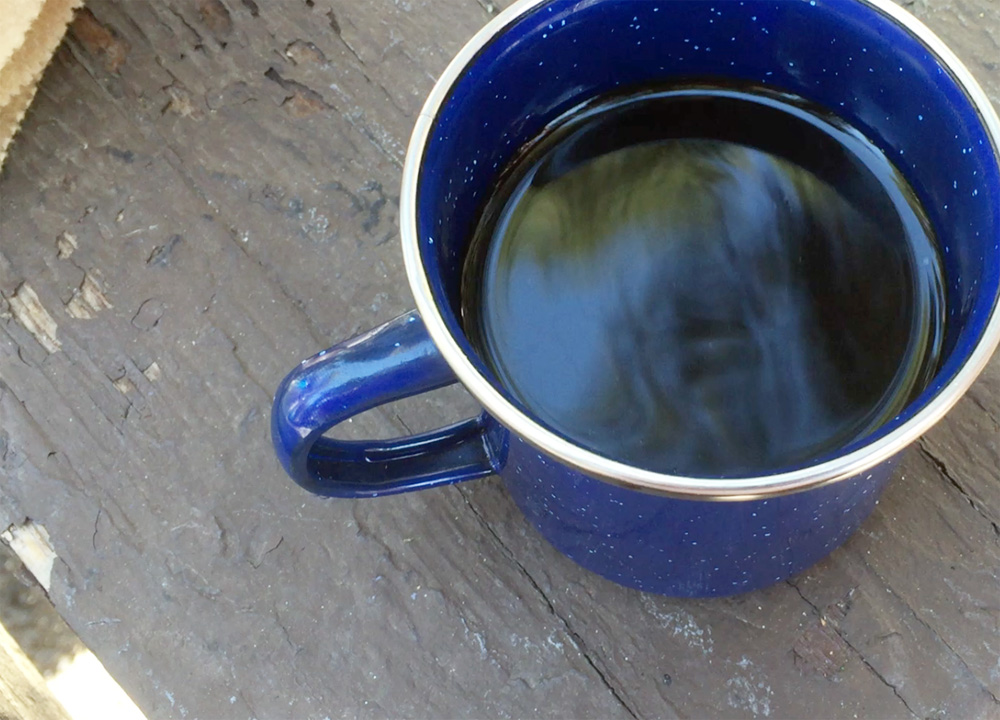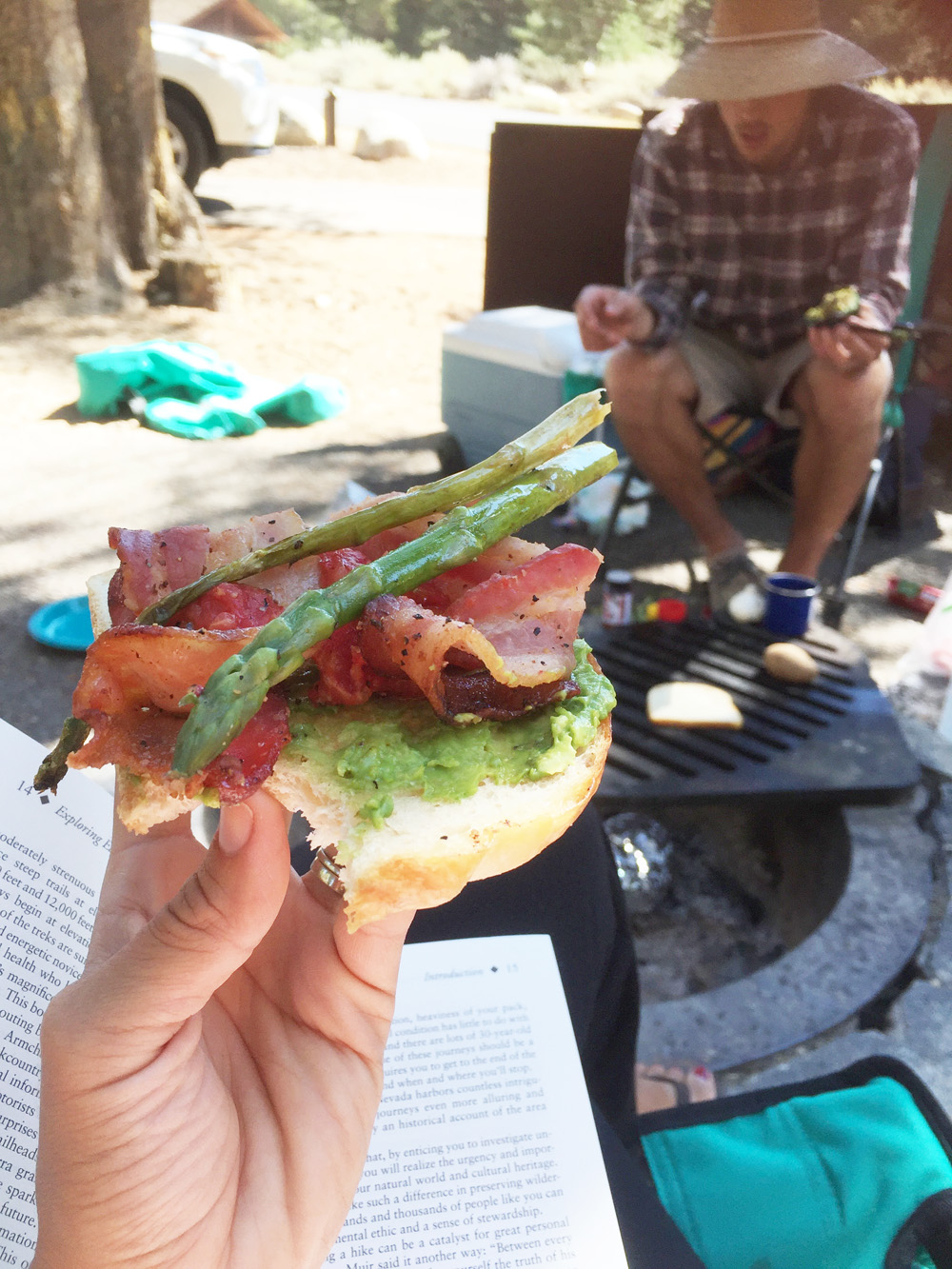 And at night a little of this…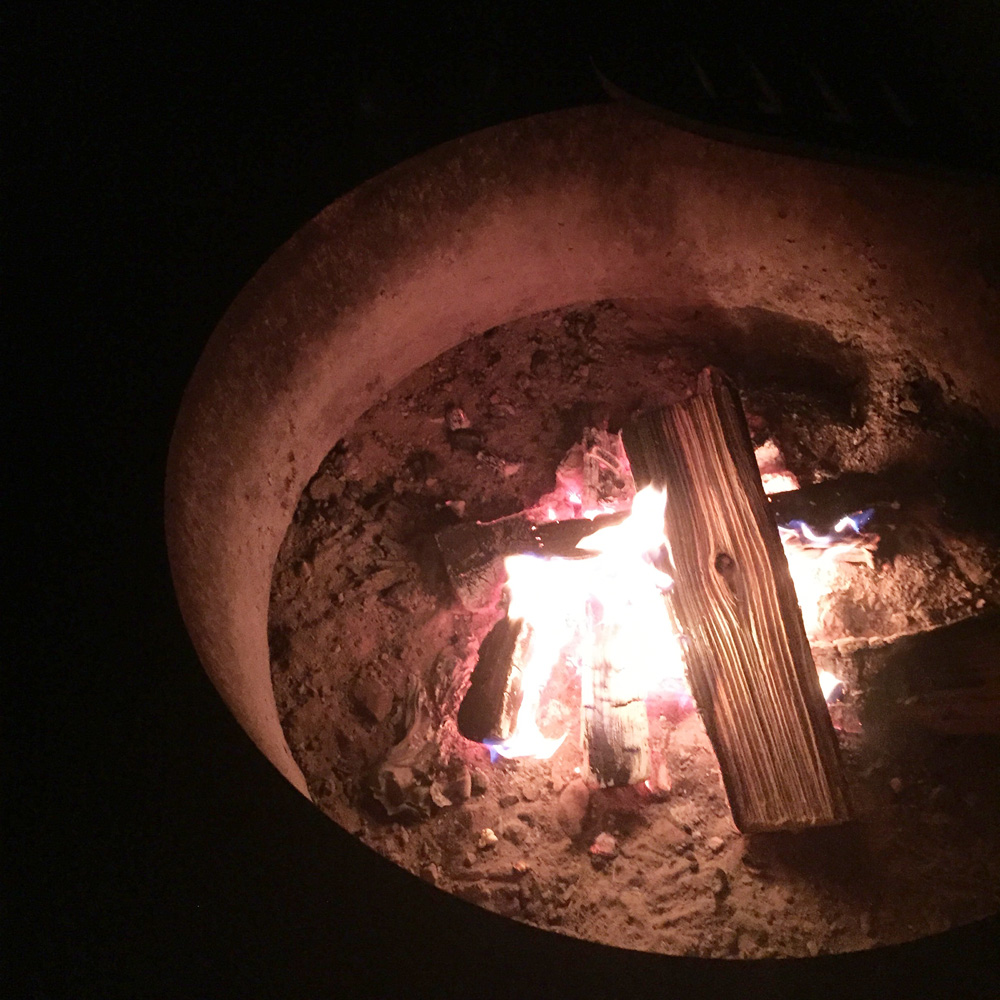 With lots of this in between…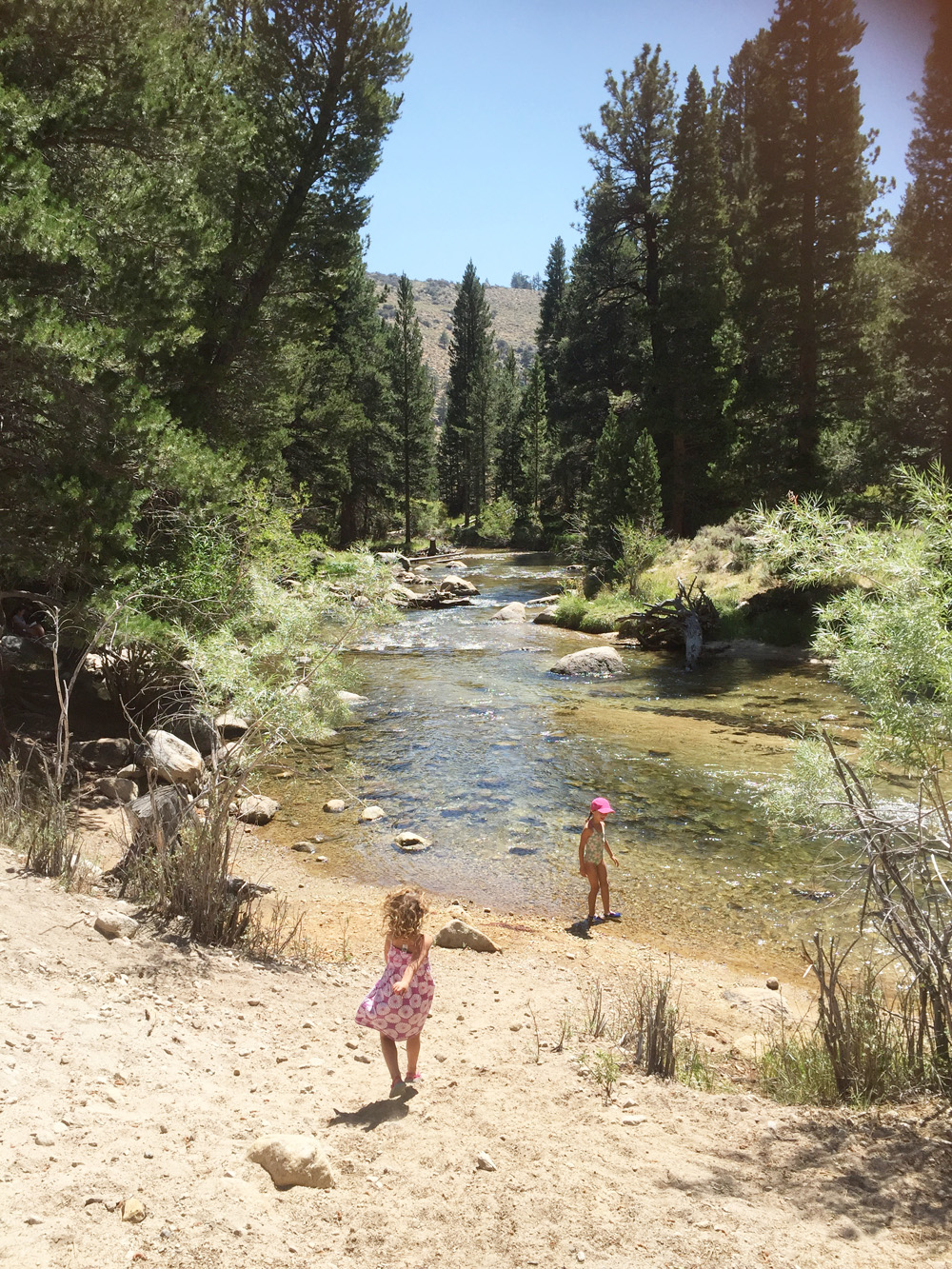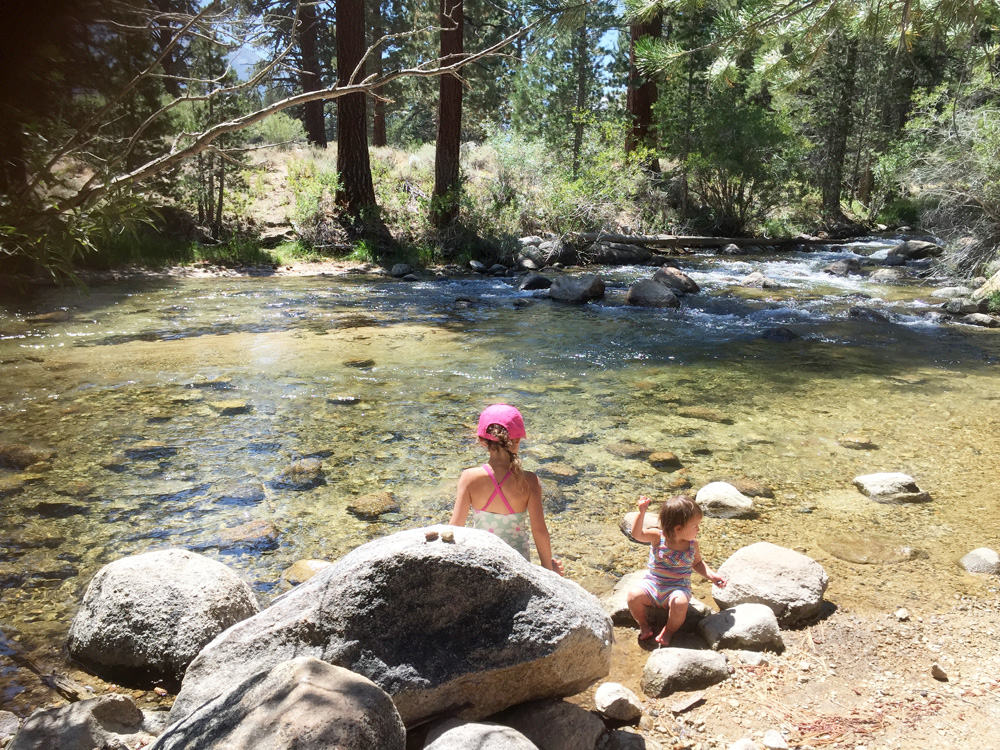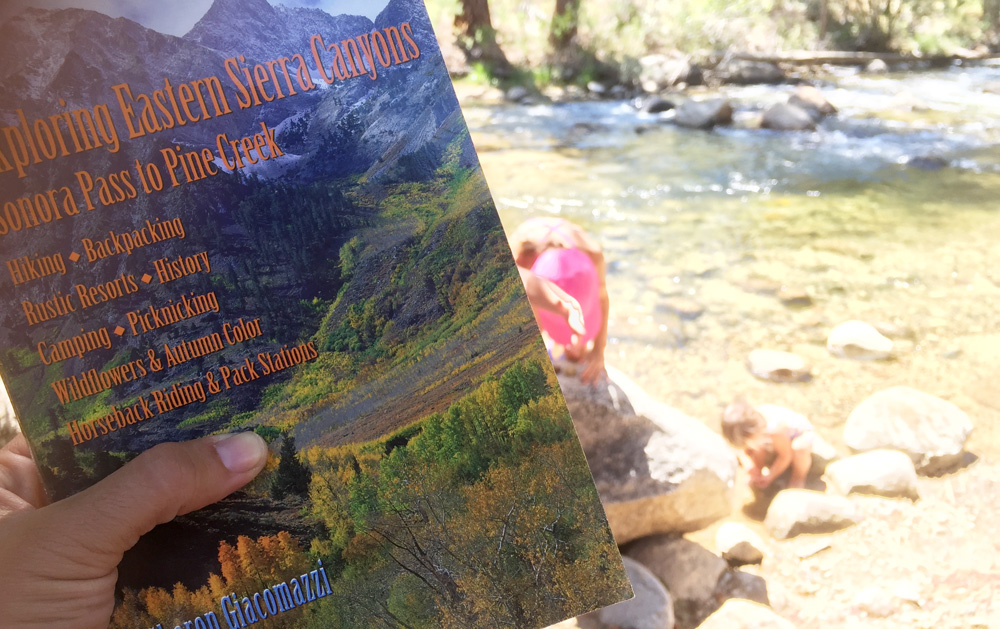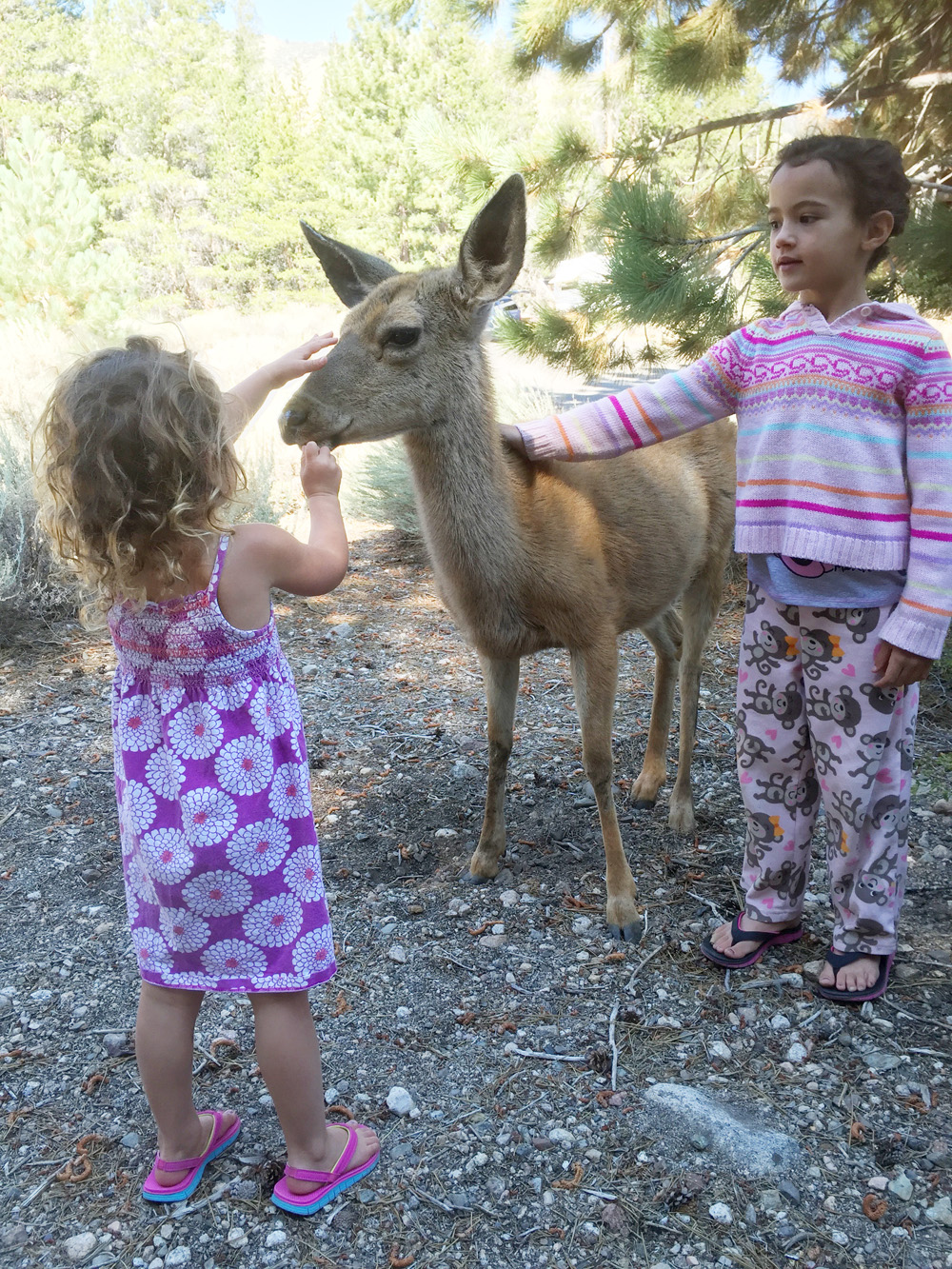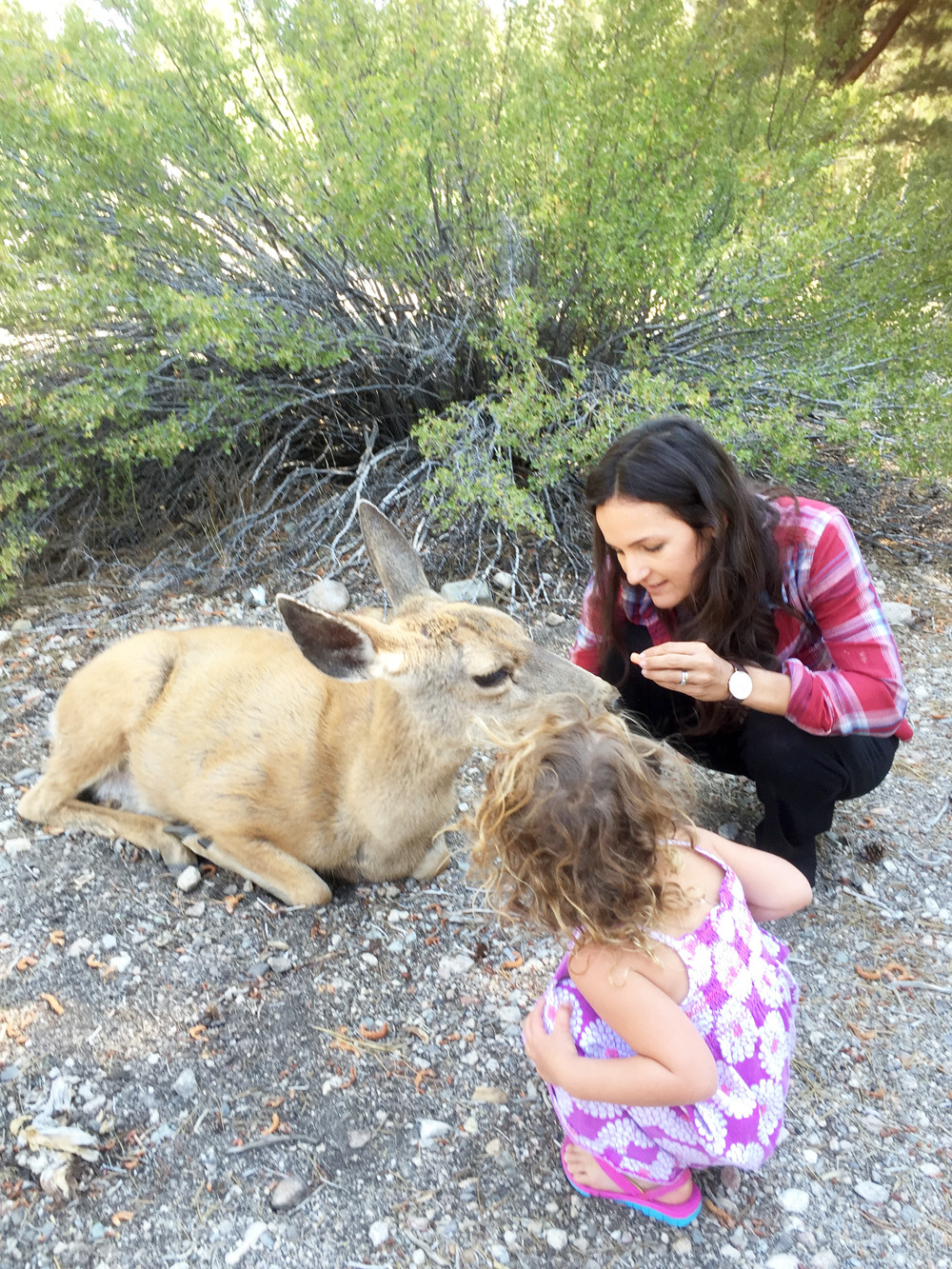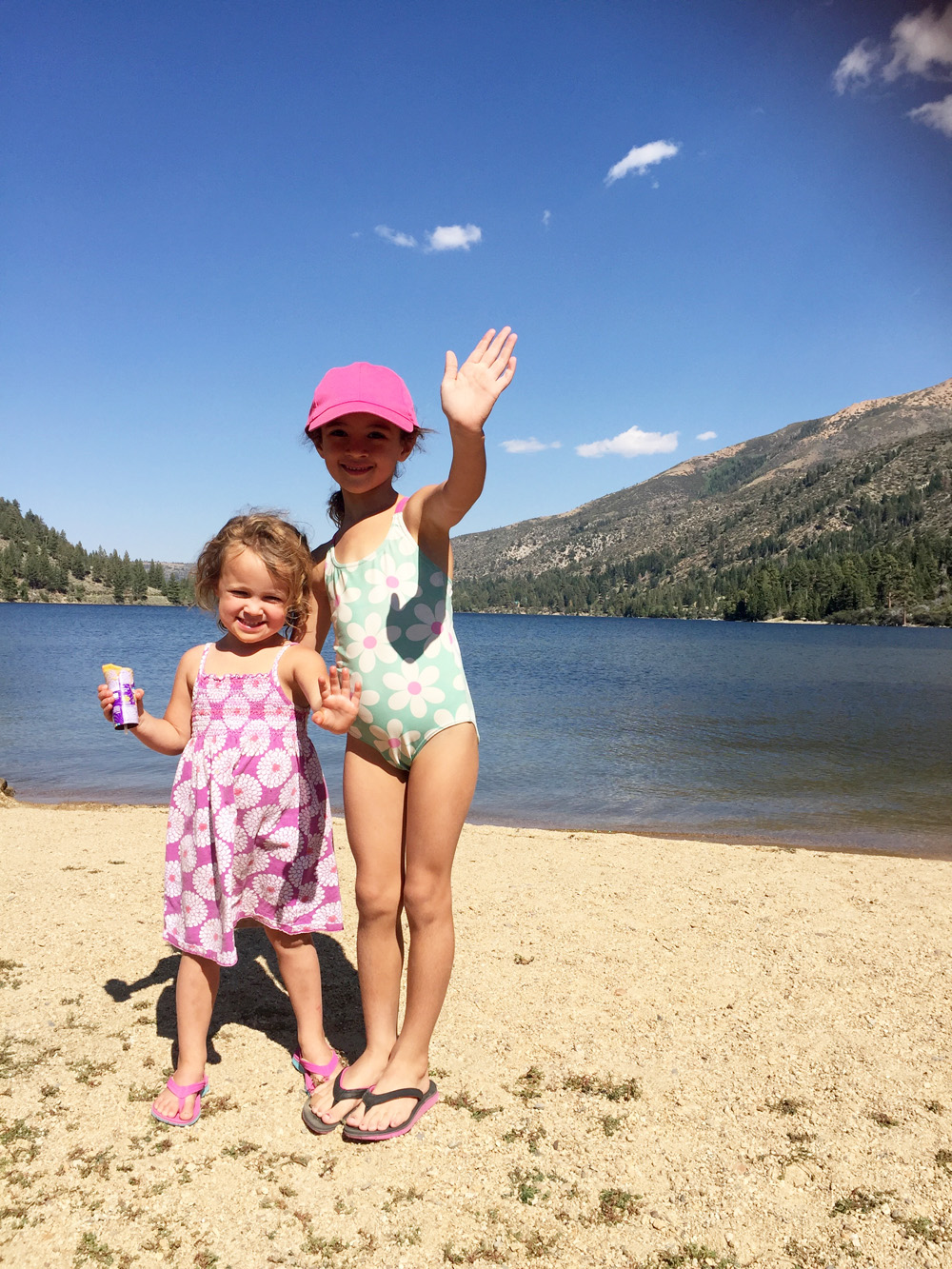 We camped at Robinson's Creek in Bridgeport near Twin Lakes. Hands down the beautiful lakes of Bridgeport are some of the most glorious I've ever seen and the camping was straight out of a National Park's guidebook in terms of beauty and natural abundance. We didn't actually visit any National Parks (despite it being the Centennial birthday during our trip!!) but we were right behind – just on the other side of the mountain – of Yosemite and King's Canyon for almost our entire trip. Hence the amazingness. I would build a little homestead and take our girls here every weekend if it weren't for the nine hour drive. This part of California is so unique I think in large part because it is so hard to access. Huge mountains on one side, barren desert on the other… you have to love a good car ride.
Side note: world's friendliest momma doe (two babies trailing behind) makes the rounds at Robinson's Creek campground. Also, make a reservation 90 days in advance online – we didn't but as the camp host mentioned 'we were just about the luckiest campers to stumble upon a spot'.
After three days of incredible camping we headed south a bit and on our way spent an afternoon at Bodie, a mining town abandoned to the dust around 75 years ago (but really its hey day was over 150 years back). If you love a good Laura Ingalls Wilder book and fantasize about what it was like to be a cowboy then you've stumbled upon the perfect museum. With almost an entire town still standing and still actively displaying its everyday life (think schoolhouse filled with desks and books and globes and saloons with glasses still on the shelf), it's like a big warm embrace of really fascinating California history. Oh I love this stuff.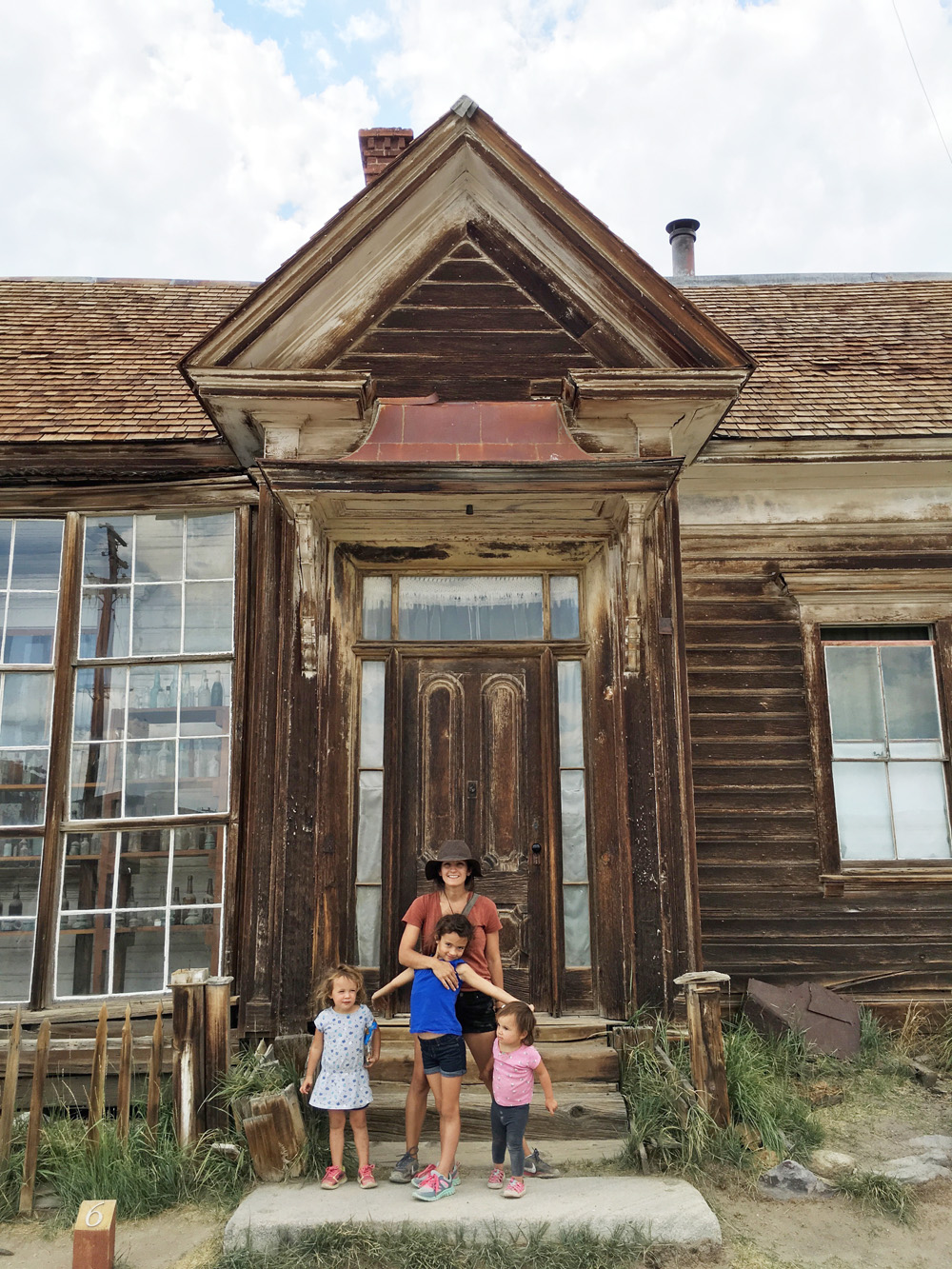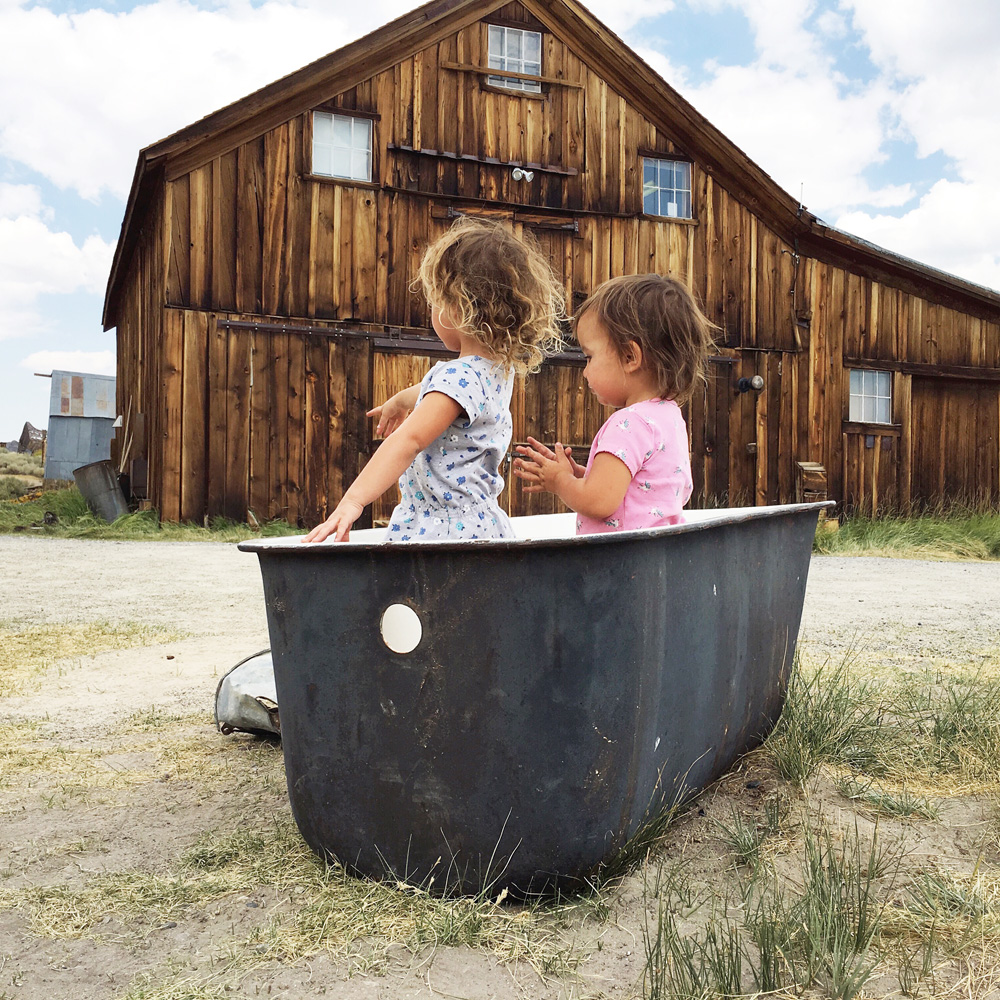 Then there's Mono Lake. The 'sister' to Salt Lake City, this beauty gives the impression that you've landed on Mars. Or Mercury? or Venus?
Salt deposits called Tufas have been revealed after years of draining the lake to serve Southern California water needs. They've put a cap on the draining but the salt formations now visible are other-worldy.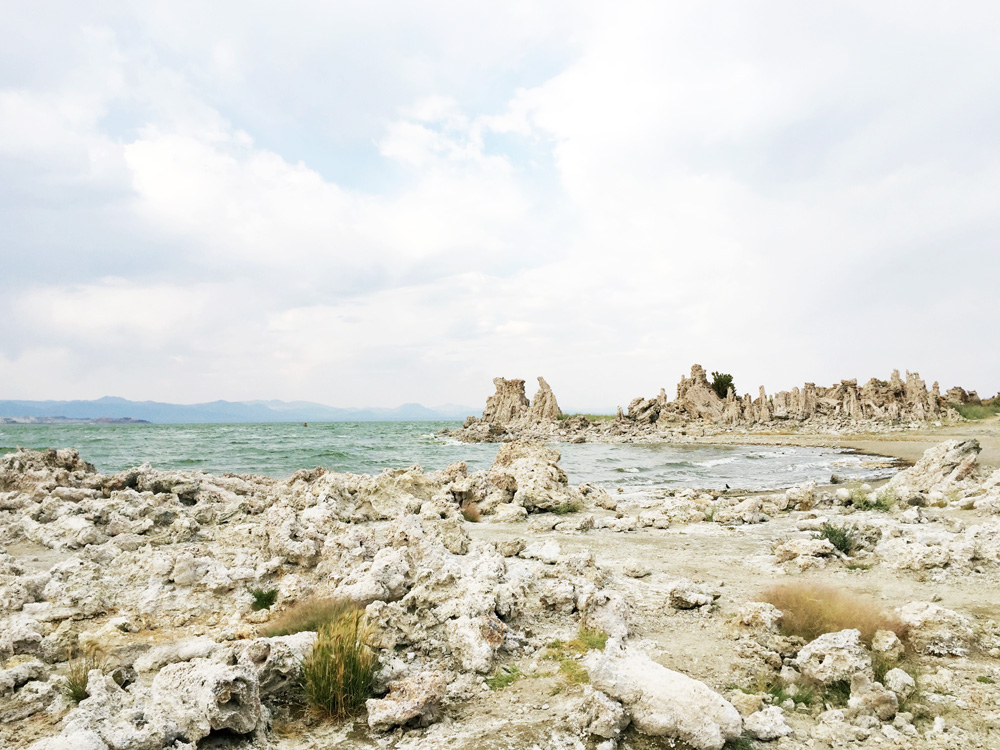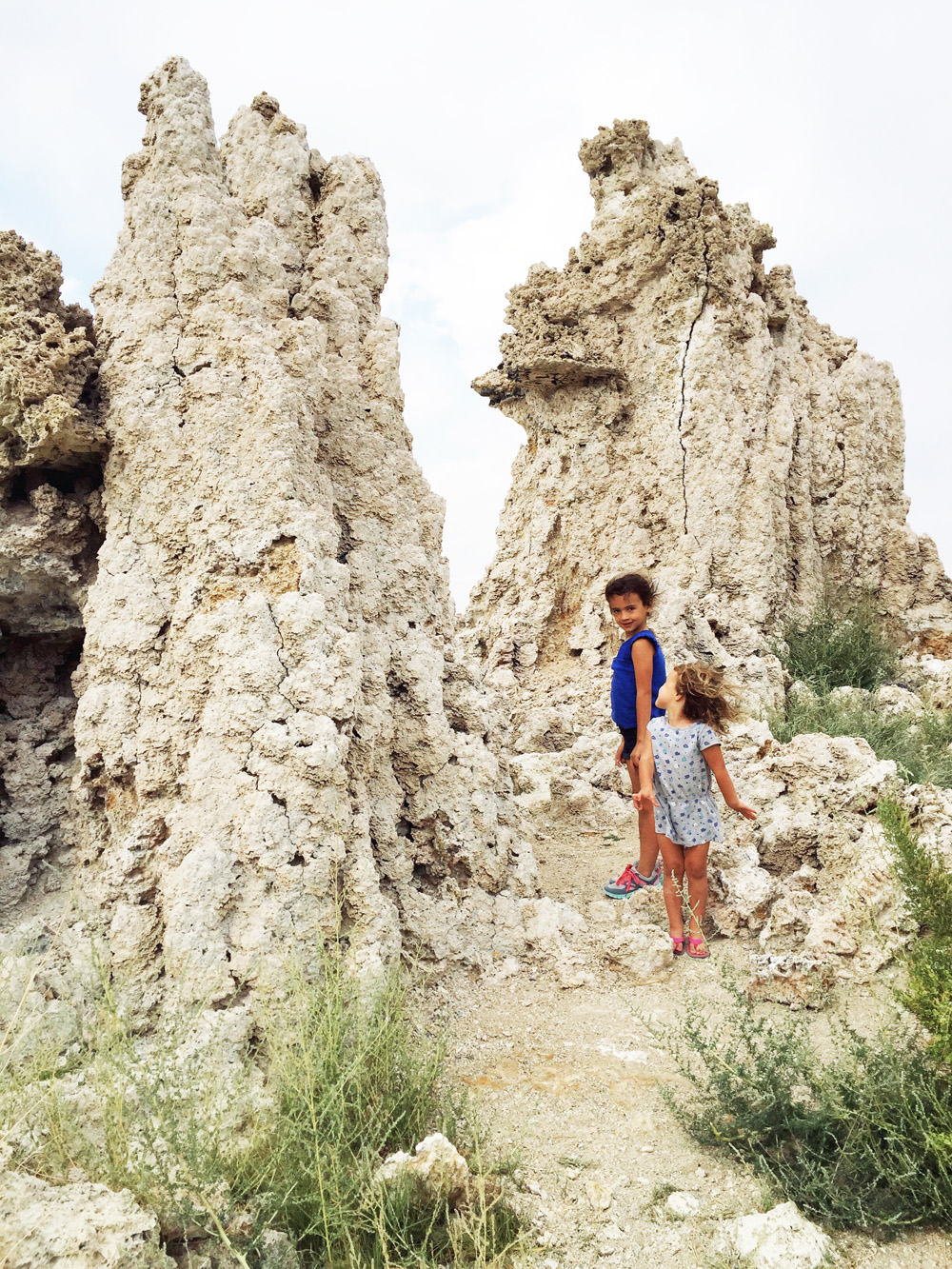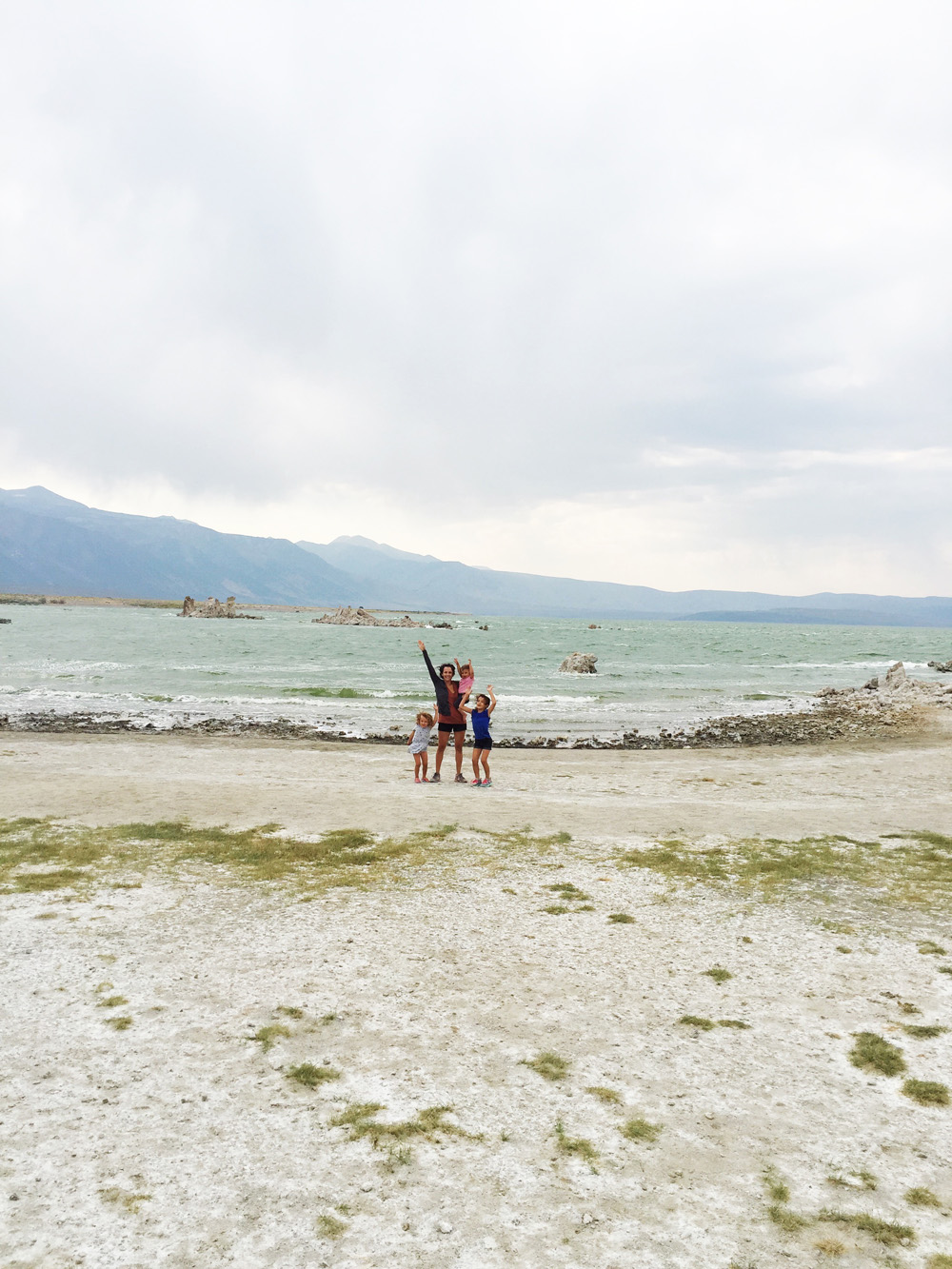 We spent our last two nights in a colleague's cabin in Mammoth. Mammoth Lake is the populated version of the Easter Sierras with LOTS of activity. We love it in the winter and now we totally adore it in the summer.
Also, cabin life after a little bit of camping is an emoji thumbs up for sure.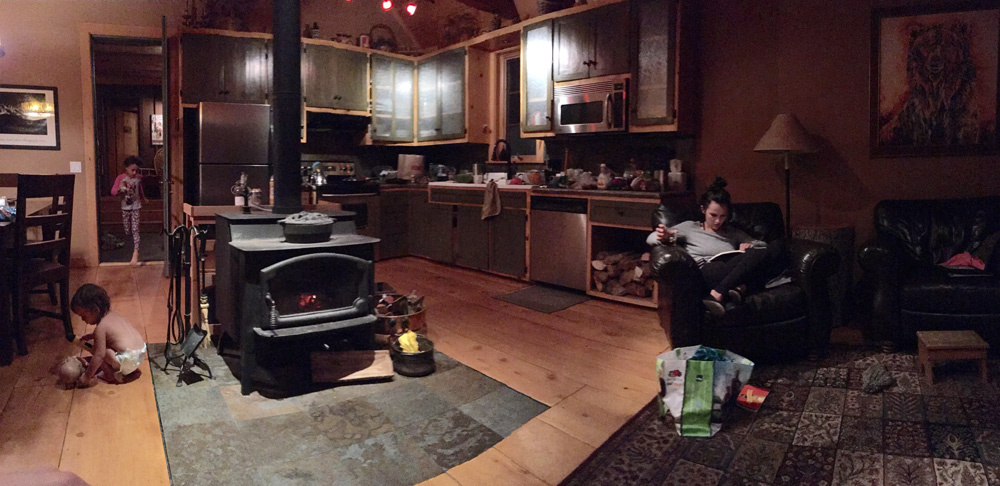 A full day spent hiking and exploring and eating bagged lunches (with a local packed in beer) from a backpack while sitting creekside (that moment right there – my favorite!) was next.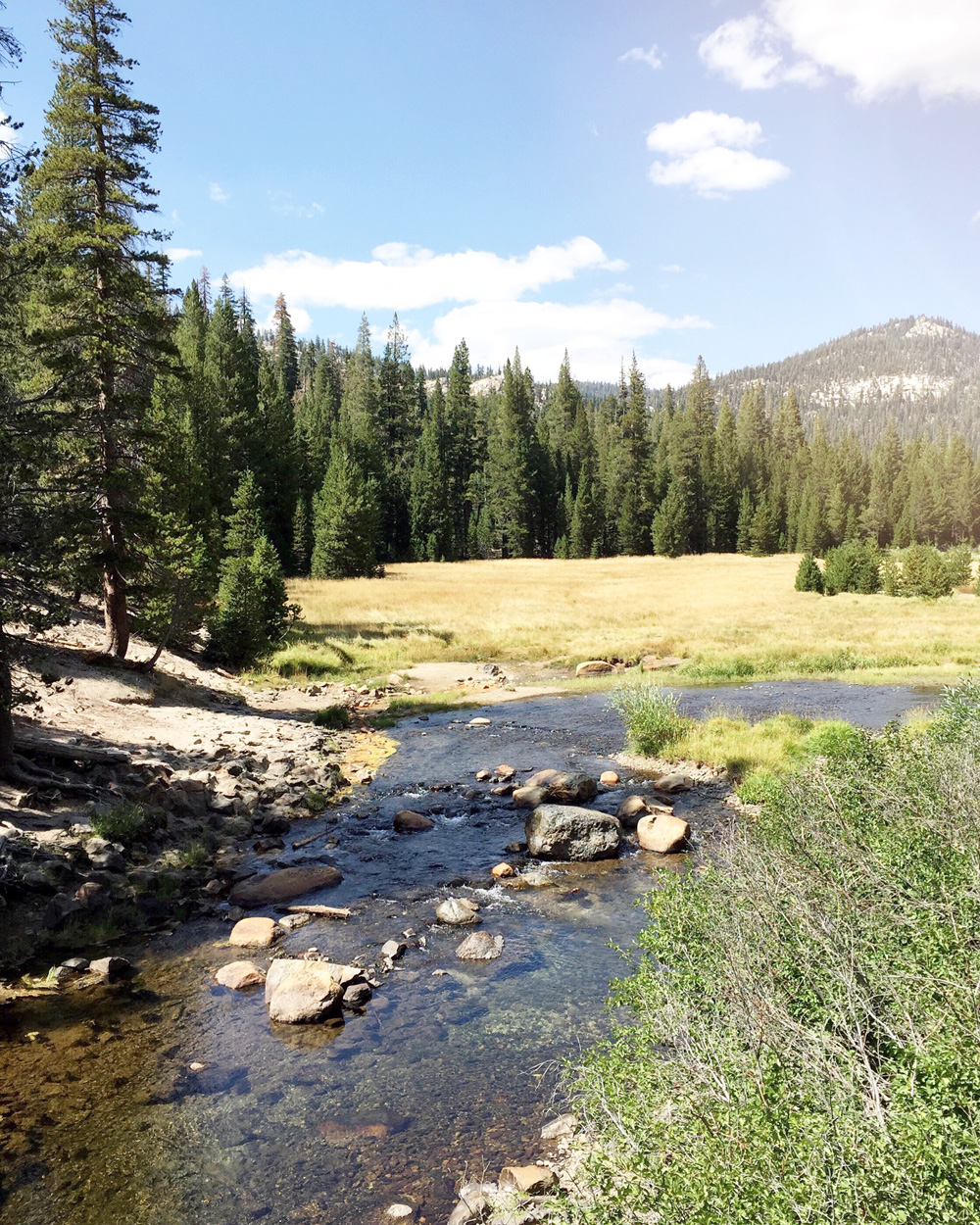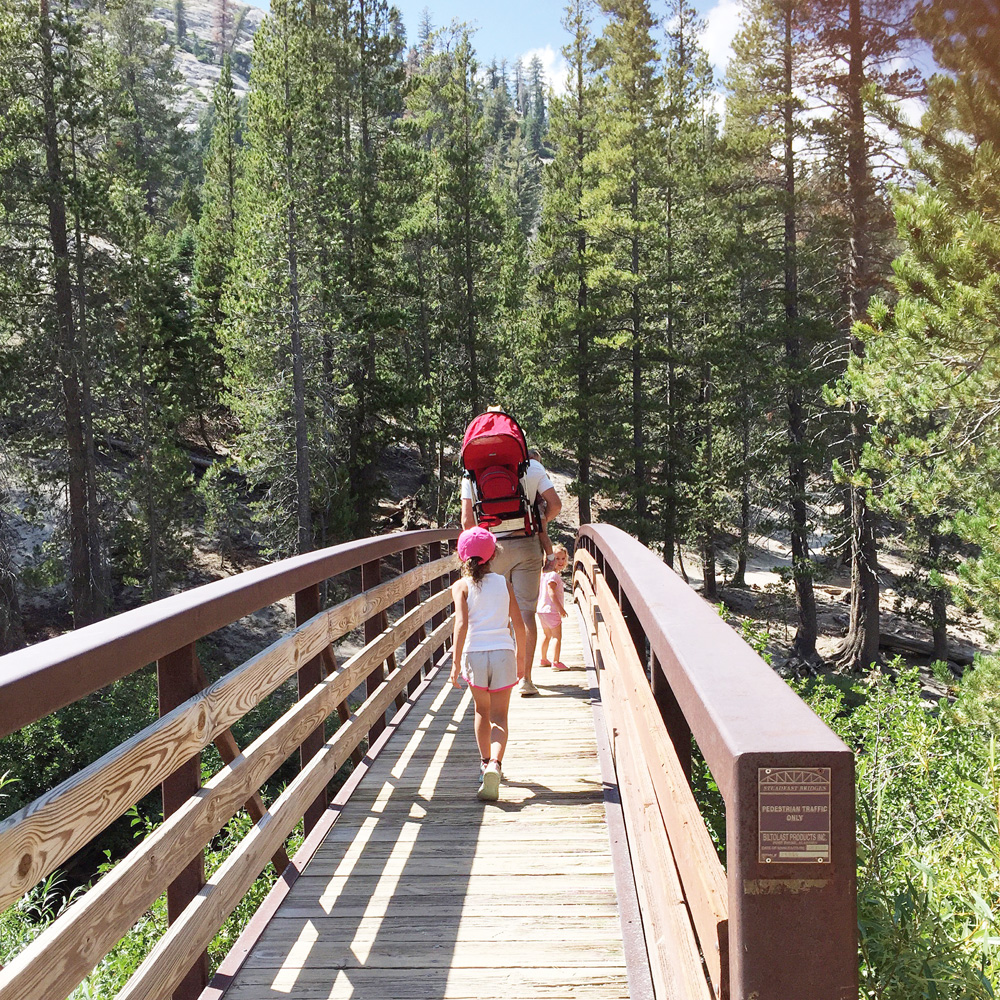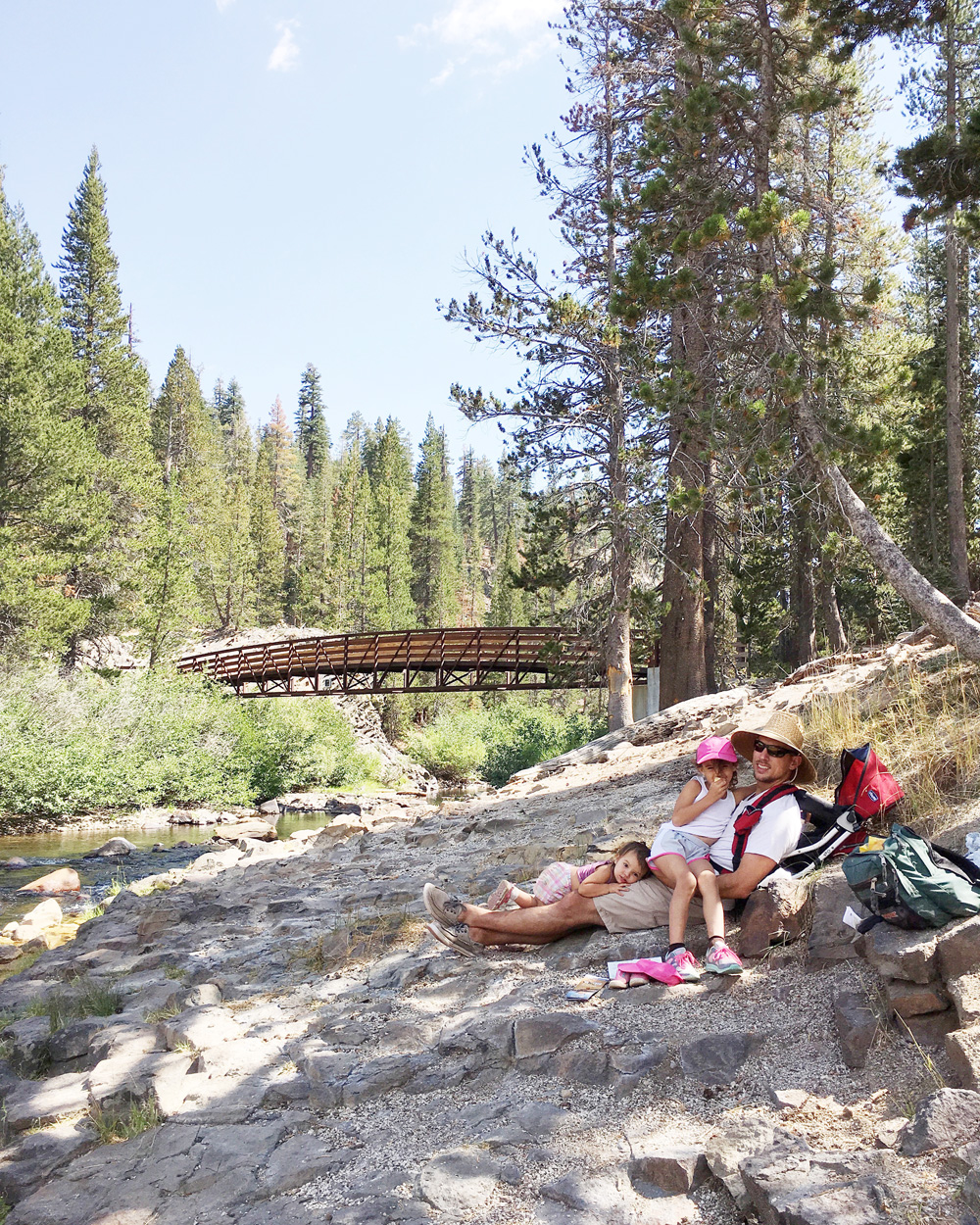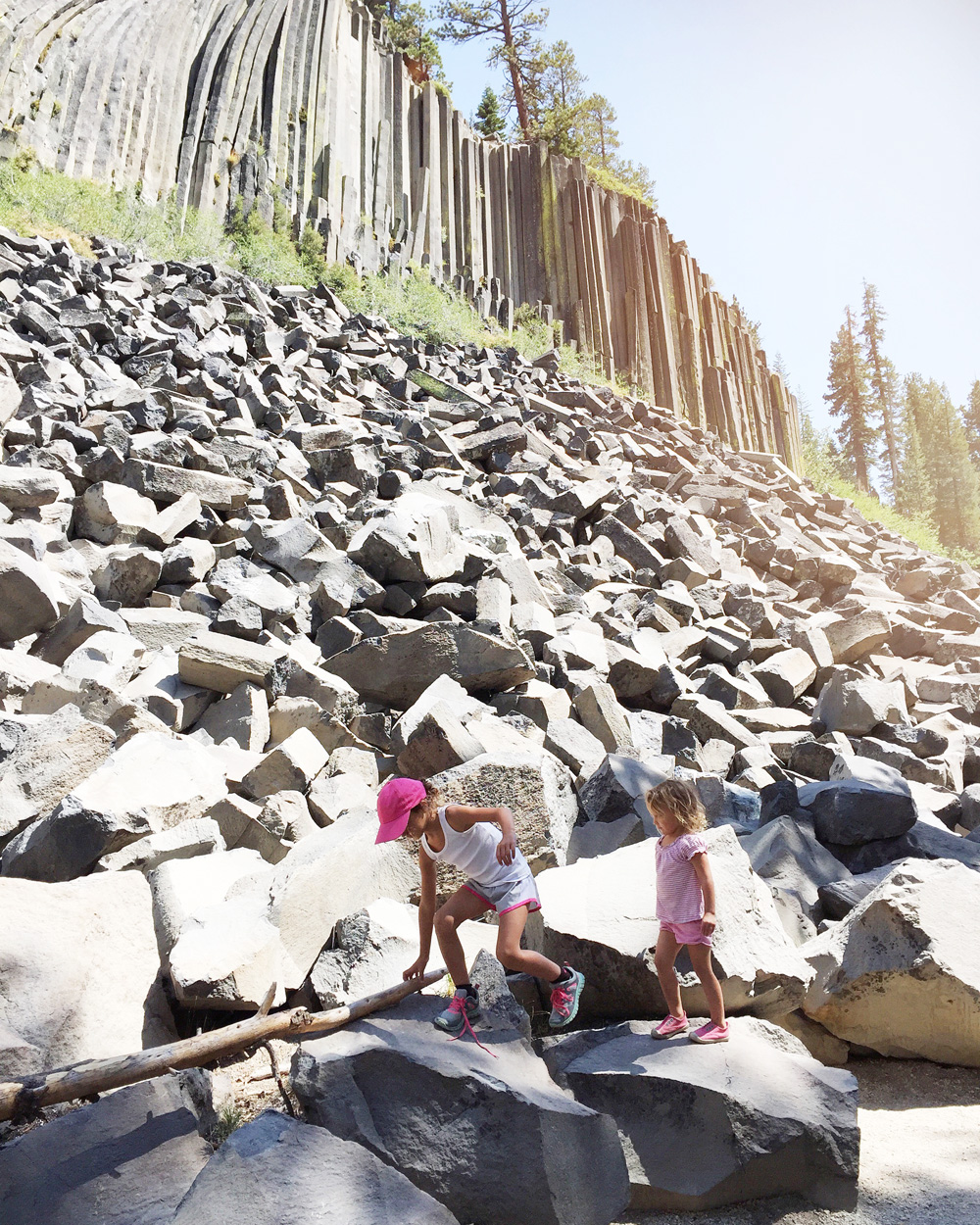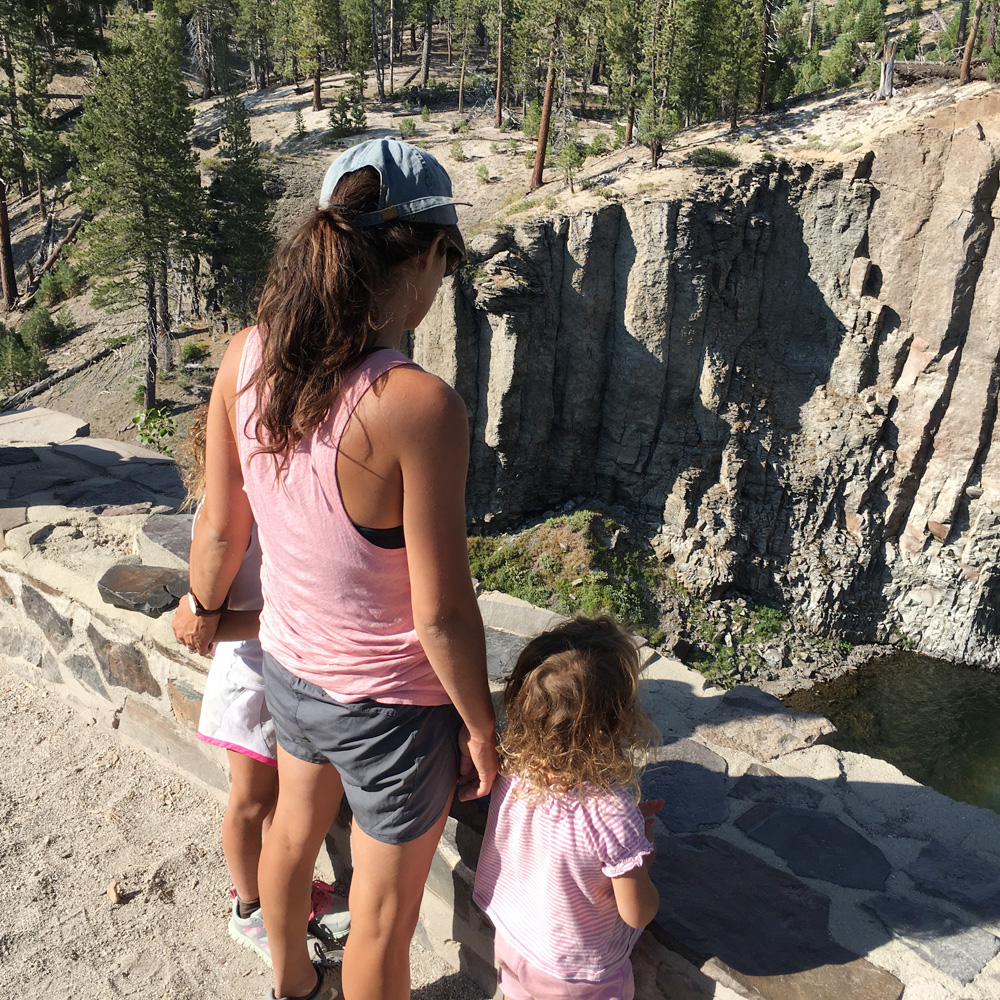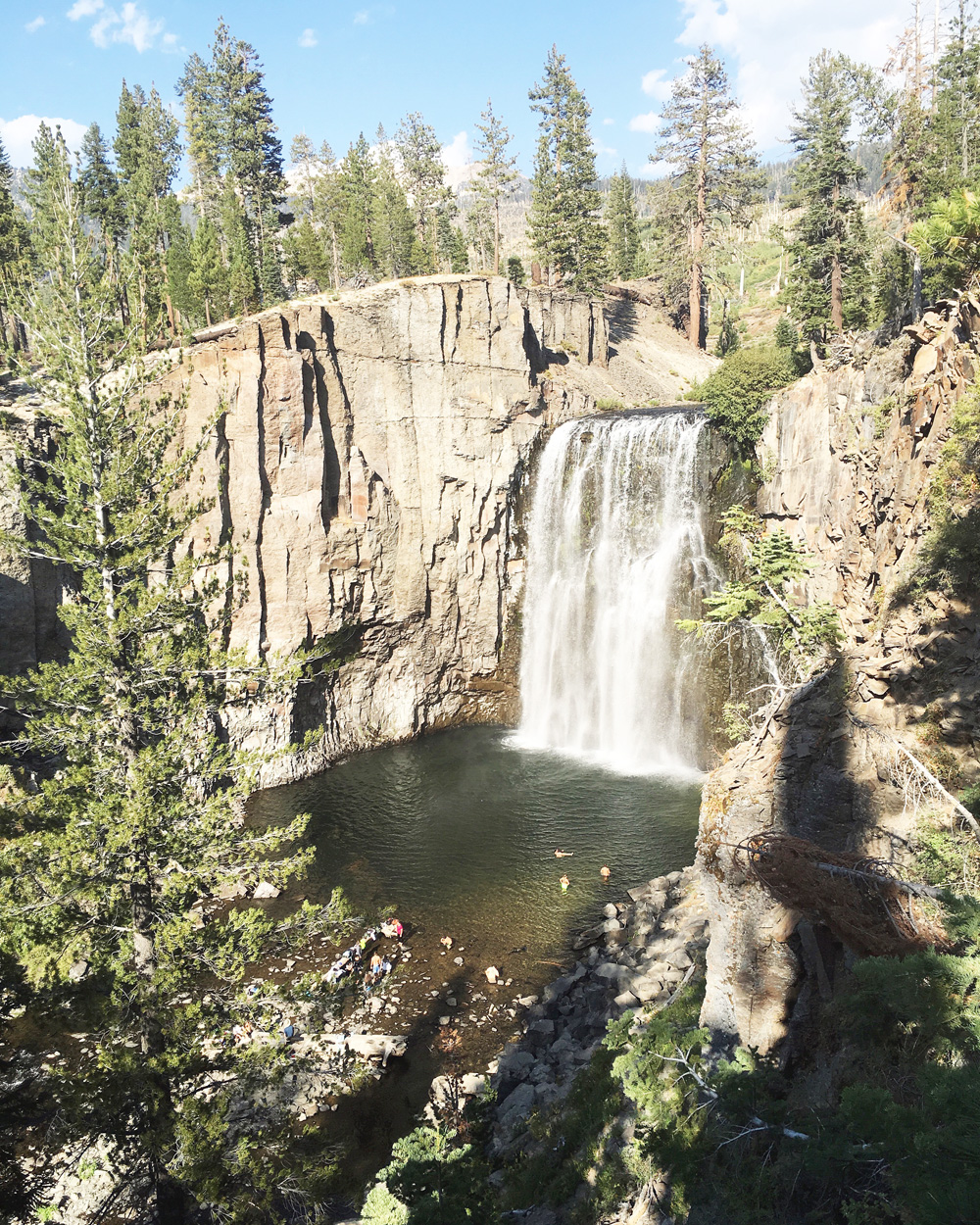 Devil's Postpile (formed from a trapped lava flow that cooled and cracked into multiple-sided columns) and Rainbow Falls were the treat from the beautiful (and treacherous) hike with kiddos. Next time we'll bring two packs, ha! Liv's exact words after five miles of hiking to see one of the prettiest waterfall in the land: 'I could have seen this in a picture'. Oh the parental pride.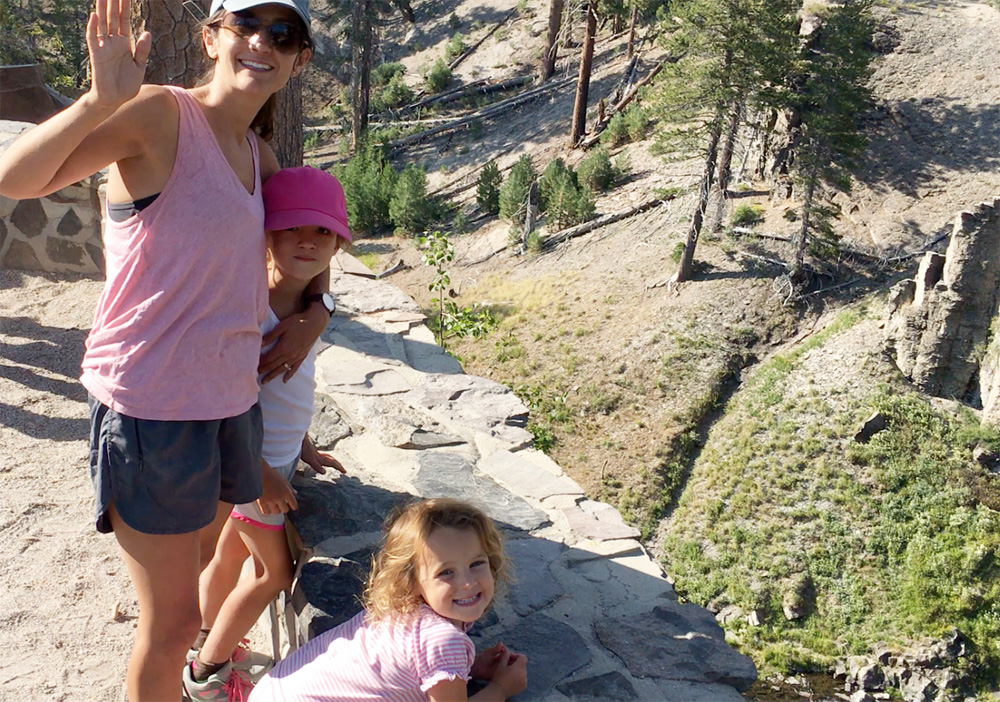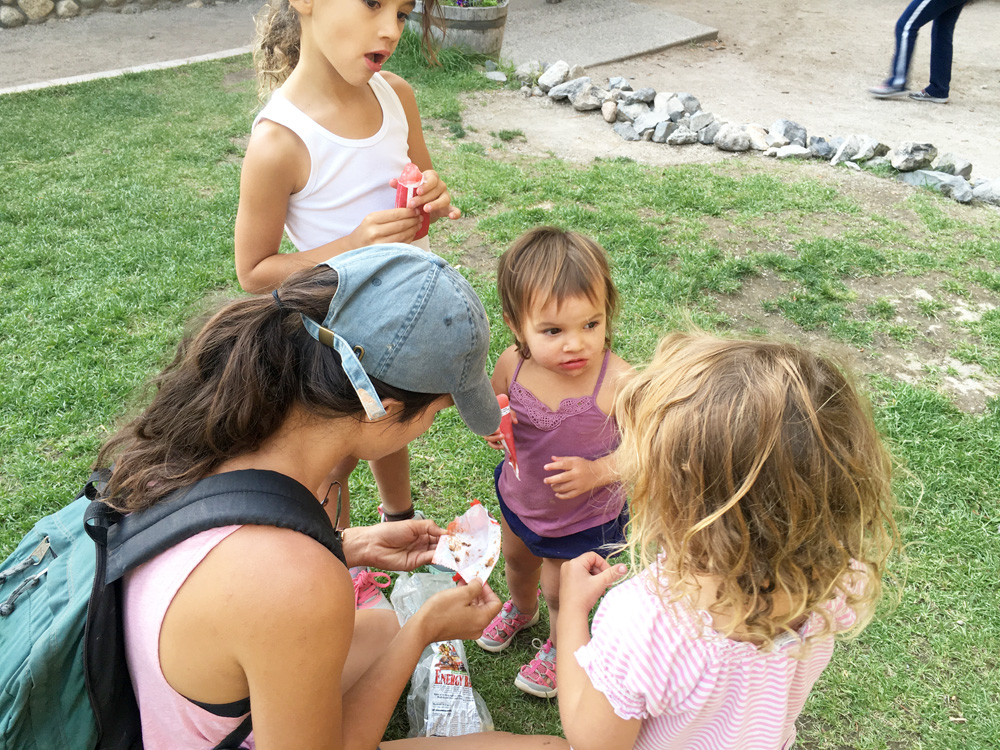 A little wailing and sore legs aside, they all dug it. They all had an awesome time and they learned a little bit more about what Mother Nature has hidden for those that seek it out. I also learned a little bit more about myself and my beliefs in bribery and treats and both loud and soft motivation.
The next day, Liv started kindergarten! Talk about ideal timing.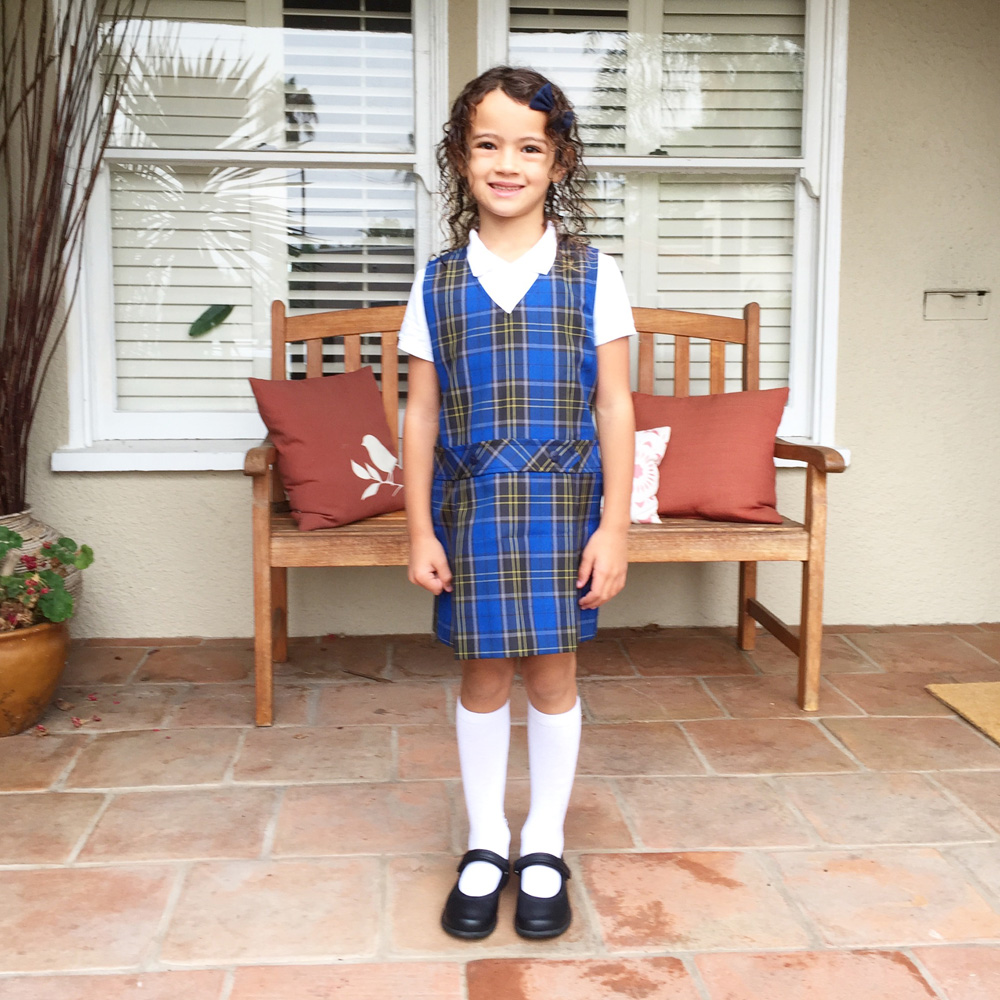 I am truly grateful for those nine days. There's something big and wonderful to say about disappearing with your family (or friends or family + friends) from your normal routine and maybe even the rest of the world that makes everything all better in many ways. It's healing, it's exciting, it's comforting, it's adventurous, it's bonding, it's rejuvenating. It gives back ten fold for what you emotionally and physically put in. That, maybe, is the ultimate secret and prize.
A couple of tips… big fan of leggings and flannels while camping, they make transitioning from tent to breakfast and so on easy. I found the perfect camping mattress. It's a bit large but it's 100% worth the extra room (and a good night of rest is really pretty invaluable with kiddos): your secret to a better night's sleep. Also! snacks on every hike (even the short walks) that are accessible while hiking to keep kiddos motivated. I learned from a friend that camel back style backpacks are the way to go for kids to hike in their own water.