Merry Christmas! It's hard to believe it's just days away…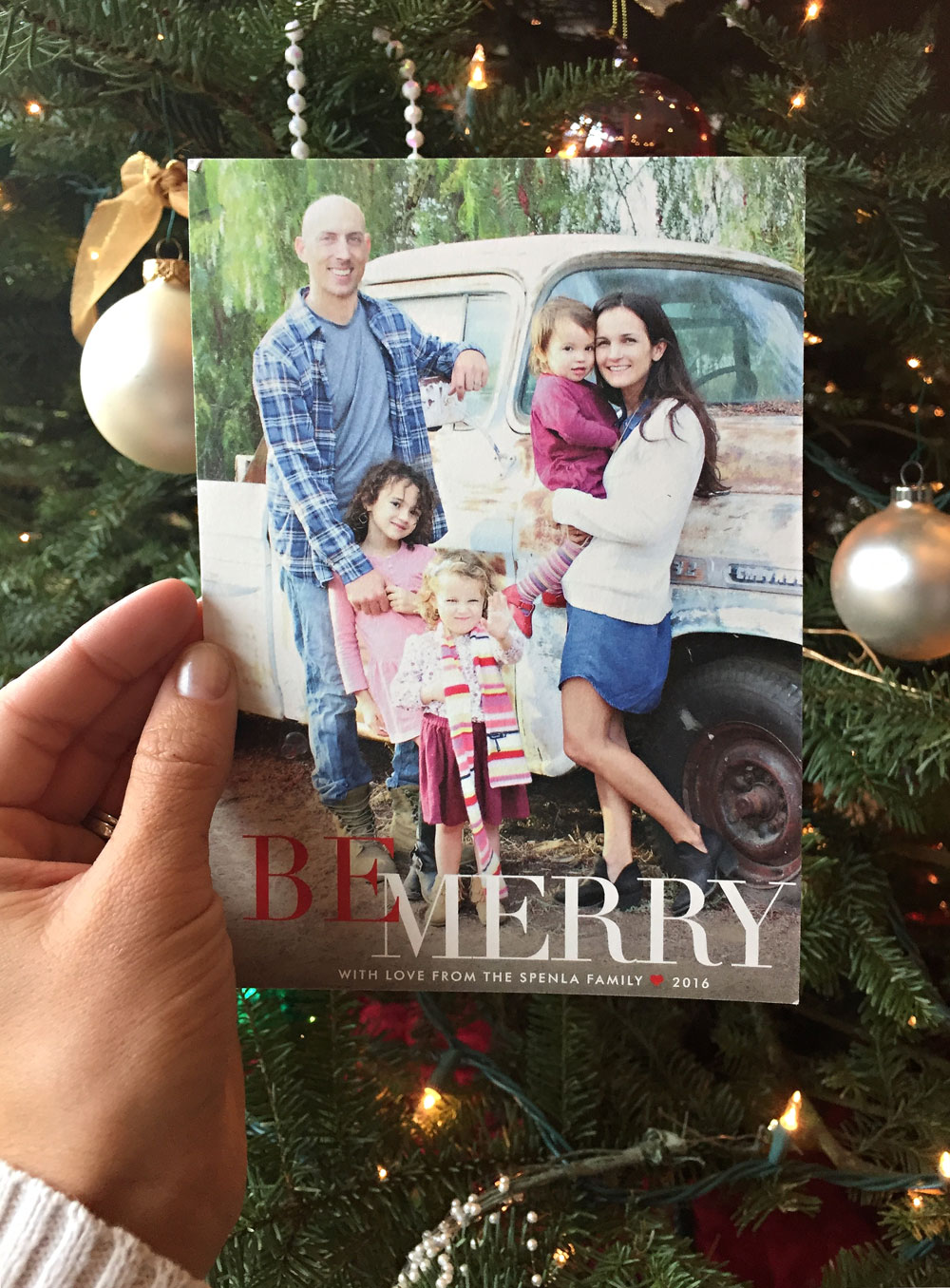 Our Christmas card made it out only a day ago so to say we're a bit behind this holiday season (on everything but the tree, I think?) is pretty right on.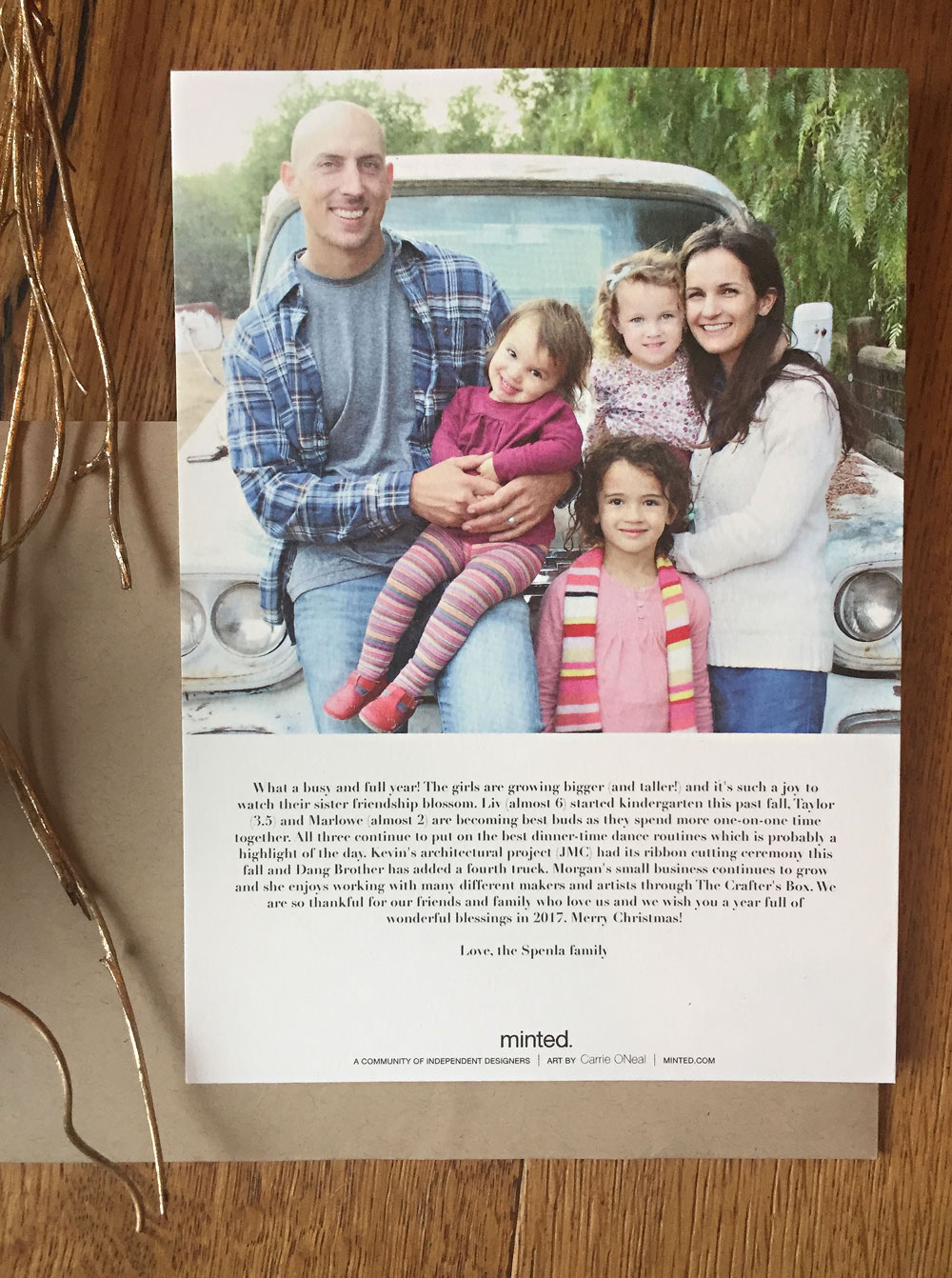 We chose the Be Merry design and partnered with Minted to create our holiday cards this year. I played with the text a little bit (I love that their design tool allows adjustments like that) to stack 'be' over 'merry' so that the front side of the card was slightly more right justified. For the first time in a very long time we added a little update on the back, too! I think I'm going to try to do this every year, it's helpful to try and sum up 12 months in 3-4 sentences and it will be a fun memory.
We were short on time but thankfully I have a few little elves this year who helped me get these cards out and into the mail.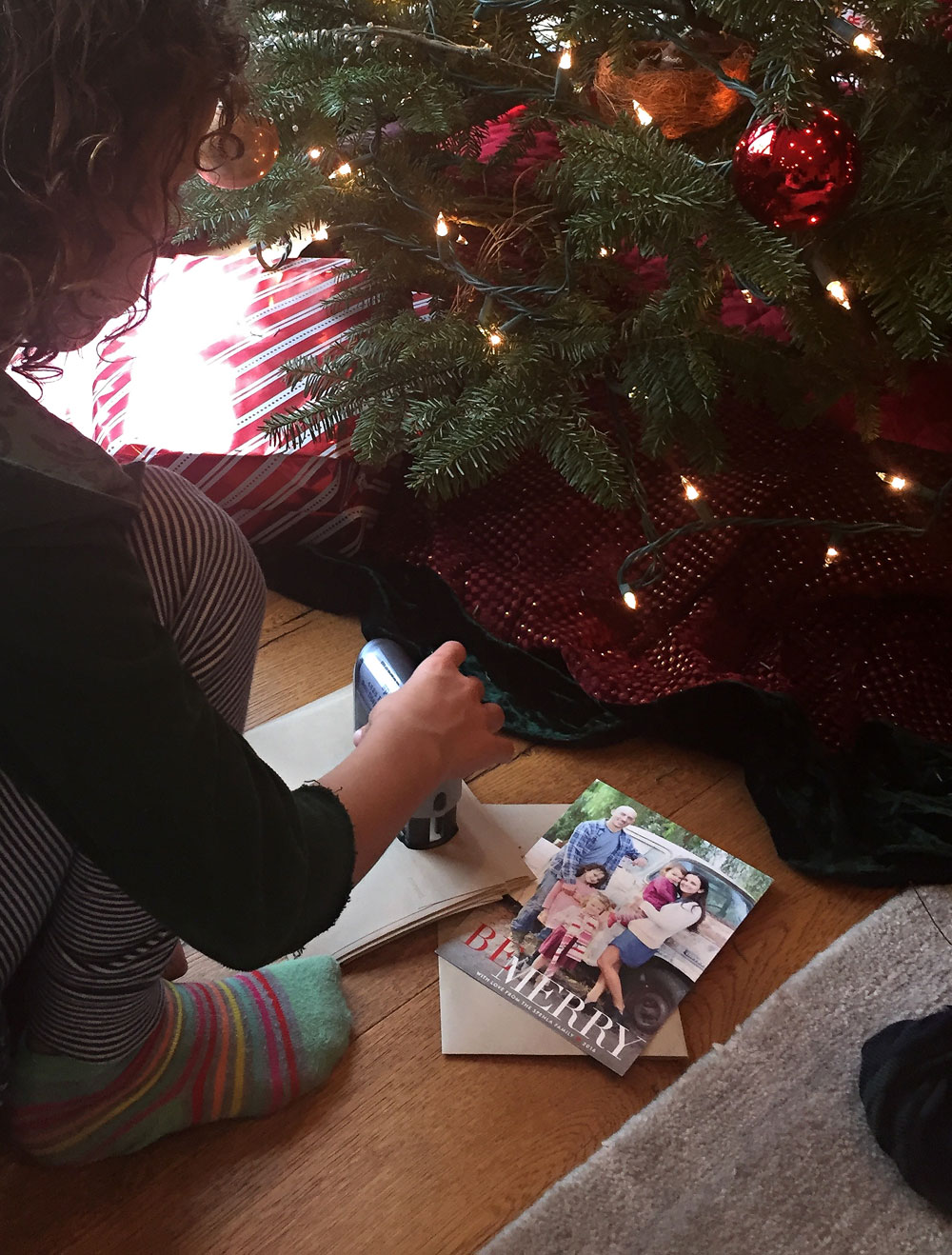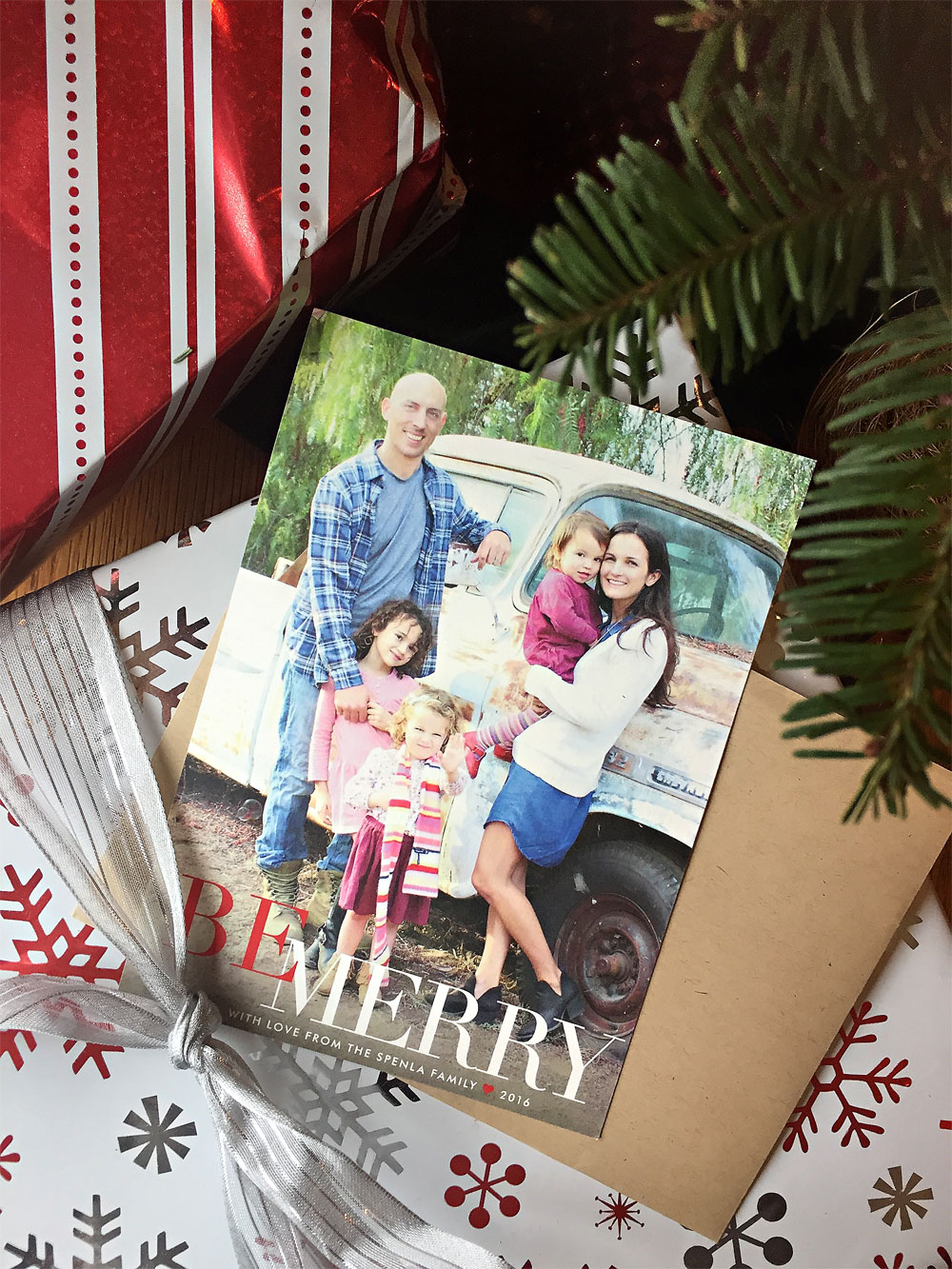 (I couldn't resist this photo of Taylor waving at the camera! And then the grin on M's face on the photo on the back of the card! Thanks Trish for taking our picture this year at the pumpkin patch.)
Merry Christmas! Have a blessed holiday with your family.