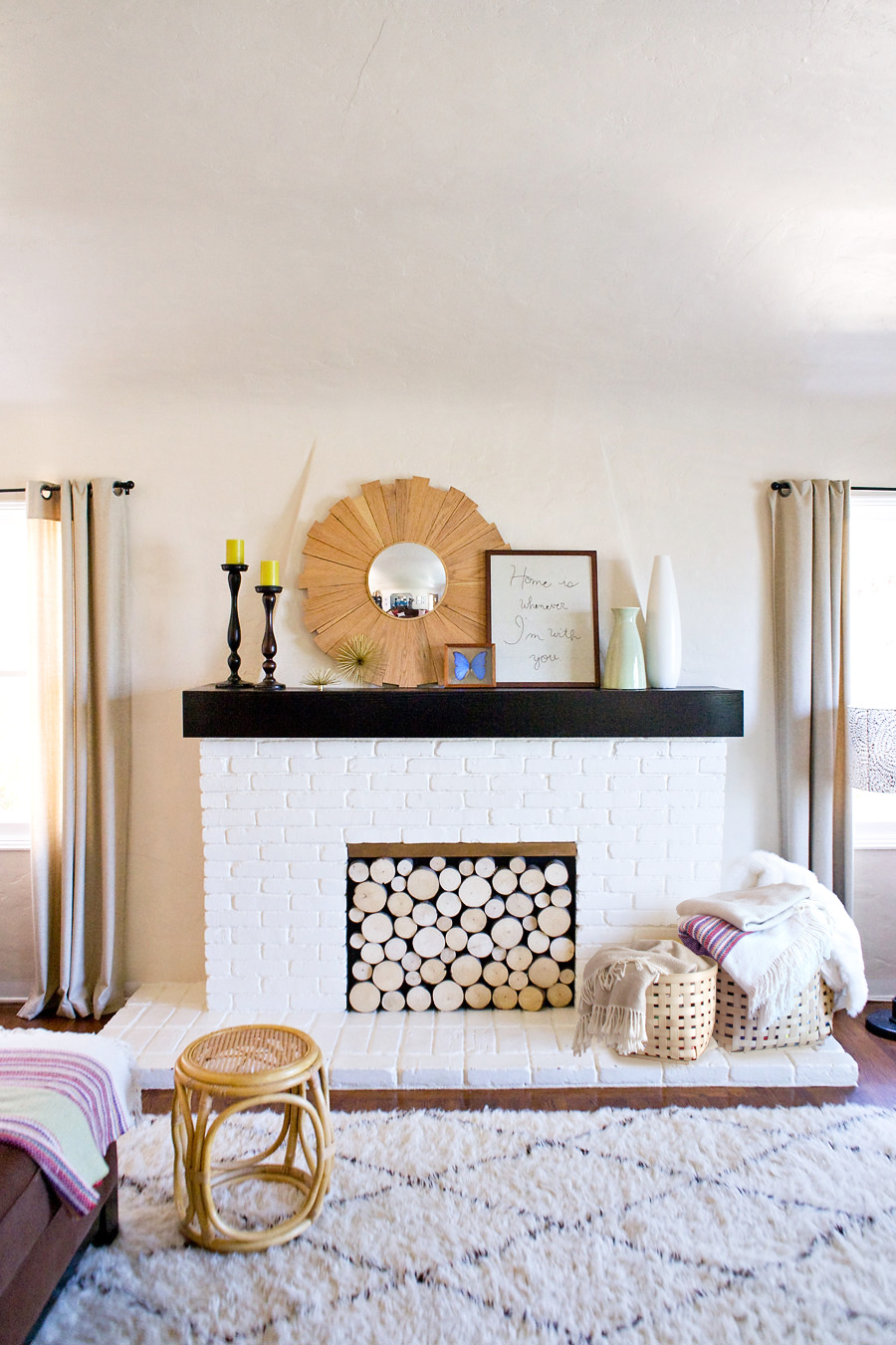 I started to share our fireplace story last week so I'm back to finish it up. We used to have some really awesome fires in the above fireplace back when we first purchased our house. It was amazing! Some of the best family moments are made fireside if you ask me, and it was such a treat to have a fireplace in our very first home.
The story I left off with had to do with having to turn off the gas in our fireplace about four years ago and sadly, before we can turn it on again we'll have to have some serious work done to the fireplace to support gas again. It's not work we can do ourselves which makes us wary to attempt to finish it any time soon. We live in San Diego and with our mostly awesome year round weather we made the best of it by closing up the dark black interior (complete with fake logs to accompany the old gas blaze) by building a faux stacked facade. PopSugar shared that our solution was 'the fireplace DIY of the century' and This Old House ran a little feature in their print magazine. No fire but it was nice to receive the facade love :).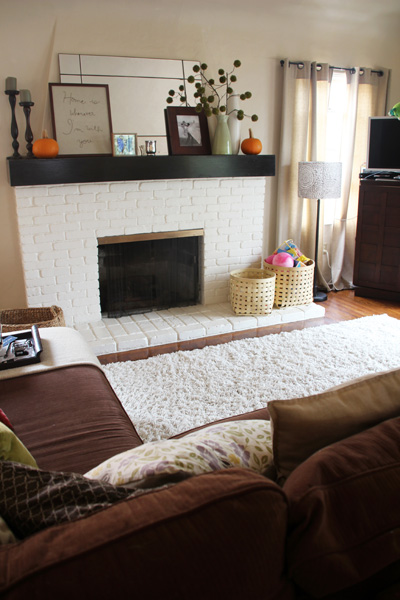 That photo above there is the best I got of the inside of the fireplace pre-sliced log facade.
(A little recap on that facade is that I painted a sized board black and cut very dry (aka no bugs) birch logs into 2-3″ rounds and nailed them to the back of the board. The depth gave the appearance of a fully stacked log fireplace insert – sans any living creatures – that we could move in and out *if and when* the fireplace was repaired. Here's the whole story.)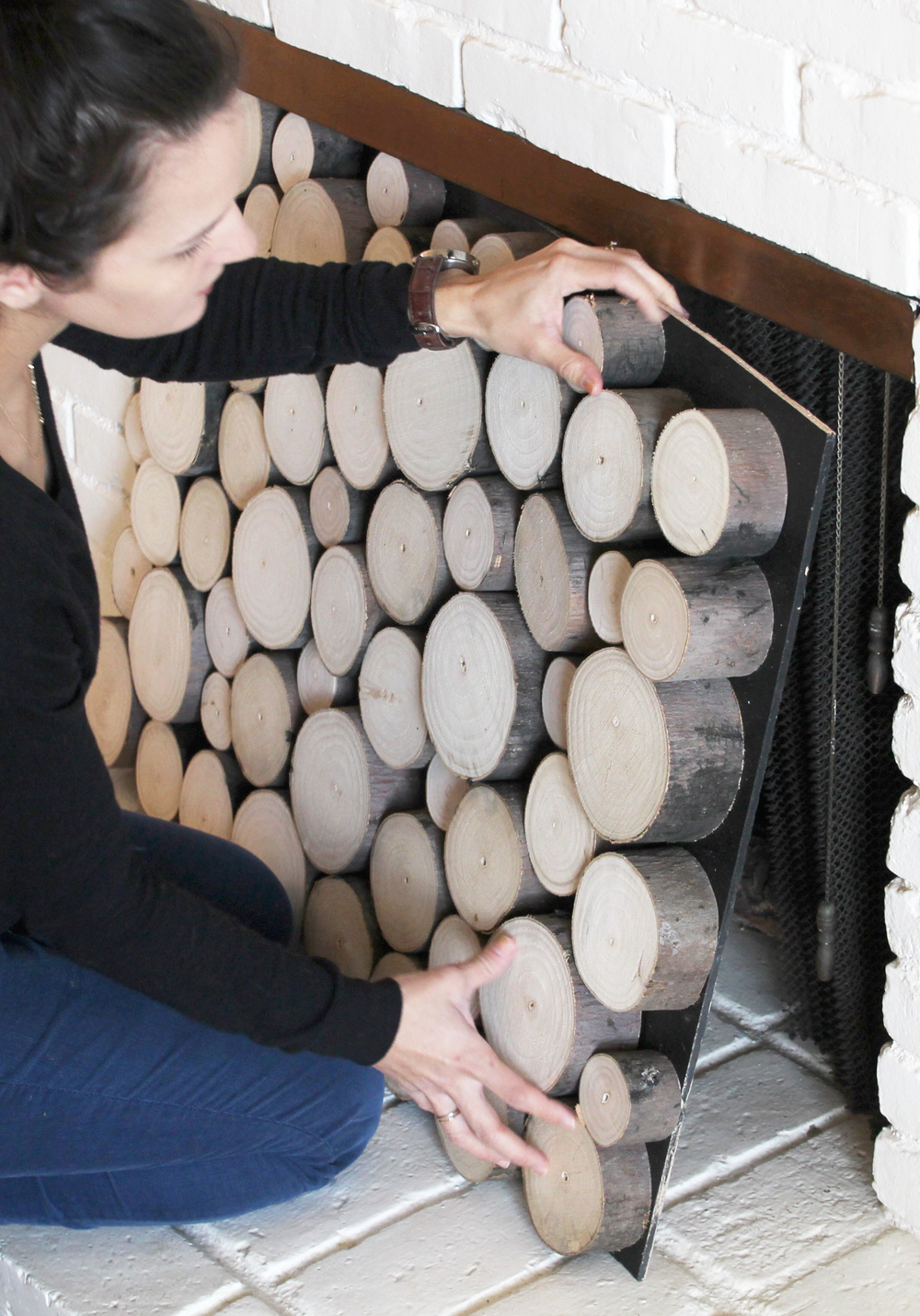 Hey-oh pregnant belly. That must have been Taylor.
Happy news to share as of this past winter season though! Four years later and we are enjoying family time fireside again.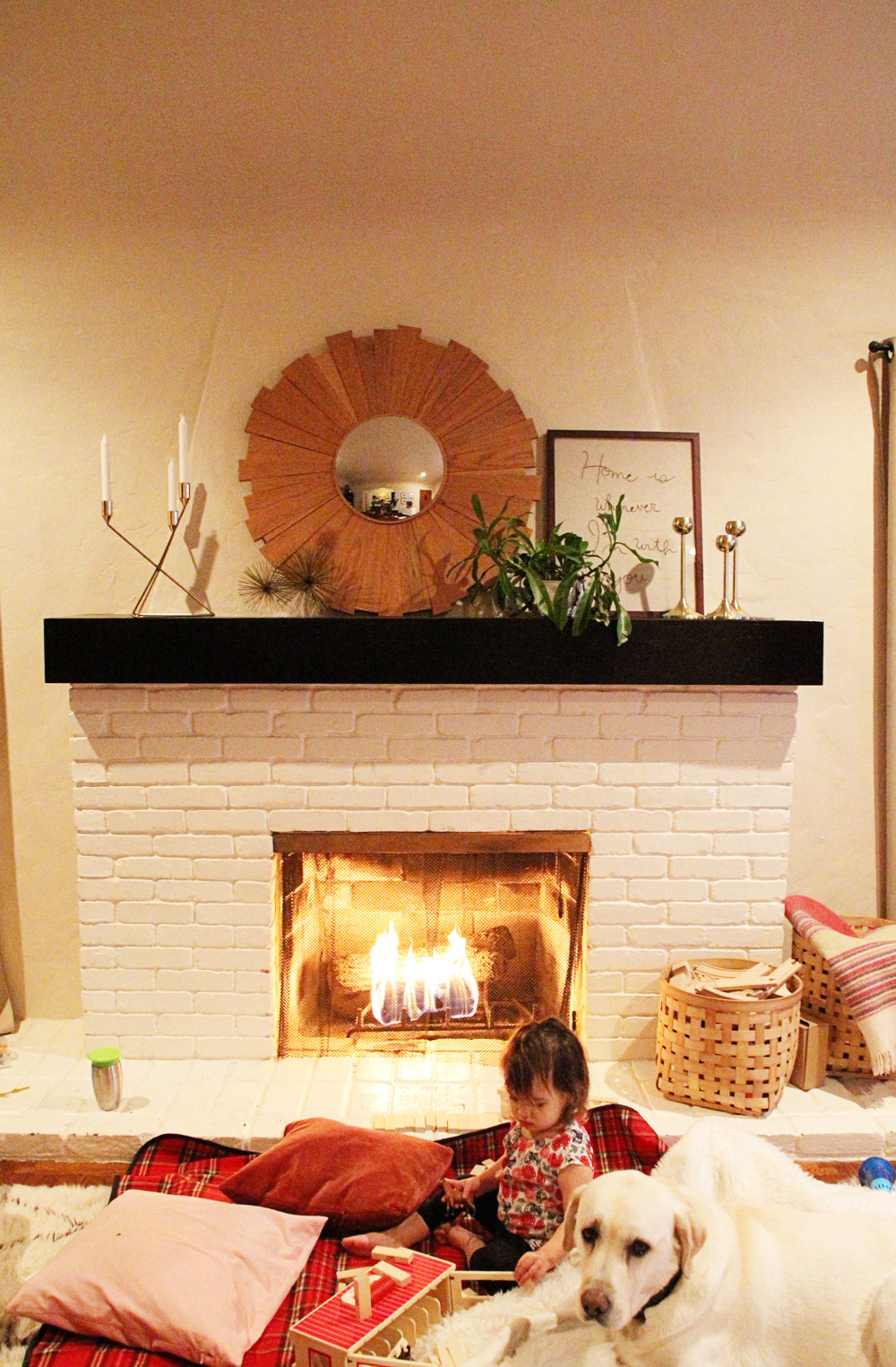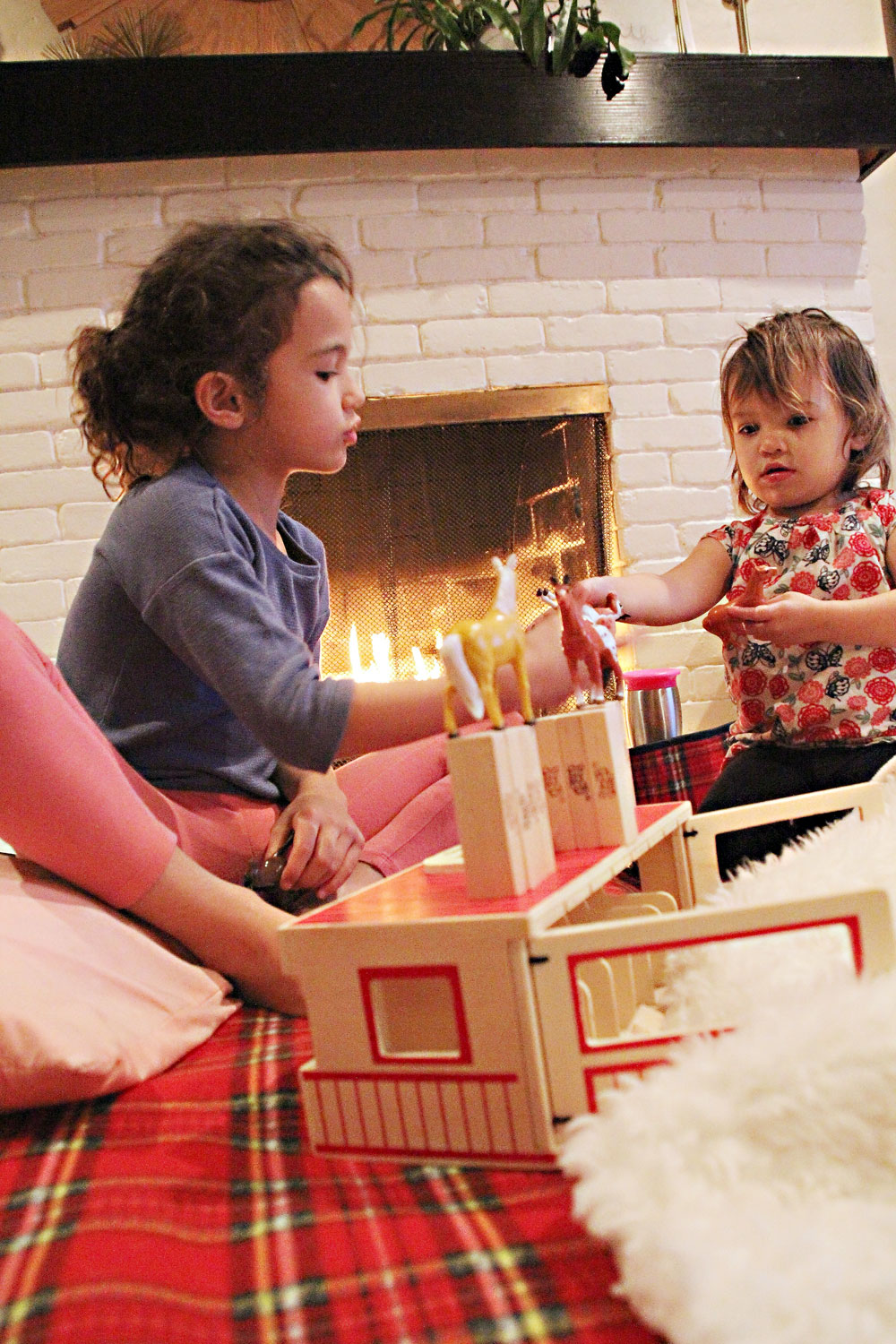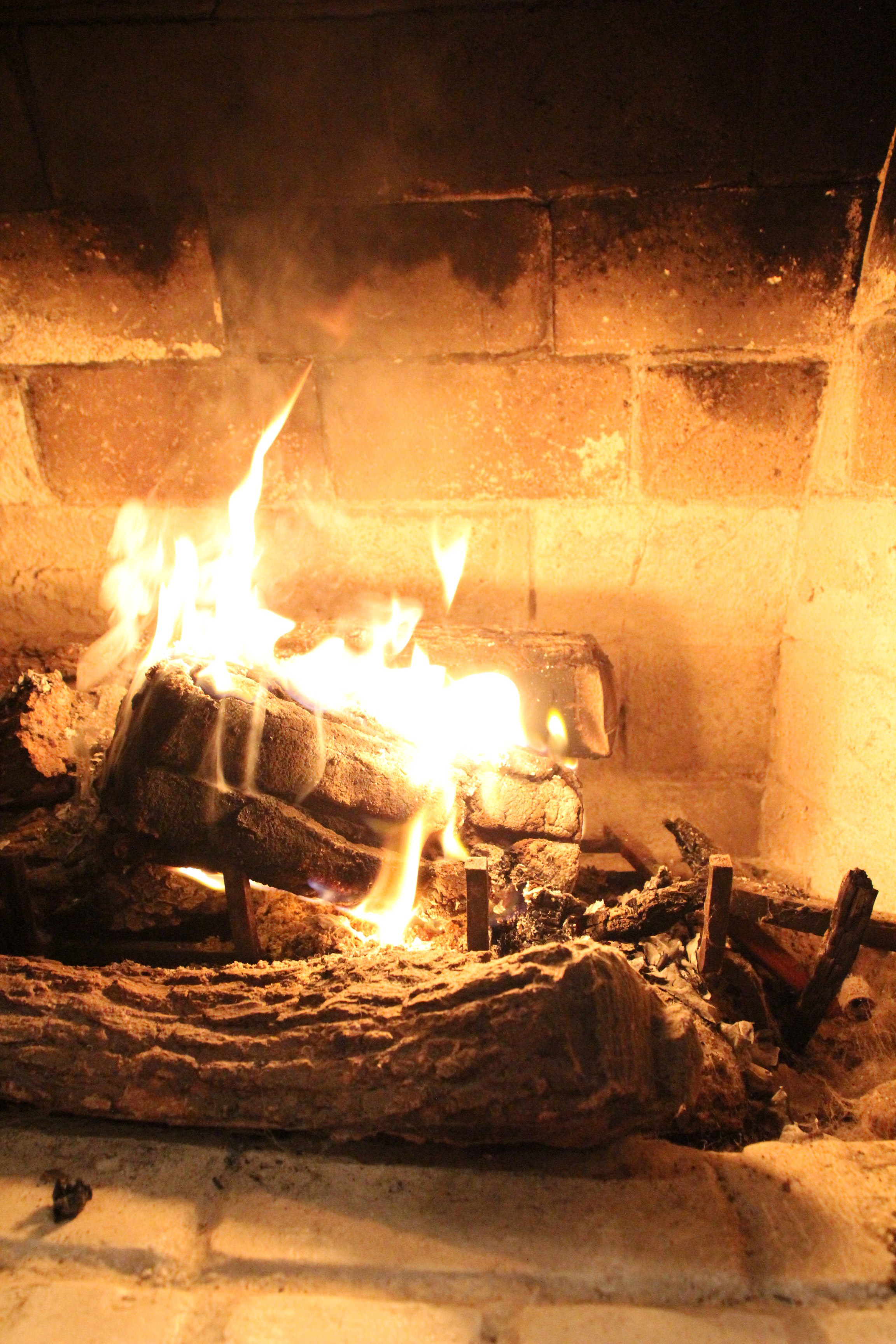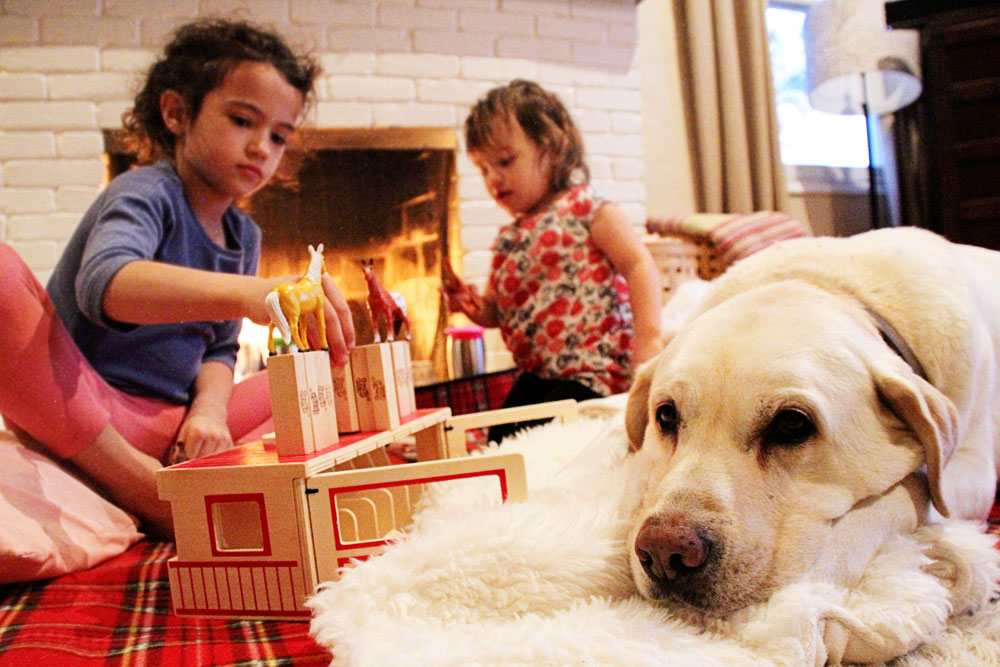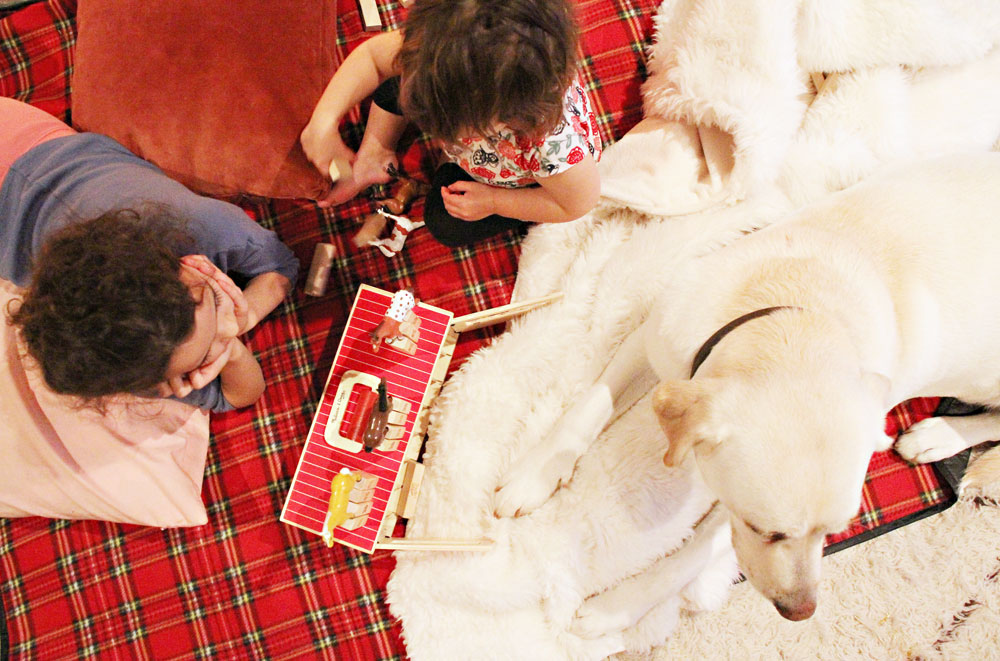 Games and living room picnics and Bodie cuddle time.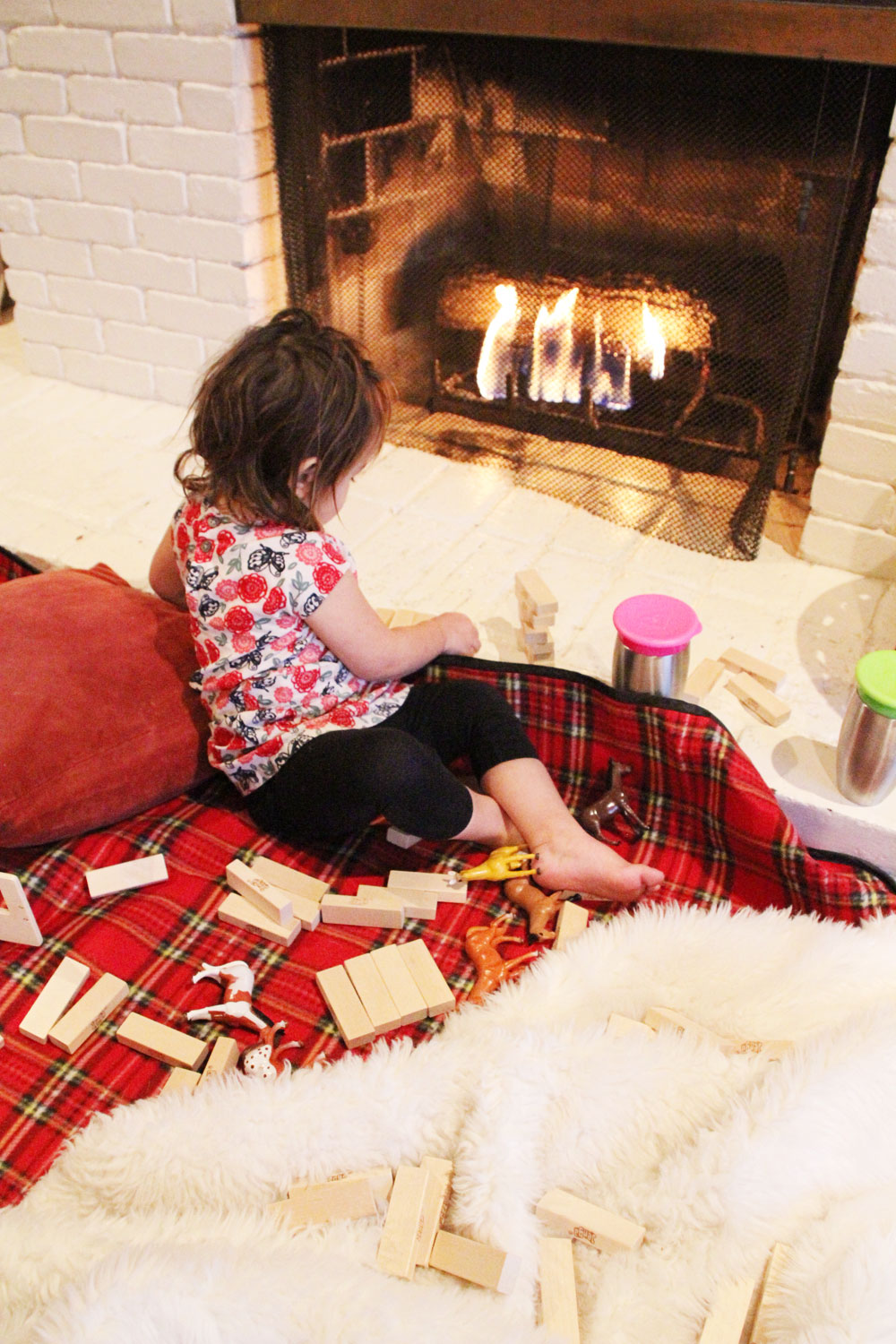 Secret: firelogs. Firelogs are easy to light and, because of their saw dust + wax makeup, perform much like a giant candle. The end fire result is a longer, more consistent burn than chopped wood with little ash residue left over. We don't have to worry about smoke, we can burn one clean firelog at a time and they are safe in our fireplace. Other pluses: ease of use (lighting the exterior packaging vs using any sort of fire starter), little to no smoke, few emissions, and the American Home Balsam Fir firelog (a partnership with Yankee Candle) in particular smells sooo good on and off the flame.
Don't be fooled by that above fire, all of those logs except for the lit one are from our not-in-use 80s fake log display :). Also, those mini thermoses are from Munchkin and they make a great no spill container (for hot or cold beverages) in the living room on a white rug.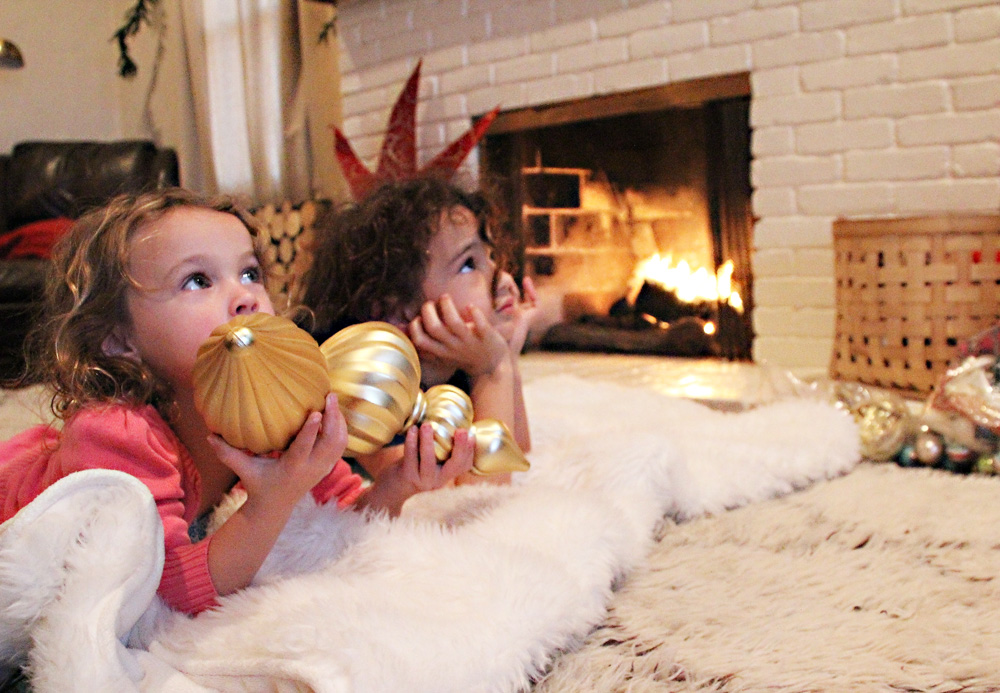 Honestly, it smells so good.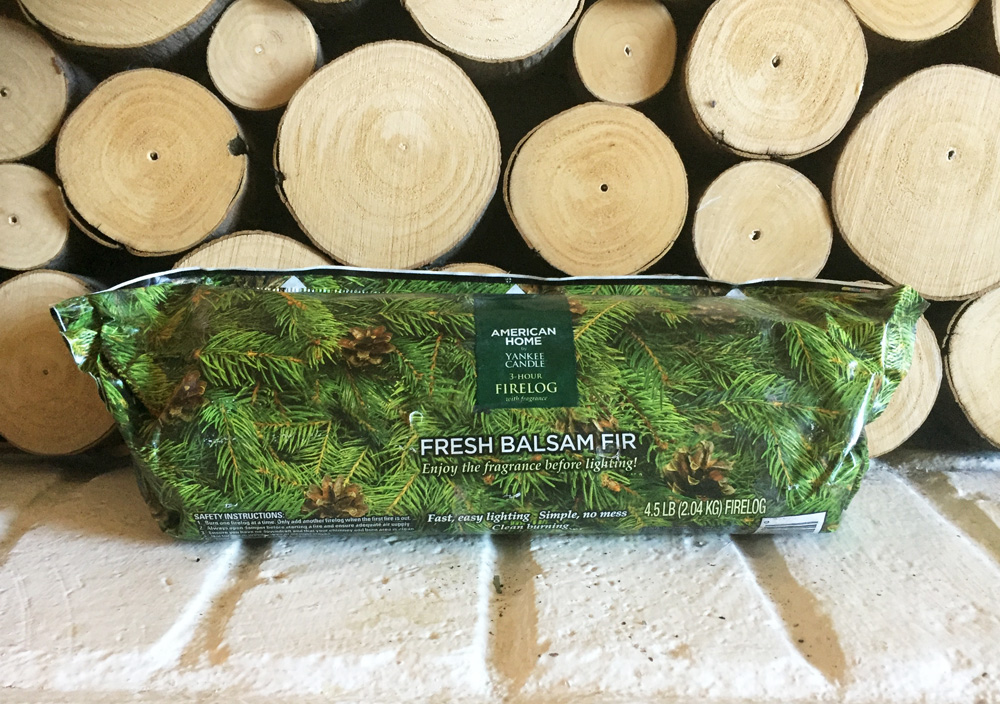 A couple of other products worth sharing about include the ExtremeStart Firestarter (which is about the size of a Swiss Army Knife and  the Creosite Buster (which we've shared with my parents to help them clean out any buildup on the inside of their own chimney for fire safety). Highly recommend that last product because using it after every 40 or so fires in your fireplace will lead to a much safer warm & cozy home fire. Finally Pine Mountain is the last brand to manufacture matches here in the US and I think that's pretty wonderful.
Thank you for allowing me to share about Pine Mountain Fire and to support the companies that support this site. Have a warm, happy fireside winter :). #StartWithPineMtn Find Pine Mountain on Facebook here.