December 7, 2009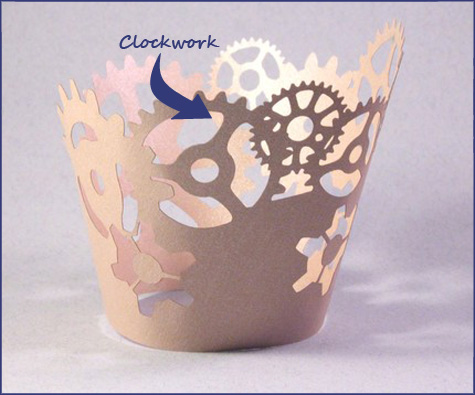 Bake some manly cupcakes for your favorite birthday boy! These custom cupcake wrappers by Etsy artist Geekinesis are PERFECT! Check out his shop for more great ideas, including motorcycle, airplane, saw edge, forest and clockwork-themed laser cut designs. Send Carl custom requests as well – he cut a beautiful wall stencil for me just recently.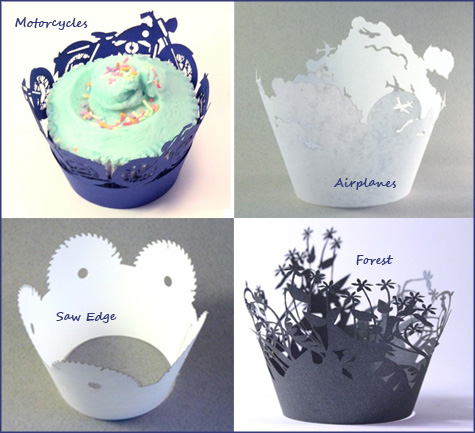 These might even inspire a great party theme! Perfect for the hubby, boyfriend, son or sidekick on his special day.
Tags:
Birthday
,
Crafty Solutions
,
Decorating
,
Desserts
,
Kids Party
,
Parties & Entertaining
Posted in
Crafty Solutions
,
Parties & Entertaining
|
1 Comment »
November 30, 2009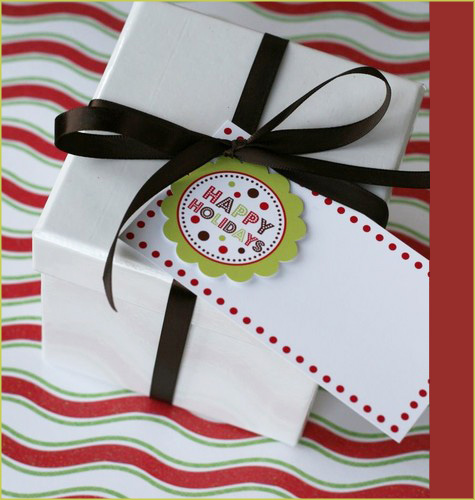 So excited for today! Pepper is teaming up with six fabulous artists to bring much Christmas cheer! There is something so wonderful about unwrapping a beautifully packaged gift on Christmas — or, giving the perfectly wrapped gift!
TomKat Studio's labels (above) are perfect for festive holiday wrapping!
These custom creations by Taffy Apple Designs are printable — use them again and again.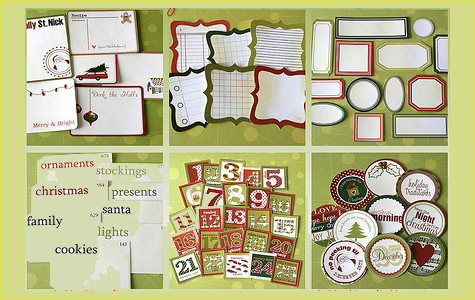 Shabby Chic Crafts share these beautiful creations — so many choices!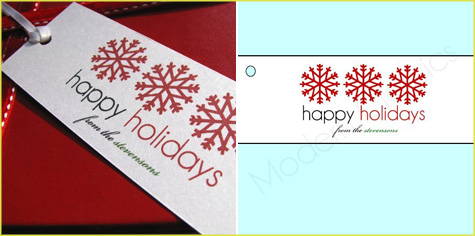 Clean simplicity in these classy tags by Modern Classics: Kids Shop.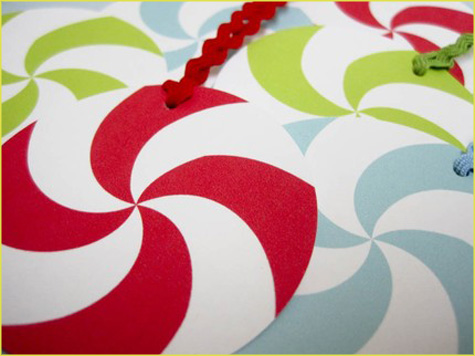 And these Peppermint Swirl Gift tags by PS Paper Goods are adorable!
The beautiful cards below by Michelle Brusegaard would make lovely gift tags, place cards or Christmas messages.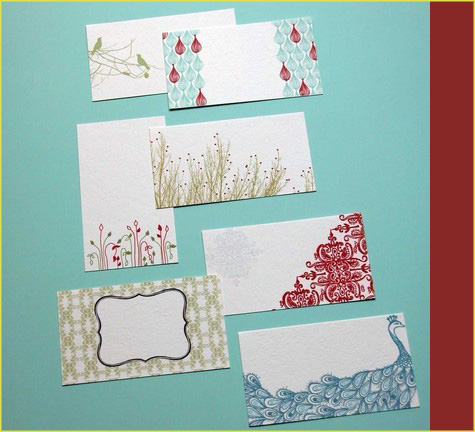 You must check out each and every one of these incredible shops! Handcrafted beautiful holiday creations for the season or any other time of the year.
A big, grateful thank you to each of these artists for sharing a special discount! Receive 25% off your order between now and December 11 by using promo code: PEPPERDESIGN
Tags:
Christmas
,
Crafty Solutions
,
Parties & Entertaining
,
PDB Discounts
Posted in
Crafty Solutions
,
Parties & Entertaining
,
PDB Specials
|
3 Comments »
November 27, 2009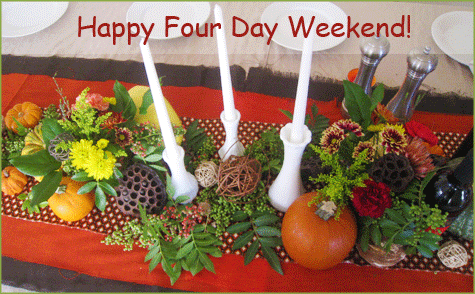 My husband and I had the wonderful opportunity of hosting our very first Thanksgiving in our new home. It was such a treat!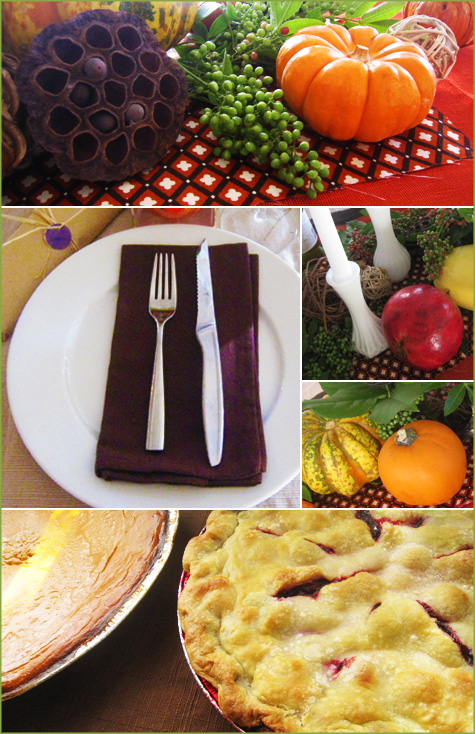 To share the holiday in true blogging style, I thought I'd leave you with a snapshot of our table yesterday… all inspired by this fun little brown and orange remnant from the local fabric shop.
The orange and brown solid burlap fabrics (from Ikea) made the perfect complimentary runner — no need to sew, the unraveling edges looked great as is. White milk glass bud vases from around the house made the perfect taper candle holders.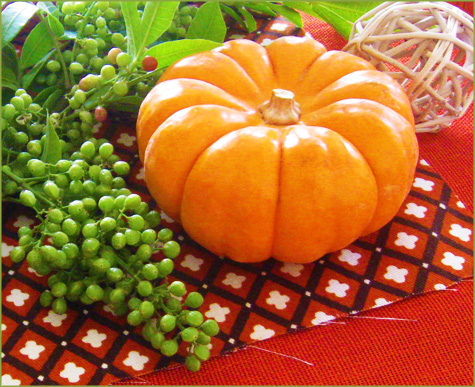 Now off to a sunny San Diego holiday with out-of-town family and friends! Have a restful and relaxing four day weekend.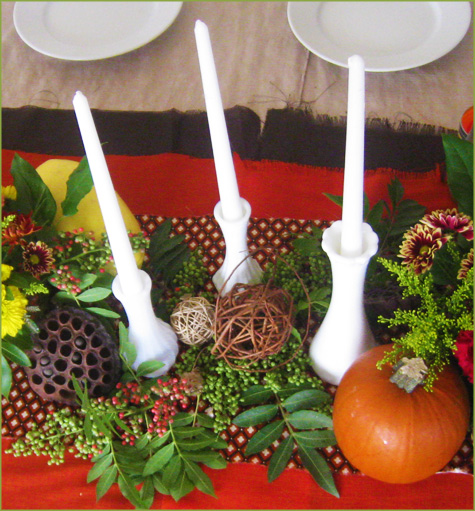 Our Friday Guest Blog Interview Series will be back next week! Drumroll… I'll put myself in the hot seat to formally introduce the face behind Pepper by sharing my answers to the four PDB questions. I'm really looking forward to it!!
Tags:
Crafty Solutions
,
Decorating
,
DIY
,
Fabric
,
Orange
,
Parties & Entertaining
,
Thanksgiving
Posted in
Crafty Solutions
,
Parties & Entertaining
|
Comment »