November 7, 2009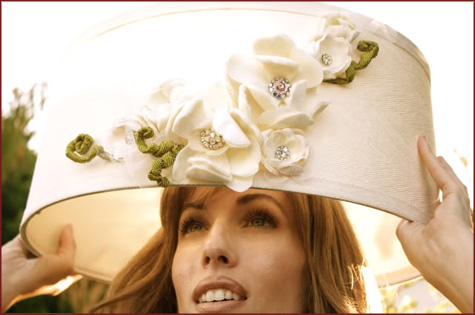 Felt — that fuzzy material you used in fourth grade to make cut out animals & party masks — has made a beautiful come back! By it's very DIY nature, felt is a neat texture and material to incorporate. From it's no-hem-needed cutting capabilities to the ease of tracking it down (every craft, art or kids store in your neighborhood), you could not ask for a more versatile DIY textile.
Full House featured these two lampshade and pillow felt inspirations, I adore the delicate flowered lampshade that could be remade with a few flea market broaches. The ruffled pillows below add a whimsical touch to the room and would be so easy to create with gathered strips of felt and a quick hand stitch (from Kelly + Olive).
How great are these BHG felt projects? Refashion a standard throw pillow by adding leaf, flower or butterfly felt embellishments. The grey felt placemat is by Kikkerland.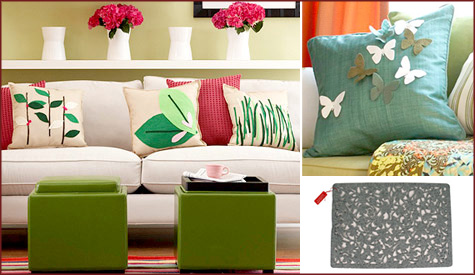 This floral pouf from Modern Dose makes a fabulous statement and would be so great for casual extra seating in the living room. Lace felt throw pillows from BHG — you can purchase similar lace embellishment strips in scrapbooking and craft stores.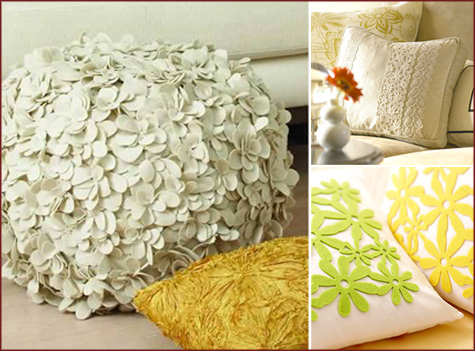 More great felt accessories to follow! Read more »
Tags:
Accessories
,
Crafty Solutions
,
Decorating
,
DIY
,
Fabric
,
Home
Posted in
Crafty Solutions
,
Home
|
5 Comments »
November 3, 2009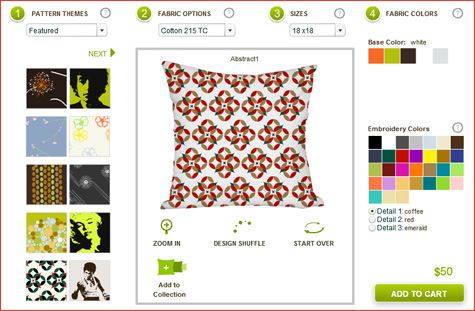 Ever feel inspired to create something that is uniquely you for your home? This is a fun site that allows you to design your own throw pillows or duvet cover: select your accessory, choose your favorite fabric, search through dozens of contemporary themes and match your home accent colors!
Inmod has a neat selection of modern furniture, lighting and accessories.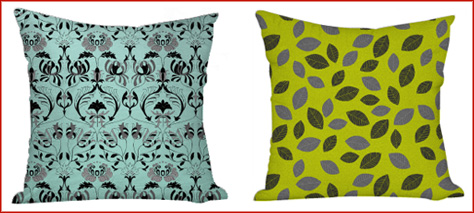 Tags:
Accessories
,
Bedroom
,
Decorating
,
DIY
,
Fabric
,
Living Room
,
Patterns & Color
Posted in
Crafty Solutions
,
Home
|
1 Comment »
November 3, 2009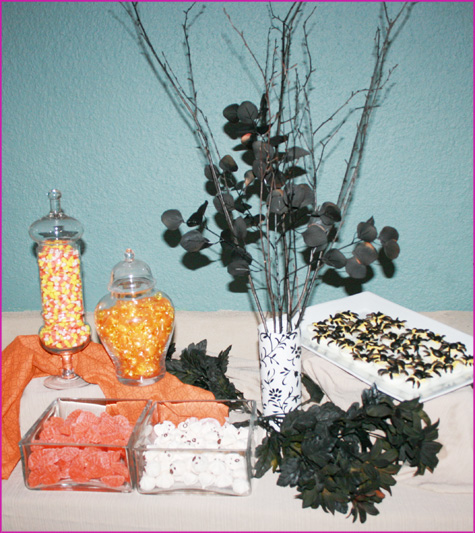 Halloween was a blast! I thought I'd share a few pictures on the details of the event (and a follow-up on my 'dead floral arrangements'… as promised). My apologies in advance for the sub-par pictures, I snapped as many as I could before the sun finally set (oh, winter!).
Friends filled in the table with all sorts of yummy treats for the evening… but here's the start of our appetizer/dessert buffet.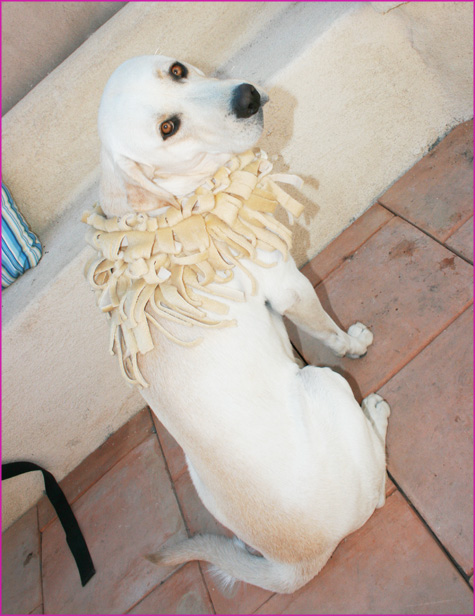 And my puppy as the King of the Jungle. Roar. He was such a sport to wear his homemade mane all night long!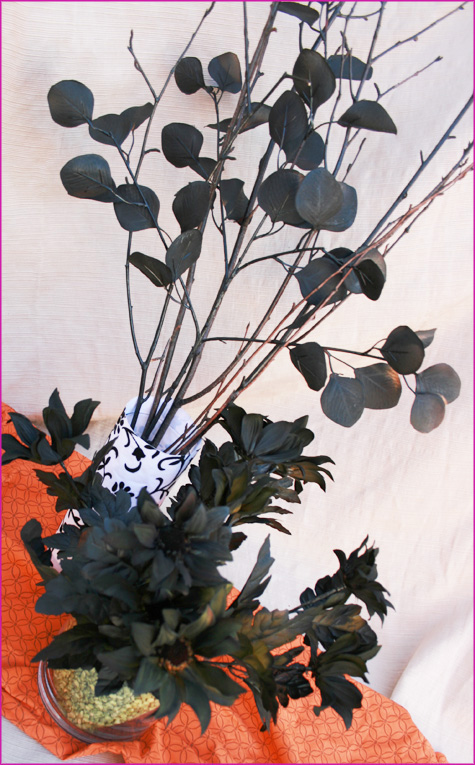 Follow the jump for more party pics from our Halloween evening! Read more »
Tags:
Crafty Solutions
,
Decorating
,
Desserts
,
DIY
,
Halloween
,
Parties & Entertaining
Posted in
Crafty Solutions
,
Parties & Entertaining
|
7 Comments »