August 5, 2010
So here's an online blast from the past with a little bit of everything… but what I'm loving most is their fabric selection!
It's so retro it's modern, if you know what I mean. These patterned, damask, deerhead, ikat, floral options are all awesome. I'm pretty sure the Mission Statement of StaceAge sums it up: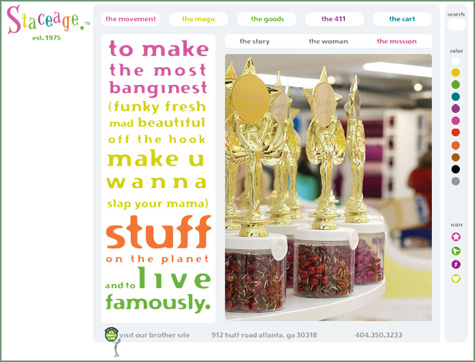 With a selection of fabric, furs, leather, trims, rugs and wallpaper to choose from it's a neat store to just bop around in and browse.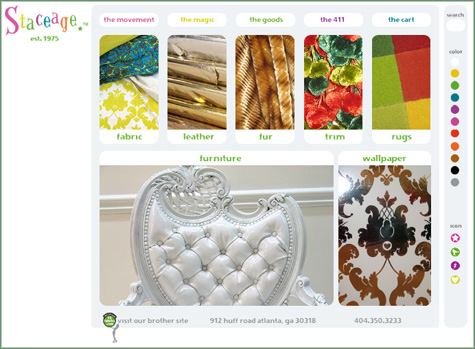 For more great Favorite Fabrics check out this link or click the little 'Browse Favorite Fabrics' button in the lower right hand sidebar.
Tags:
Decorating
,
Fabric
,
Patterns & Color
Posted in
Favorite Fabric
,
Home
|
3 Comments »
June 15, 2010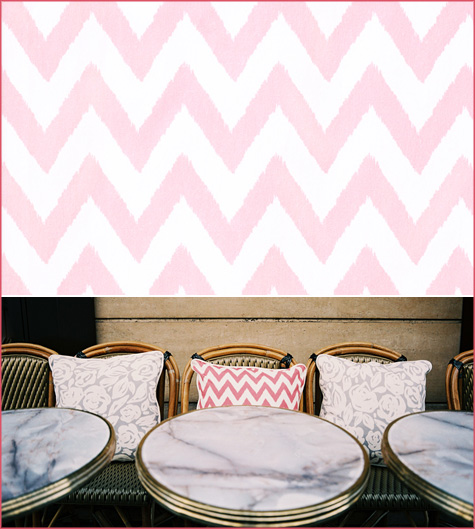 Michelle Adams, founder of Rubie Green, has designed a delightful line of 15 fabrics ranging from 100% cotton to upholstery prints for the home. One of my favorite prints is her East Village pattern (love that chevron) in light and bright pink.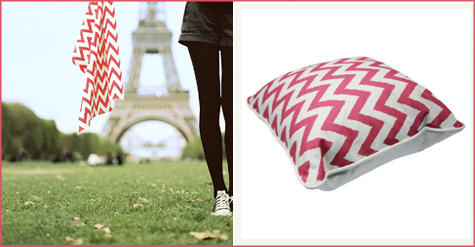 Formally an editor at Domino, Michelle has honed a classic sense of style and I l-o-v-e her fun prints. The website features accessories like coin purses (to wrangle in lipgloss and mascara floating at the bottom of your bag) to pillow covers, and of course they also sell fabric by the yard. Check out more here!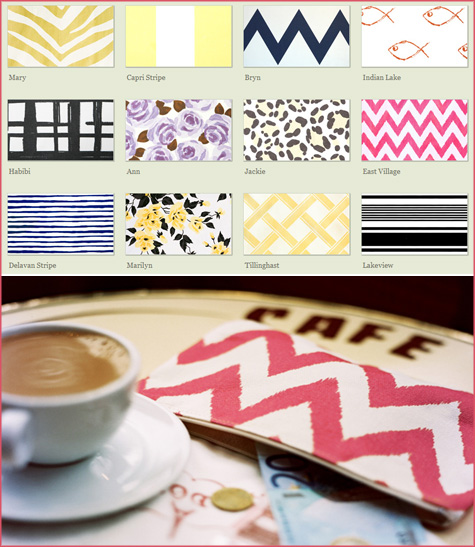 Tags:
Accessories
,
Decorating
,
Fabric
,
Patterns & Color
,
Pink
Posted in
Favorite Fabric
,
Home
|
6 Comments »
April 15, 2010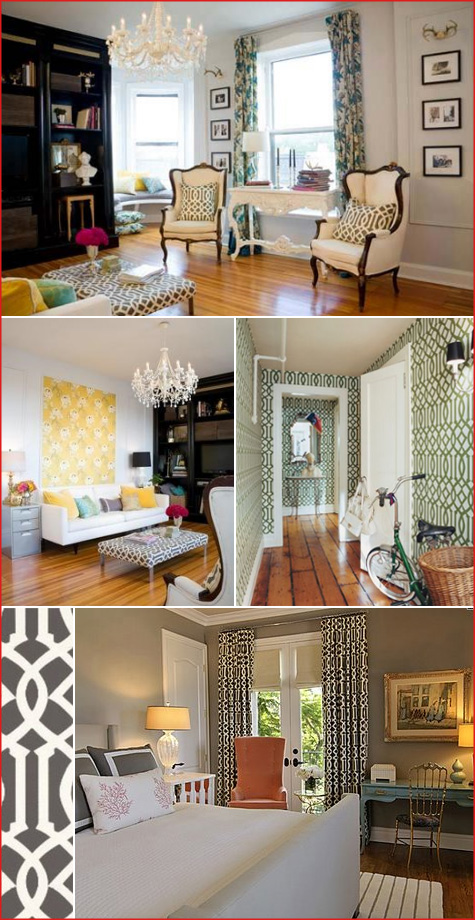 A favorite trend that I'd like to share today is one that has really lit up the design world over the past year. Kelly Wearstler's contemporary pattern covers everything from throw pillows to hallway walls (that's Chloe Sevigny's green entry way above).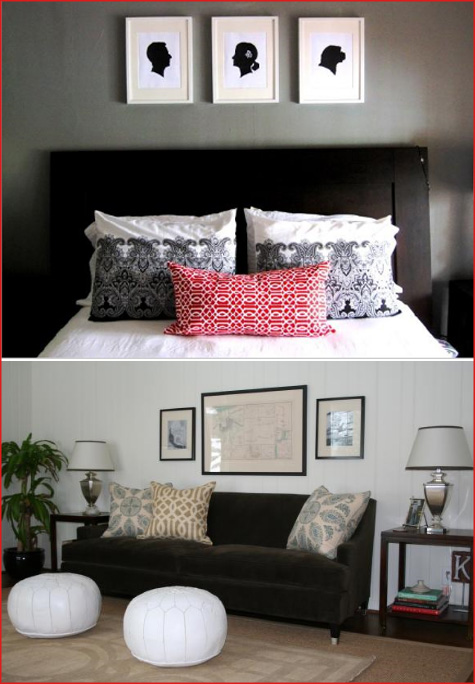 What's special about the design is that even in small doses the imperial trellis print adds just enough modernity to update a living room that's feeling dated, it's amazing what a super-trendy fabric, wallpaper or stencil (check out that dining room wall just below) can do for a room!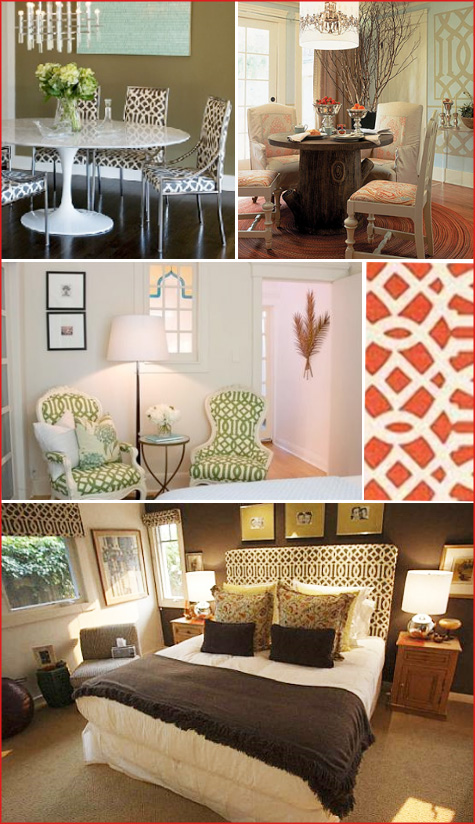 Kirsten over at 6th Street Design School even made her own trellis fabric for a recent pelmet box project – see the process here. And there's my update for today! Images from DecorPad (more great imperial trellis inspiration over there, too).
Tags:
Bedroom
,
By Color
,
Decorating
,
Dining Room
,
DIY
,
Fabric
,
Favorite Trends
,
Home
,
Living Room
,
Patterns & Color
Posted in
Favorite Fabric
,
Home
|
5 Comments »