February 19, 2010

Today's Friday Guest Blog interview brings us to the heart of Chicago – and over to the blog of a delightful hostess who shares her favorite tips, tricks and etiquette know-how on a daily basis at Second City Soiree. As an event coordinator with some of Chicago's major venues, Jen artfully intertwines the expertise of hostessing large celebrations with her love of smaller events at home.
SecondCitySoiree.com was founded in 2008 by Jennifer, a Chicago native who considers the seemingly simple task of "having people over" a fine art (that can be fun, engaging and creative!).
Whether you're hosting a party, dinner, luncheon, shin-dig, shower, barbecue, tête-à-tête, fiesta, or yes – even a soirée – you'll find helpful ideas and tid-bits to pull off the perfect event. One of my favorites: how-to videos that share delicious cocktail recipes and even a helpful reminder on how to properly set a place setting (does the bread plate go on the left or right side…)
When not writing and researching for Second City Soiree, Jen authors lifestyle articles for the popular Chicagonista site, a series on Gals' Guide called First Time Hostess, and features on luxury goods and services for Simply Magnificent – the blog of the Ritz-Carlton Residences on Michigan Avenue.
One of my favorite SCS tablesettings:
Up next, Jen's clever answers to PDB's four interview q's, including three party killer don'ts, the elements to planning your own soiree (and where you can and can't cut costs) as well as secrets to where Jen finds her SCS inspiration! Read more »
Tags:
Decorating
,
Dinner Parties
,
Guest Blog
,
Guest Interview
,
Parties & Entertaining
Posted in
Guest Blog
,
Interview
,
Parties & Entertaining
|
3 Comments »
February 12, 2010

Welcome back to PDB's Friday Guest Blog Interview series! The blogging world is so darn amazing… there are so many wonderful people in this great big world that share some of the neatest inspirations and projects. I hope you don't mind my weekly interruptions to share some of my favorites… and I think you'll really like this one.
This blog needs little in the ways of an introduction… the name alone is enough to giveaway how sweet Kylie's daily stories and projects are! In Kylie's words… All Things Lovely "is a collection of things I've been making, ideas I like and all things that I find lovely." She spends her days in the beautiful city of Sydney, Australia (and I am oh-so-jealous), being crafty and playing with her labrador, Indiana.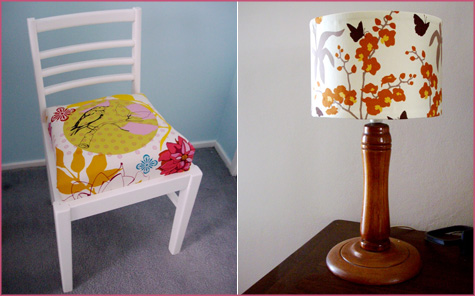 I found this special blog through the above DIY lampshade refashion last year. I used it for my own bedroom lampshades and was so pleased with how they turned out!
Stop in for a peak at Kylie's Etsy store, Avonlea Designs, to see her creations first hand. She also designs beautiful handmade invitations through her online company: Little Bird Blue.
BUT before you jump out to the blog, check out Kylie's answers to PDB's four Q's (which I can't help but read in a delightful Australian accent) and take a peak into her crafty workspace.
Read more »
Tags:
Crafty Solutions
,
Decorating
,
DIY
,
Guest Blog
,
Guest Interview
,
Home
Posted in
Guest Blog
,
Home
,
Interview
|
2 Comments »
February 5, 2010

Today's Friday Guest Blog Interview brings us over to a site that I love to visit often for event inspiration. These special ladies have made everything *wedding* their world – and what works spectacularly as an event for 200 is guaranteed gold for a cocktail party for 20. So why not borrow some of the best trade secrets, theme inspirations and color combinations from the pros? And this is where the lovely Kimberly and Heather of Style Unveiled step in!
Style Unveiled shares event tips, real weddings and vendor matches for four main cities: Los Angeles, San Francisco, Portland & Chicago. If that's not enough eye-candy to keep you in happy-event-planning-land for days, dive into their delicious blog (a specific one for each city!) – known affectionately as The Lounge.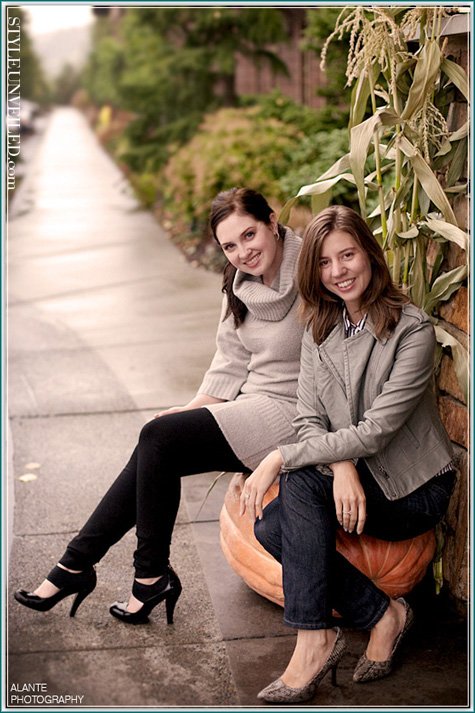 Kimberly took a few moments to sit down and share with PDB what makes Style Unveiled so special, what industry tips & tricks they rely on, and a few of their favorite up-and-coming trends. If you're a bride-to-be you're in for a real treat. On the flip side, if you're constantly on the hunt for everyday event inspiration you'll love their easily adaptable answers that apply to parties of every shape and size.
Without further ado, I'm so happy to introduce to you Kimberly & Heather of Style Unveiled!
Tags:
Decorating
,
Guest Blog
,
Guest Interview
,
Parties & Entertaining
,
Wedding
Posted in
Guest Blog
,
Interview
,
Parties & Entertaining
|
1 Comment »