September 9, 2011

We're just getting over a city-wide blackout over here in San Diego – what a crazy day yesterday! Most of the county is still without power, but I'm happy to say that my computer is back and buzzing. We celebrated the night off with friends and it was a welcome pull away from the traditional evening of tv, computer, iphone, etc. that usually distracts from good conversation.
My Friday Guest Blog Interview Series is back with guest Kyle Murphy from The Foundary. Kyle shares with us his favorite decorating trends and inspiration, plus a little more about a daily deals site that offers unique and eye-catching products for the home at a fantastic price (up to 70% off).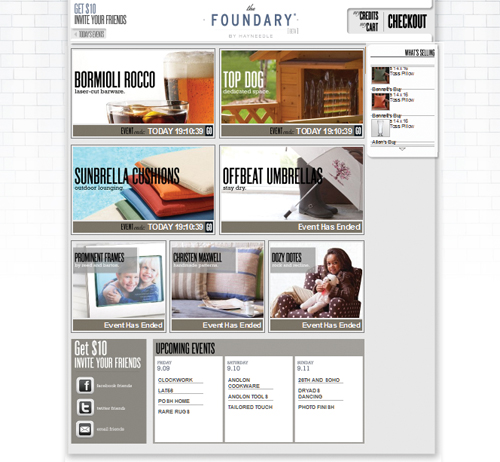 Haven't heard of The Foundary? It's one of those awesome daily email sites that you can subscribe to. The catch? Each special (from emerging and established designers, shops and artists) is available for just a few days.
Kyle, a lead buyer for the site, answers PDB's four design questions as it relates to his personal aesthetic and the site's hand-picked daily features. Read more »
Tags:
Decorating
,
Guest Interview
,
Home
Posted in
Guest Blog
,
Home
|
2 Comments »
June 24, 2011

Did you recognize that quote from yesterday? One of my favorite children's books by Robert Munsch and one of my favorite sayings.
Today's Friday guest blog interview is such a treat. Sheila, the editor and one of the fabulous design masterminds that is behind Houzz, joins me as we reflect on favorite trends, great design ideas and why homemade and well-made trumps it all (read Sheila's stretched canvas idea – so awesome – just after the jump).
Houzz is the largest online community of home design enthusiasts from around the world. Contributors regularly upload inspiring images of real homes in real cities, and great dialogues about the design qualities (including where to find product) begins. Jump out there and create an ideabook (basically the online version of cutting pages out of magazines) – you won't regret it.
The above is one of Sheila's favorite photos on Houzz and an example of the integrity of design that is posted regularly, she notes that "this room looks like it can become anything you want it to be: party central, reading nook, wine bar, studio."
I'm especially excited to share Houzz with you today since it's one of my regular go-to sites for searching for home inspiration, and I love that you can browse by style, space or metro (I've used the tool to identify beautiful, well-designed houses in my home town for potential San Diego Magazine projects, too).
Read on for PDB's four design questions and keep an eye out for Mr. Schmitz's (Sheila's dad's) decorating tip that you don't want to forget (and I need to heed more regularly!). Read more »
Posted in
Guest Blog
,
Home
,
Interview
|
Comment »
June 10, 2011

I'm letting you all in on one of the best kept design secrets on the web today… a blog completely dedicated to finding style for less, and showcasing daily designer finds and their near comparison at a great discount!
Reichel of Copy Cat Chic is one of my favorite daily reads (I recommend subscribing

) and I always look forward to the latest steals. I've searched the archives more than once to seek out a rug or chair for a room, and it's a happy day when that House Beautiful desk you spotted can be found for a 1/3 of the price!
A few examples of daily posts: expensive version on the left, equally stylish but much more wallet-friendly option on the right.
In addition, she's a new mommy to adorable Arden who's just a few months behind Liv (love the weekly photos she posts of her little one in her latest outfits) and Reichel creates beautiful style boards for complete rooms that are full of inspiration (an example after the jump).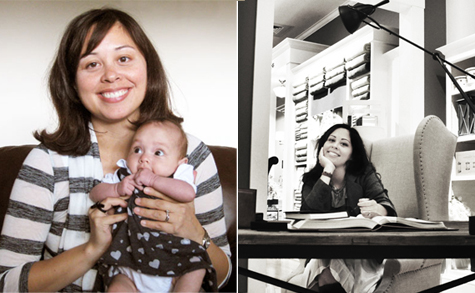 I was delighted Reichel wanted to share a few of her own design secrets and tips today, and I think you'll like the well-thought out interview answers that follow.
Read more »
Tags:
Decorating
,
DIY
,
Guest Blog
,
Guest Interview
Posted in
Guest Blog
,
Home
,
Interview
|
6 Comments »