September 20, 2011
Here's a quick and easy way to decorate for any season. Choose your favorite flat decor, mount it on white matting or construction paper (or a patterned fabric!) and frame.
I found a few plastic fall leaves (though it would be interesting to try drying the real deal – that is if leaves changed color in San Diego

) and lined several frames that I had on hand with white construction paper for a simple look.
Side note: Kevin thinks I have a frame problem… it's true, *sigh*. I have a huge box of frames that I constantly rotate in and out around the house. Sometimes frames will sit for months, sometimes even a couple of years before their day of display comes. Most all of my frames are basic white, brown or black – nothing ornate and most made for hanging on a wall. The penny sale at Aaron Brothers is awesome – I have dreams of photo collages and what I will hang!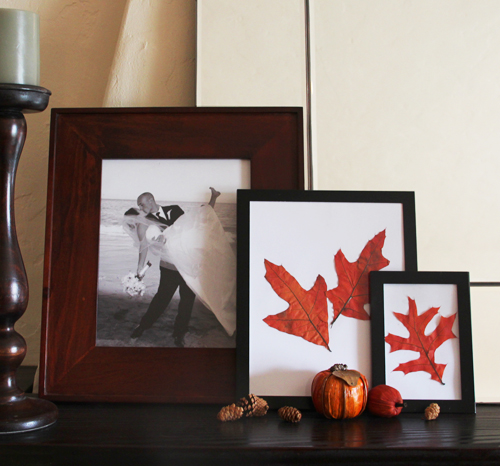 But I digress… For Christmas, I might change out the leaves for little felt Christmas trees or maybe mount doilies that resemble snowflakes on patterned fabric.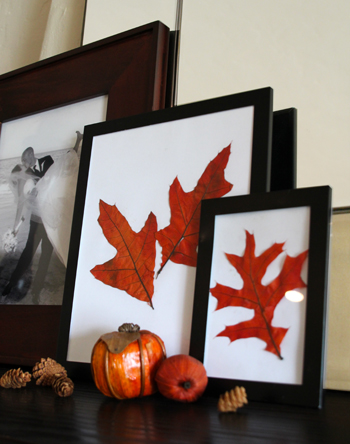 If you're not a frame addict, try switching out a few of your family photos just for the holidays – or you could always put that Aaron Brothers, Joanns or Michaels 40% off coupon to good use

.
Tags:
Crafty Solutions
,
Decorating
,
DIY
,
Fall
,
Halloween
,
Home
,
Orange
,
Red
,
Thanksgiving
,
Tutorial
Posted in
Holidays
,
Home
|
7 Comments »
July 4, 2011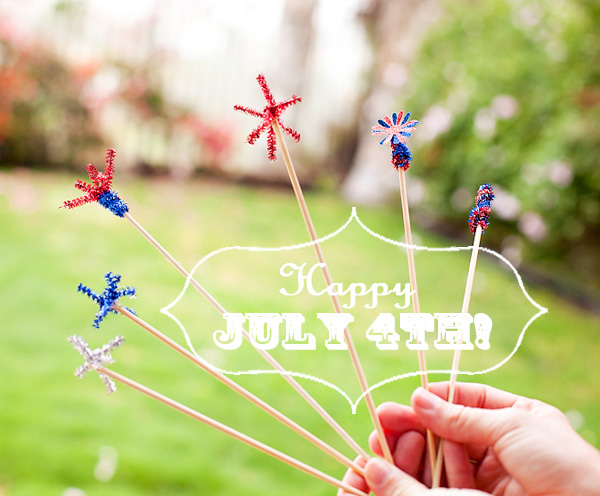 Firework drink skewers courtesy of hwtm.com.
Tags:
July 4th and Labor Day
Posted in
Holidays
|
1 Comment »
May 8, 2011
Happy Mother's Day to all of you mommies, grandmommies, aunties, Godmothers and the like – you deserve a day of much rest, relaxation and full on pampering (at the very least oj in bed and a foot rub…).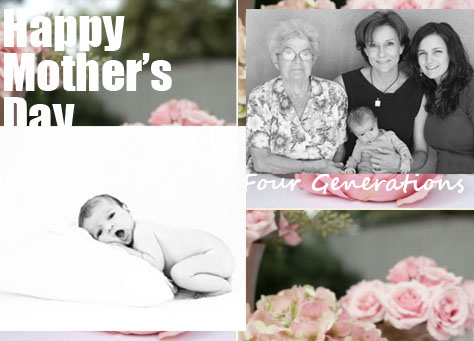 Much love from our family to yours.
Tags:
Mother's Day
Posted in
Family & Friends
,
Holidays
|
4 Comments »