November 19, 2009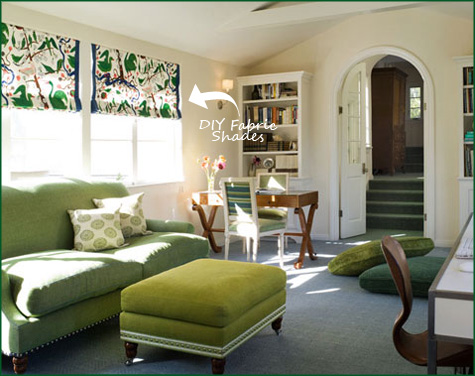 It's been a while since I've had the chance to feature a really awesome DIY project and I couldn't be MORE excited about this one! Fabric roman shades are classy and beautiful — and they add a bit of pattern and personality into any room. The fabric shades that Coddington Design incorporated into the above living room pull the room together.
Here are three step-by-step DIY projects (from your own old blinds or from scratch) to keep you busy!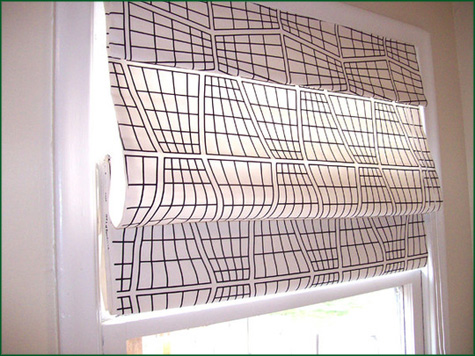 You could purchase pre-made shades or even have custom window coverings designed out of your favorite material — but if you have an old set of blinds or roman shades lying around, creating your own can be quick & easy!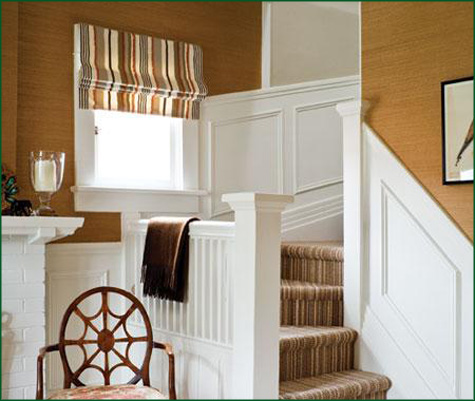 Follow the jump for step-by-step instructions for custom roman shades created from old blinds, an old roman shade (even a cheaper version that you find on the market, like a standard Ikea or Target shade is a great starting point) OR even from scratch! Apartment Therapy, Little Green Notebook and Canadian House & Home have it covered! Literally. Read more »
Tags:
Accessories
,
Crafty Solutions
,
Decorating
,
DIY
,
Fabric
,
Home
,
Living Room
,
Tutorial
,
Window Coverings
Posted in
Crafty Solutions
,
Home
|
3 Comments »
November 16, 2009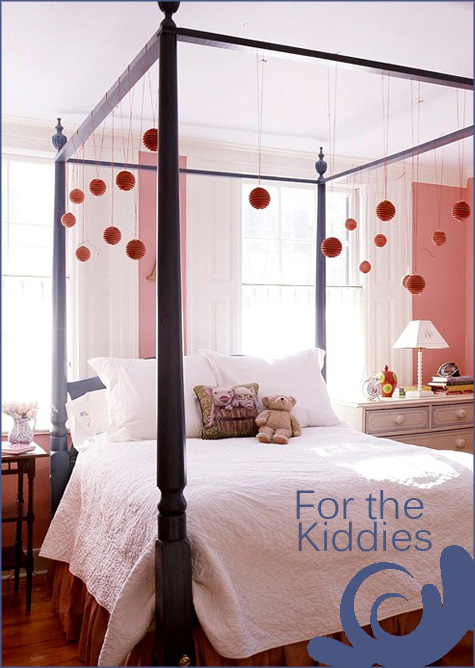 Decorating for children can be so fun — you can be as extravagant and imaginative as you'd like and the room will be appreciated and loved for years to come. Here are a few inspiring ideas from Elle Decor & BHG for adding a little creativity in the world of children.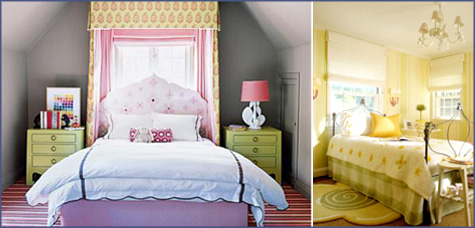 Bright walls and fun fabrics are a must. I love how the above lavender room incorporates brilliantly green bed stands and a complimentary fabric canopy/curtain.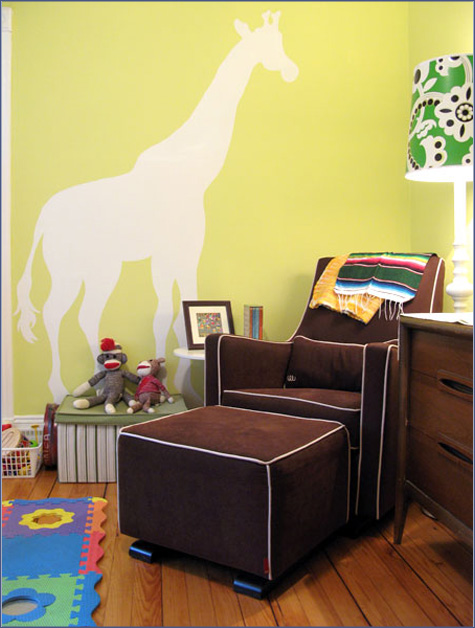 A nursery is an ideal place to add a life size stencil and this giraffe is perfect. I love the lampshade too.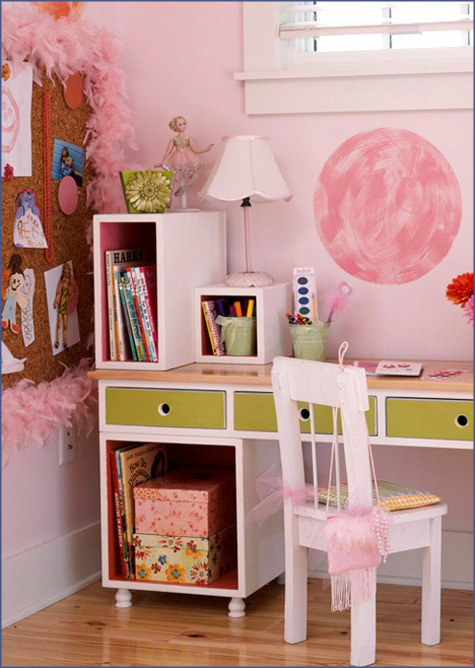 Pretty in pink — it's one hundred percent okay to go way overboard with a little girls room, pink boa trimmings and all. There's too much wonderful inspiration out there! Follow the jump for 8 more fun ideas. Read more »
Tags:
Bedroom
,
Crafty Solutions
,
Decorating
,
DIY
,
Kid's Room
,
Patterns & Color
Posted in
Crafty Solutions
,
Home
|
8 Comments »
November 14, 2009

Love to knit? Then I've got the project for you… cozy up to one of these awesome chairs this fall by taking inspiration from the UK's Melanie Porter who showcases an entire collection of knitted gloriousness. Oh how I would LOVE to snuggle with a chair like this by the fire!
Decor8 shared this wonderful artist a while back, and I'm beginning to wonder how I might reupholster one of my own chairs with my novice knitting skills?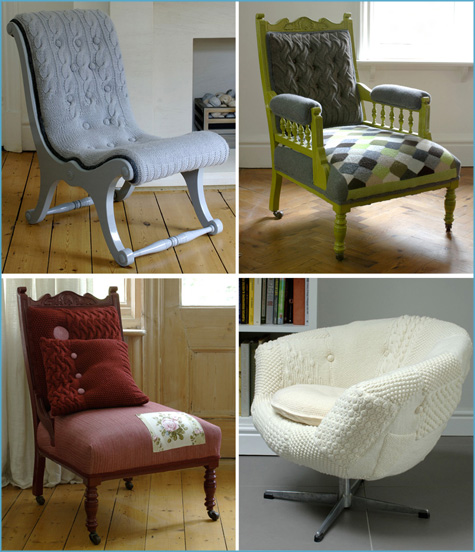 When in doubt, leave it to the pro. In Melanie's words, "Each project starts with the chair itself – anything from an antique Victorian nursing chair, to a 1970s Egg chair – which is painstakingly stripped back to the frame, before being restored and reupholstered using traditional techniques. This blank canvas is then covered with a series of hand-knitted panels, especially created for each chair."
Hot cocoa and a good book, anyone?
Tags:
Accessories
,
Crafty Solutions
,
DIY
,
Furniture
,
Home
Posted in
Crafty Solutions
,
Home
|
2 Comments »