April 20, 2012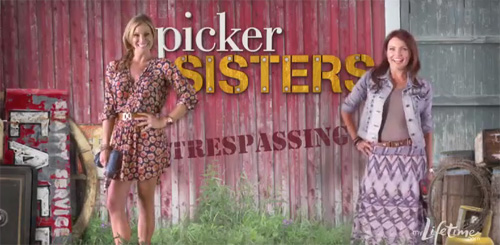 This is kind of neat twist on a typical Friday Guest Blog Interview over here, today we have a video version with Lifetime's Picker Sisters!
Have you heard of these ladies? They travel the States looking for treasures in backyard barns, forgotten basements and dirty junkyards, and then turn their salvaged finds into very neat repurposed furniture, lighting and decor for their Los Angeles home store. Today Tanya and Tracy are answering PDB's four interview questions and sharing a little more about themselves.
What is 'picking' exactly? Here's an example of their digging:
and what they created out of that neat find:
So fun.
I was recently invited to interview the sisters and brought PDB's usual questions to them to hear their thoughts on what inspires their stye, what they love about what they do, their favorite trends and a few fun repurposing ideas to share. And since Earth Day is nearly here, a little more about their work with Keep America Beautiful's Great American Cleanup, the nation's largest annual community improvement program.
Their ideas for repurposing gift cards, maps, wine bottles and broken china are clever, right?
I love their shabby chic, rustic style and their ability to see the beauty in an old metal barrel (that sink is amazing). One person's trash is another person's treasure! Thank you, Picker Sisters for joining us today!
For more about the ladies and the show, follow the jump. Read more »
Posted in
Home
,
Interview
|
2 Comments »
March 2, 2012
Happy Friday! Oh I love me a good Friday. It's the close of the work week… a chance to wrap up unfinished projects, cross off items from the ever daunting list, reprioritize tasks that didn't meet their Friday deadline. I also take an early lunch on Fridays for a story time at our local library with Liv. It's the best.
Weekends usually mean a new kind of project – one that involves a hammer or paint brush or some mod podge. Weekends also mean par 3 golf courses, BBQs with friends and morning Church on Sunday. Sunday rituals are sacred in our house, it's a morning to look forward to all week. After Mass we swing by the most delicious bakery for an almond danish and vanilla latte (always the same order. always), that's followed by our favorite Farmer's Market where we stock up on goods from farmers we're beginning to get to know. Oh man those homemade almond danishes… I'm thinking about it already.

But! It's still Friday, and with that I introduce to you a blog that I think you'll very much enjoy checking out. The Busy Budgeting Mama was introduced to me by a friend and I was immediately smitten with Natalie's creativity.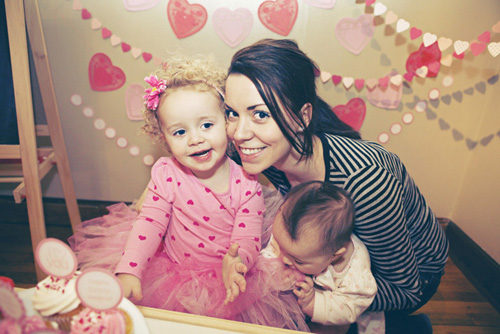 Be it a cardboard castle of all castles for her kiddos, the most wonderful crocheted animal patterns, her awesome dessert tables (because her graphic design skills are through the roof) or a dollhouse complete with wallpaper and DIY designer furniture, this girl is crafty and quite good at it. How cute is this idea? And here's that awesome castle that cost a whopping $4 to create: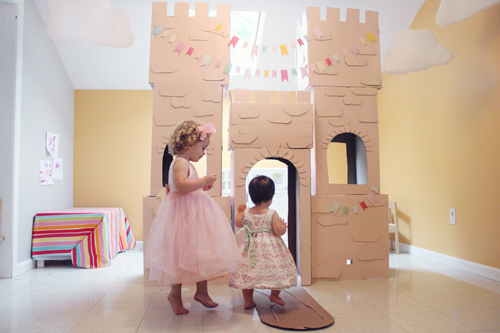 If you enjoy following along with families (and super savvy creative ones, at that) then I think you'll really enjoy Natalie's blog. More pictures of her adorable family and crafty style (plus answers to the usual four interview questions) after the jump.
Tags:
Crafty Solutions
,
Guest Blog
,
Guest Interview
,
Kids Party
Posted in
Crafty Solutions
,
Guest Blog
,
Home
,
Interview
|
Comment »
January 27, 2012

Happy Friday! Can you believe this week? Such a fast week. Yesterday felt like Tuesday and tomorrow should not be Saturday – but alas it is Friday and I'm more than a little happy about that.
Every once in a while I invite a blogger, artist or writer to stop by the blog and share their thoughts about design with readers. I've come to call this my 'Friday Guest Blog Interview' and while I don't host every Friday, I took a little count yesterday and this is the 52nd interview to date. I'm no interior designer so I might look forward to these interviews most, but if you're interested in some serious tips and tricks from some of the best out there, check out the archive here. A few of my favorites? Centsational Girl, Young House Love, Viva Full House, Isabella & Max Rooms, Hostess with the Mostess, Bower Power, Decor8, Made by Girl, Ruffles and Stuff, Style Me Pretty, M Loves M — too many to name. I really have enjoyed each one of those 52. I keep the same four questions each time and I love to hear the variations and commonalities in the answers!
Today I have the honor of introducing Jan Parr, long time editor of Chicago Home + Garden and recent author of Chicago Spaces: Inspiring Interiors. If you're a collector of awesome coffee table books, I must admit that this is a great addition to the collection. I have sprinkled my favorite photos from the book throughout the interview!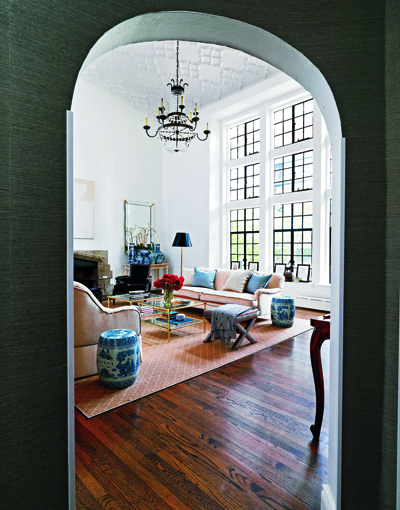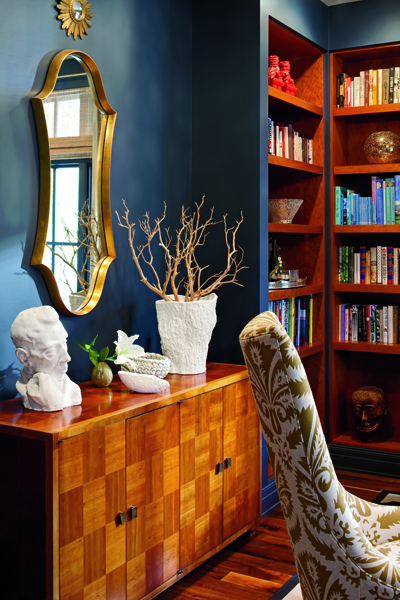 Everything about both of the above images is awesome. More after the jump. Read more »
Tags:
Decorating
,
Guest Blog
,
Guest Interview
,
Home
Posted in
Guest Blog
,
Home
,
Interview
|
Comment »