August 1, 2011
With all of this talk of construction over here it's time for a little prettiness. Here's a fabulous tutorial that I recently spotted that I can't wait to try!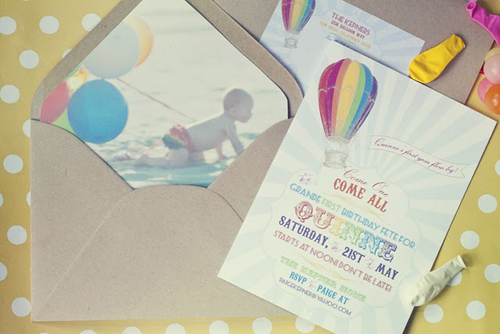 How creative! This would be so cute for a shower, wedding announcement or even as the lining in a thank you card (I'm picturing an adorable picture from a kid's party with a little handwritten note from the birthday boy or girl).
Because it's an artistic twist on the usual envelope liner rather than a picture to be displayed on the fridge, you could definitely get away with printing on regular cardstock paper from your home computer. Better yet, try printing a favorite photo over a subtly patterned piece of scrapbooking paper.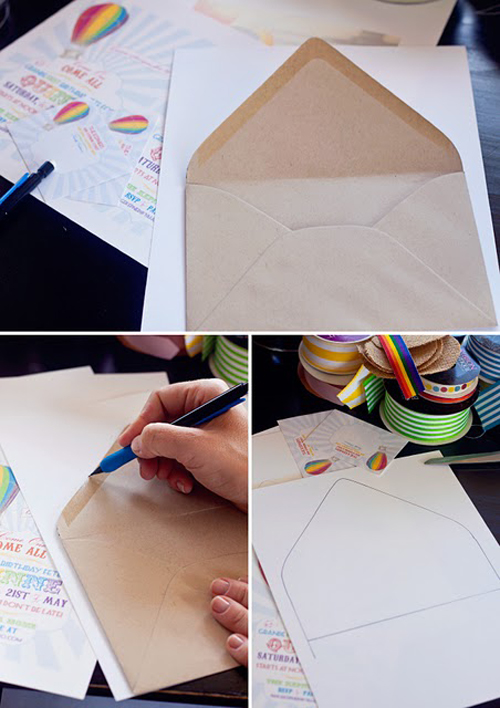 Full tutorial over here at Paiges of Style. Love this idea.
Tags:
Baby Shower
,
Birthday
,
Bridal Shower
,
Crafty Solutions
,
DIY
,
Kids Party
,
Paper Goods
,
Parties & Entertaining
,
Tutorial
,
Wedding
Posted in
Parties & Entertaining
|
4 Comments »
June 29, 2011
There's nothing like a holiday designed just for fun in the sun. Whether you'll be spending it on the sand, by a pool or bbqing in the backyard, I hope that this adorable party (featured over at hwtm.com) provides a little Independence Day celebration inspiration.
And don't forget to check out the Entertaining button there on the left sidebar to find even more ideas for the 4th of July (including delicious recipes).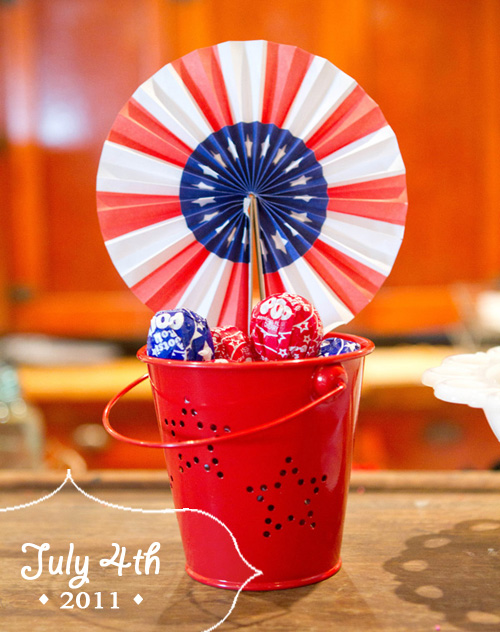 This "vintage Americana" tractor party was designed by Aubrey of Sweet Cheeks Tasty Treats for her son's birthday – but how perfect is it for the 4th of July? Invite the neighbors over for strawberry shortcake and potato sack races, and plan an afternoon of relaxing on this beautiful July day.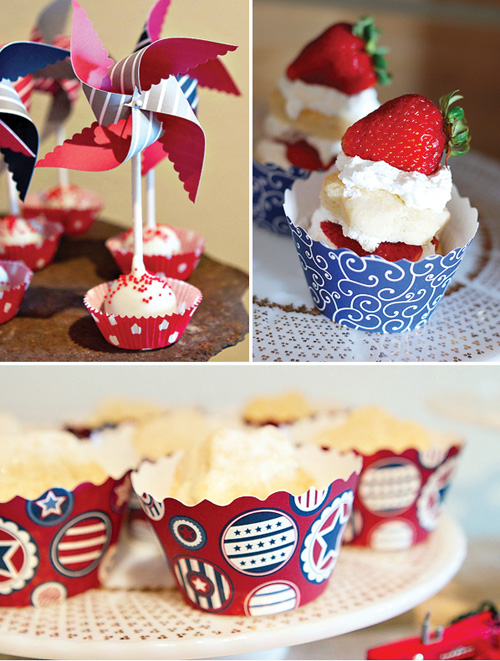 Handmade pinwheels, bunting and delicious cake pops (see how the pinwheels are the cake pop sticks? so clever) add a DIY touch.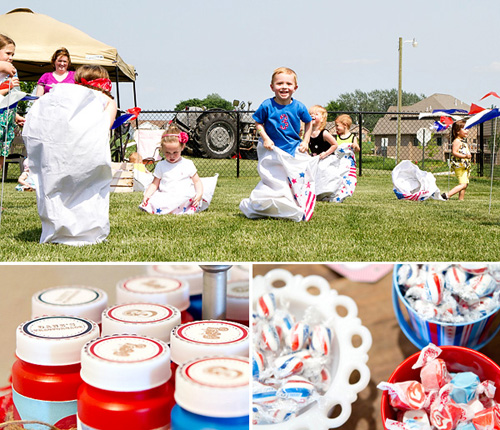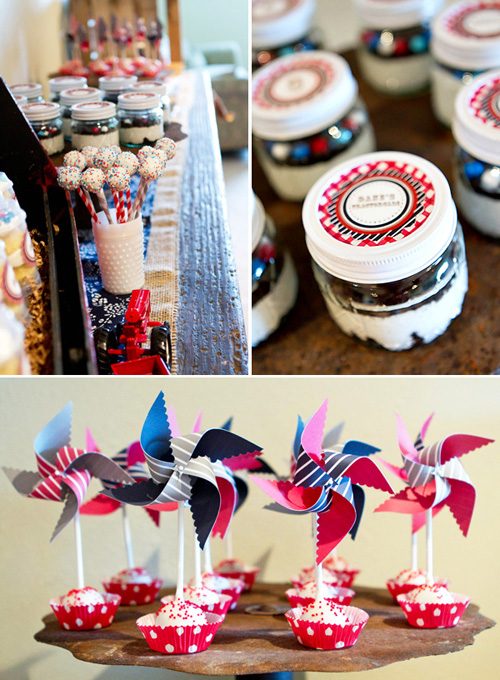 Adorable labels by Printable Parties.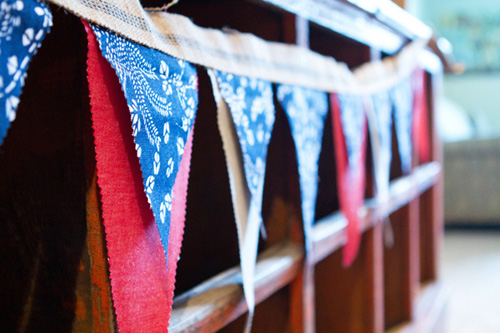 Be sure to check out the full post (and all of the fun details) over at Hostess with the Mostess.
And if you have a few extra minutes today, check out the July/August issue of High Gloss Magazine. I love all of the virtual lookbooks that are being published these days and I thought this particular issue was one of the best I've read by High Gloss. SO much inspiration! I was adding every other page to my inspiration folder on my computer.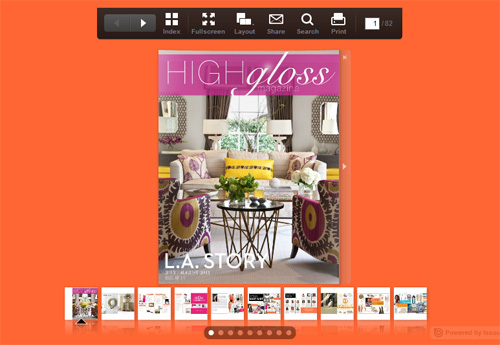 Tags:
Blue
,
Decorating
,
July 4th and Labor Day
,
Kids Party
,
Memorial Day
,
Red
,
white
Posted in
Parties & Entertaining
|
4 Comments »
May 23, 2011
Recently Centsational Girl began a terrific little weekly 'Best of the Blogosphere' round-up that I've really enjoyed checking out. When this idea popped up by Ruffled, it reminded me immediately of these West Elm lanterns that I used in this outdoor inspiration board for the May issue of San Diego Magazine.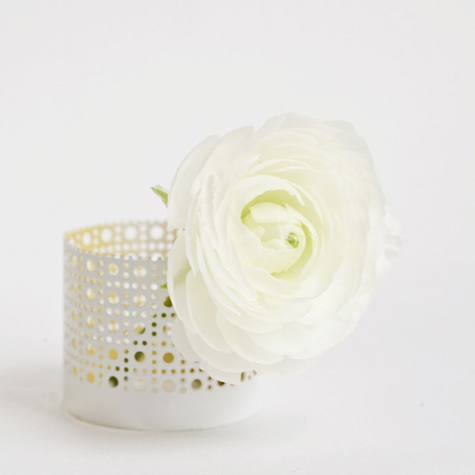 Pretty similar, right?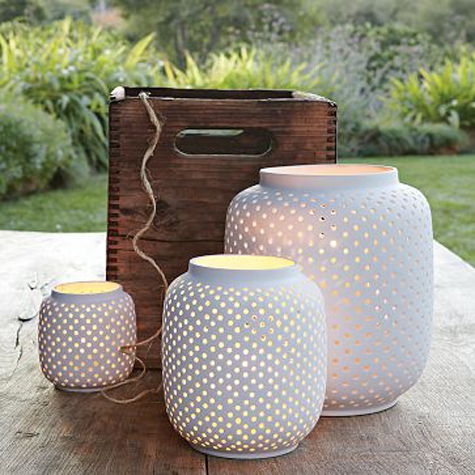 So simple and so lovely – these would look beautiful around a garden party or as centerpieces for a wedding. And I love that they're made out of the metal found on a used radiator cover!! Really, I know it's crazy. So resourceful. You could also use upcycled perforated metal sheets or purchase from a major home supply store.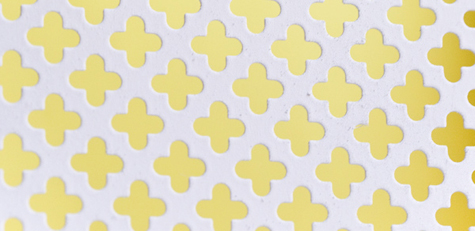 A bit of white spray paint for the metal and an immediate transformation. The clover design is an added perk.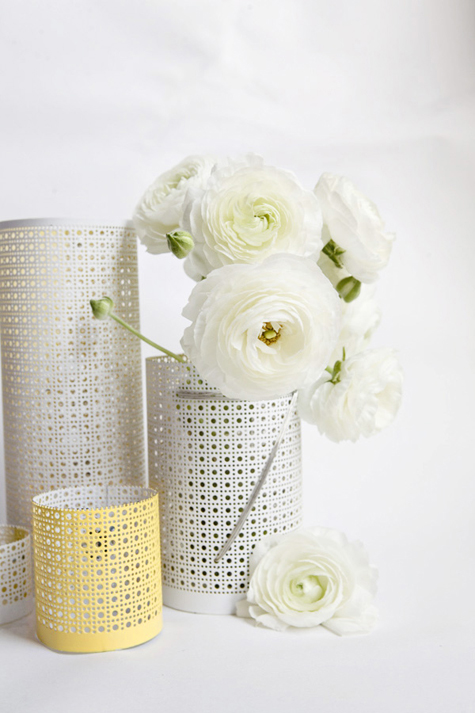 Full tutorial here.
Hope you had a lovely weekend! We traveled out to South Bend, Indiana for my brother's graduation from the University of Notre Dame. We're having a great time and I had the chance to celebrate my birthday on Sunday with family while there!
Tags:
Accessories
,
Crafty Solutions
,
Decorating
,
Dinner Parties
,
DIY
,
Home
,
Parties & Entertaining
,
Patterns & Color
,
Wedding
,
white
Posted in
DIY
,
Home
,
Parties & Entertaining
|
1 Comment »