April 12, 2011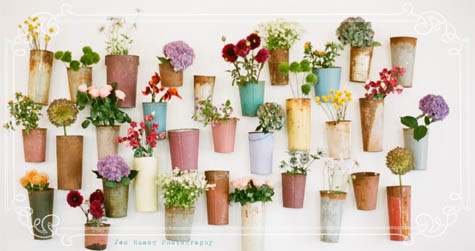 Easter is just around the corner! I picked up a bouquet of daffodils and tulips just the other day at the market and they added such a bright and fresh touch to our kitchen and dining room. Any type of bulb flower at a sweet price is a definite nod that spring is here.
Here are some of my favorite Easter entertaining ideas – after all, it's a mere two and a half weeks away!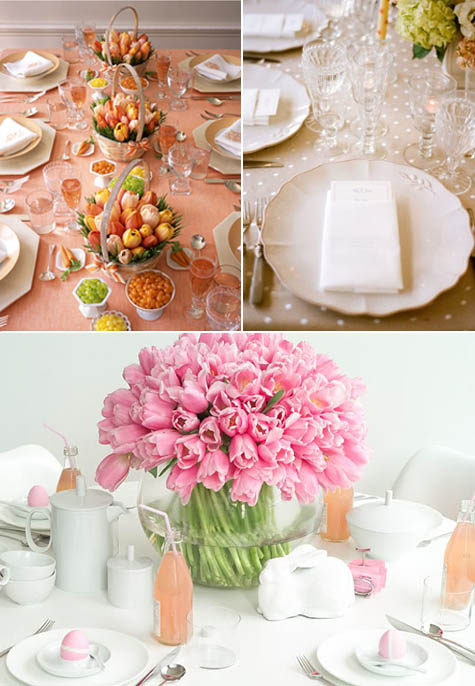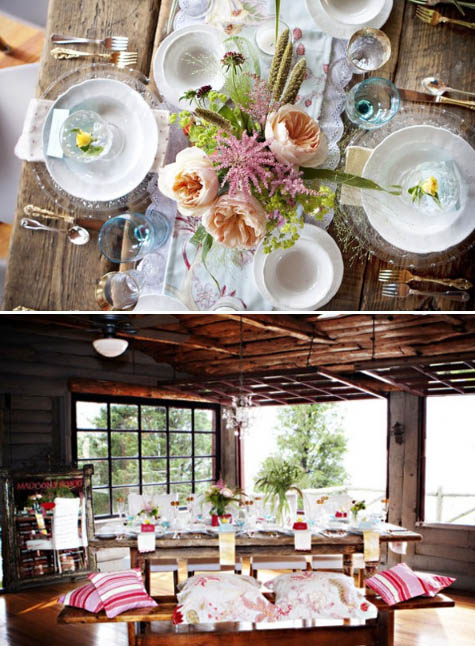 We're celebrating Easter with family and I think a casual brunch outdoors would be a lovely way to relax.
Purples, pinks, corals, creams… the inspirational palette for this year.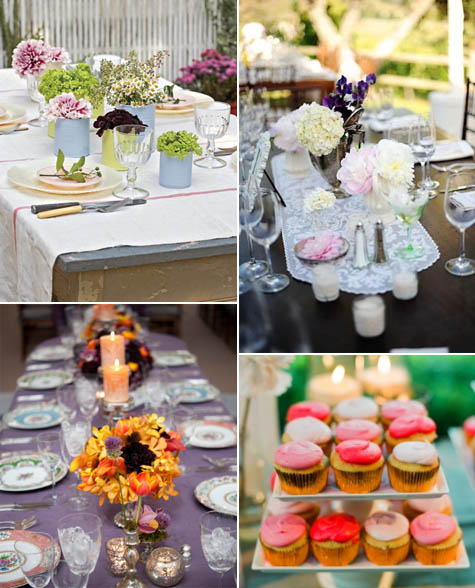 I have several white paper lanterns that I hang at varied heights for just such occasions.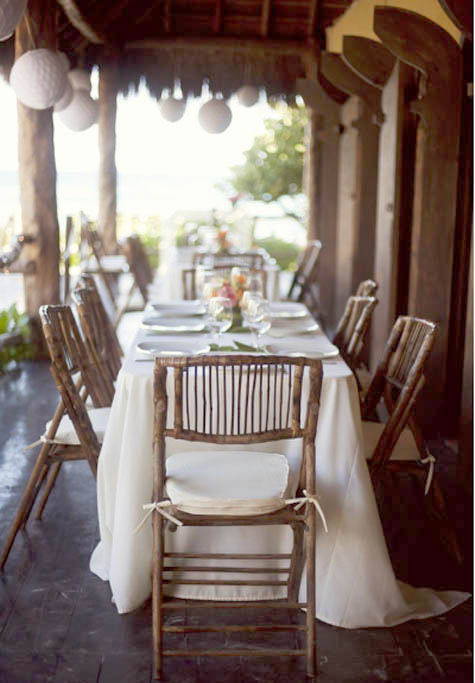 A simple spread of french toast, boysenberry syrup and fresh squeezed oj? Yes please. Served atop vintage dishware with mismatched glasses around a centerpiece of beautiful flowers – double yes.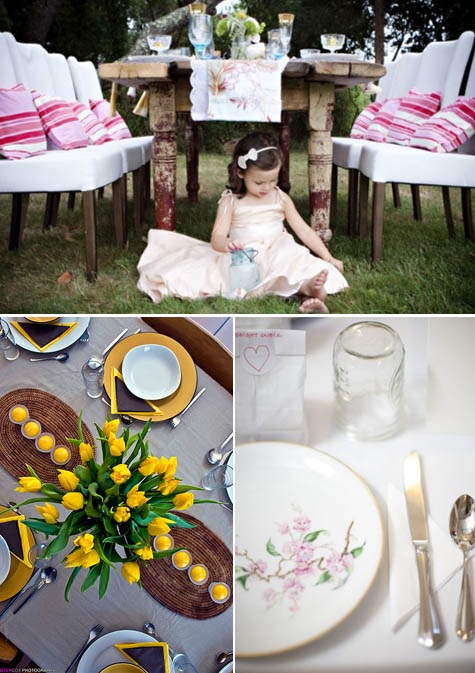 Alright, so I probably won't hang antique chandeliers above the table, but it's pretty, right?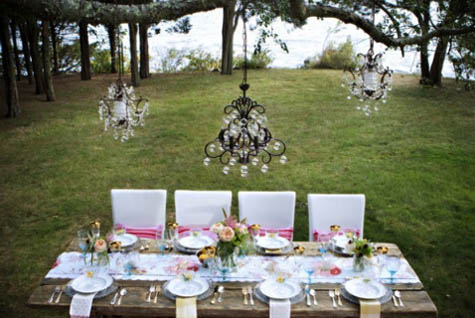 Here are a few more inspirational Easter ideas!
Images above: Style Me Pretty, Hatch Creative Studio, Country Living, Martha Stewart & My Culinary Canvas
Tags:
Decorating
,
Dinner Parties
,
Easter
,
Parties & Entertaining
,
Pink
,
Purple
Posted in
Holidays
,
Parties & Entertaining
|
3 Comments »
March 31, 2011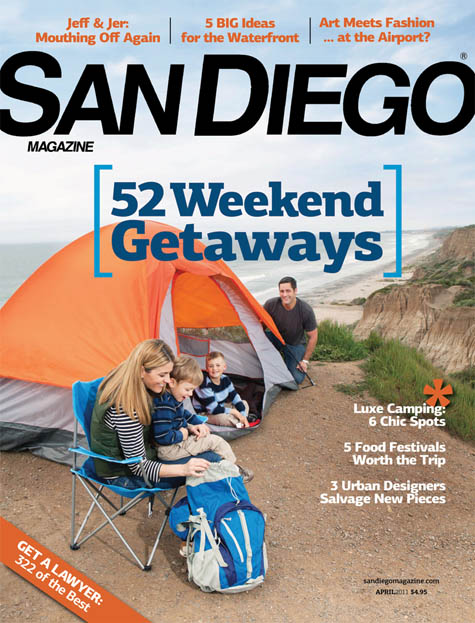 For April's issue of San Diego Magazine, we took our monthly Treads article outdoors to feature a bohemian-style picnic beneath the giant Monterey oaks.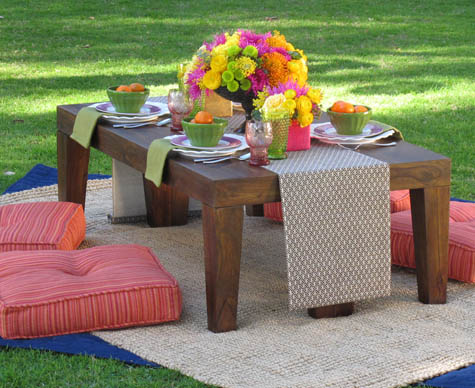 I had a wonderful time styling this shoot! It involved quite a bit of running back and forth between Crate & Barrel, Anthropologie, Target and West Elm, but choosing the bright, vivid color palette and the products to be featured was plenty of fun.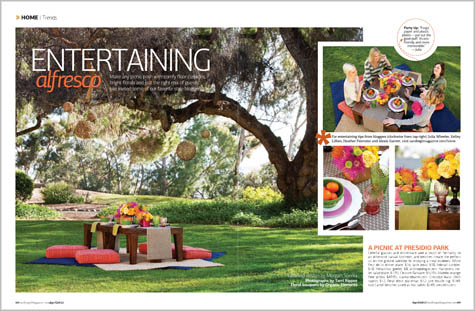 You can check out the full online issue of San Diego Magazine here.
In addition to the spring picnic spread, I wrote about an ultra modern loft in downtown San Diego that boasts all of the latest eco updates and modern touches: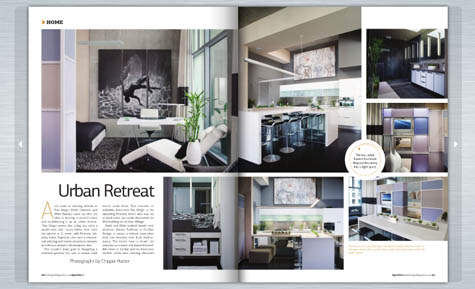 More behind-the-scenes from the photoshoot: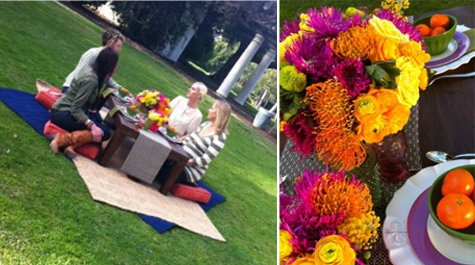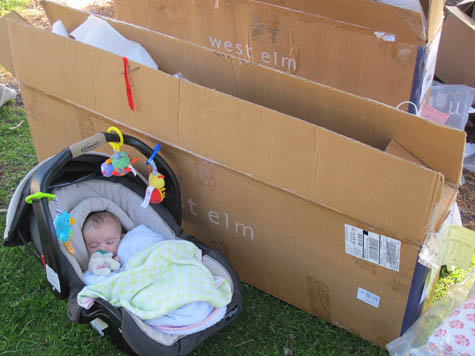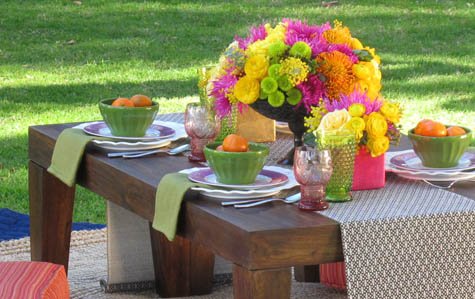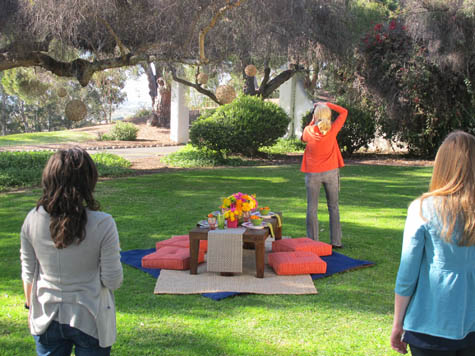 The four local design bloggers featured in the shoot included: Heather of La Feem, Kelley of Mrs. Lillien, Julia of San Diego Songbird and Alexis of Fern & Feather.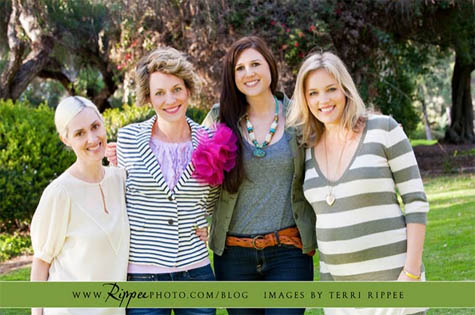 Photography by Terry Rippee.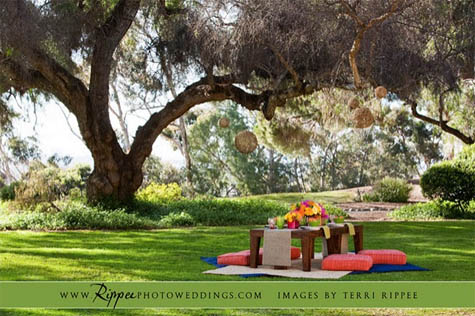 Florals by Organic Elements.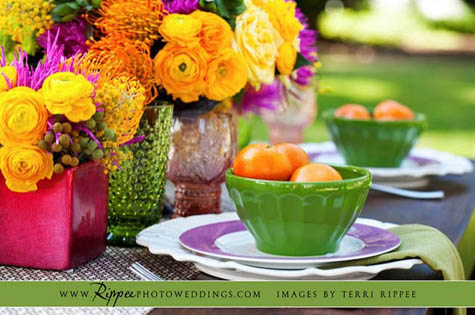 Read more about the featured bloggers as well as their entertaining tips in a short interview here.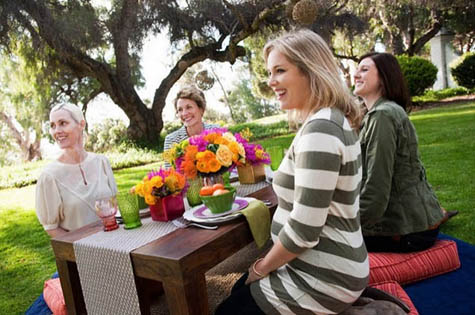 It was a beautiful day and the perfect setting for an afternoon of lounging on lazy floor cushions besides a low table (made of two West Elm benches) and a lunch of clementines

.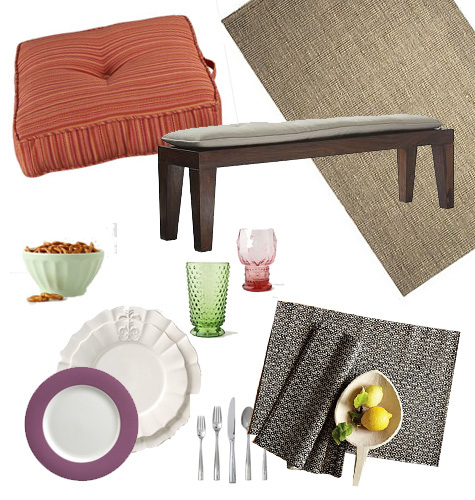 The beautiful glassware from Anthropologie had to have been my favorite – I might have to pick up a set of the above pink Helianthus goblets!
My May feature is nearly finished, I'm just now wrapping up a Trends article on the perfect outdoor entertaining space. More to come…
Posted in
Parties & Entertaining
,
San Diego Magazine
|
6 Comments »
March 24, 2011

Hatton over at the adorable blog Freshmom asked me to put together favorite birthday party inspiration for a guest post. I was delighted to pull my Vintage Nesting Shower that I created for a friend last year out of the archives since the antique + spring details are just what I have in mind for a great birthday (for any age) this time of the year!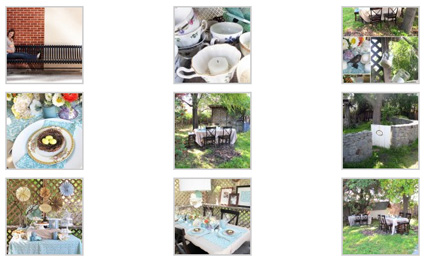 She also highlights a few interview questions such as how I got into design and about being a new mom. Head on over for the full post! Thanks, Hatton!
Tags:
Guest Blog
Posted in
Guest Post
,
Parties & Entertaining
|
2 Comments »