December 28, 2009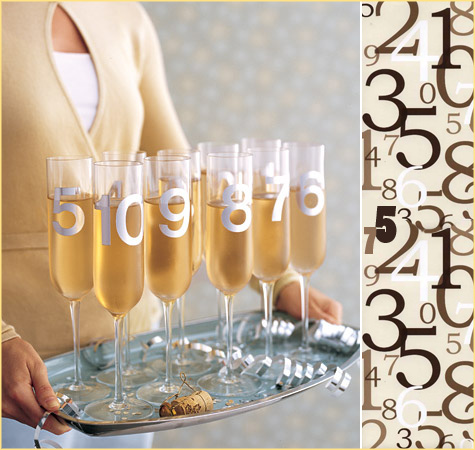 Numbered champagne glasses (by Martha Stewart) have to be one of my favorite New Year's party ideas… everyone is given a numbered glass upon arrival, and then as midnight fast approaches each party goer holds up their champagne to shout out their countdown number and cheers the New Year!
Apply window decals (for the easiest removal) to your own champagne glasses or add scrapbooking stickers to the plastic version.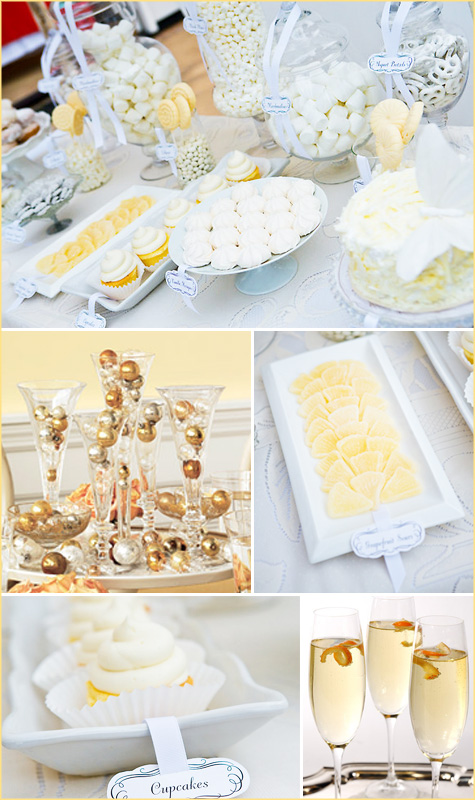 For more golden ideas, check out Lollipop Events & Designs White Sugar Dessert Bar featuring delicious petit fours in New Year's celebration colors. More gold ideas and buffet photos after the jump! Read more »
Tags:
Decorating
,
Dinner Parties
,
Gold
,
New Year's Eve
,
Parties & Entertaining
,
Yellow
Posted in
Parties & Entertaining
|
3 Comments »
December 26, 2009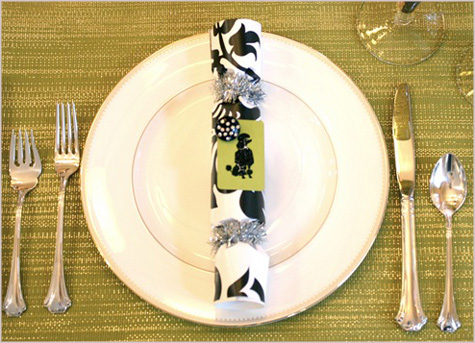 Here's a neat idea for this New Year's Eve. If you're hosting a get-together or dinner party consider this thoughtful treat for your guests — a homemade party cracker! Danielle and Centsational Girl share how.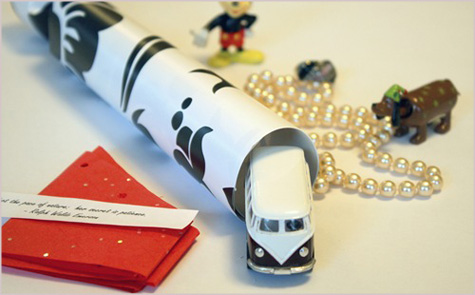 This decorative tube (an empty paper towel holder in this case) is usually filled with little knick knacks (paper crowns, fortune messages, small toys…) and is wrapped in bright shiny colors. Tradition holds that two people pull from each end of the cracker until it *pops*, emptying out the contents. Read more »
Tags:
Christmas
,
Crafty Solutions
,
Dinner Parties
,
DIY
,
Kids Party
,
New Year
,
New Year's Eve
,
Parties & Entertaining
,
Tutorial
Posted in
Crafty Solutions
,
Parties & Entertaining
|
Comment »
December 25, 2009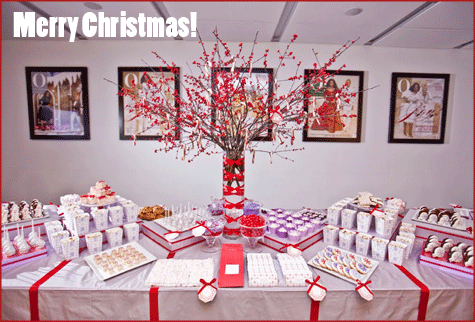 While Christmas has come and gone here in beautiful Sydney, I wanted to share one last treat from my favorite holiday… especially since I *technically* have one more day to celebrate in my home town time zone!
Amy Atlas does a fabulous job again, this time for the O Magazine holiday party and Gayle King!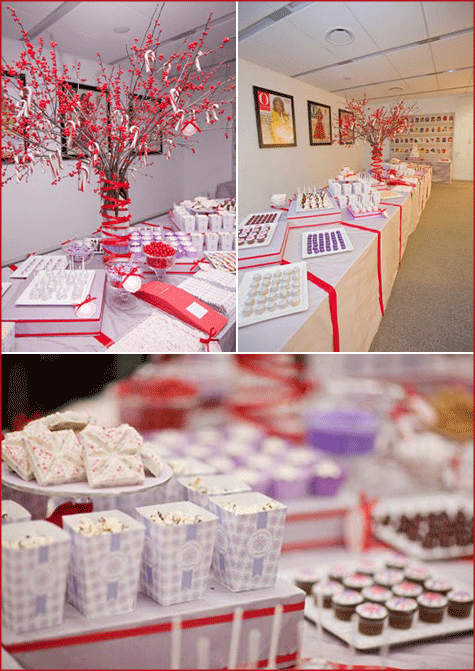 The lavender and cherry color palette is an unusual and beautiful one — I could imagine using these for a New Years Eve celebration as well. I especially love the vase tied in ribbons and bows, and the little custom 'popcorn' boxes (could be filled with any favorite candy).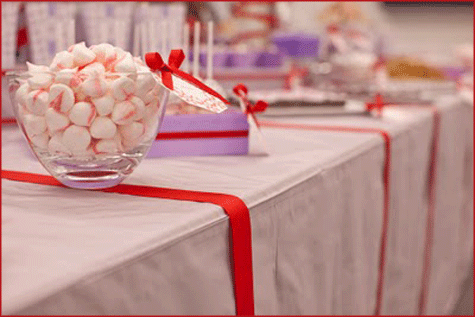 Tags:
Christmas
,
Decorating
,
Desserts
,
DIY
,
Lavender
,
Parties & Entertaining
,
Purple
,
Red
Posted in
Parties & Entertaining
|
Comment »