September 4, 2009
I'm so excited to bring you our first Friday Guest Blogger, Kim Vallée! She absolutely embodies the 'home and entertaining inspiration & innovation' theme of Pepper Design Blog and has had wonderful success with her own stylish living website: At Home with Kim Valleé. Kim writes food and entertaining articles for FoodTV.ca and is a collaborator for Style Sheet, the blog of HGTV.ca where she shares tips on home decor. In addition, Kim has been featured in a host of major newspapers and magazines offering advice and tips on entertaining, home decor and social media.
For our interview, we asked her four critical questions about her design style, what she loves most about design blogging, her favorite trends and of course, her top suggestions for our readers!

Follow the jump to read the interview & see great ideas from her fabulous blog! Read more »
Tags:
Guest Blog
,
Guest Interview
,
Home
,
Parties & Entertaining
Posted in
Guest Blog
,
Home
,
Interview
,
Parties & Entertaining
|
4 Comments »
September 2, 2009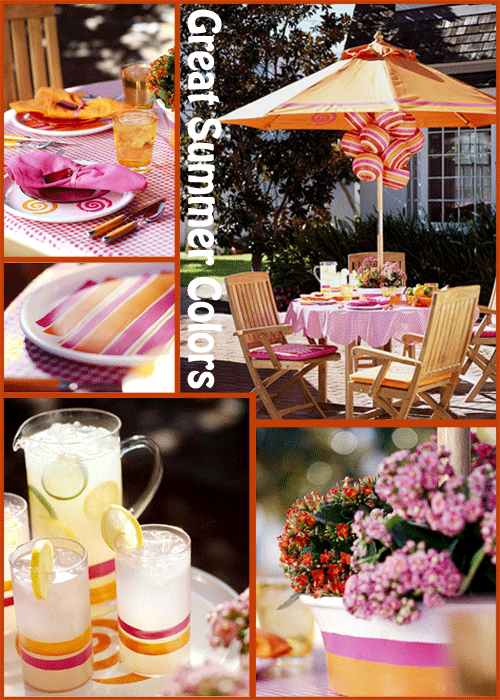 September is here and summer is coming to a close… but the weather has never been more perfect for an outdoor, hot-summer's-day BBQ! For a bit of inspiration, check out this great Orange, Pink & Red theme by Better Homes & Gardens. Colorful melamine plates and paper lanterns — ribbon adorned cups, pitchers and seat cushions — checkered table cloths and matching napkins! Get creative and incorporate any color scheme that you love, it's easy to set the atmosphere and bring cohesion into a lively party through colors and patterns. And as always, it's all about the details!
Tags:
BBQ
,
Birthday
,
Crafty Solution
,
Dinner Parties
,
Kids Party
,
Orange
,
Parties & Entertaining
,
Picnic
,
Pink
,
Red
Posted in
Crafty Solutions
,
Parties & Entertaining
|
1 Comment »
August 27, 2009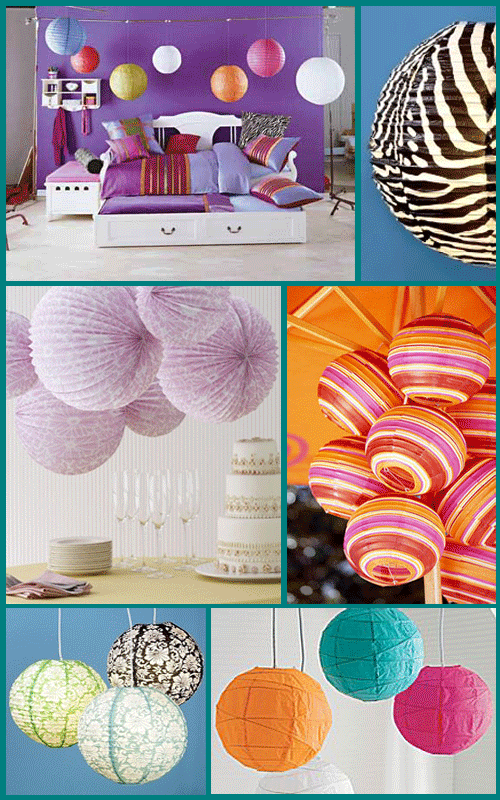 I adore paper lanterns! They always add that extra pop and pizazz to your festivities and can be found in a variety of colors, shapes and sizes. While there are SO many ideas for altering, creating, adding to and working with paper lanterns, here is a quick look at some of the great designs available — I hope it inspires your next event! Follow the link for where to buy. Read more »
Tags:
Baby Shower
,
Birthday
,
Bridal Shower
,
Decorating
,
Dinner Parties
,
DIY
,
Home
,
Parties & Entertaining
,
Wedding
Posted in
Crafty Solutions
,
Parties & Entertaining
|
2 Comments »