October 3, 2009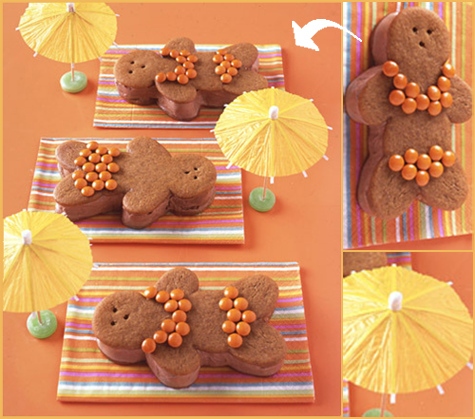 Since summer is officially over, and the cool winds of fall are beginning to sneak their way in, blend the changing seasons into one finger-licking, summer-meets-fall dessert to enjoy. These ice cream cookie sandwiches are adorably cute and so delicious!  I'm just thinking of all of the wonderful themes you could fit this idea into — nevermind the option of using a different cookie cutter.Thanks, Martha Stewart Living, for all of your clever ideas… and for showing us how to make these delicious bikini babes!
Ice Cream (summer) + Gingerbread (fall) = Year Round LOVE.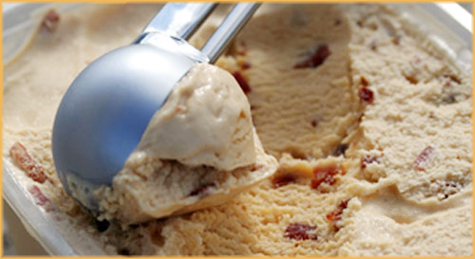 Tags:
Birthday
,
Desserts
,
DIY
,
Kids Party
,
Parties & Entertaining
,
Recipe
Posted in
Parties & Entertaining
,
Recipes
|
Comment »
September 28, 2009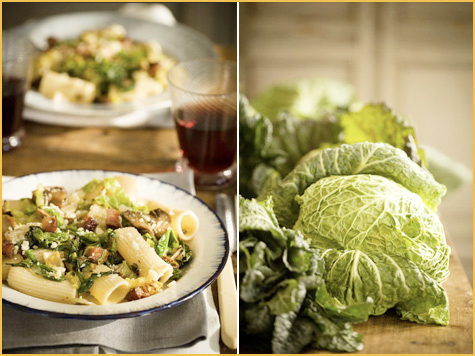 Our group of friends love to eat — we love to sit around a big table with plenty of wine and delicious food, and well, enjoy. More and more often we find reasons to get together for appetizers on this night, a dinner party on that night… a BBQ for the weekend. It's wonderful! After all, it's these little gatherings that make us laugh, appreciate, and more often than not, pull us through the more difficult and drab moments of the week.
I would classify my husband and I as being more on the random, led-by-our-tastebuds team of cooks (as opposed to the follow-the-recipe sort) and we have learned over the years how to kick out a mean pasta for such impromptu visits. I used to put all pastas in the same little file in my mind: the pasta + red sauce + ground beef (ehhh) file, that I refused to touch. But a few years ago I became 'enlightened' to the fabulous world of well-done Italian. AND it's quick, cheap (at least cheaper than the lamb we made the other night) and if done right, Molto Bene!
So when I came across Sweet Paul, I found this Savoy Cabbage Pasta recipe to be very similar to something we would whip up for a quick meal with friends. If braised leeks, roasted beets and wilted bok choy don't ring a pasta bell for you — cabbage is an excellent place to start! Oh, and don't forget the wine.

Read more »
Tags:
Dinner
,
Italian
,
Parties & Entertaining
,
Recipes
Posted in
Parties & Entertaining
,
Recipes
|
1 Comment »
September 22, 2009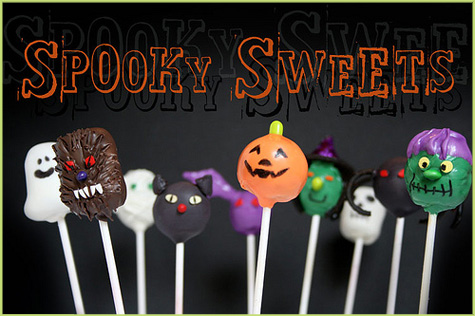 Bakerella is so creative! These cake pops are part of their signature line of cake deliciousness on a lollipop, but are adorablely decorated for Halloween!! To see their entire selection, check out their website. I made these delicious little bites for a Halloween party last year and they were too cute to eat!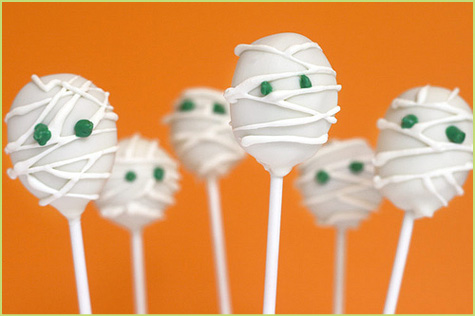 The mummys were my favorite — but the witches, spiders & pumpkins are on my list for this year!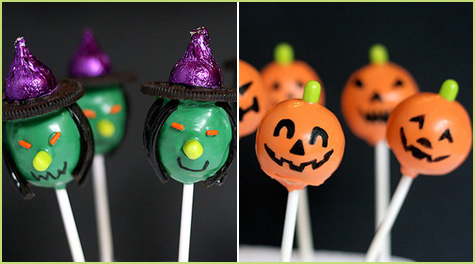 The inner cake ball (Bakerella's favorite to use is red velvet) is very yummy, but I must admit a bit more difficult to craft into these perfect little cake pops than I was expecting. I found a quick and easy solution to make these in lickity split time! (no pun intended…) Read more »
Tags:
By Color
,
Cake
,
Crafty Solutions
,
Desserts
,
DIY
,
Halloween
,
Orange
,
Parties & Entertaining
,
Recipes
Posted in
Crafty Solutions
,
Parties & Entertaining
,
Recipes
|
3 Comments »