October 24, 2012
A big thank you to Jen for featuring Liv's handmade nursery over at IHeart Organizing today! Please come check it out, and stay a while – her blog is awesomely creative and fun.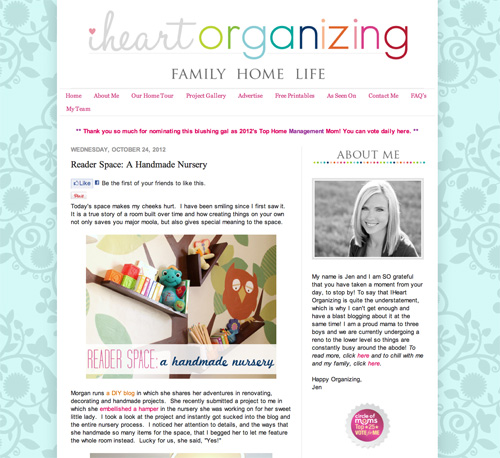 PS you can read Jen's PDB Friday Series Interview here to learn more about this very sweet and crafty gal!
Tags:
Crafty Solutions
,
Nursery
Posted in
Crafty Solutions
,
DIY
,
Featured DIY Project
,
Guest Post
,
Liv's Nursery
,
Organizing
,
Renovating Adventures
|
7 Comments »
October 23, 2012
When we turned the back den in our home into our kitchen a couple of years ago, one of my favorite parts about the entire remodel was how we opened up the space to our back yard area and into an entertaining zone (pending outdoor yard transformation) with big four pane glass doors at each corner.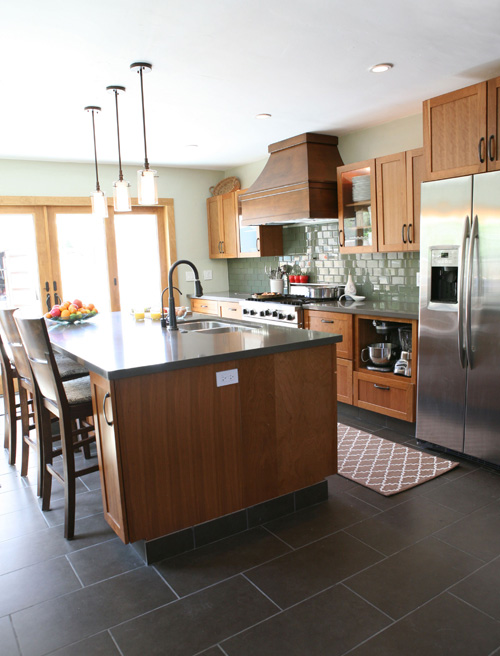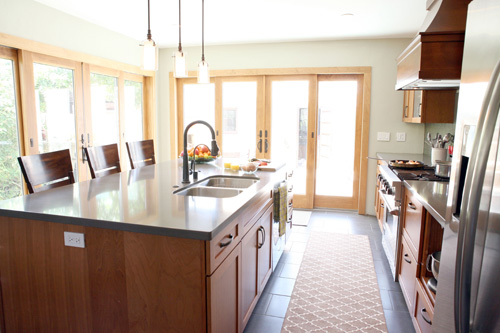 It helped to add plenty of light to a darker space (the floors really add to that), but it also moved all of the attention of the space to the very end of the giant room, where the center of the kitchen sat. The space between the island and my office has always felt like some sort of empty zone that you had to pass through to get to the kitchen, and not really as if it was connected in a functional way. It's an odd space in need of a cozy, textile-filled lift that would help soften and bridge kitchen to rest of house.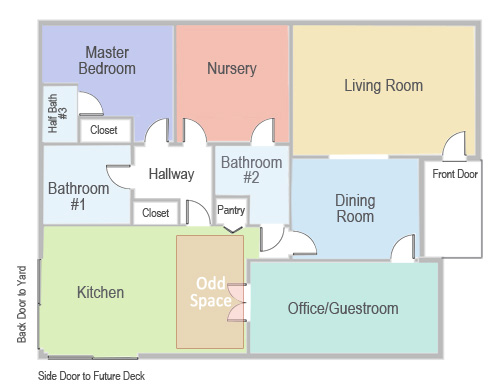 We've played around with the idea of building some sort of additional cabinetry or bar into that open area, but the more and more I think about it, the more and more a breakfast 'nook' is calling my name.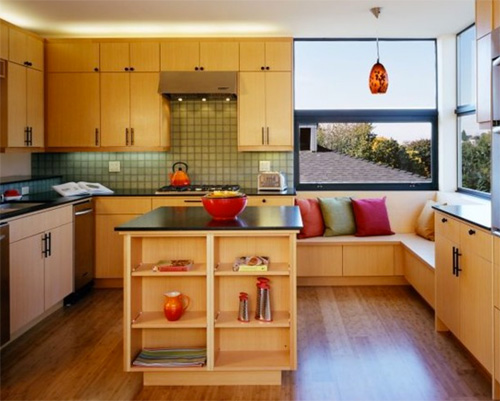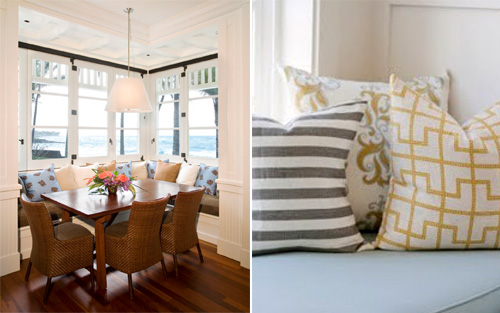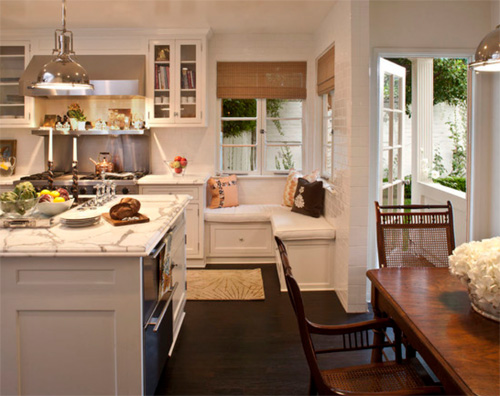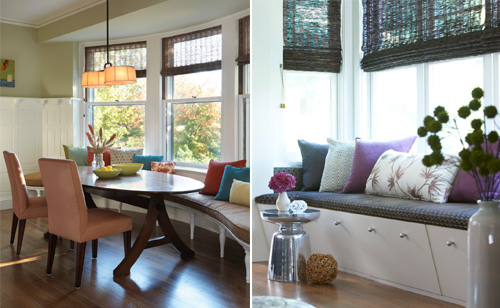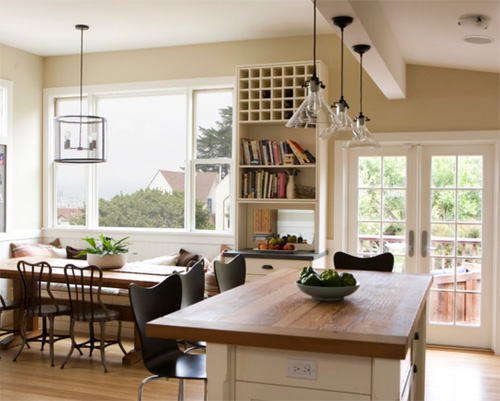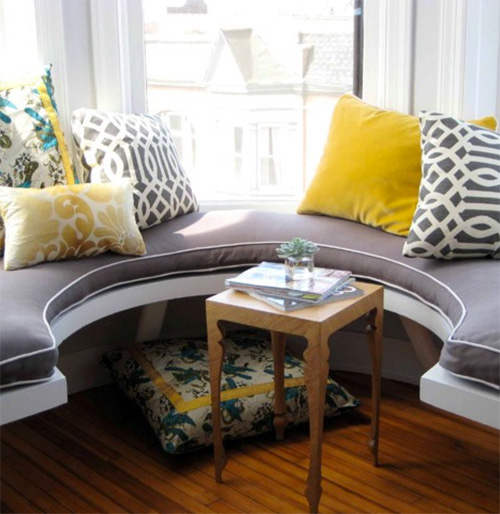 I would like to bring sunny yellow and maybe one contrasting pop of color in in the form of a cheery bench fabric and pillows. As far as the seating goes, I have a couple of ideas on how we can either repurpose a piece of furniture or use the same cabinets that are in the rest of our kitchen, but maybe with the addition of legs to form a bench. With our dining space just off of the kitchen, Kevin is not so sure it's the best use of space, while I can already picture reading the morning paper and drinking coffee curled up. Inspirational photos are always helpful in making these decisions.
We've come a long way since it all began four and a half years ago!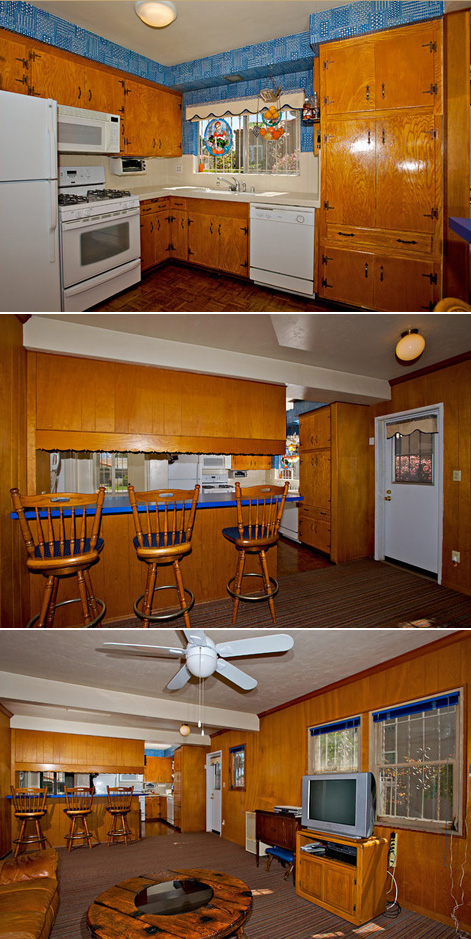 And back to light filled kitchen…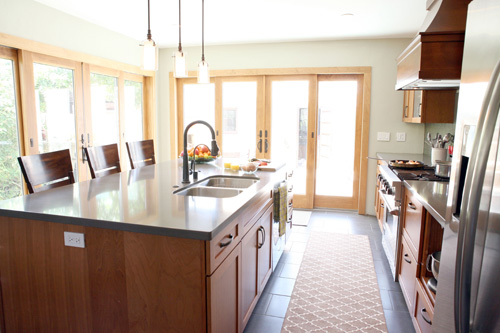 PS You can filter all posts by just our kitchen remodel (and watch the entire room start from scratch) here.
Tags:
Breakfast Nook
,
Decorating
,
Fabric
,
Home
,
Kitchen
Posted in
Home
,
Our Kitchen Remodel
,
Renovating Adventures
|
1 Comment »
October 18, 2012
Popping in here today to share a recent toy basket purchase for our living room. We've outgrown our previous teensy tiny basket (what was I thinking?), and when I spotted these birch weaved beauties at Crate & Barrel on sale I snagged 'em before I could reconsider.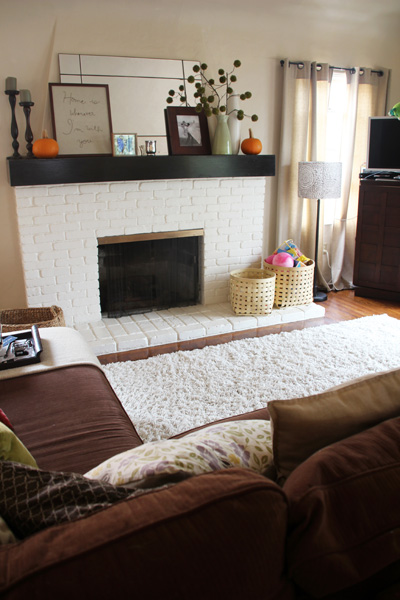 I've always thought that baskets in general are quite pricey. When I come across any that are a deal in my mind I almost feel obligated to purchase just because I know I will find a use somewhere in the house

. Always looking for a pretty way to corral 'stuff'!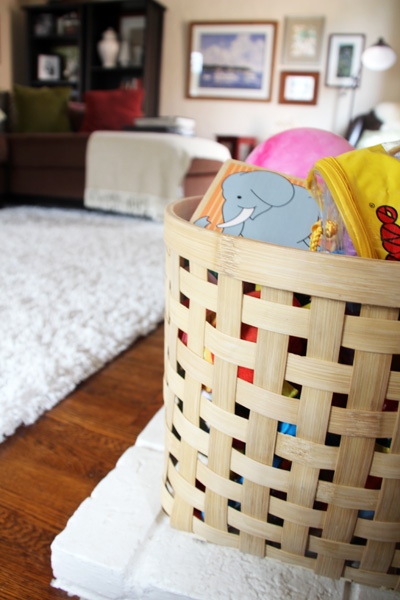 The living room is full of dark woods – reddish floors, dark bookcases and couch legs, an espresso-stained mantel. The birch fits in beautifully as a bright, organic contrast.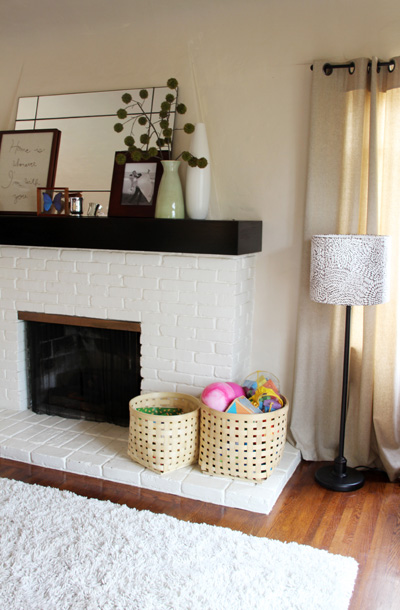 As far as filling them goes, here's an unedited look at the inside.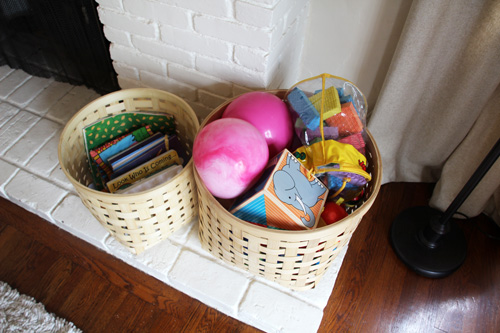 Books and such in the smaller of the two:
And bigger toys in the larger basket. Liv is learning to organize and enjoys putting toys – for the most part – back where they're 'supposed' to go.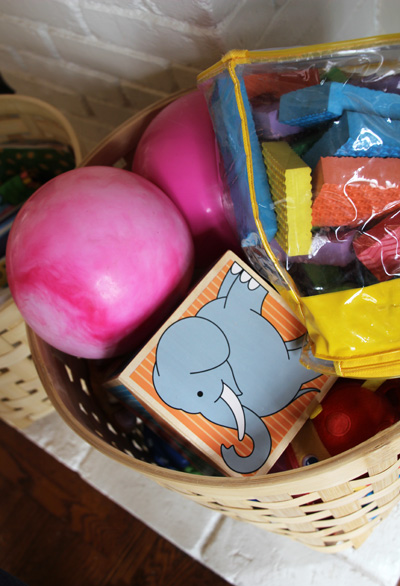 We are building a home for a family, so having toys and play stuff is 100% okay with me out in the open. There's something cozy and comforting and kid-friendly (even a little messy in a good way) about visible toys. It means a space is used and loved and enjoyed. But cute containers are a plus!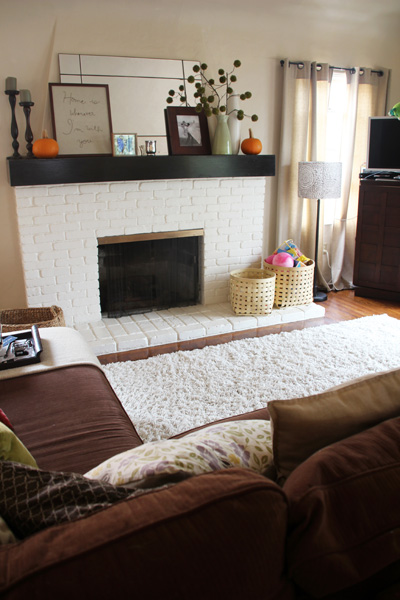 PS More on the entire makeover of our little living space here.
Posted in
Home
,
Our Living Room
,
Renovating Adventures
|
2 Comments »