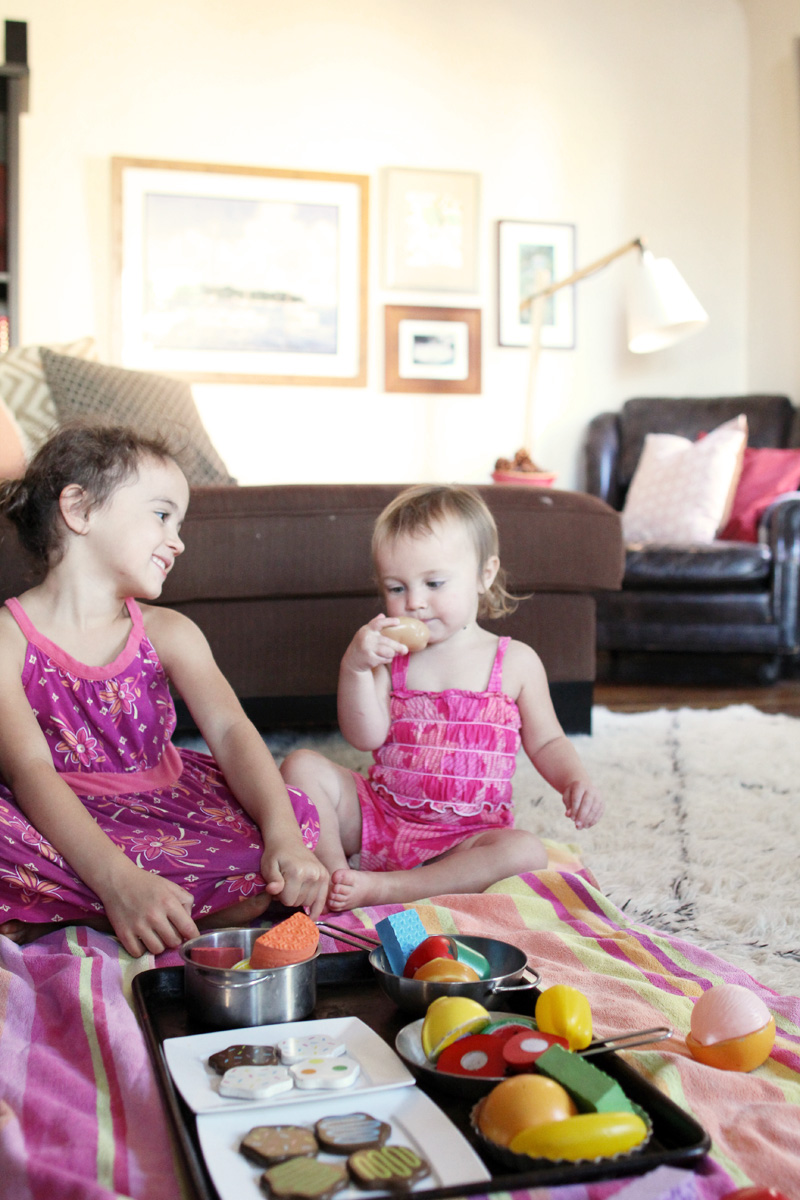 Sometimes adorable moments catch me completely off guard and I'm lucky enough to have my camera out.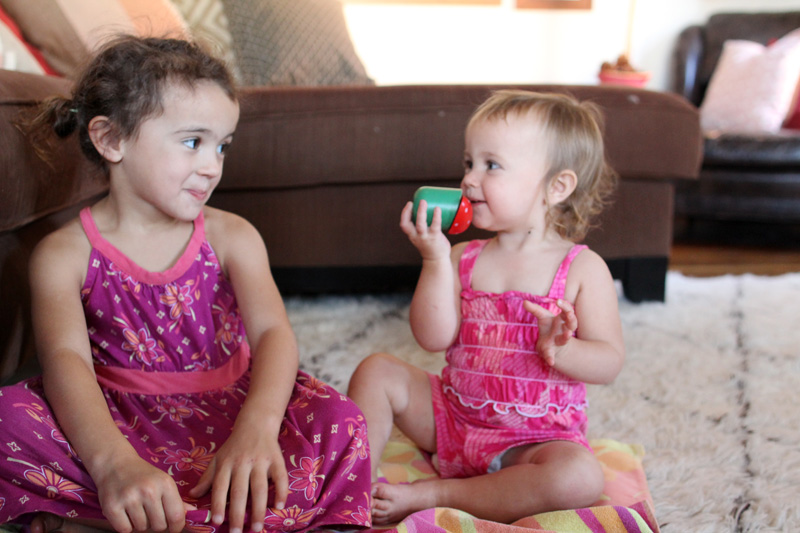 I was snapping a few photos of a new wooden living room lamp that we've just added when I turned around to find a picnic set out before me. Liv explained that she had made 'lots of different soups' but that they weren't too hot 'because I added ice cubes'. T plays along with pretend meal making really, really well and is a pro juice pourer and wooden cucumber eater.
I was invited by Quill this fall to choose a new piece of office-related furniture to try out. I was a little hesitant at first, but upon searching came up with a handful of lamps that would be great for our home (and we were in need of lighting in a few key spots). The lamp that ultimately worked best for us (the Adesso Walden floor lamp) fits the little reading nook area of our living room well (though I have also tried it in the guest bedroom and our bedroom and it might be playing lamp-house-shuffle for a while :)).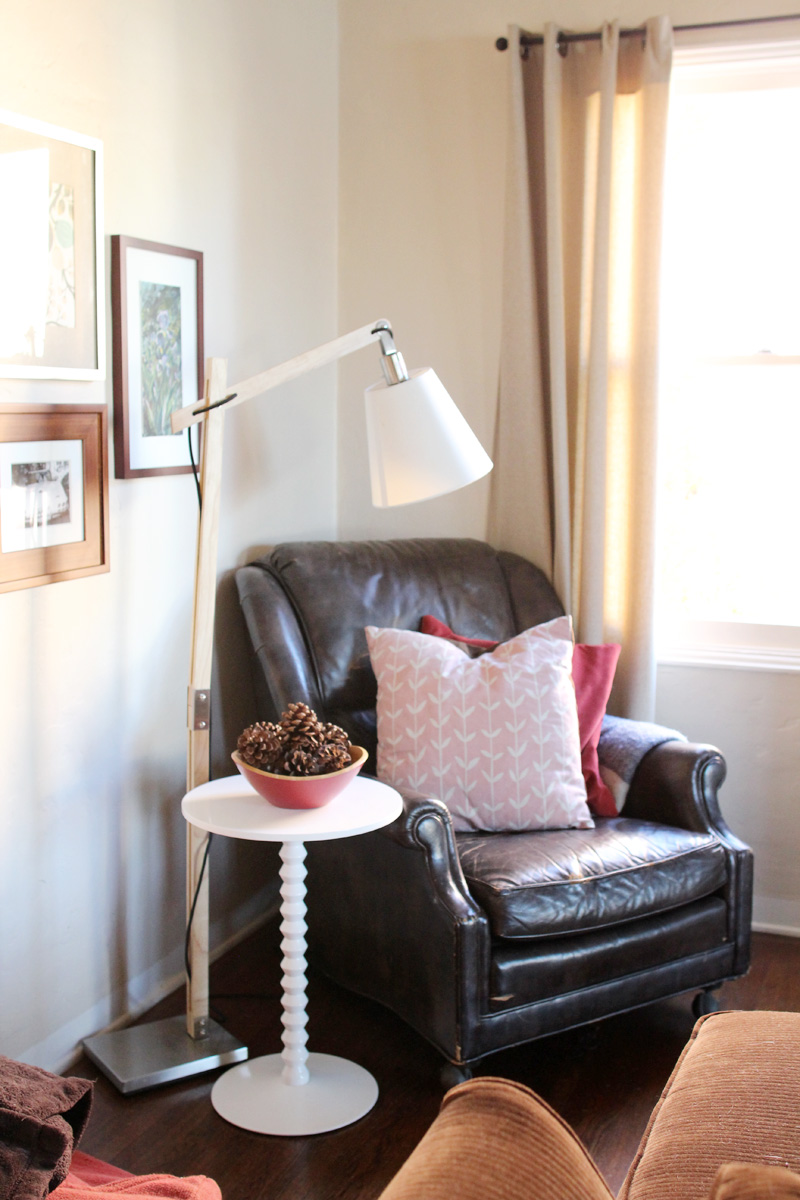 The lamp is tall and wooden with a metal foot. It feels a little industrial but also warm, and I kind of dig how the cord is intended to wrap around various parts of the wooden base to keep it exposed. It leans just a hair (and I can't seem to fix that) but other than that it's a great fit.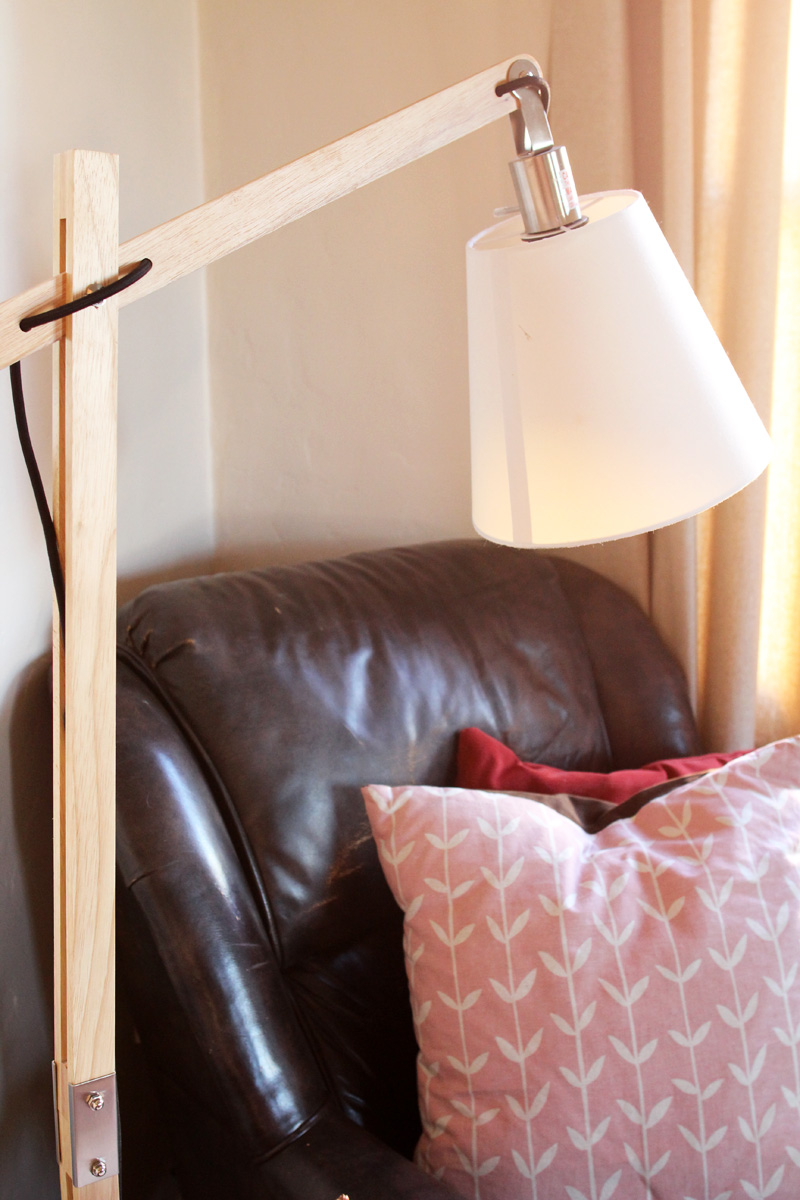 There's something about this corner of the living room that I both love and hate. That there club chair is over forty years old and was actually one of the first 'grown up' pieces of furniture that my dad purchased back when he was in his twenties. I love that this chair is filled with so many stories and that leather club chairs, in general, are pretty classic. This guy is sort of a family heirloom and, despite the rips, bruising and other obvious flaws, I don't see it going anywhere for a while. It's also one of Kevin's FAVORITE spots in the whole wide world :-). When it comes to comfort, sometimes husbands win and aesthetic loses.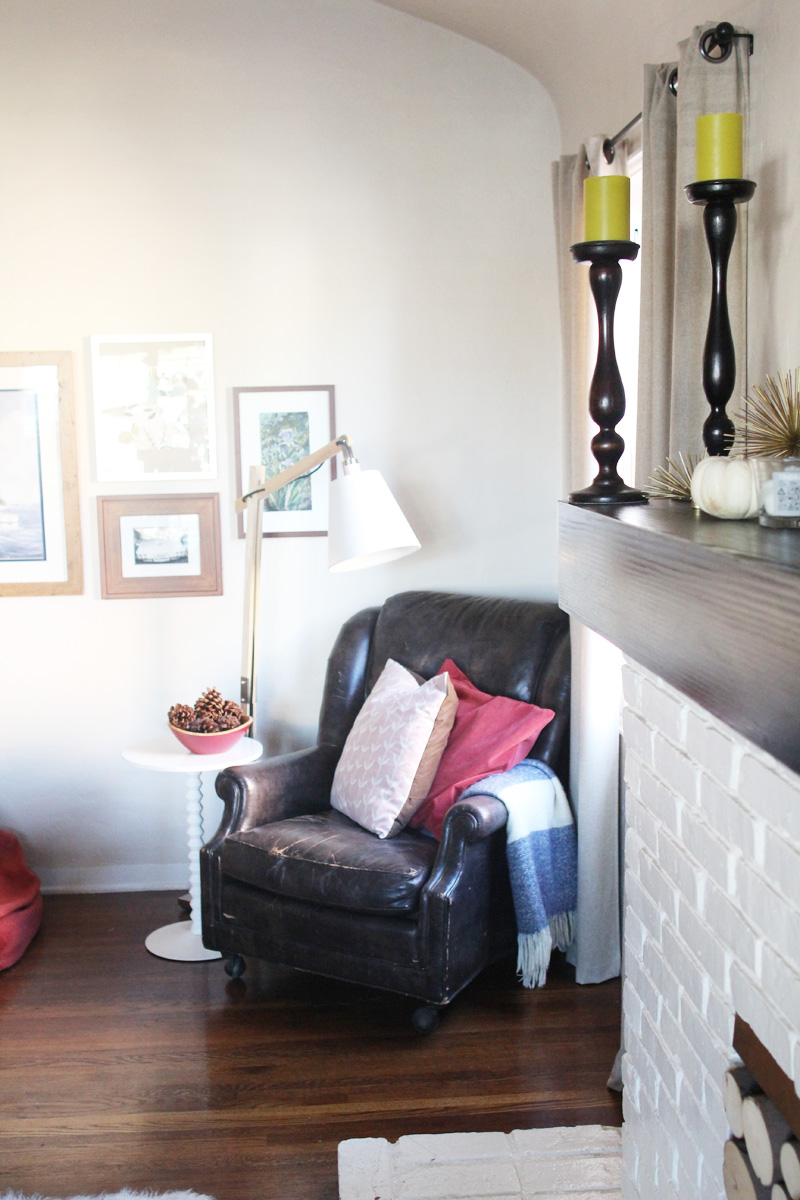 I think something giant and boxy would be kind of awesome there. But those curved arms might come back in style some day ;).
Meanwhile, these two girls were having a really sweet moment. Reminds me so much of the post I shared yesterday on watching them become sisters.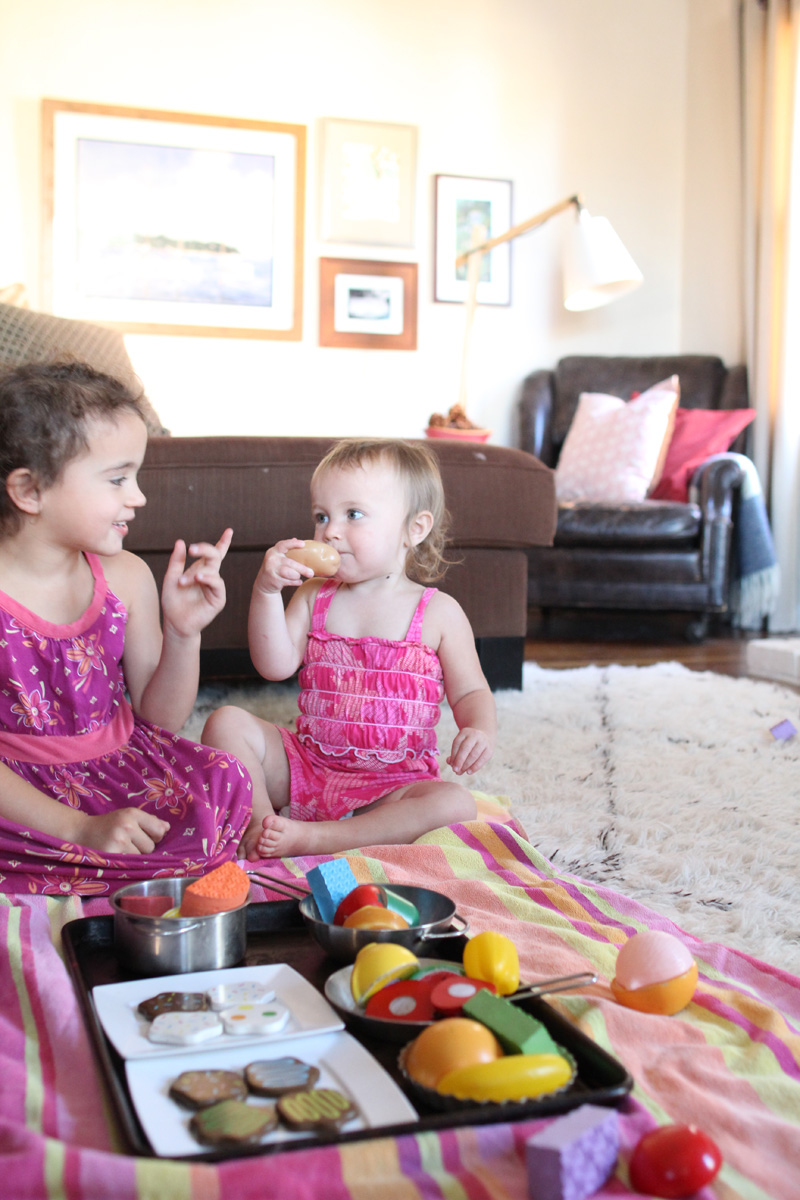 It wasn't long though before Taylor spotted the camera. If a camera is visible, T reacts by pointing and shouting 'no!' or running up to it to offer the biggest 'cheese!!!'.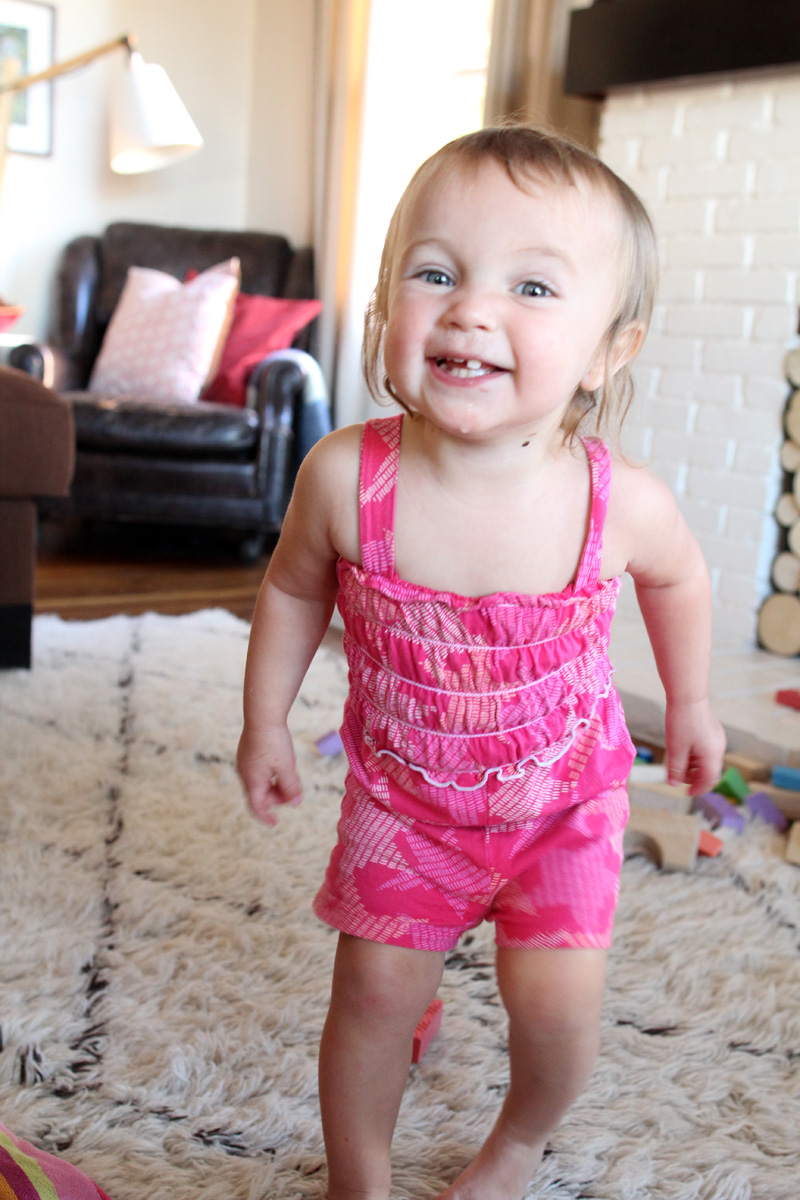 Then she proceeded to do the Charleston to entertain us for the the next few minutes.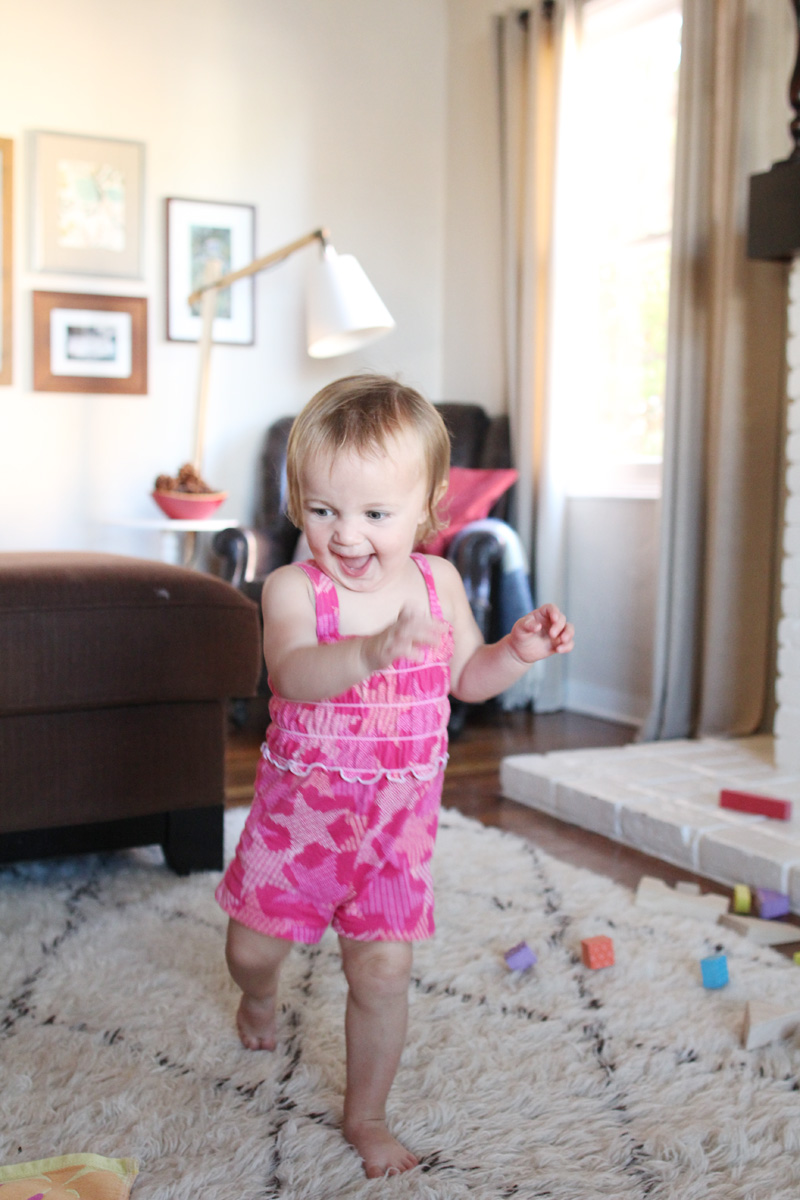 Oh, that girl.
What do you think? Do you like the wooden arms of this new standing floor lamp or do you think I should bring the brass one back in here?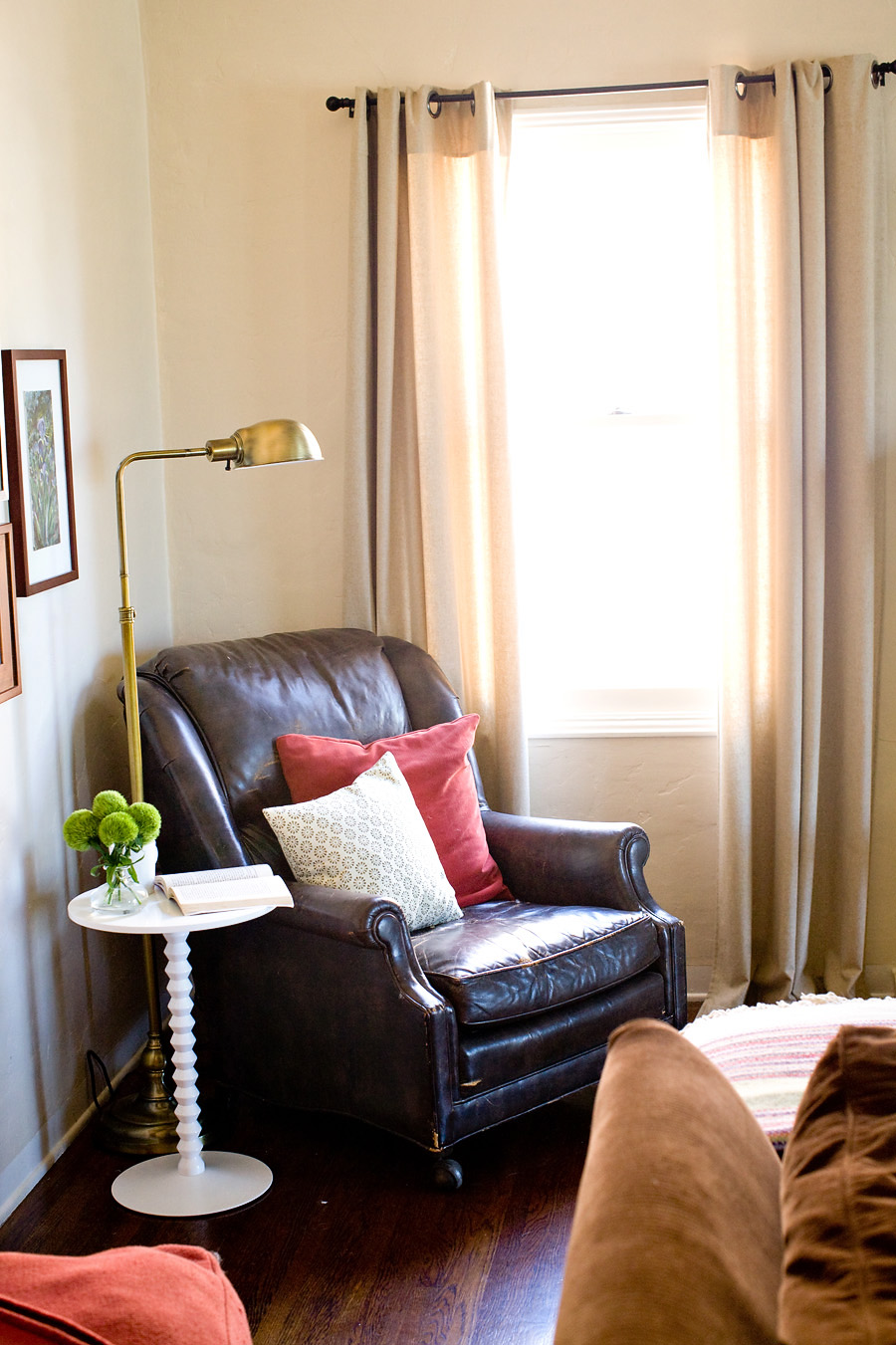 Digging both at the moment and happy that both will find a spot in this casa. You can't ever have too many lamps!
This post is sponsored by Quill. Thanks for letting me share about the brands that support this site :).
Photo credit: last photo by Katie Beverley, the rest by me (you can really tell the difference!).