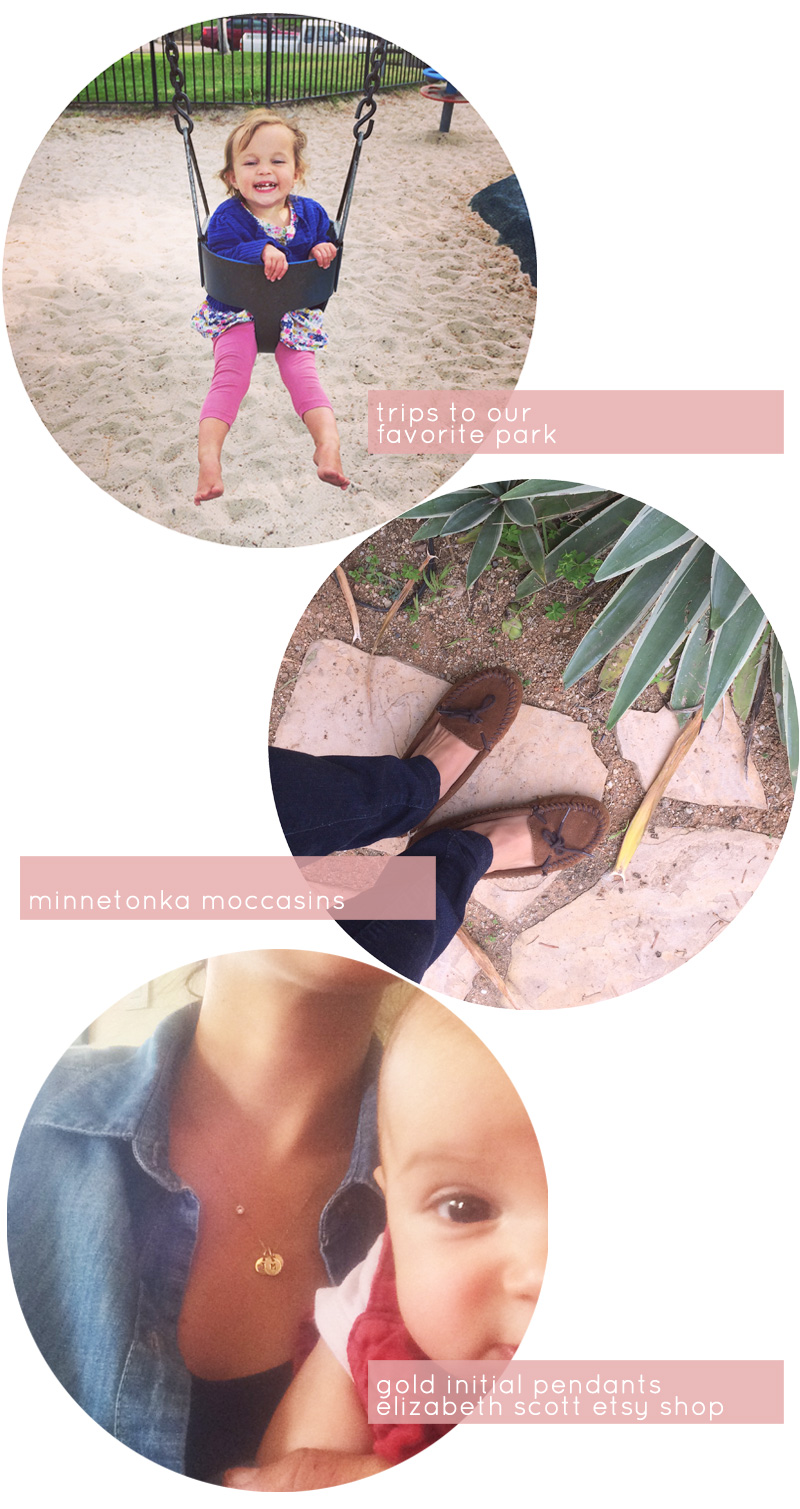 Hope you had a wonderful weekend! We went bowling on Friday night, barbecued on Saturday and celebrated a friend's graduation on Sunday. The weather has been a bit cooler (it even rained one day) which us San Deigans are appreciating.
Coming out of this fun and busy weekend, I wanted to jump back into my Three Things series and share what I've been enjoying most…
Trips to our favorite park: Now that the days are longer, it's easier for me to break away from work at a sunset hour to spend a little time running around our local park. It's the best! We can walk to our neighborhood park, which is the biggest blessing that I hadn't even considered when we were house shopping back in 2008. I can put the littles in the double stroller, Marley in the ergo, and away we go.
Minnetonka moccasins: I've had these moccasins for years, but I have gotten the most use out of them just recently. They took a while to break in and now it's like walking on leather butter. Oh man, the best things get better with age (tell me that on my birthday this Friday). I think I'll buy vintage/used Minnetonkas from here on out. Similar.
Gold initial pendants by Elizabeth Scott: My girlfriend gifted me with the most thoughtful present after Marley's birth: a delicate set of three initial disk pendants, one for each daughter. I've been wearing them every day on a thin gold chain (that shares a small bevel set diamond from Kevin) that's been my favorite staple in my wardrobe for the last eight years. (esdesigns is on Etsy, a hint to special request the 14k gold if that's your style.)
PS more favorites. Happy start to your week :).