Today I am honored to invite the Novogratz Family (yes the Design by Nine team!) to PDB to participate in our Friday Guest Blog Interview series. I absolutely adore their organic, eclectic and family-oriented style, and I'm pinching myself that they've agreed to take a few moments to answer our four usual questions on personal design, and to share their newest collection over at CB2!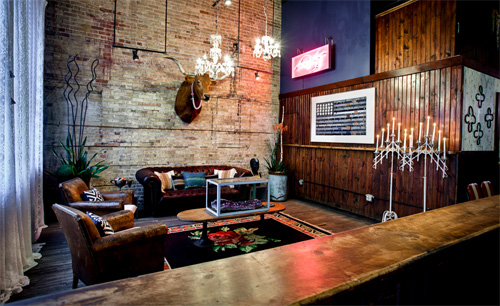 The above is one of my favorite rooms.
Robert and Cortney Novogratz (along with their seven children) have made stylish family design and functionality hip, eccentric and homey. The couple have designed a variety of hotels, homes, NYC apartments, have created their very own line through CB2 (check out the 'family' lightbox after the jump), are seasoned authors (more in question 2) and reality TV show stars over at HGTV. Their signature design style is wonderful, creating striking, memorable spaces around the globe. Spaces that make you go – I want to copy that now!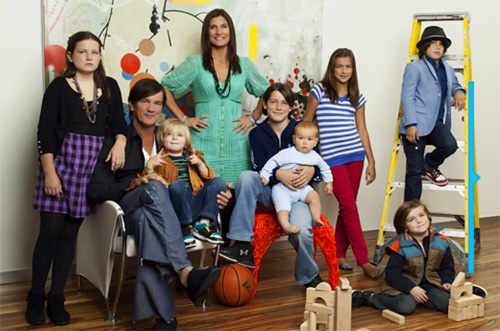 What a lucky bunch! I stole this image from a while back, their kids are a wee bit older now. Follow the jump for the full interview!
…