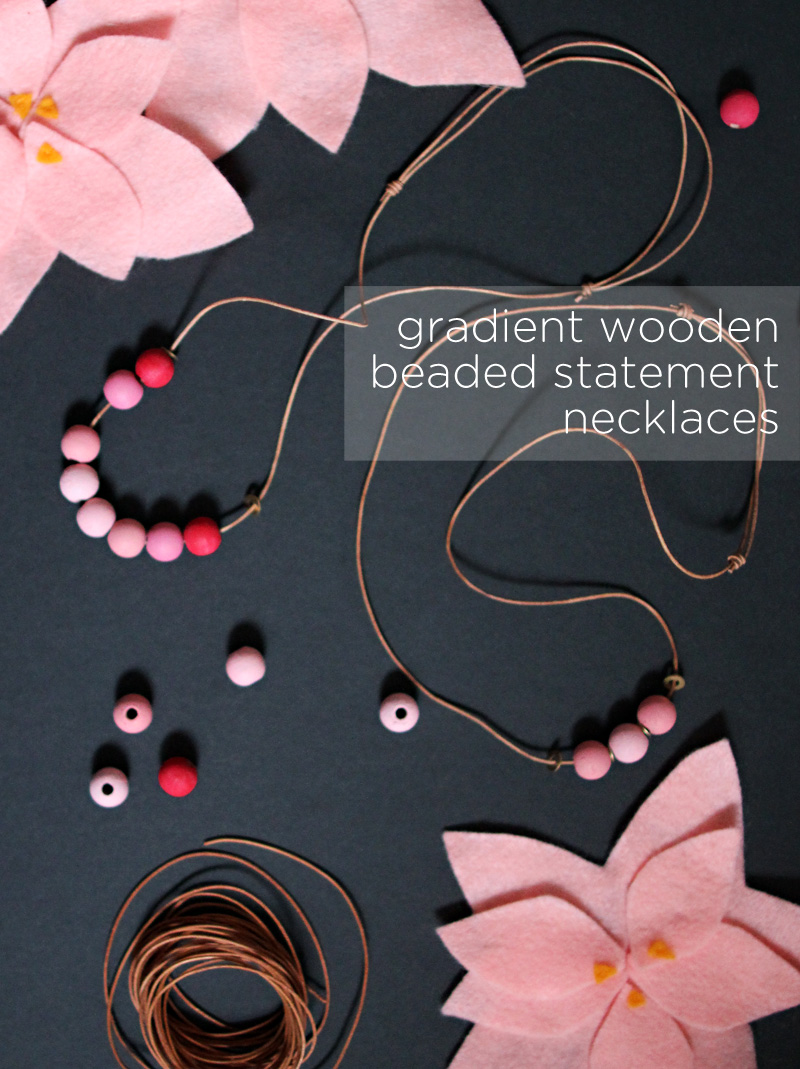 I have two handmade projects that Liv and I created together to share with you today. Much of my focus for handmade gifts this year had included involving Liv in a special way so that they are kid-friendly and something that we can tackle together, and this was definitely one of those projects! I had a few pictures of this necklace on a friend so that you could see the drop and color of leather cording more clearly but I seem to have overwritten the files!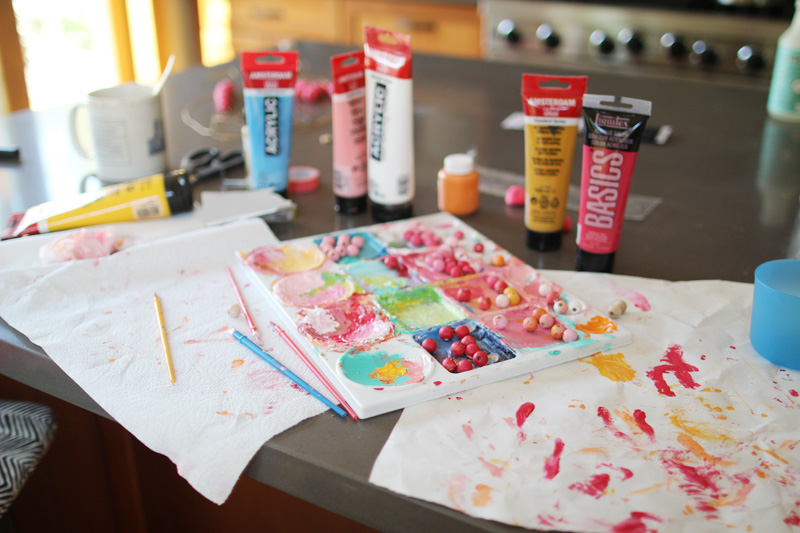 Liv and I spread out our paint supplies one weekend afternoon and carefully covered several dozen small wooden beads (much like these – mine are all about 1/2″) with paint.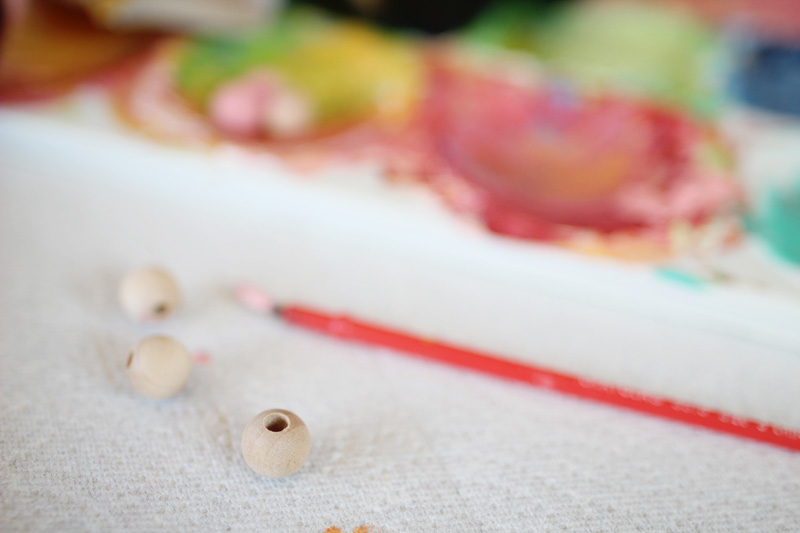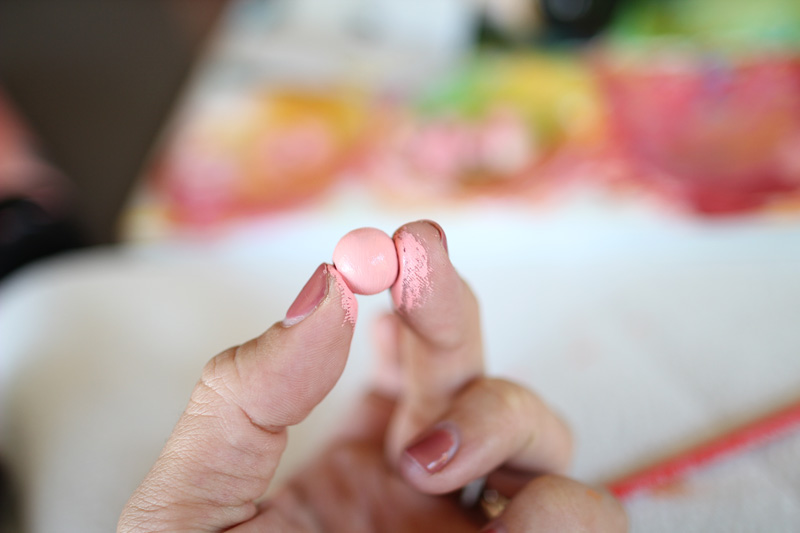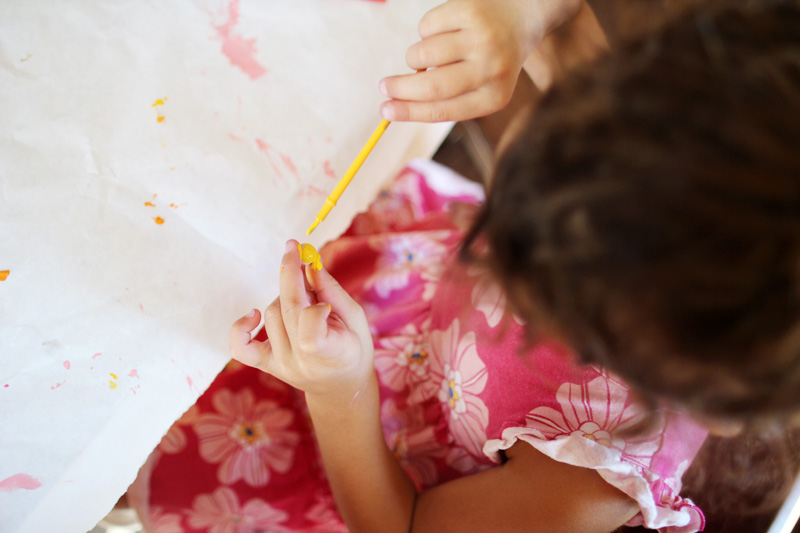 She painted hers to match the sunset (love that) and I went more of a gradient in all pinks.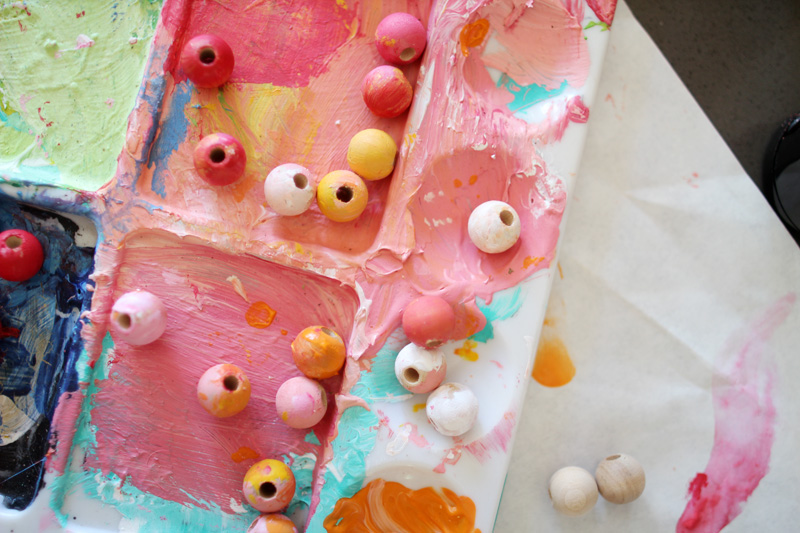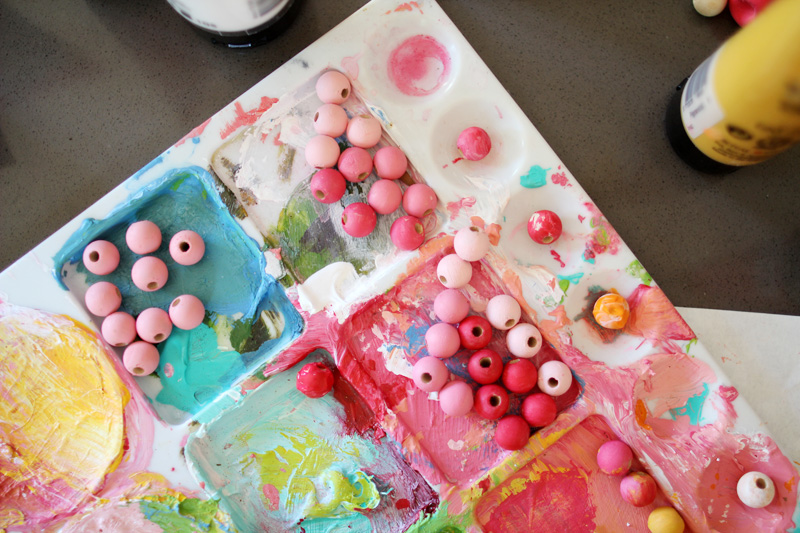 We let them air dry for a few hours and then carefully strung them on leather cording with flat gold washers.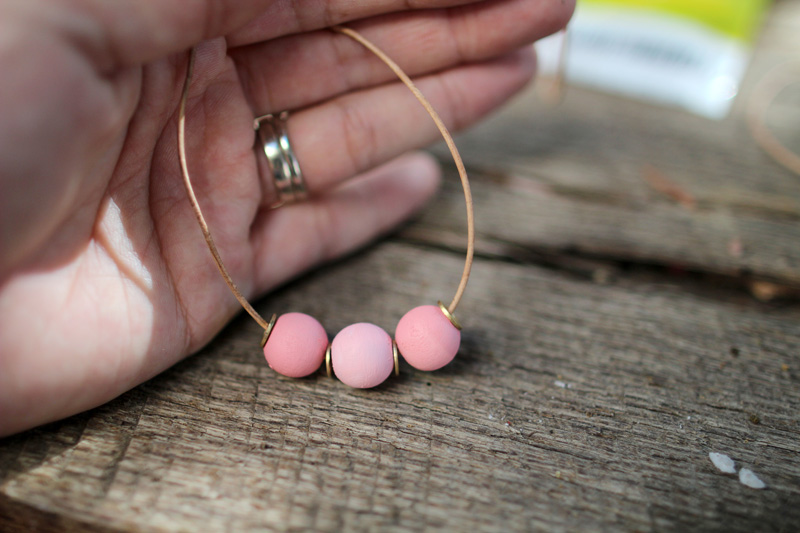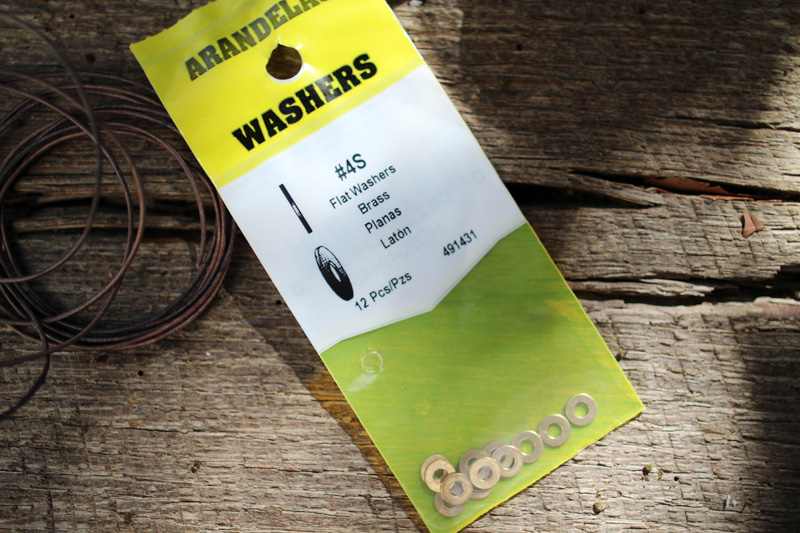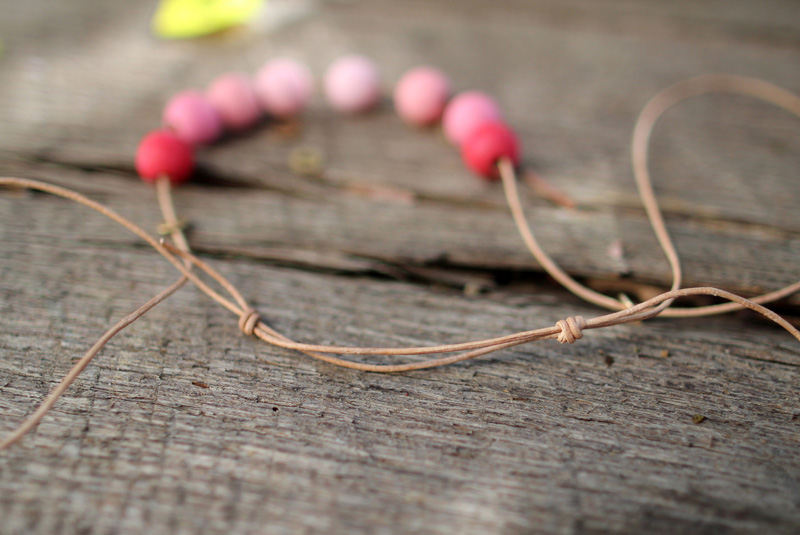 Here's a quick tutorial on how to create a double slip knot so that your necklace can hang at any length (I love them long, but they'd also be pretty higher up on the neck).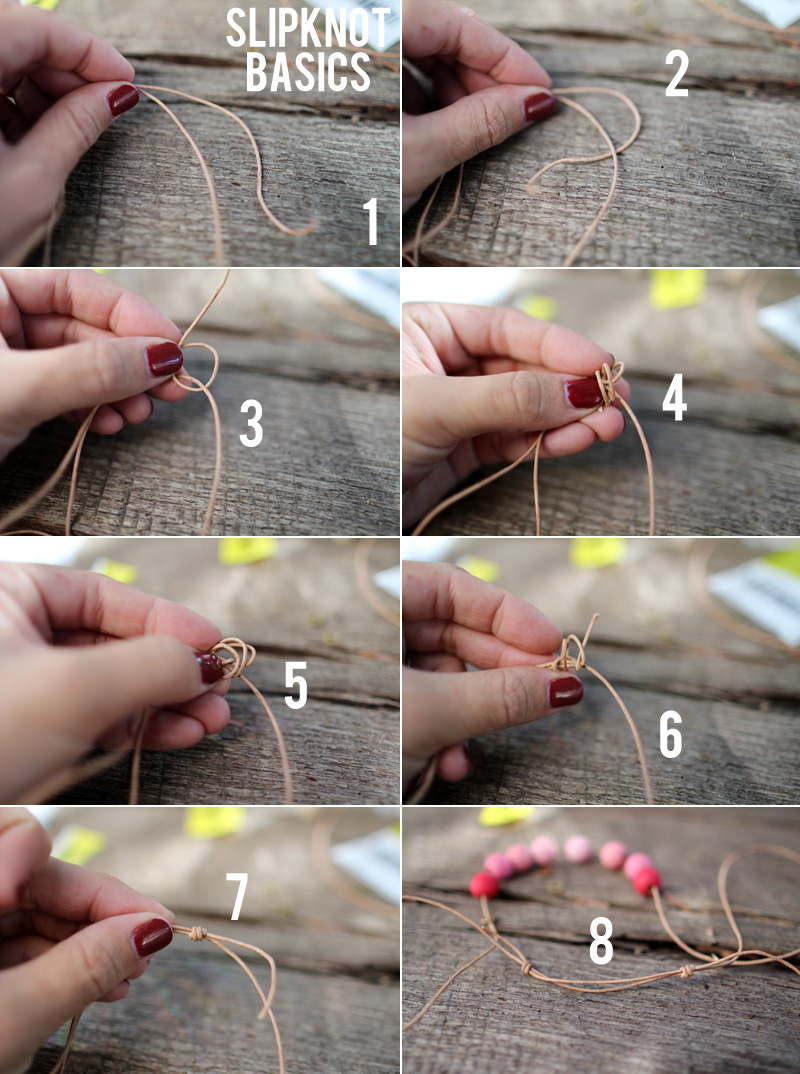 Here's a shot of one of Liv's, she styled it herself when she saw what I was up to :).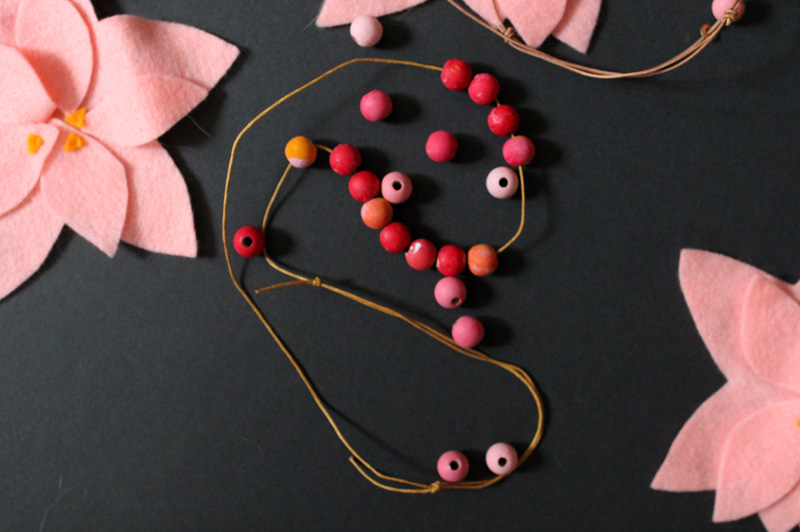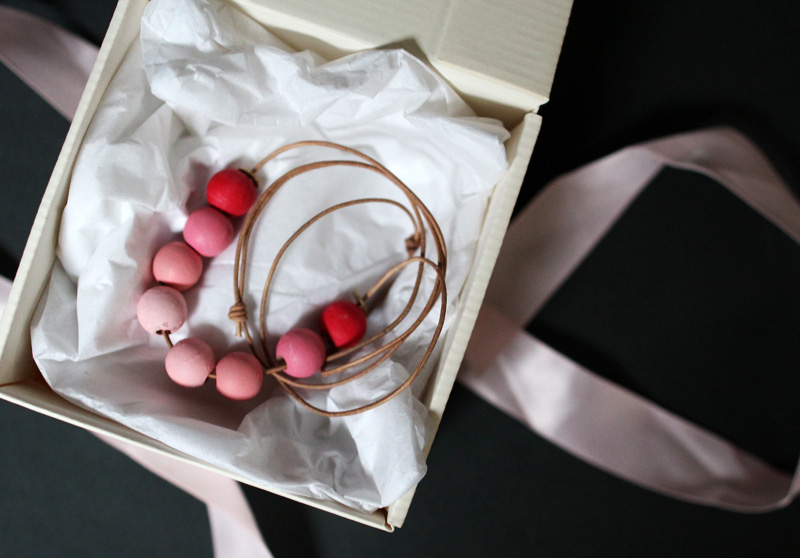 Yay for handmade gifts! I've been on a bit of a necklace kick because of a sudden urge to diy these. Here's my first stab at two different similar handmade versions and here's another giant bauble tutorial with clay that is equally kid-friendly. …