March 18, 2010

Designing DNA has asked me to share a special announcement with you: this weekend they are hosting a 'virtual' event to benefit victims of Hurricane Katrina and floods in Atlanta (because sadly, there is still much destruction and redevelopment underway for many of those who lost their homes).
The benefit is called Flea Market Round-Up and if you love perusing a good flea market, then you'll love the virtual version from your comfy living room couch! I'm in.
"Tables" have been reserved by crafters, designers and home decor bloggers – jump out to Designing DNA this weekend (March 20 & 21) for a little shop-till-you're-ready-to-change-out-of-your-pjs fun. All proceeds go to the re-build program of Samaritan's Purse. More info here.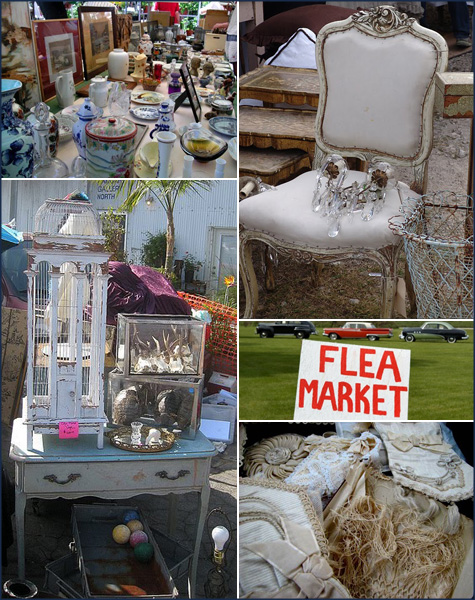 And since we're in announcement mode, the Vintage Paper Parade giveaway ends tomorrow night!
Tags:
Announcements
,
Decorating
Posted in
Guest Post
|
1 Comment »
March 17, 2010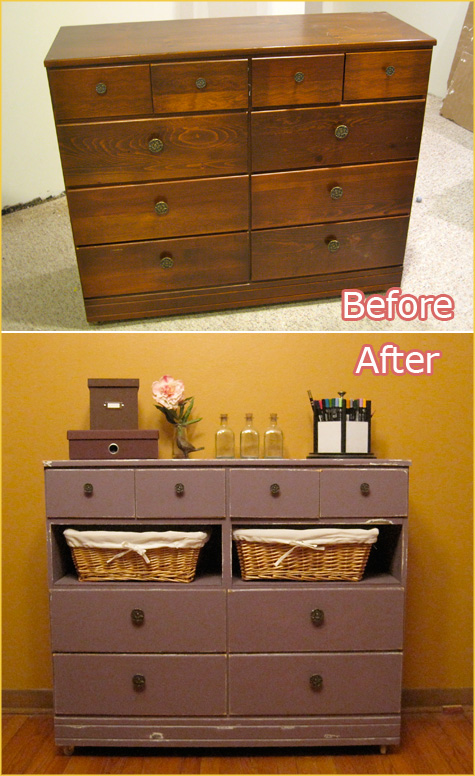 When Breeanna, of Simply Elegance, sent over these amazing pictures of her recent dresser & nightstand project, I couldn't wait to share them with you!
The first is an antique piece turned art room ready with a new shabby chic purple paint job, the addition of baskets where there used to be drawers (brilliant! this was accomplished by adding a thin sheet of plywood where the old drawers used to slide in), and by adding a few art supply organizers on top. For step-by-step directions in the form of pictures, jump out to the full post here.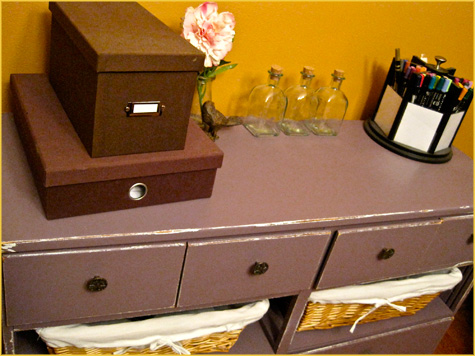 Breeanna's second project for the craft room was a nightstand makeover (she found this one for only $2!). Didn't she do a great job?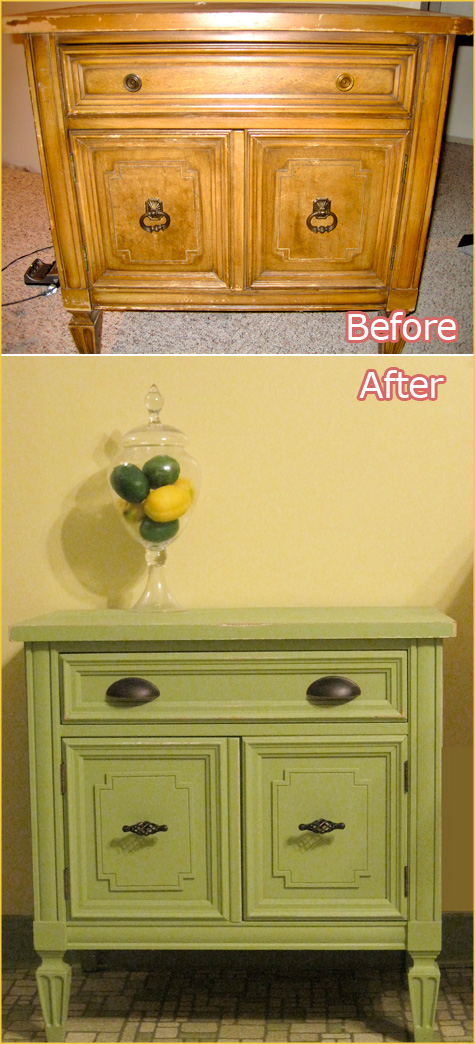 For step-by-step directions, here is a link to the full post.
AND Simply Elegance is hosting a lovely Emersonmade. giveaway (if you've never heard of the store, I highly suggest a look-see – it's lovely!), so be sure to check it out!
Tags:
Accessories
,
Bedroom
,
Before & After
,
By Color
,
Crafty Solutions
,
Decorating
,
DIY
,
Furniture
,
Green
,
Paint
,
Purple. Tutorial
Posted in
Crafty Solutions
,
Home
|
2 Comments »
March 17, 2010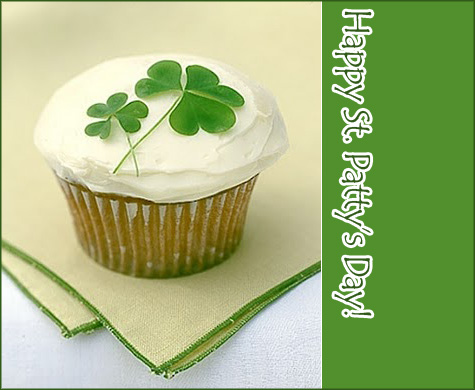 Hope you celebrate with a wee bit of cheer tonight! and just a quick reminder to check out the adorable Vintage Paper Parade giveaway which ends this Friday!
Happy Wednesday!
Clover topped vanilla cupcake from Martha Stewart Living.
Tags:
Desserts
,
Green
,
St. Patrick's Day
Posted in
Parties & Entertaining
|
Comment »