Happy Friday! Can you believe this week? Such a fast week. Yesterday felt like Tuesday and tomorrow should not be Saturday – but alas it is Friday and I'm more than a little happy about that.
Every once in a while I invite a blogger, artist or writer to stop by the blog and share their thoughts about design with readers. I've come to call this my 'Friday Guest Blog Interview' and while I don't host every Friday, I took a little count yesterday and this is the 52nd interview to date. I'm no interior designer so I might look forward to these interviews most, but if you're interested in some serious tips and tricks from some of the best out there, check out the archive here. A few of my favorites? Centsational Girl, Young House Love, Viva Full House, Isabella & Max Rooms, Hostess with the Mostess, Bower Power, Decor8, Made by Girl, Ruffles and Stuff, Style Me Pretty, M Loves M — too many to name. I really have enjoyed each one of those 52. I keep the same four questions each time and I love to hear the variations and commonalities in the answers!
Today I have the honor of introducing Jan Parr, long time editor of Chicago Home + Garden and recent author of Chicago Spaces: Inspiring Interiors. If you're a collector of awesome coffee table books, I must admit that this is a great addition to the collection. I have sprinkled my favorite photos from the book throughout the interview!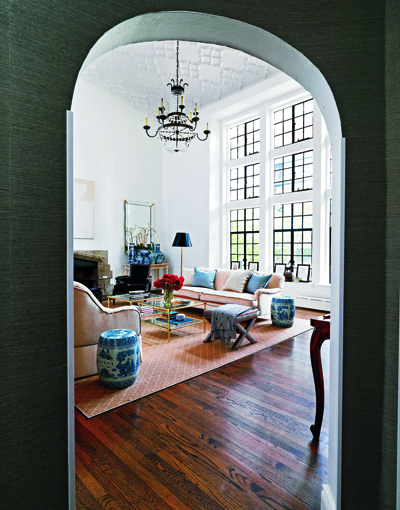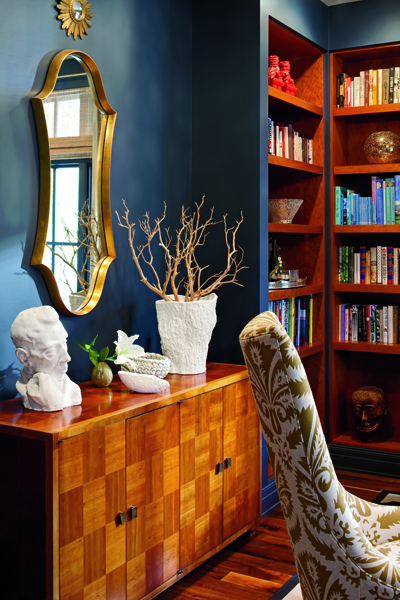 Everything about both of the above images is awesome. More after the jump….