Date nights don't happen all that often over here because usually we'd rather plan a family outing if we have a free night/day all together. When we do get out and about solo, we dig trying out new restaurants and new venues in San Diego. We also have our tried and true favorites – quarterly we see a play at our Old Globe Theater (buying tickets in advance as members of the Globe keeps us accountable) and when we can, happy hour at our local wine bar is an easy way to break up the day. It's within walking distance which is a motivator.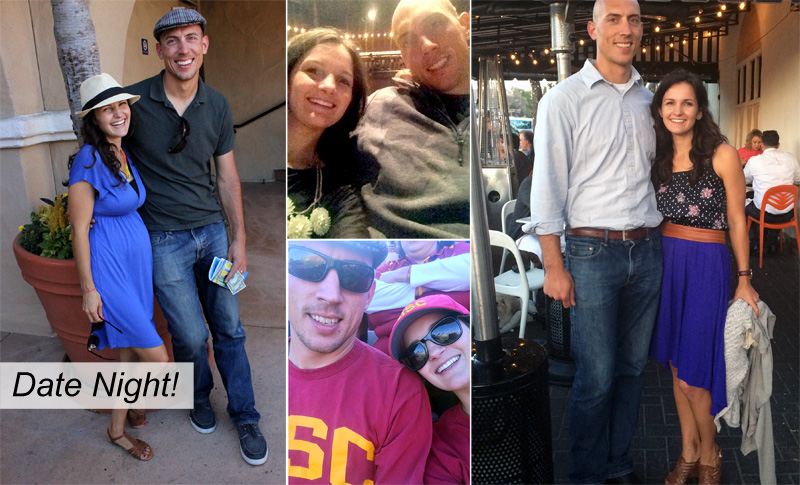 Today I thought I'd share our favorite date nights here in San Diego. Locals may enjoy checking these spots out (if you haven't already) and visitors should definitely take advantage if you get a chance. I had to pull the above pictures from last year! (can you see the baby belly in that first one?), it's been ages since we've taken a photo on an actual date but mental note that it's nice to remember to do that.
This is a sponsored post. Annie's reached out to me recently about sharing how we enjoy their mac& cheese and our date nights came to mind. When I share about brands being an organic fit this is the sort of relationship that I'm referring to because we've been Annie's lovers naturally for years (it's our brand for comfort food). We have a little tradition in this house that when mom and dad go out on a date night, Annie's is for dinner. I love that it's easy for our favorite sitter to serve and that it's a meal that the girls really look forward to.
Back to date night. I've been thinking about where we love to visit and have come up with this list of our favorite spots in San Diego:
The Old Globe at Balboa Park (for theater in the round, musicals and outdoor Shakespeare)**
Panama 66 (our restaurant of choice before visiting The Old Globe in Balboa Park)*
Del Mar Racetracks (during racing season)*
Humphrey's by the Bay (concerts by the bay)**
East Village Tavern & Bowl (grownup bowling in East Village Downtown)*
Petco Park for a Padre's Game (we've even made it up to the Coliseum to watch my Trojans solo, which was a treat)*
Juniper & Ivy (Little Italy)**
Kettner Exchange (Kevin hosted my birthday here, Little Italy)**
Buena Forchetta (South Park)*
Bruno's (adding ricotta to your pizza is a must, University Heights)*
Blind Lady (Normal Heights)*
Waypoint Public (North Park)*
Prepkitchen (Little Italy)**
Bleu Boheme (Kensington)**
Ironside (Kevin's favorite – must like oysters, Little Italy)*
Stone Brewery (Escondido or Liberty Station)*
Whisk'n'Ladle (La Jolla)**
George's at the Cove (La Jolla)**
Cafe Chloe (Downtown)*
Searsucker (Downtown)**
Sycamore Den (for late night cocktails, Normal Heights)*
Noble Experiment (prohibition-style, hidden door and all – and must make reservations, Downtown)**
Some of these are fancy, some are quiet casual (* = more casual, ** = fancy, but fancy in SD is really sort of casual). The two at the bottom are great spots for a well-mixed drink, I didn't include our favorite dive bars because those really aren't 'date' nights. Brunch locations need a category all to themselves.
Making Annie's organic macaroni and cheese into a complete meal for us involves mixing in vegetables (including greens) and fresh mozzarella cheese. When the veggies come from our garden box it's a huge plus. Annie's hosts a regular #mixinmonday for inspiration, here's my favorite way: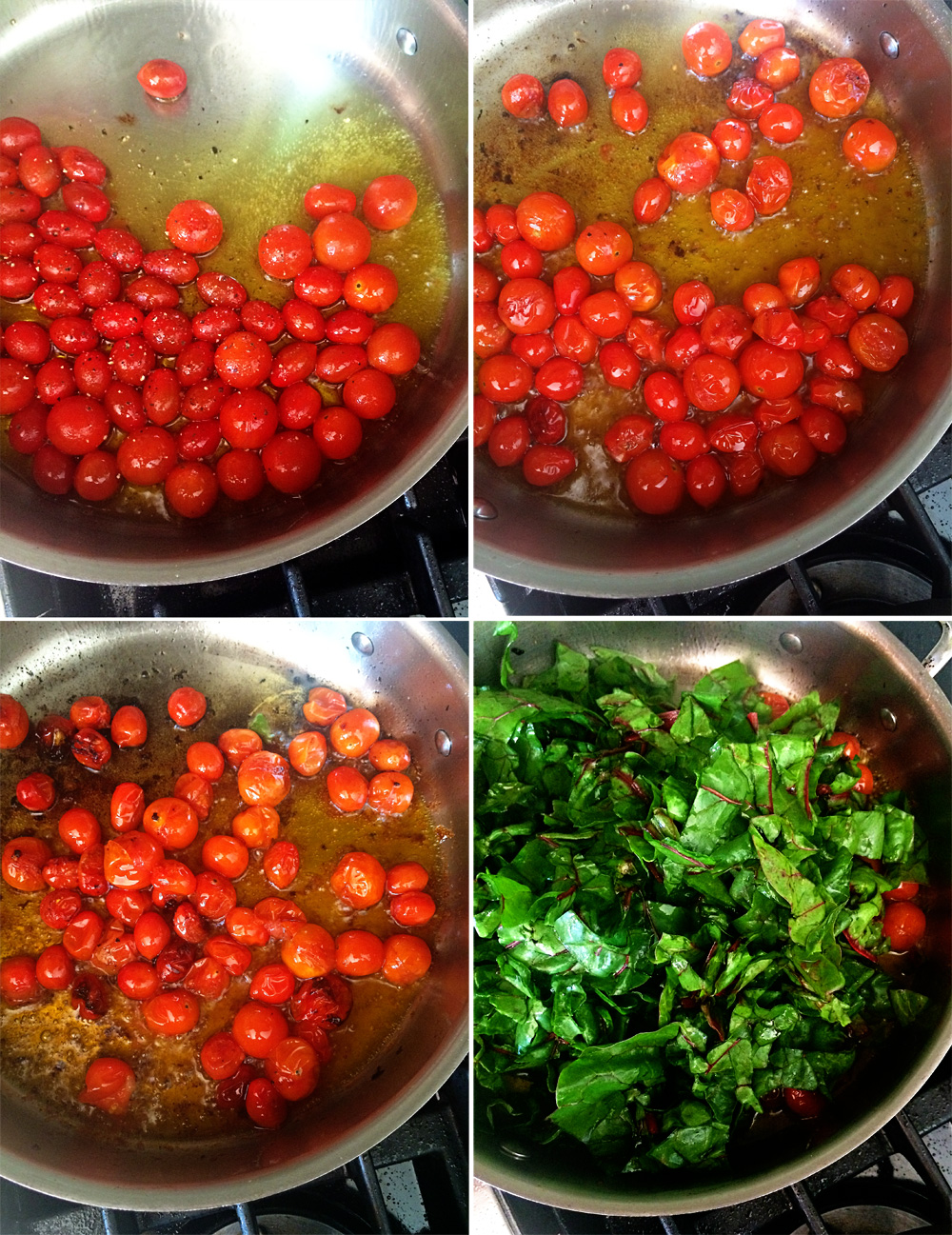 …