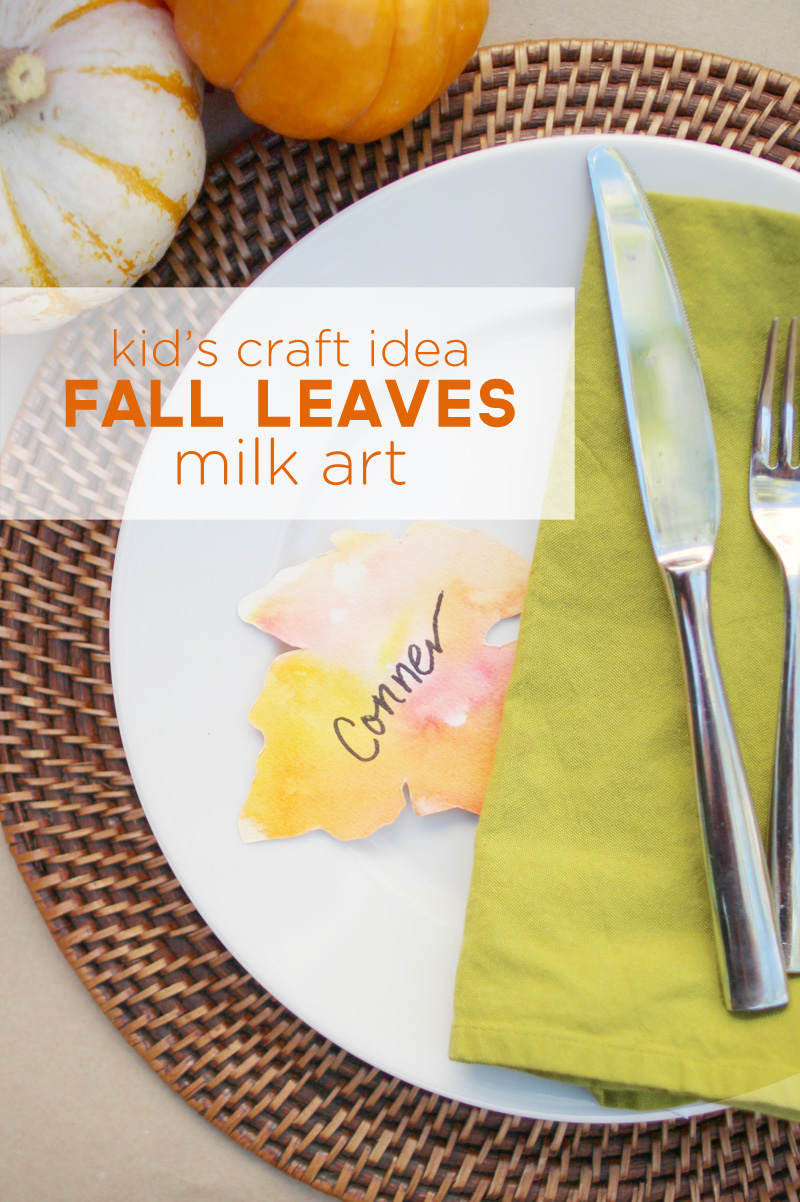 Part of my Thursday routine with Liv and Taylor this school year has been to co-host a 'co-op preschool' with four of my girlfriends and their kids. We swap who will lead each Thursday and this talented lady set up a curriculum based around arts and sciences.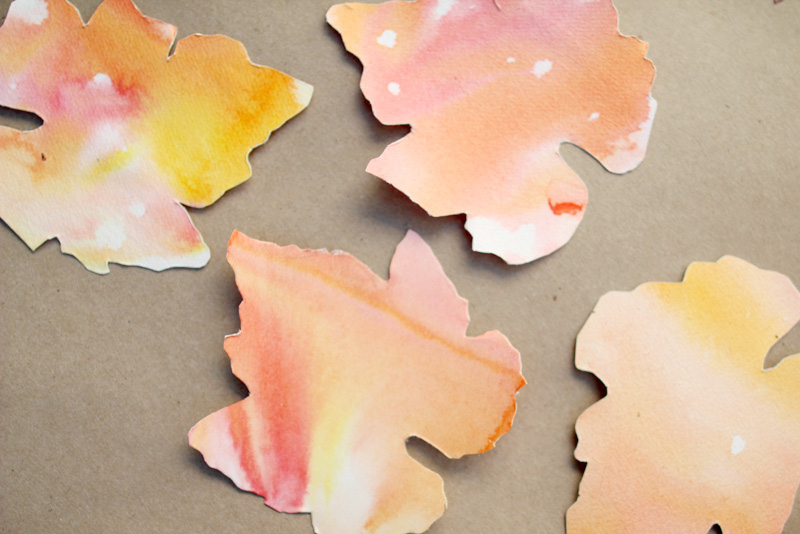 This last Thursday was my turn to lead an art lesson and I've been meaning to try out milk art for a while. It's really rather a simple process but because of the unconventional art style, such a big hit with kids. I tied our lesson all together with a nature walk, a discussion on why leaves change color, and a scavenger hunt to find 'inspiration' for our craft project. Then we came back to the house to create.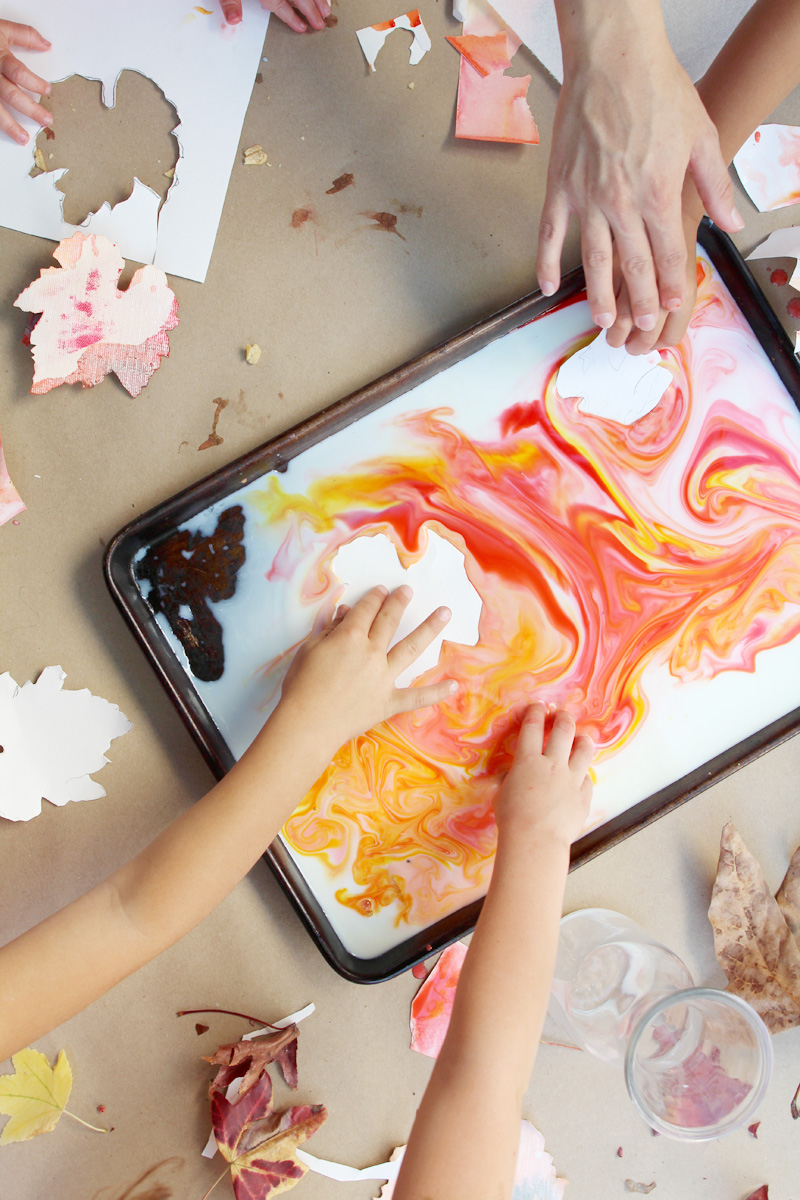 Considering that milk is such a staple in our home (the girls love milk to a crazy degree, especially T), I thought that this project would be an ideal one for our collaboration with Got Milk and on sharing creative ways to incorporate milk (beyond a big cold glass of it) into the everyday. Milk keeps these girls strong and it's one of the few consistents in our daily lives that I know I can rely on for a balanced diet (Liv is a great eater, T is a little more difficult, but without resolve she'll walk up to the fridge and ask for 'malk' several times a day).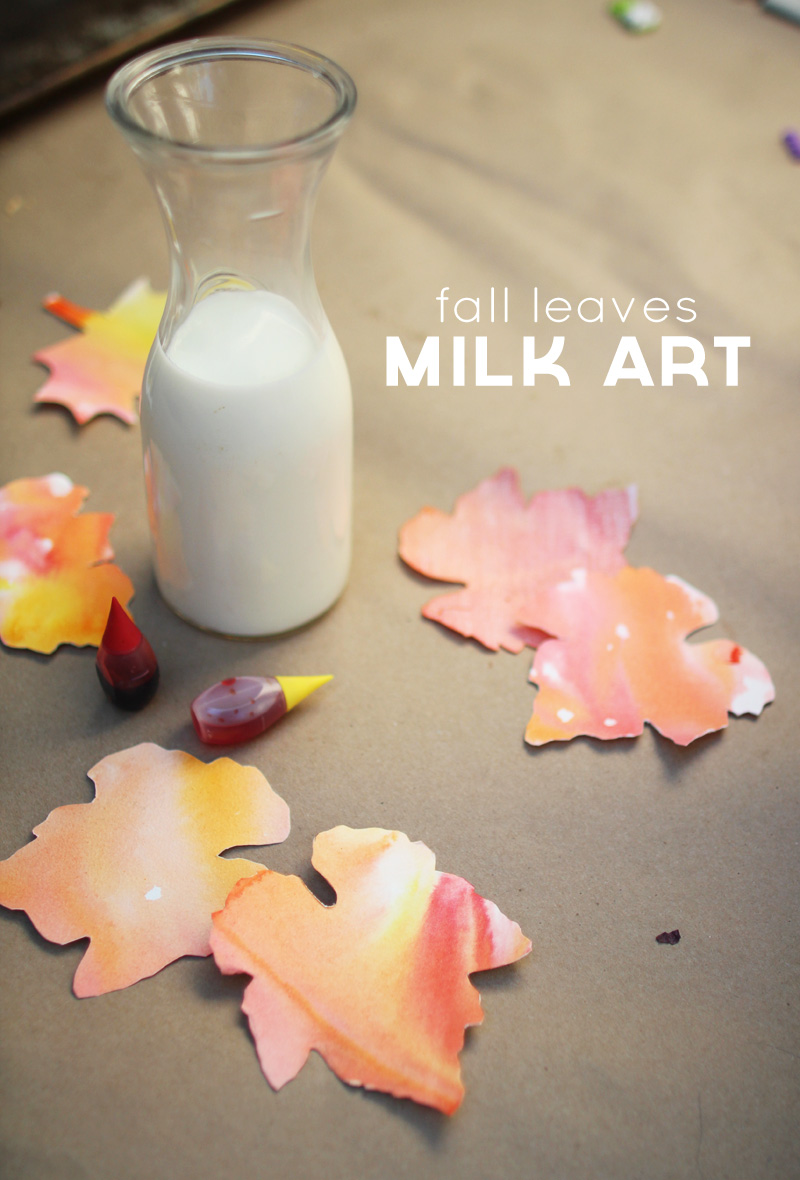 Using milk as the base and food coloring as the dye, milk becomes kid-friendly marbling on a grand scale (like, cookie sheet grand scale). This is such a great project whether you have 30 minutes or a couple of hours – Liv has already asked to recreate it multiple times.
Back to that Thursday morning lesson… we started our day off with a little nature walk around the neighborhood. As a group, we observed the tall trees and the fallen autumn leaves along the sidewalk (though they were a little scarce – did I mention it was in the 80s? crazy.)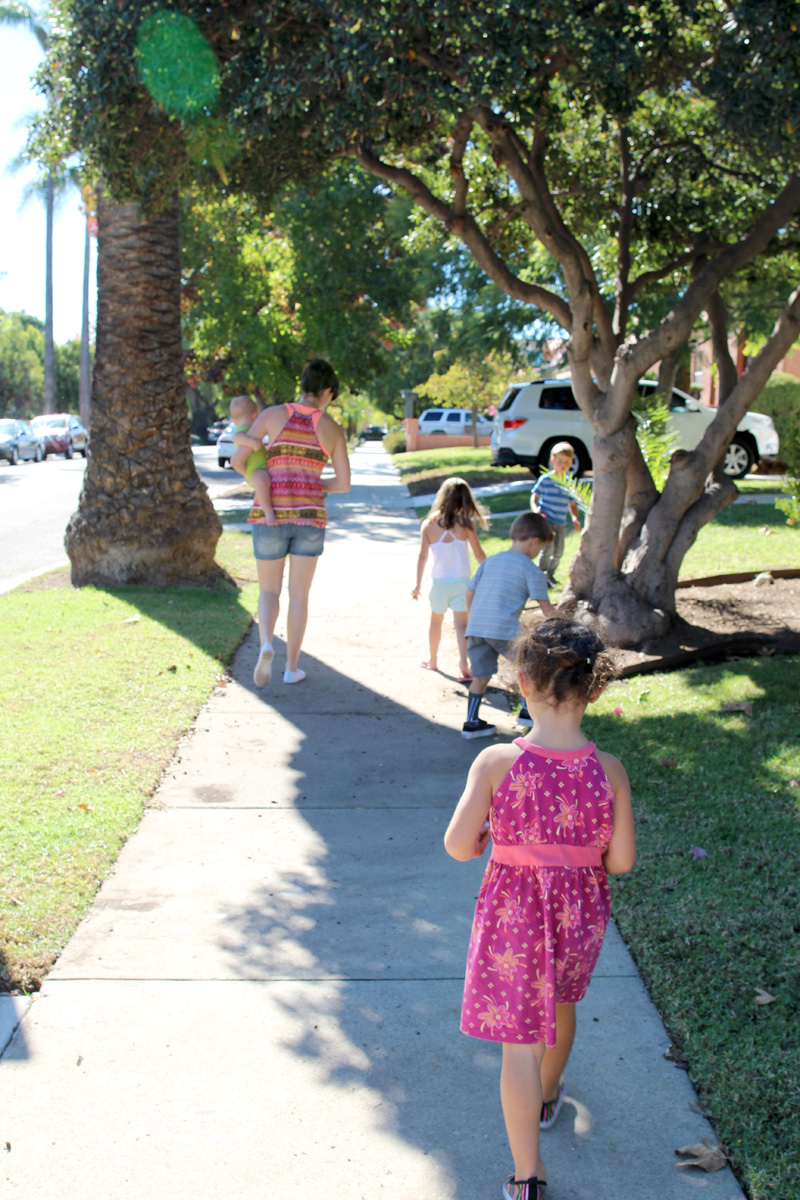 We do have a row of maples that change color with the season and that's where we found most of our treasures. How I adore those three trees! We talked about why trees are important for our environment, why they change colors as the days get shorter and what role 'chlorophyll' and 'photosynthesis' play.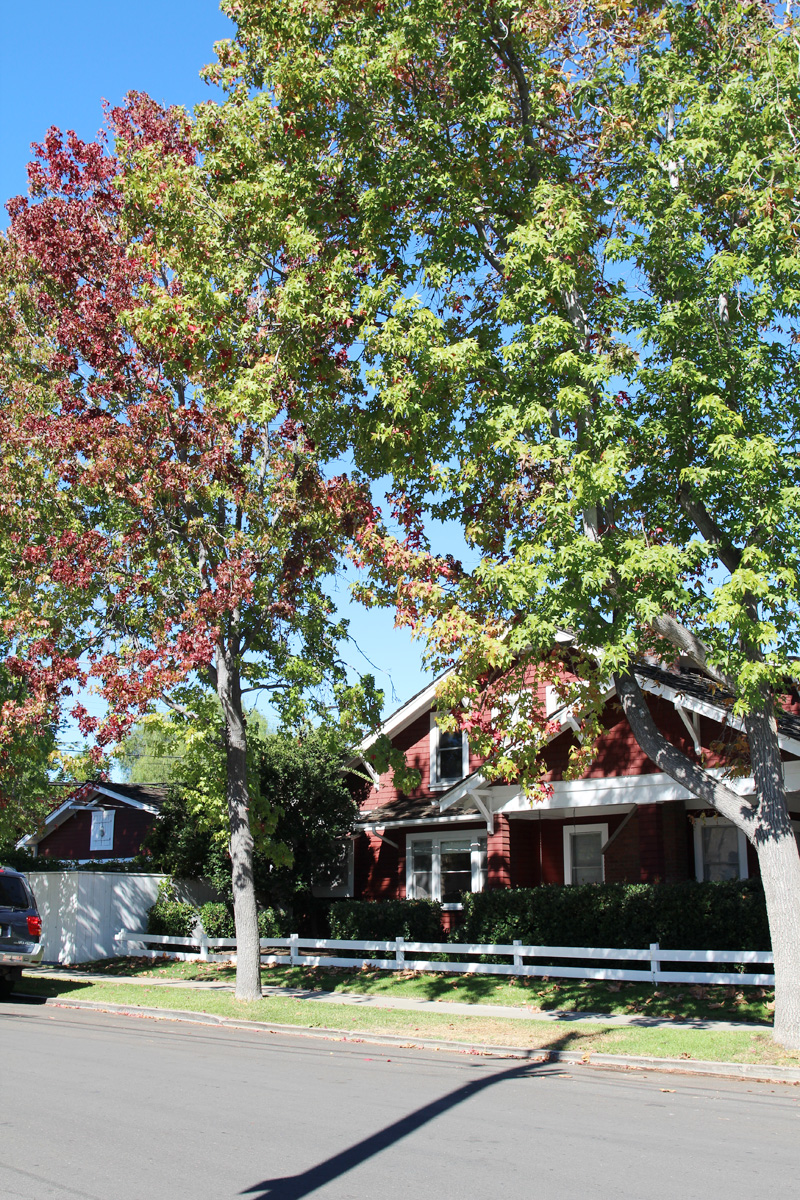 The scavenger hunt side of our nature walk meant finding beautiful fall leaf inspiration. There were a few red and yellow leaves, but mostly brown!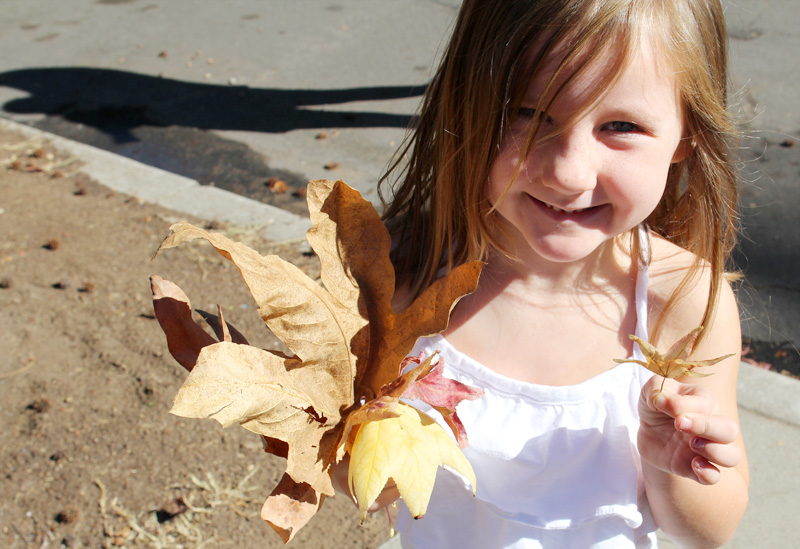 Leaves in hand, we laid them out on our craft paper-covered table (they sell awesome rolls of brown paper at home improvement stores for so cheap) so that everyone could observe their shape and colors as we continued.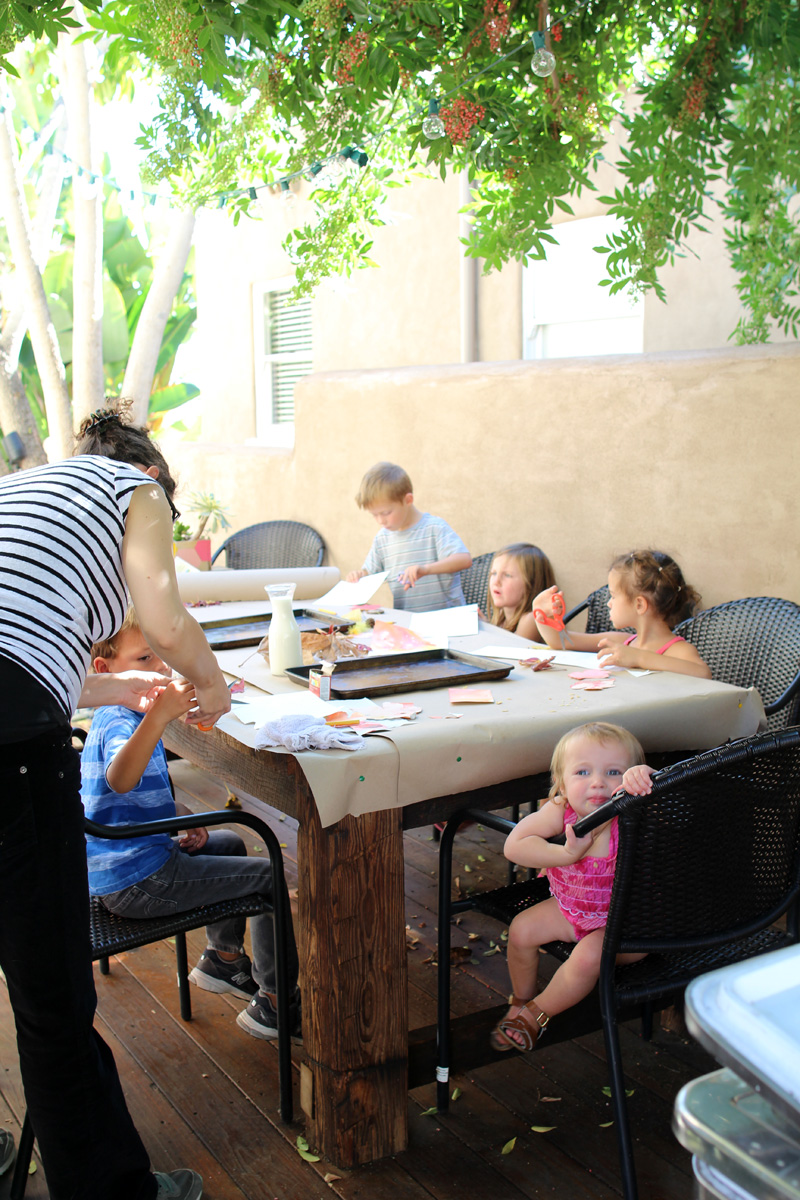 Then using pre-made templates, the kids traced leaves onto watercolor paper (key that it's watercolor paper) and cut out their drawings. Older children might want to sketch their own leaf shapes by observing what they've found in nature. …