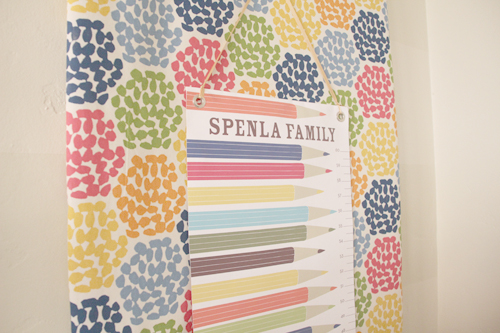 Congratulations to Lisa D. on winning the Petite Lemon $50 gift certificate giveaway :). Thank you to everyone who entered!
Merry Christmas! Hope that you are busy spending special time with the ones you love. We have had a full and blessed year! and I thought I'd take a moment amidst the hustle and bustle to give thanks for our best gifts this Christmas.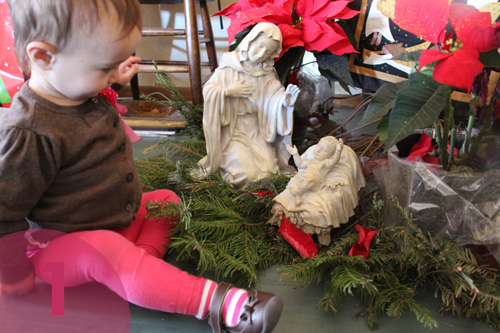 The real reason for the season.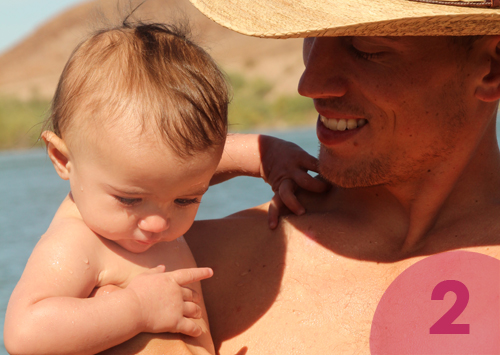 My beautiful family and our relaxing moments together (like this trip to the river).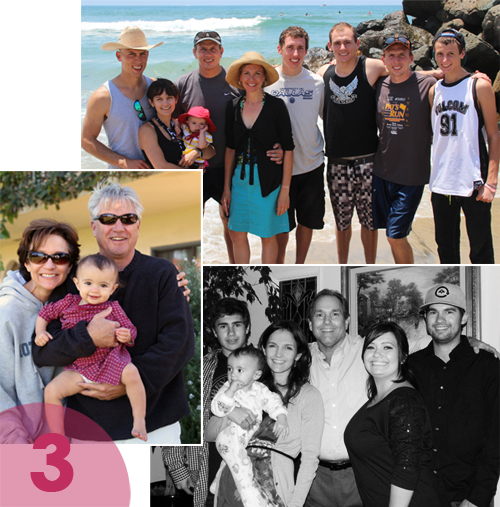 Our big family! All three sides. You guys give us all of the love and support we could imagine! Andy, need to find a photo with you in it :).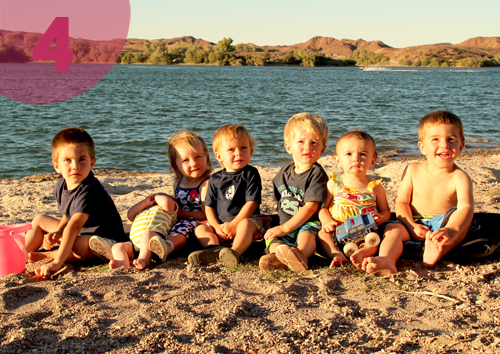 The next generation, all of Liv's buddies.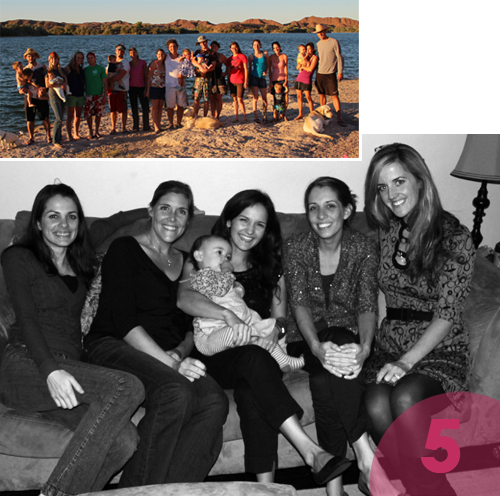 Friends that we hold near and very dear to our hearts. It was hard to find a picture of everyone… but you know who you are.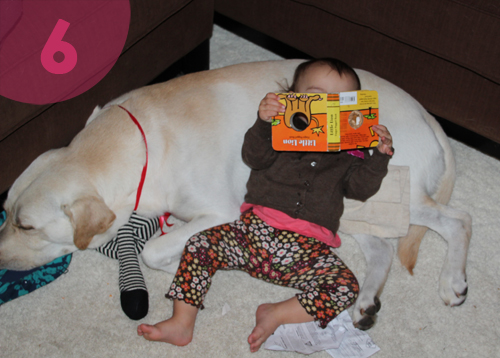 Man's best friend. Err… baby's best friend.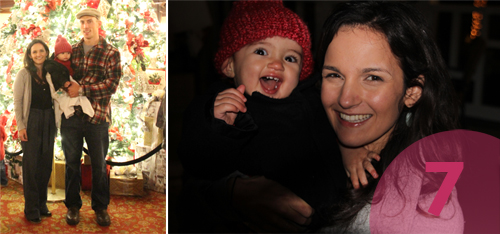 Celebrating Liv's very first Christmas! Liv, you are our incredible blessing and I love you SO much.
For our faith, family and friends — it is YOU we are grateful for this season and all year long! and to all of PDB's blog readers, Thank You for your support! Just knowing you stopped by makes my day so much brighter. Merry Christmas.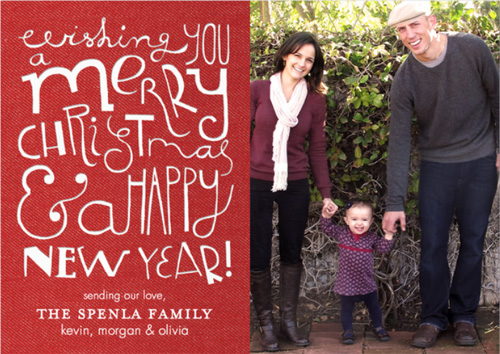 Happy Thursday! Maryam and I have added four new inspiration boards over to the Wardrobe Style Board gallery, you can check 'em all out (as well as sourcing info) over here. Today's post is sort of a part 2 to last week's part 1 for winter fashion.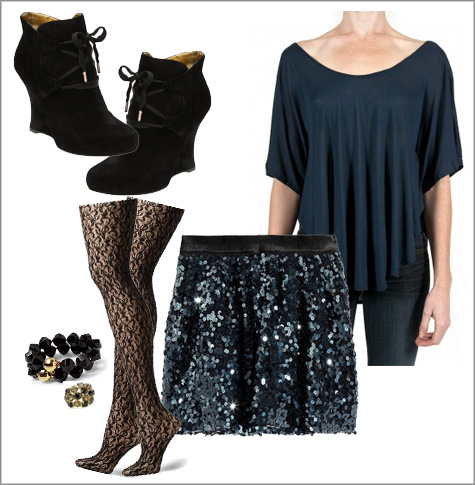 New Years Eve is just over a week away! There's nothing like a little bit of sparkle and this adorable navy mini would pair perfectly with a comfy, slouchy top tucked in. Match black booties with lace tights for a fun, night-out-on-the-town look.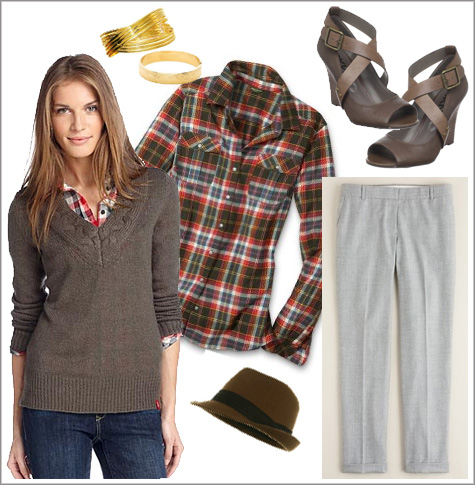 Here's a nontraditional winter outfit that pulls together both the comfy cozy of a soft flannel and sweater with capri slacks and a cute fedora. Swap out pumps for flats to run errands or pair with dressy jewelry and heels for a date night.
Maryam shares two of her favorite winter looks:
"I love the idea of this sweater tunic. It is a beautiful blend of a print and a little pizazz. I would wear an outfit like this for a family party, parade or Christmas light viewing."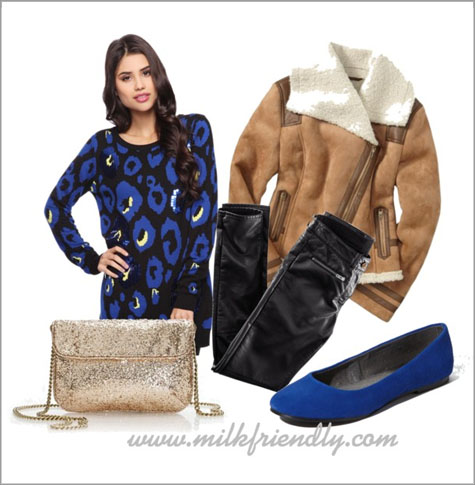 "More formal holiday parties and/or New Years Eve celebrations are the time to go all out. Asos has a fabulous variety of glam dresses to chose from. Decide quick, so you can get your treasures in time to par-tay!"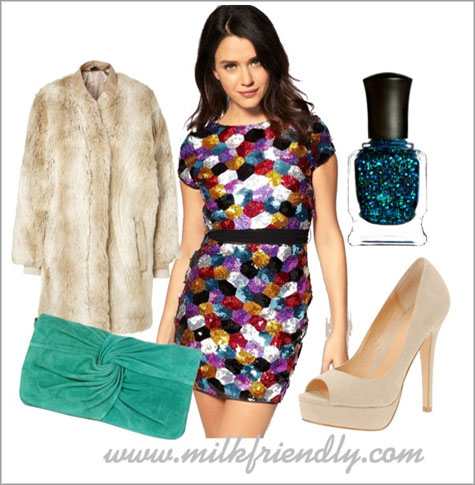 There's our wrap-up to the Style Board Gallery for 2011 – whether you have a night in with friends or a big date night out planned for your New Years, hope that this provides a bit of fun inspiration!