October 19, 2009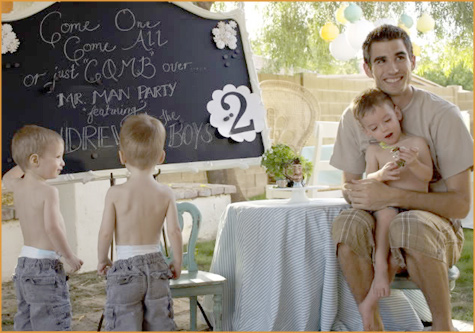 Christina, from the blog Full House, threw a very neat party to celebrate the 2nd birthday of her triplets! Since all little boys have one goal in life: to grow up and be big boys!, Christina took the idea and ran with it, creating this adorable Mr. Man celebration.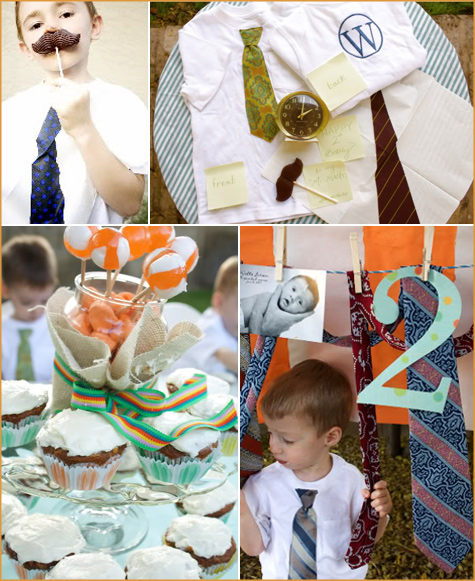 Chocolate lollipop mustaches proved to be a hit with all, and outfits made by Grandma – complete with mini ties (made from Dad's old ties) – made the boys feel like Mr. Men. A clothesline displaying an assortment of ties and baby pictures adorned the yard in a creative spin on party flags.
Follow the jump for more fun pictures and inspiration! Read more »
Tags:
Birthday
,
Decorating
,
DIY
,
Kids Party
,
Parties & Entertaining
Posted in
Parties & Entertaining
|
3 Comments »
October 19, 2009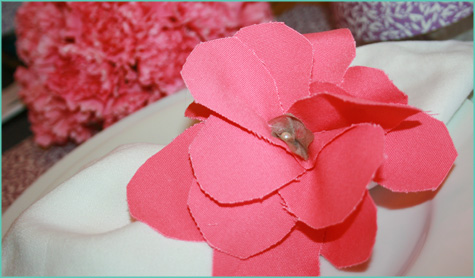 Congrats to Rachele, our Giveaway winner! I'll be emailing you this week for your address so I can ship this beautiful tablescape out to you!
Posted in
Uncategorized
|
1 Comment »
October 18, 2009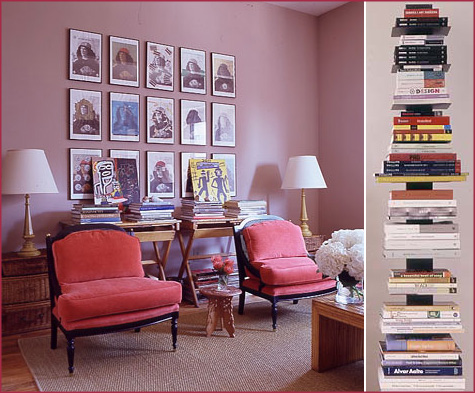 One of my favorite new trends is a unique way to display your favorite books: stacking one on top of the other. It's a simple way to mix up your current bookshelf or create new displays around the house.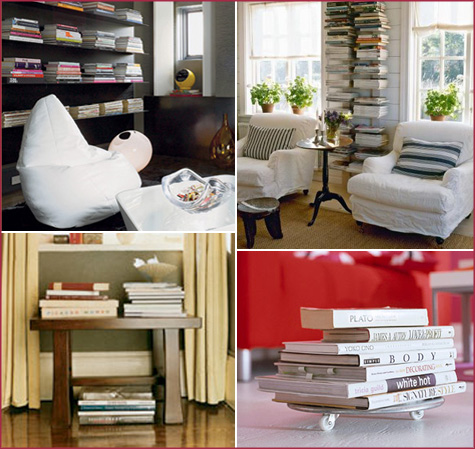 I love the way stacked books look on ledges, like the above left photo, or the way the 'invisible bookcases' (shown below) work seamlessly into the above right room.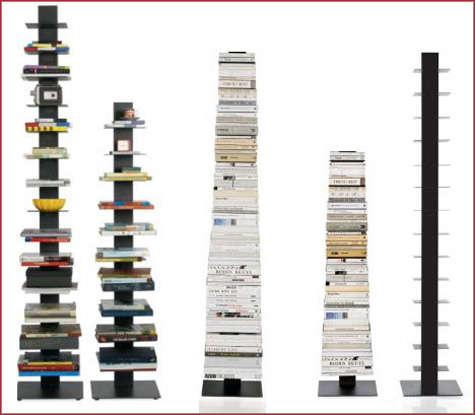 Follow the jump for more great ideas and where to find the shelving units displayed! Read more »
Tags:
Accessories
,
Decorating
,
Furniture
,
Home
,
Living Room
,
Office
,
Organizing
Posted in
Home
,
Organizing
|
5 Comments »