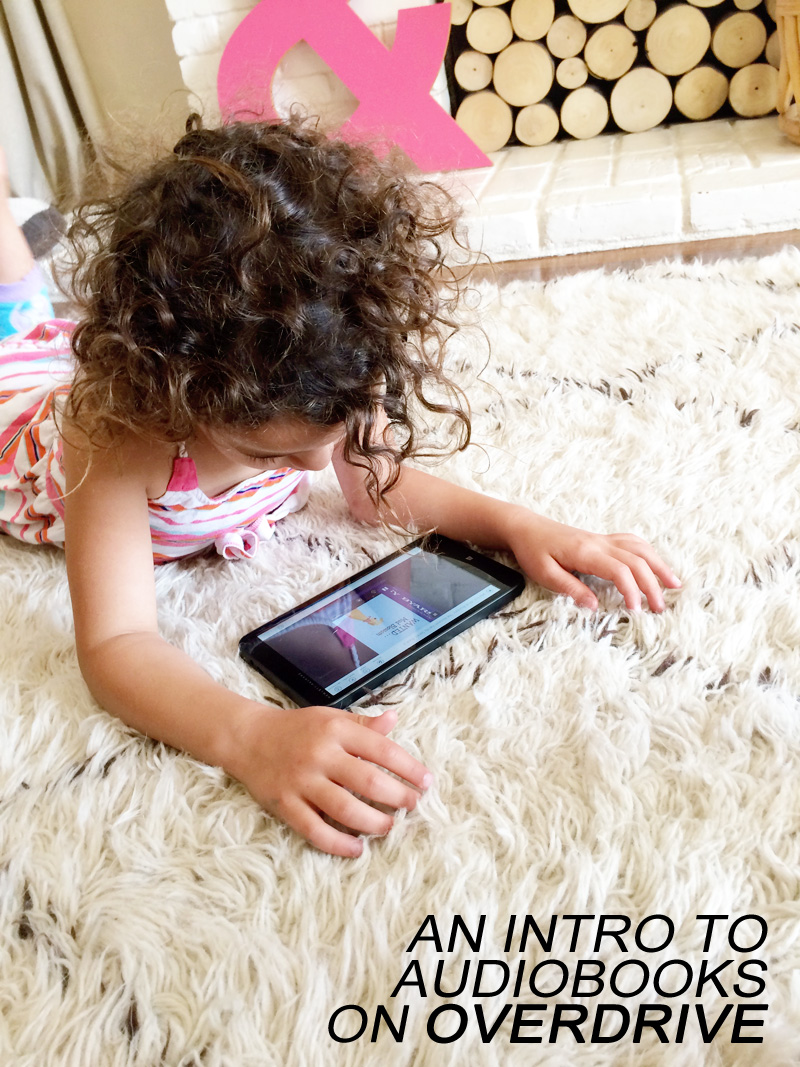 Liv has developed a big interest in audiobooks as of late. One of my favorite ways for her to spend her 'quiet time' while Taylor and Marley nap is for her to snuggle in her bed or on the couch and to open up a new book to enjoy. The crazy thing is – we just discovered OverDrive. 
Previously, we've borrowed CDs from the library or have streamed podcasts for audio story telling. Not altogether a bad plan but the two limitations were the crazy high fines when CDs were accidentally returned late (maybe $1/day?) and podcast stories for kids are usually very short and hit or miss on content.
But! A friend mentioned OverDrive and we've been giving it a go. If you're not familiar with the app, it's the chosen public library distribution tool for over 2 million book titles from 5,000+ publishers. By downloading the app on your tablet or phone (and by using your library card as your registration), you can 'borrow' titles to listen to via wifi or to download for listening on a car trip. Like borrowing books at the library, you'll eventually have to 'return' your audiobook (by electronically turning it back in). But it's pretty convenient! I think that it's available through almost all public libraries?? I know that our little neighborhood library is not listed on the OverDrive map but I have just linked our 'home' library as the next closest and you could probably do the same if yours wasn't either.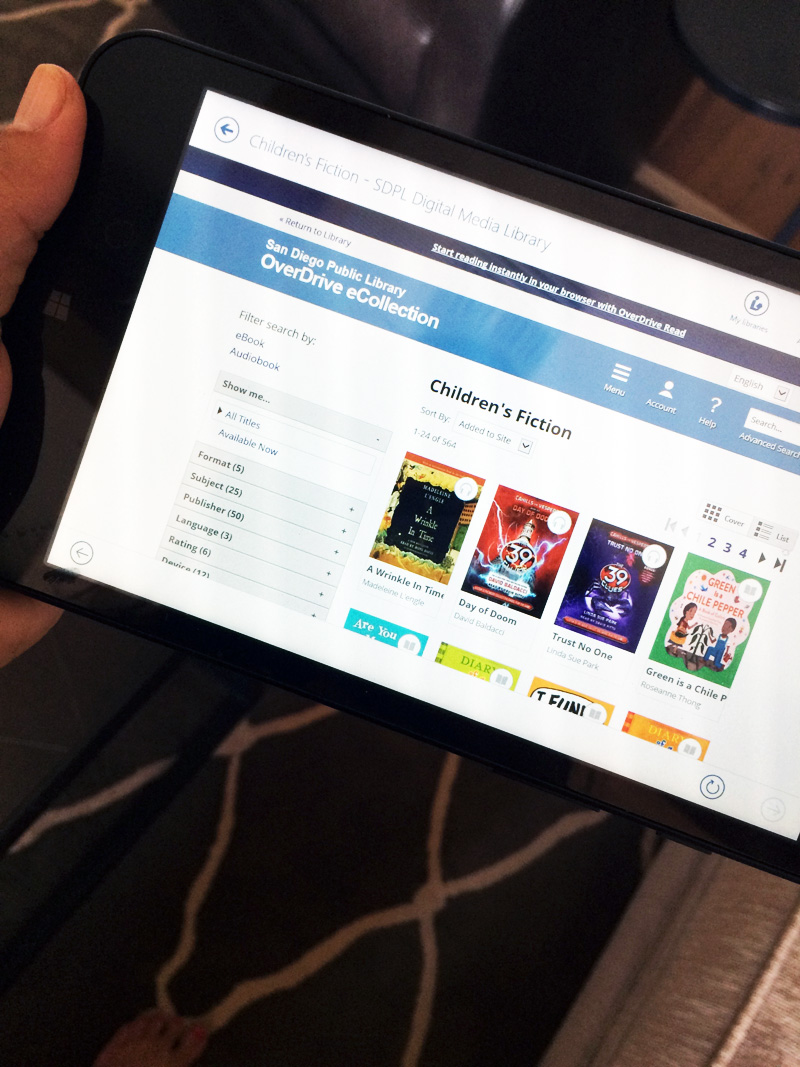 I can't even begin to share how helpful audiobooks can be for mini breaks throughout the day. Even with a morning school program and plenty of weekly activities, afternoons can feel like a long stretch of playtime. We have recently been relying on 'quiet time' about half way through the day while Taylor (and possibly Marley) nap to rejuvenate all of that energy.
Intel recently gave us an HP Stream 7 and it has almost exclusively become Liv's quiet time tool. We are exploring educational websites and games, but mostly she's been reading and listening to books.
I hope that the library will continue to expand their audiobook selection. There are plenty of titles but I can see us moving through them quickly! I've started Liv on books that OverDrive categorizes as appropriate for kids ages preschool through kindergarten. I think that once she gets the hang of listening to shorter books we can move on to chapter books like The Boxcar Children and Magic Treehouse (so excited for that).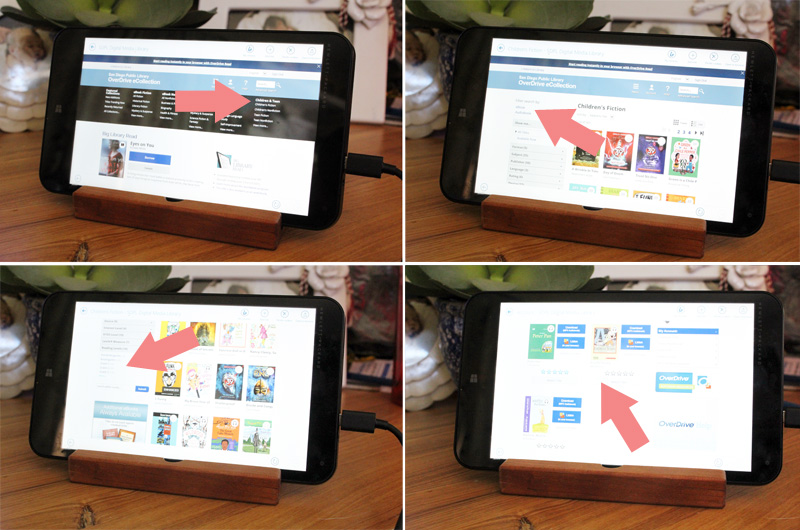 A few hints for navigating OverDrive…