I haven't been great about regularly posting on this series (so much is going on over here!), but there are so many wonderful blogs out there that I wanted to revisit it on the occasional Friday to share favorites that I think you'll find especially inspiring. The best part of  this series is diving into the who, what and how of these talented bloggers – from their favorite styles to what they love about blogging to their best tips and tricks.
So here we are back again with another Friday Guest Blog Interview with The Design Pages, a blog by Vancouver-based interior designer Carol Smyth. She shares her crafty design style and diy projects (like this mid-century modern makeover featured on design*sponge) and seriously – I don't know where she finds the time to get it all done.
And when a friend recently asked me, 'do you know of any distressing tutorials?', I sent her this post – and that's the sign of a great blog!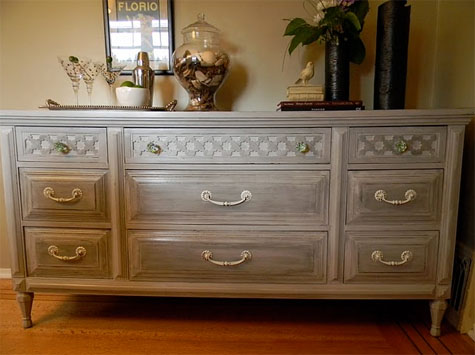 Let's jump out to the Who, What and How….